TOLEDO, Ohio — Late '80s and early '90s glam metal bands Warrant and Winger team up to take on Toledo.
Remember banging your head to the radio in your car? Hair and makeup flying everywhere? These bands know where you're coming from. In fact, their hair might have been longer than yours.
Warrant is known for hits "Heaven," "Down Boys" and "Cherry Pie." In fact, this is the Cherry Pie 30th Anniversary Tour.
Winger had success with "Seventeen," "Miles Away" and "Heading for a Heartbreak."
Winger also had a run of infamy appearing on the nerdy kid's shirt who idolized Beavis and Butthead on their MTV show.
LISTEN
TICKETS AND CASHLESS CONCERT INFO
Gates open at 5 p.m. for concerts. These are cashless events, meaning all transactions will happen on credit or debit cards. If you have cash, reverse ATMs are on hand to turn your cash into a card to use, fee-free.
General admission tickets are $15 for general admission and $45 for VIP admission. Tickets can be purchased at this link.
PARKING INFO
Several parking options are available despite construction on Summit Street.
All streets will be open to traffic with no total closures. Summit will be a single lane from Monroe Street to Jackson Street on inside and median lanes.
Jefferson Avenue will be open to traffic. Monroe from Summit to Superior Street will have an outbound curb lane closure.
Depot Garage, 202 N. Summit St.
Summit Street Garage, 215 N. Summit St.
Edison Garage, 333 N. Summit St.
Port Lawrence Garage, 227 N. St. Clair St.
Superior Garage, 325 N. St. Clair St.
SeaGate Garage, new entrance off Monroe
WHAT IF IT RAINS?
All shows are rain or shine. No refunds or exchanges unless a show is canceled.
WHAT CAN I BRING TO PROMENADE PARK?
You are welcome to bring in a reasonably sized chair to use during the event. No tables or coolers are permitted. No outside food or beverages are allowed.
WHAT IS NOT ALLOWED?
Weapons of any kind
No blankets
Food or beverage
Cans, bottles, coolers or other similar containers
Video cameras, audio recorders or other similar electronic devices
Cameras (not including cell phones)
iPads
Laser pens, pointers or other laser products
Air horns or noisemakers
Coolers
Fireworks
Glow Sticks
Beach balls
Aerosol spray cans
Tools (box cutters, Leatherman or any multi-tool, screwdrivers, etc)
Pets (except service animals)
No umbrellas or parasols are permitted due to blocking other people's views.
No chairs allowed in VIP PIT area (chairs will be provided for you, unless the artist designated area standing room only).
Plastic tarps, tents or stakes.
Skateboards.
Solicitations, handbills, posters or unauthorized sales.
Any other item deemed unacceptable by management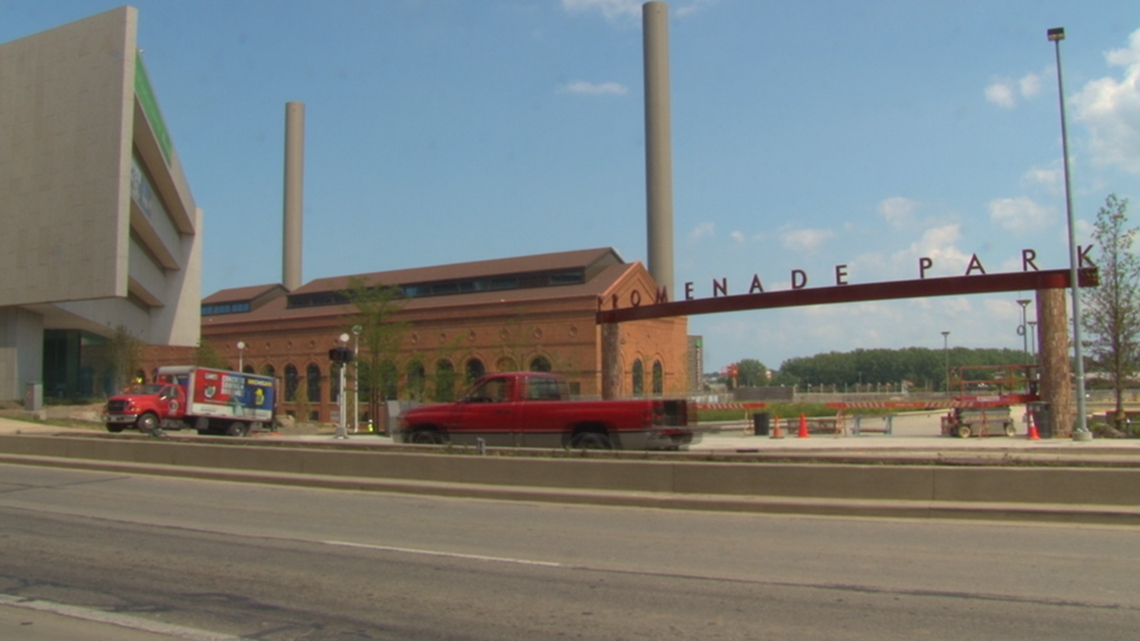 FULL PROMEDICA SUMMER CONCERT SERIES LINEUP
General ticket information can be found here.
The series underscores a revival of sorts for the city as events are coming back, businesses are opening and folks are shedding their masks once and for all.
"We have been working hard to bring music back to the riverfront," ProMedica vice president of marketing and communications Kathleen Merrill said during the announcement of the concerts in the spring.

SUMMER'S PREVIOUS BANDS & PLAYLISTS
The "melody and muscle" sounds of 38 Special return to Toledo with special guest Pat Travers as part of the Promedica Summer Concert Series at Promenade Park.
The band, known for hits "Hold on Loosely," "Caught Up in You," "Teacher, Teacher," "Second Chance" and "If I'd Been the One," comes honestly to its southern-flavored influence as it was co-founded by Donnie Van Zant, the younger brother of Lynyrd Skynyrd founder co-founder Ronnie Van Zant. Eventually, the band moved away from that in favor of a more "arena rock" sound.
Their name comes from an incident at their rehearsal space - a warehouse in the middle of nowhere. They had lost the key to the lock and crawled in and out of a window using a ladder to access it.
One night, locals complained of loud music issuing from the building and the law showed up. The band tried to explain they couldn't come out right away because of the padlock on the door. One of the cops said, "That's all right. We'll let this .38 special do the talking" and shut off the lock.
The band chose that for a "temporary" name and it stuck.
JULY 16 | KOOL & THE GANG
Almost every wedding reception you've ever been to starts with Kool & the Gang's "Celebration." And if it didn't, you've got the wrong friends!
The group ruled the charts in the eighties. By 1986, Kool & the Gang had 14 top 40 singles in the decade, more than Michael Jackson. Hits include "Jungle Boogie," "Ladies' Night," "Too Hot," "Get Down On It" and "Fresh," among many others.
The band formed way back in 1964 in Jersey City, New Jersey. Seven high school friends bonded over their love of jazz. According to a mini-documentary called Kool TV, the band swore they would never play rock 'n' roll and were "anti-Motown." In the end, they say they "played it all." Elements of soul, jazz, funk, rock, and pop fill their catalog.
Incidentally, Robert "Kool" Bell is not the lead singer. He plays bass. He is also originally from Youngstown.
Downtown Toledo had a certain "Shine" to it as Atlanta rock band Collective Soul took the stage as the first act in this summer's ProMedica Summer Concert Series at Promenade Park on July 9.
The band that helped define alternative rock in the 1990s is known for such hits as "Shine," "December," "Where the River Flows" and "The World I Know." Collective Soul released its tenth studio album, Blood, on June 21, 2019. The album peaked at No. 4 on the Billboard Top Independent Albums Chart.
Collective Soul promised an invigorating live set with a mix of their classic hits and also shared their new music as well. Local rockers Arctic Clam got the night moving as the opener on the big stage.