TOLEDO, Ohio — An overcast sky with a few scattered showers are possible early this morning. More widespread soaking showers are likely this afternoon into the early evening.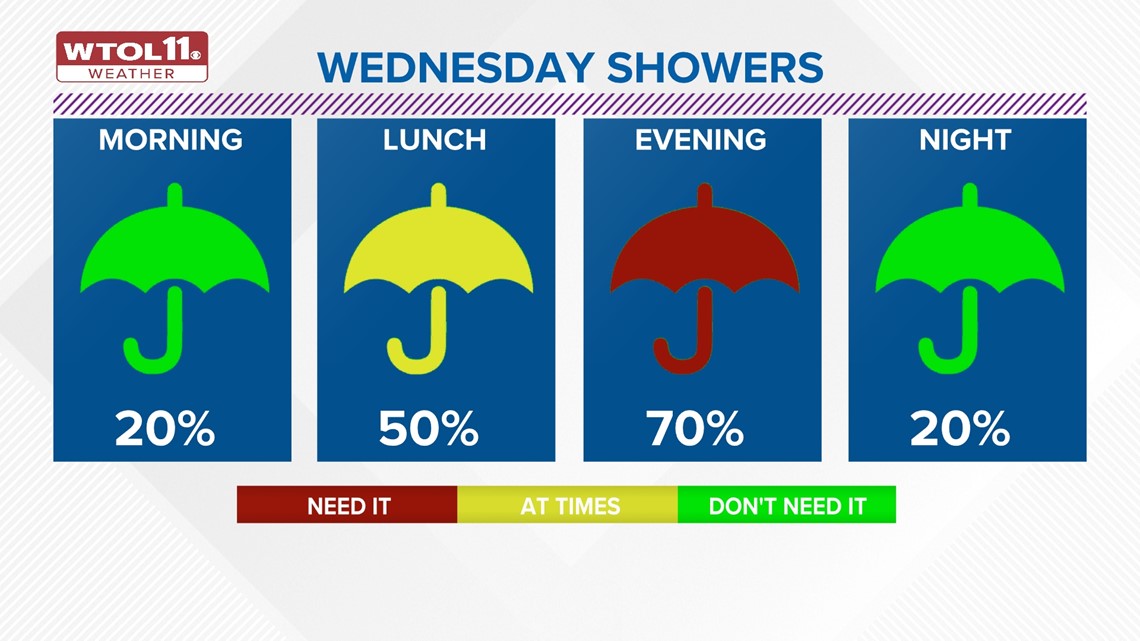 The threat for any more showers will end early overnight leading into a mild Thursday with highs eventually reaching the low to mid 80s.
A windy and hot Friday could see highs come close to a record in the lower 90s. Another round of afternoon/early evening t-showers are possible Saturday. Highs will trend mild next week with another chance for downpours mid-week.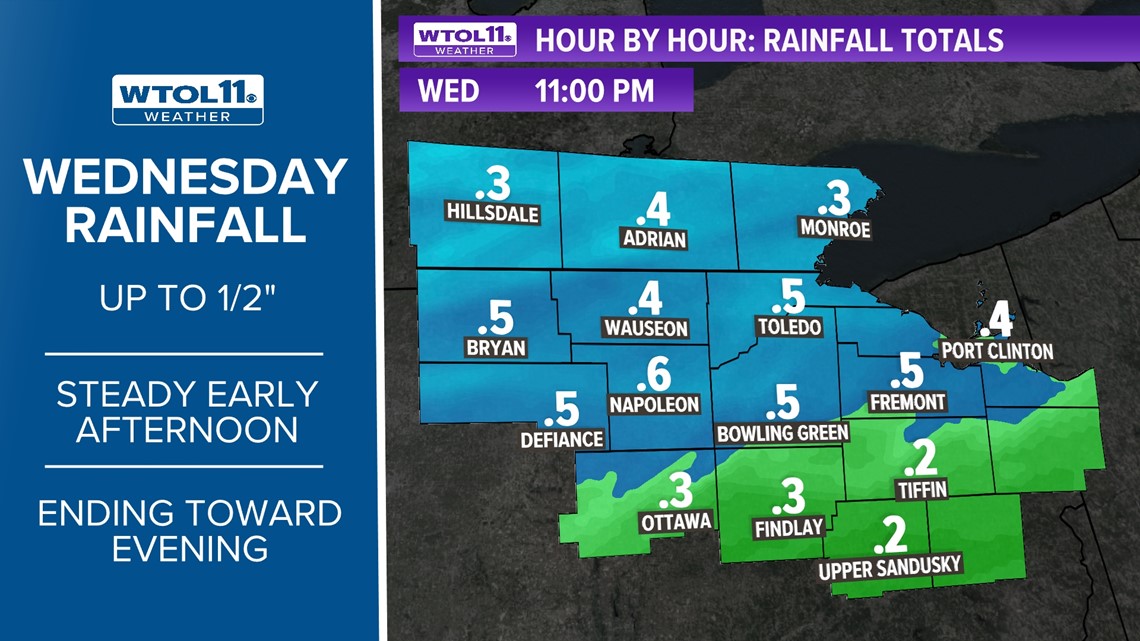 A very warm and humid setting will unfold for the end of the workweek, near 90 degrees or warmer on Friday. A few isolated showers and storms will be possible very late Friday night and into the weekend.
Expect additional scattered showers and thunderstorms on Saturday with highs in the middle and upper 70s. A few storms on Saturday may contain heavy downpours and gusty winds.
Cooler, dry and less humid weather on Sunday with highs falling back toward 70 degrees.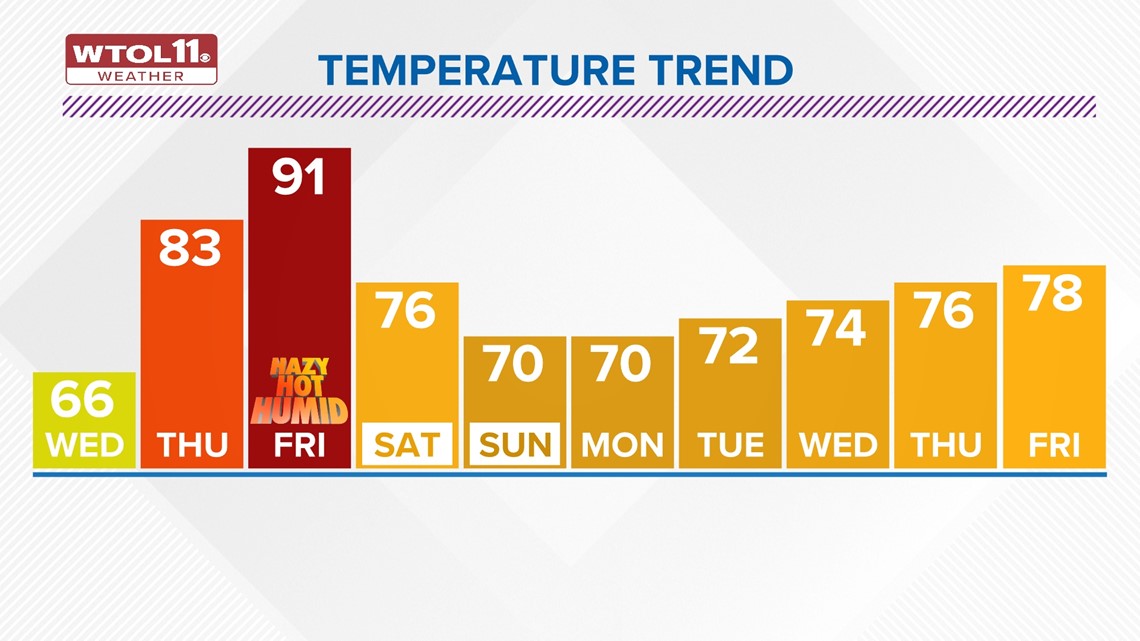 Normal highs for spring season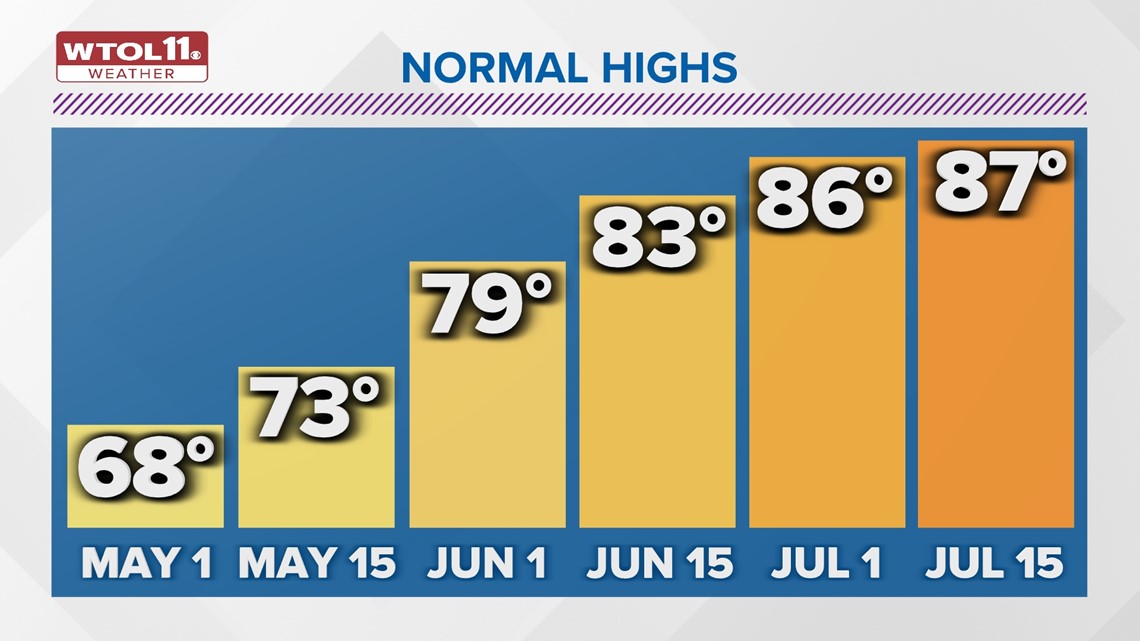 WTOL 11 Weather team breaks down what to know for our spring storm season
For storm watchers and weather enthusiasts, the onset of spring means one thing - severe weather season. From tornado preparation to derecho definitions, the WTOL 11 Weather team is here to make sure you're prepared for this potentially perilous season.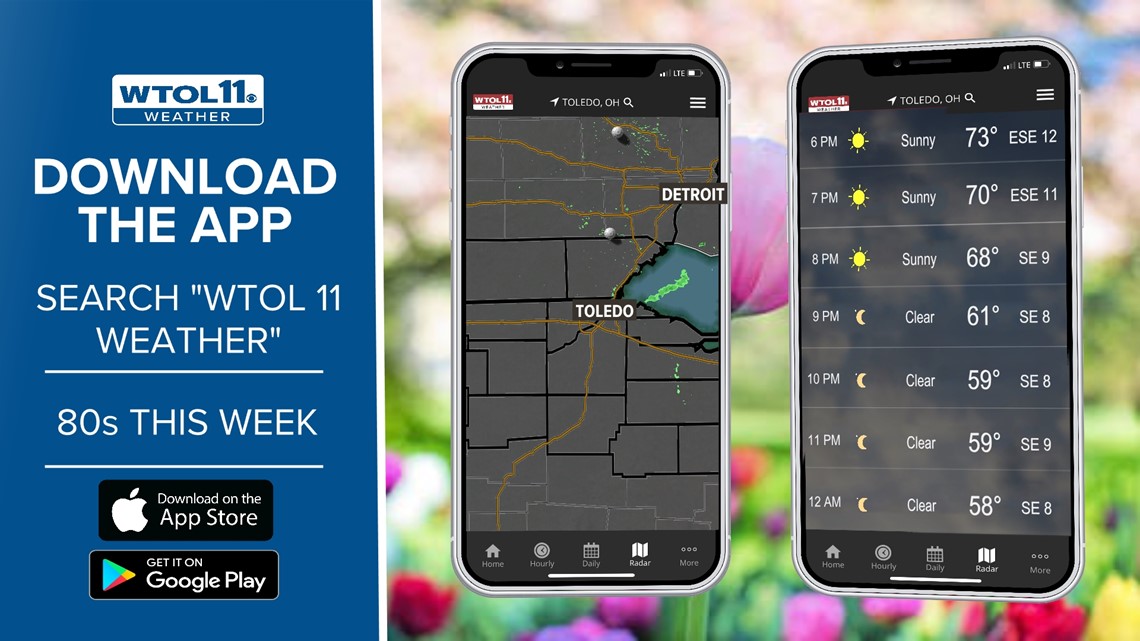 WTOL 11 meteorologist John Burchfield breaks down how the weather app works for you.