TOLEDO, Ohio — Lingering light showers will keep clouds overcast on Thursday. Pop-up afternoon showers ensure that it will be tough to dry out.
The clouds will help keep highs in the upper 60s once again.
While the rain moves out, lingering moisture will keep the chances for dense fog into Friday morning. Skies should gradually clear out Friday afternoon with highs in the 70s leading into a spectacular looking weekend.
High pressure will build into the area for the weekend ahead and will bring mostly sunny skies with dry and very mild weather.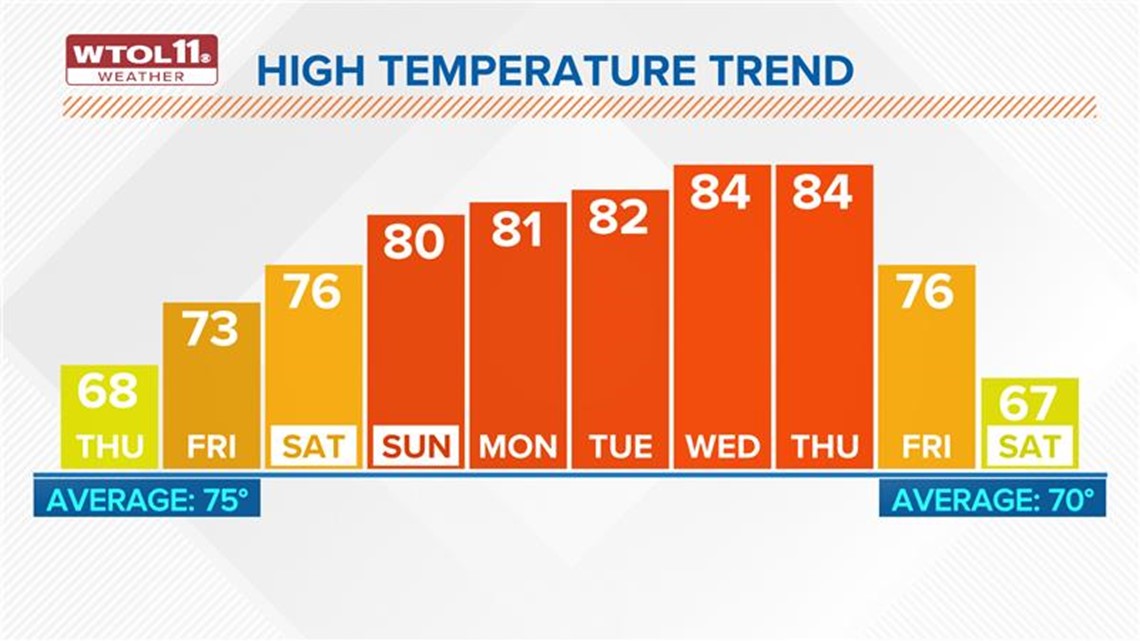 On Saturday and Sunday, highs will gradually climb closer to 80 degrees with bright sunny skies.
Very warm air will be in place with sunny skies next week. All signs are for this to last most of the week before rain chances and more seasonable air returns toward the first weekend of October.
Highs temperaatures will be well into the low 80s for several days early next week.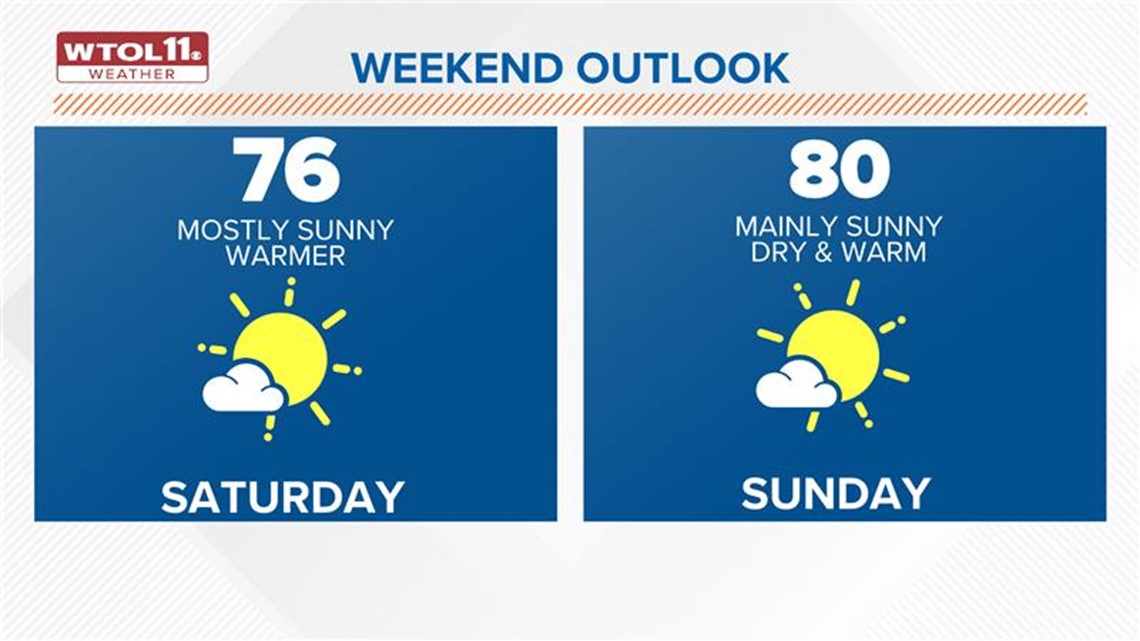 WTOL 11 Weather Hangout
Want to know what our weather team is talking about this week? Check out the WTOL 11 Weather Hangout!
WTOL 11 meteorologist John Burchfield breaks down how the weather app works for you:
What's the weather like where you are?
Share your photos by tapping "Near Me" on the WTOL 11 News app navigation bar at the bottom of your screen! Be sure to give us your name and you may just see your photos on air.