TOLEDO, Ohio — A man is dead after a shooting late Wednesday night in west Toledo.
The incident began inside Andrea's Sports Pub as a fight and moved to the bar's parking lot shortly before 11:30 p.m., according to Toledo police on the scene.
The victim, later identified as 33-year-old Scott Hopings, was shot and died after being transported to the hospital.
According to a coroner's report, Hopings was shot a total of 11 times.
Police are looking for the person responsible.
Multiple shell casings were found in the parking lot. A video tech is working to retrieve surveillance footage from the bar and witnesses have been interviewed.
If you have any information, call Crime Stoppers at 419-255-1111.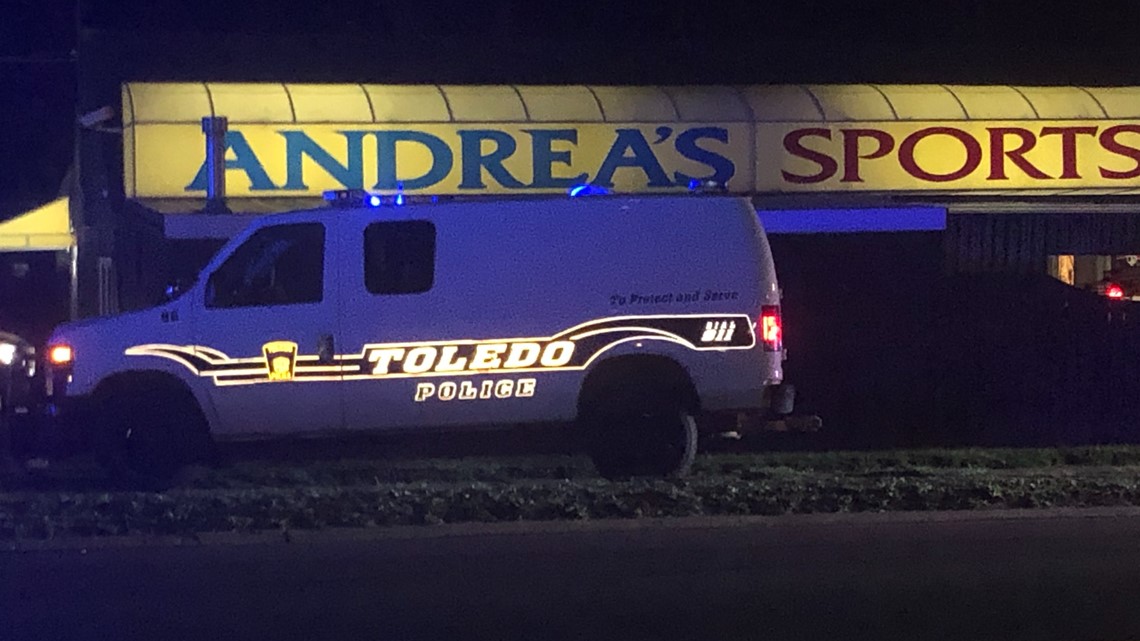 Just under two years ago, another man was shot in Andrea's Sports Pub's parking lot.
Toledo police said that Andrea's was on the city's CERT (Code Enforcement Response Team) list, which is a list of properties with a lot of calls for service or other violent crimes.
Andrea's was taken off the CERT list for complying, but after Wednesday night's homicide, the sports bar is back on the list.
Toledo police spokesperson Lt. Kellie Lenhardt said the department understands businesses are essential, which is why the goal is compliance rather than shutting a business down.
"The city will work with owners and the managers to come under compliance and help improve the areas where they need improvement and if those recommendations are met, they are taken off the CERT list but if they are not, then they could face being shut down," said Lt. Lenhardt.
RELATED VIDEO: