FORT JENNINGS, Ohio — A two-day community search for a 5-year-old Putnam County boy with autism has come to a tragic end after his body was found Thursday evening.
Putnam County Sheriff Brian Siefker said Isaac Schroeder's body was located by a volunteer in a log jam around 5:07 p.m., 3/4 of a mile downstream from his house near the Auglaize River.
Authorities believe Isaac wandered into the river.
Dave Wieging volunteered since 630 a.m., and also knows the family. He was the baseball coach for Isaac's mother when she was younger. "Just relief, relief for the family that they get their little boy back."
That's the only relief anyone has tonight, as five-year-old Isaac Schroeder was found dead Thursday evening.
"We had a volunteer rescue worker...that was searching along the riverbank, who was searching in a log jam and was able to locate Isaac in that log jam," said Captain Brad Brubaker from the Putnam County Sheriff's Office.
There's no foul play suspected and Putnam County Sheriff Brian Siefker says they believe the boy just wandered near the river.
"That's what we're believing and we found him just like the mother said in his underwear," said Sheriff Siefker.
Isaac went missing around 3 p.m. Wednesday. He was found less than a mile from his home. When asked why it took this long to find him, officials say they needed the right people and equipment to effectively search the river.
Brubaker said, "To cover that much area by foot cautiously trying to go through moving river water is a lot of that."
Over 1,100 volunteers showed up to help in the search...more than the population of this small town...all to find this boy.
"Donations such as water and food just never ended. No one was thirsty and no one was hungry," said Sheriff Siefker.
Trisha Nienberg traveled from Ottawa to volunteer in the search. "Being able to come here and at least try to help or give a hand or do something is better than sitting at home."
"Very good family. Very nice people, just a shame this happened to them," said Wieging.
Sheriff Siefker echoed what everyone was thinking...not the result anyone wanted, but the family at least has closure.
At a press conference Thursday evening, the Putnam County Sheriff office said the search for Isaac had over 900 volunteers and even more volunteers were asked to help. Earlier, volunteers met at 7 a.m. at the Recreational Club to continue the search from the day prior.
As of Thursday at 4 p.m., at least 1,200 miles along the Auglaize River was scaled by authorities. According to Captain Brad Brubaker with the Putnam County Sheriff's Office, there isn't any solid information that leads authorities to the river except for the close distance between the river and Isaac's home.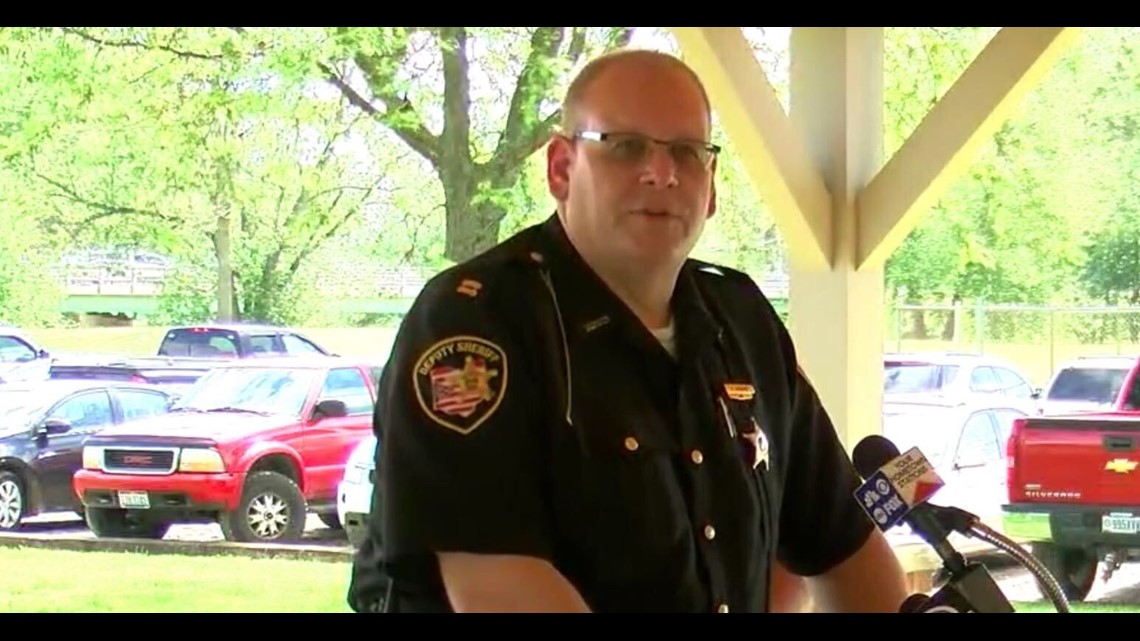 In addition to the public's help, the Ohio FBI and BCI also provided their assistance to provide every available resource to locate Isaac.
In a Facebook post Wednesday, the Fort Jennings Fire Department thanked the public for their help in the search and asked the public to stay away from the river and wooded areas.
Captain Brubaker also put a word of caution to the community about a possible GoFundMe account that has not been authorized by Isaac's family. The only legitimate donation that has been established is with the Fort Jennings State Bank under the Schroeder name.
His mom thanked the community for helping look for him as well in a Facebook post Wednesday.
This story is developing, check back for updates.