OHIO, USA — Crews responded to a car vs. semi crash in Lake Township Wednesday evening.
According to authorities, an SUV driven by 42-year-old Shawn Burmeister of Genoa was headed southbound on N. Fostoria while a semi was headed east on SR 579.
Police say Burmeister failed to stop a the stop sign and drove into the path of the semi driven by 60-year-old Eric Hunter of Monroe, MI.
Burmeister was taken by air ambulance to the hospital with serious injuries, while Hunter was taken by ground ambulance to the hospital with non-life threatening injuries.
Police say seatbelts were in use by both parties and alcohol is not believed to be factor in the crash.
Sgt. Matthew Geer with the Bowling Green post of the Ohio State Highway Patrol says it's an example of why you should remain vigilant with upcoming summer months.
"Be aware of the increased traffic. Also, make sure you stop at these stops signs. Be cognizant of your surroundings. Also, for people when you may not have a stop sign like that semi did, you have to be a very defensive driver. You might as well assume that someone's not gonna see you and may not stop at that stop sign," Sgt. Geer said.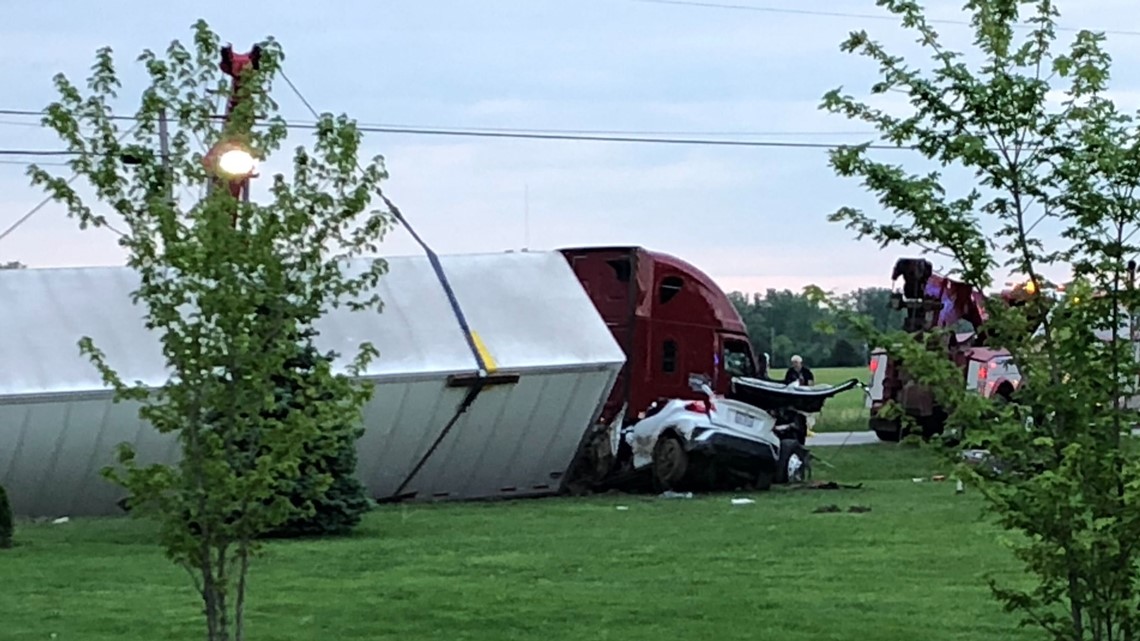 The accident is one of three serious accidents in the last few days.
Earlier on Wednesday, there was a fatal motorcycle accident at the intersection of Holloway and Sawmill in Springfield Township.
And on Tuesday, two men lost their lives after a crash on US-20 in Richfield Township.
"It's sad, I mean all these crashes are preventable. I mean this is a perfect example. This is a preventable crash. We don't like seeing stuff like this. I mean, we have a family. We have close ties to this community. I mean we may know these people," Geer said.