TOLEDO, Ohio — There are moments in time we never forget, and for a Toledo woman, that day strengthened friendships and led to a movement to help others.
In December 2014, Monica Riley received a call while clocking out at work that changed everything.
"He said, 'Hello, is this Monica?' I said yes. He said, 'Well, do you want to hear the good news or the bad news?'" she recalled.
It was a doctor telling her she had breast cancer. It was in its early stages, but he was unsure how aggressive it was.
"I think that was the last time I cried because I know what I had to do and I knew God was going to take care of me," Riley said.
Her new co-worker and friend Vita Watkins was right there to comfort her in that moment and hasn't left her side since.
"It was hard, it was kind of like when it happened to her it happened to me. But Monica is very strong, so I tell her all the time, I couldn't go through it like she did," Watkins said.
Years later in 2015, Riley's support system would form a team of its own: Black Diamond.
Turn up! Team Black Diamond
Watkins came up with the name. "It's unique and different and kind of, one-of-a-kind, a lot of people don't have them," she said. "We turn up, 'Black Diamond' surely represents and Monica is a very good strong leader."
Rhonda Coates is a huge supporter too. She's been friends with Riley for more than 30 years. "She's a very loving, outgoing person, just always out there giving and talking to people."
In 2022, Riley will have the majority of her support system with her again for the race. But for the second year in a row, her father won't be physically with them.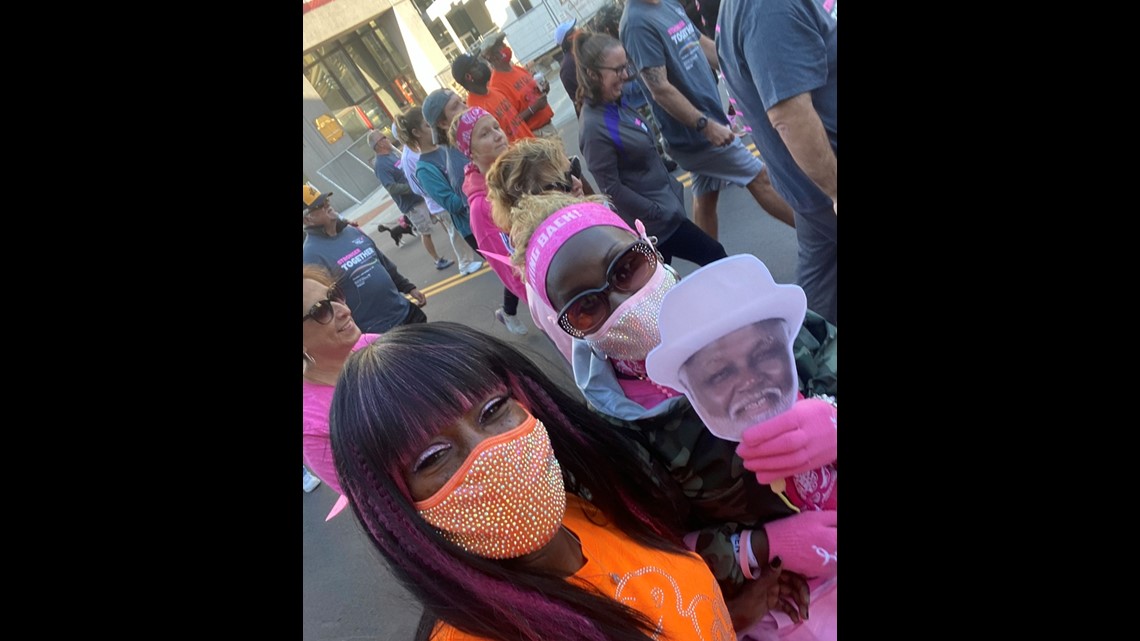 "Unfortunately, my dad passed away last year and it just broke my heart and it's still hard," she said, wearing a picture of the two of them around her neck.
Riley, cancer free, is continuing her mission to support others going through the same cancer fight.
"Early detection saved my life."
Black Diamond is hosting its first Pink Gala on Oct. 1, to raise money. A percentage will go to Komen. The gala will take place from 6 p.m. to midnight at the UAW Local 14 Hall located at 5411 Jackman Rd. For more information, call 419-266-2704.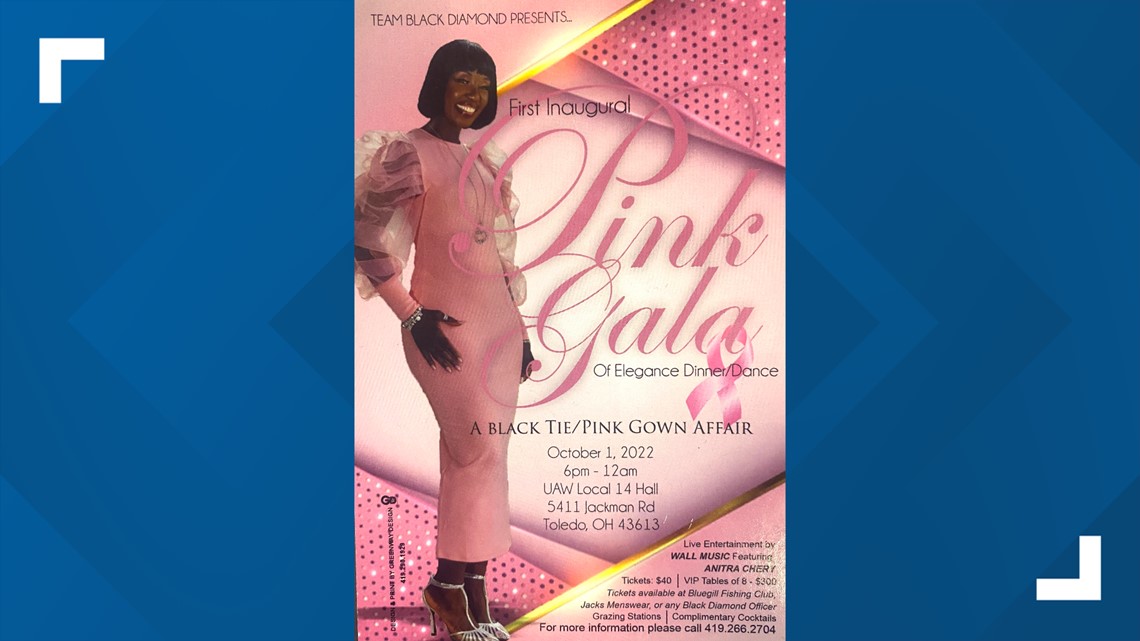 The organization will also give away its first Exquisite Gem Award. The recipient can use funds for medical expenses, prescriptions and other needs.
More local headlines from WTOL 11: