OHIO, USA — After 20-year-old BGSU student Stone Foltz died Sunday following an alleged hazing incident, WTOL 11 is learning authorities are investigating this as a case of underage consumption of alcohol.
Alcohol can pose significant dangers far worse than a hangover. Drink too much too fast, and your body simply can't keep up. That's what's known as binge drinking.
"People consume alcohol at a very rapid rate and that's a real challenge because the alcohol begins to affect the brain," said Steven Martin, dean of the Rabe College of Pharmacy at Ohio Northern University.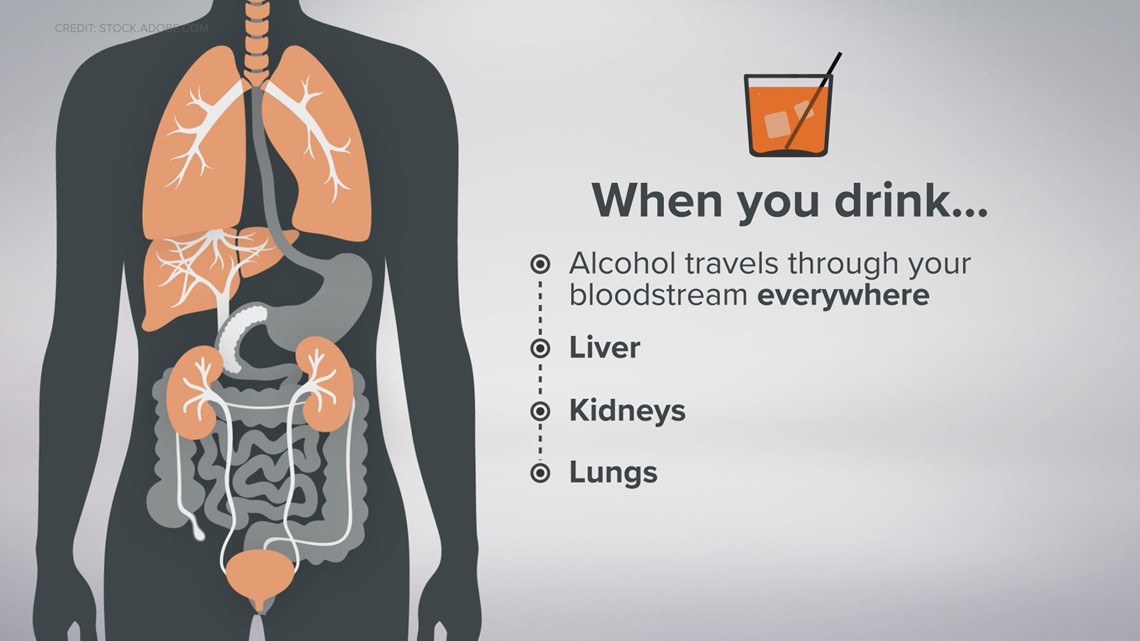 When you drink, the alcohol makes its way into your stomach and then your intestines. That's why it's important not to drink on an empty stomach.
From there, it travels through your bloodstream everywhere from your liver to your kidneys and even your lungs. But the liver can only break down about one drink per hour, meaning more than that can be harmful.
"We oftentimes think, 'Oh, they fell asleep, let's just let them sleep it off.' When they could still be absorbing alcohol and really that could be the point where the poisoning part comes in, the toxicity to the body occurs," Martin said.
First and foremost: drink in moderation. The Mayo Clinic recommends up to one drink a day for healthy adults.
Also, don't drink on an empty stomach. This isn't a catch-all solution but food in your system will help absorb some of the alcohol.
For parents: communicate with your kids about the potential dangers of drinking. It very well could save their life or someone else's.
RELATED VIDEO: