MAUMEE, Ohio — As COVID-19 cases continue to surge throughout the state, a mass testing site is up and running to serve northwest Ohio.
The Lucas County Recreation Center in Maumee is booking appointments for the rest of the workweek. Getting an appointment is required to receive a test and can be booked here.
Appointments will be available between 7 a.m. and 3 p.m. on Sunday through next Friday, Jan. 14. The Toledo-Lucas County Health Department, ProMedica and Mercy Health teamed up to establish the testing site.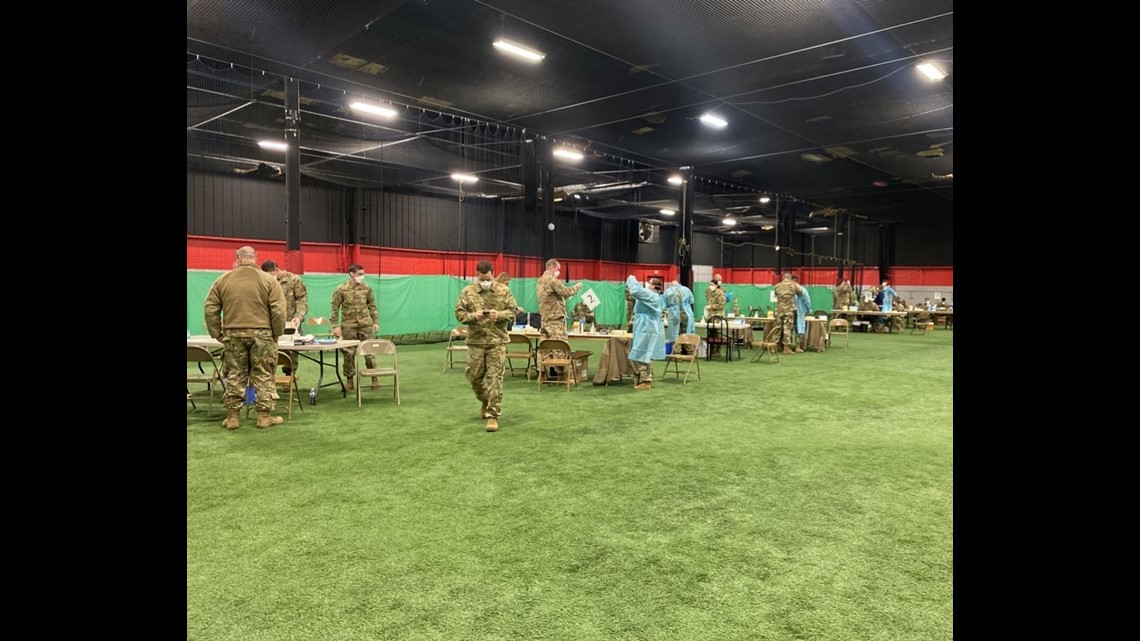 Health Commissioner Eric Zgodzinski explained the procedure for scheduling a test and receiving results:
Book an appointment on lucascountyhealth.com
An email address is needed to make an appointment
Complete registration form, open confirmation email and click the MAKO link
The MAKO patient registration form must be completed
You will be emailed a QR code for your booking ID
Once registered for the PCR test, you will receive an email with additional info to finalize your appointment
You will receive emails and a text reminder prior to the appointment
If you're completing the registration for someone else, be sure to use their information not yours
Testing is for people 2 years old and up
An ID is required
Masks must be worn inside testing site
Results will be available within 72 hours in an email from MAKO
The county is expecting to be able to test up to 1,000 people per day.
Preregistration is required and no walk-ins will be accepted.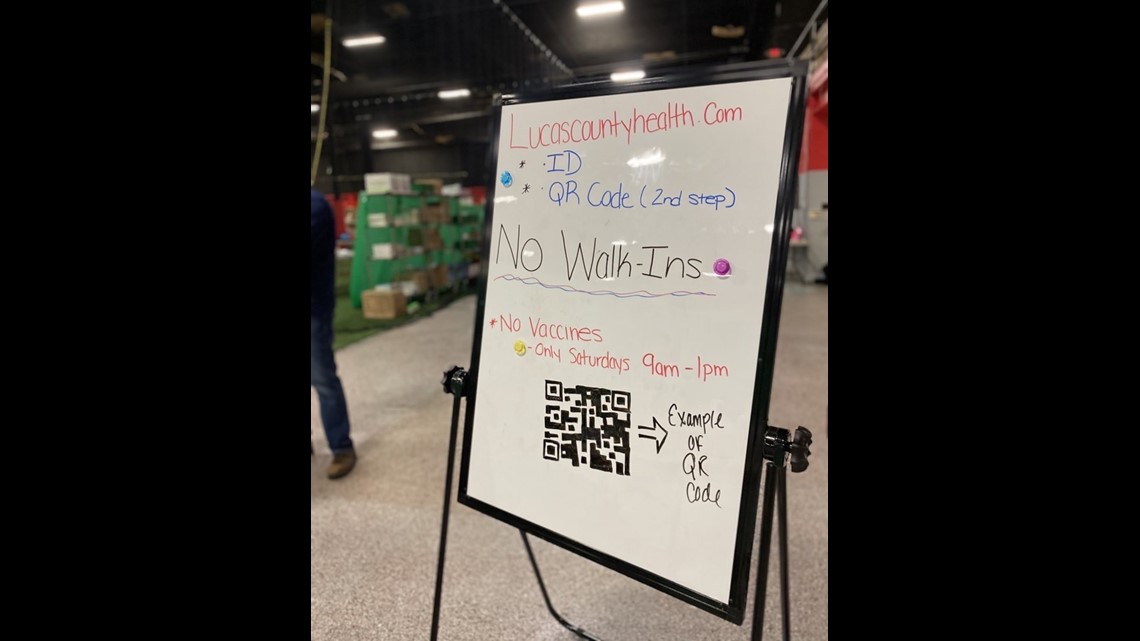 Zgodzinski believes the testing site will be another tool to combat spread of the virus.
"We're getting calls about where people can go and there's not a lot of tests available in the community," he said. "It's going to be driven by the need in the community and region."
Between Dec. 27 and Jan. 4, Lucas County reported 4,900 confirmed cases of COVID, though the number is likely much higher with many people taking unreported at-home tests. A new cases per 100,000 will be reported this afternoon, but the last number that Zgodzinski had was 1,019.
By comparison, the county was less than 500 at the beginning of December.
The surge is resulting in a number of issues. Many sick people are flooding to emergency rooms, some to seek treatment but others just to be tested. All of the hospitals in the region are at or near capacity, and the testing at an off-site location will alleviate some of the pressure being felt in emergency rooms.
Emergency services are being affected not only by the overwhelming number of cases but also the fact that health care workers are being sidelined by their own infections.
"The numbers are staggering," said ProMedica COO Arturo Polizzi. "The omicron spread is real and it's happening rapidly. We need to decompress [our hospitals] with testing and with this site. This will help and this will be the best place for a free, fast and efficient COVID test."
The omicron variant is being blamed for the surge. The issue with this current version of the virus is that there are as many as 30 mutations on the spike protein that allows the virus to stick to human cells.
The current vaccines were produced to protect against a much different virus and now many people who have been vaccinated - and even boosted - are being infected.
Cuyahoga County began seeing a huge increase in the variant prior to Christmas, driving their daily infections to more than 5,000. As with other surges throughout the pandemic, outbreaks eventually ripple to other areas of the state.
While the numbers are now spiking in the Toledo area, Wednesday saw a decline in Cuyahoga County to about 1,500 cases.
Medical officials continue to encourage people to be vaccinated. It will not necessarily prevent infection, but it is highly effective at preventing serious infection.
FULL NEWS CONFERENCE