COVID 19: Changing Our Lives | March 21: Finding the beauty in life
Exercise, nature, empty airports and Thanksgiving in March - these are things on our mind today.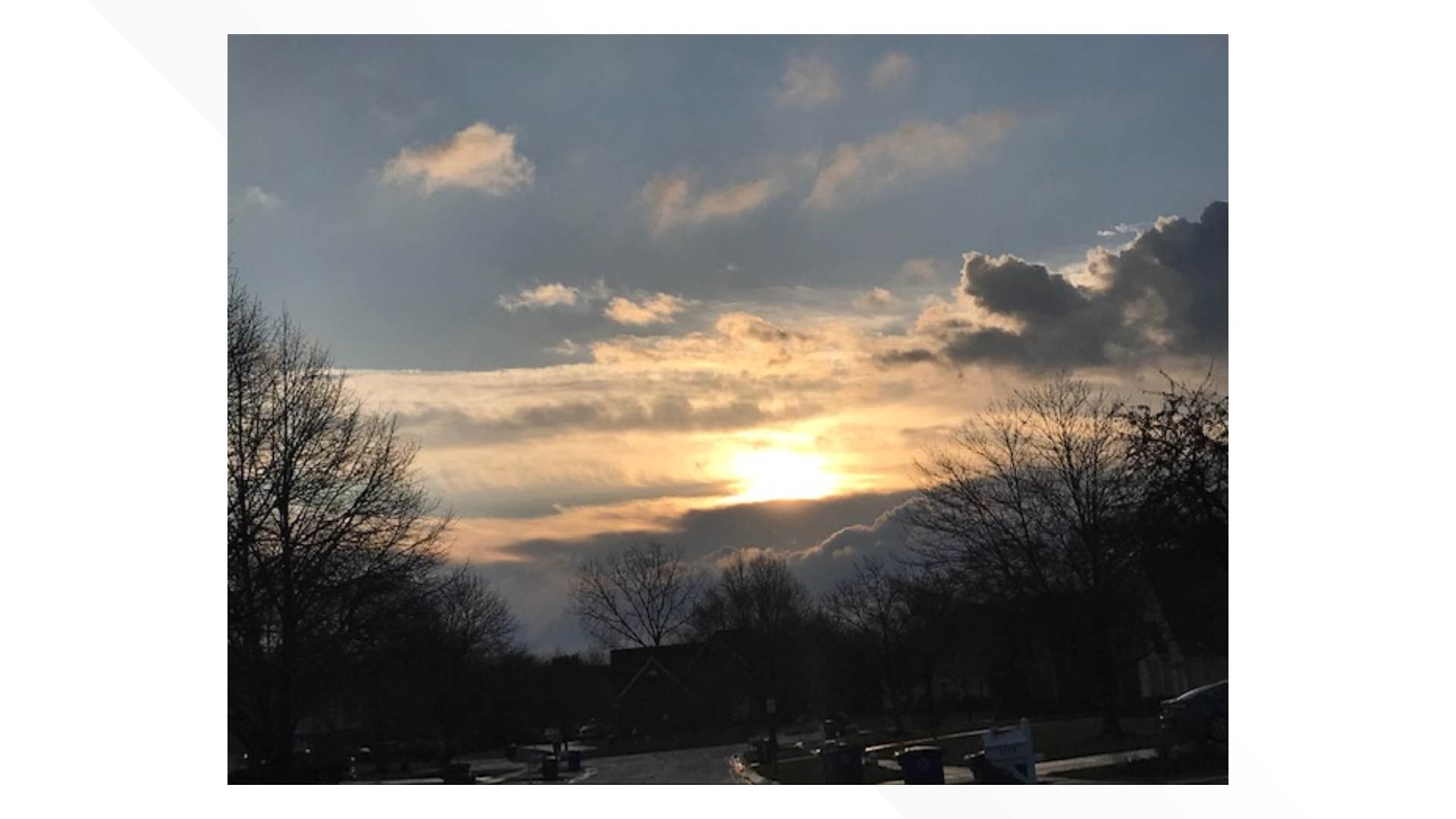 I am a stress exerciser. I get stressed, I exercise.
I have run eight marathons, so, obviously, I get stressed a lot.
My running days are pretty much over, however. Runners will tell you that it's a myth that running makes your knees get bad. But, I'm a runner who has had three knee surgeries in his lifetime, and the daily pounding was too much.
Now, I have been spending a lot of time on the exercise bike in my living room. It is hooked up to a big tablet, which allows me to join live, daily classes.
One of my favorite instructors, Alex Toussaint, said something on Saturday morning that really resonated with me: "Rather than waking up mad and sad, wake up and find the beauty in life."
It's the hard thing to do right now, right? But emotionally, this is going to be a marathon. The negativity of the events of the day will eventually beat us all down if we don't get away from it.
I challenge everyone to find that happy place, to find something that gives you hope or something to look forward to when you wake up every morning.
This past Thanksgiving was one of the best. My kids, Nick and Gabrielle, and my wife, Victoria, did Thanksgiving ourselves. We each got two dishes to make, and we made them while laughing and singing.
Next week, we are having another Thanksgiving.
I love the smell of Thanksgiving dinner being prepared, the richer, tastier smells building throughout the day. Hopefully, we laugh and sing, and forget about life for a while.
One day this will be over, and families will once again scatter. But, for now, I choose to cherish the times with family and to find the beauty in life. My hope for you is that you can do the same.
NEWS OF THE DAY
Coronavirus cases in the United States surge past 21,000. The totals climb to 247 in Ohio and 787 in Michigan.
Ohio Gov. Mike DeWine orders the closure of adult disability centers.
Italy reports 793 deaths in one day.
FDA approves a rapid diagnostic test that can detect the virus in 45 minutes.
Chapter one
:
Chapter 1
On Thursday, I decided to go through with my plans to visit my long-term boyfriend in Austin, Texas. I planned the trip during winter break for the weekend of my university's spring break so that I would not miss responsibilities or obligations in Ohio.
Days before I left, and as the COVID-19 pandemic grew and the future of my obligations became uncertain, I started to second guess if I should continue on my trip. My classwork was online, my internship was sourced online, and my friends had left for their homes elsewhere.
After speaking with family, I decided to move forward with my trip. Ultimately, it came down to the fact that I would have all my responsibilities with me in Texas and a place I could stay for the time being if the state of Ohio went on a complete lockdown.
I was scheduled to fly out of Detroit Metropolitan airport at 6:49 p.m. I arrived at 5, expecting to wait a while to make my way through security. The gates were empty. At a prime time for flights and busy foot-traffic throughout the airport, security was empty. I walked through security with ease and noticed no one was wiping the bins down after travelers touched them. They seemed very laid-back, definitely not how I was expecting in the midst of a pandemic.
After walking through security, I was overwhelmed. There were very few travelers looking for their departure gates, and the typically chaotic airport atmosphere was replaced with an eerie quietness.
Restaurants and stores inside the airport were closed. No additional cleaning was being done, and the only sign of a global pandemic was travelers with masks walking through the airport.
In my opinion, there was no sense of urgency nor any sense of concern by the staff at the airport. They were not wearing gloves, masks, or even wiping down surfaces touched by others. My biggest concern was that they were not taking temperatures of people passing through security.
If the number one symptom for COVID-19 is a temperature and cough, why were the temperatures of travelers not being taken? Won't this continue the spread of the virus especially in close confines? In my mind, if the virus is to be isolated in only certain places and can be so easily transmitted from person to person, then there should definitely be more done to prevent the spread.
Chapter two
:
Chapter 2
It was 65 degrees on Friday morning. It was so pleasantly refreshing. It gave you a feeling of hope, that everything will be all right.
And then, wham, it's snowing this morning. Your heart drops and a certain sense of uncertainty catches up.
I can see the robins looking for the worms, the squirrels trying to find their lost acorns.
Do the animals know how we feel? No, they are just going on as animals do. So we go on also.