TOLEDO, Ohio — As tens of thousands of Texans still remain in the dark after a deadly winter storm paralyzed the state earlier this week, it begs the question: Could something like that happen in northwest Ohio?
A spokesperson with Toledo Edison, a FirstEnergy company that serves more than 300,000 electric utility customers in eight counties in northwest Ohio, says it's unlikely.
Toledo Edison is served by the PJM grid, which is in the eastern half of the United States. There's also a grid in the western half of the U.S. and the majority of Texas has its own smaller grid.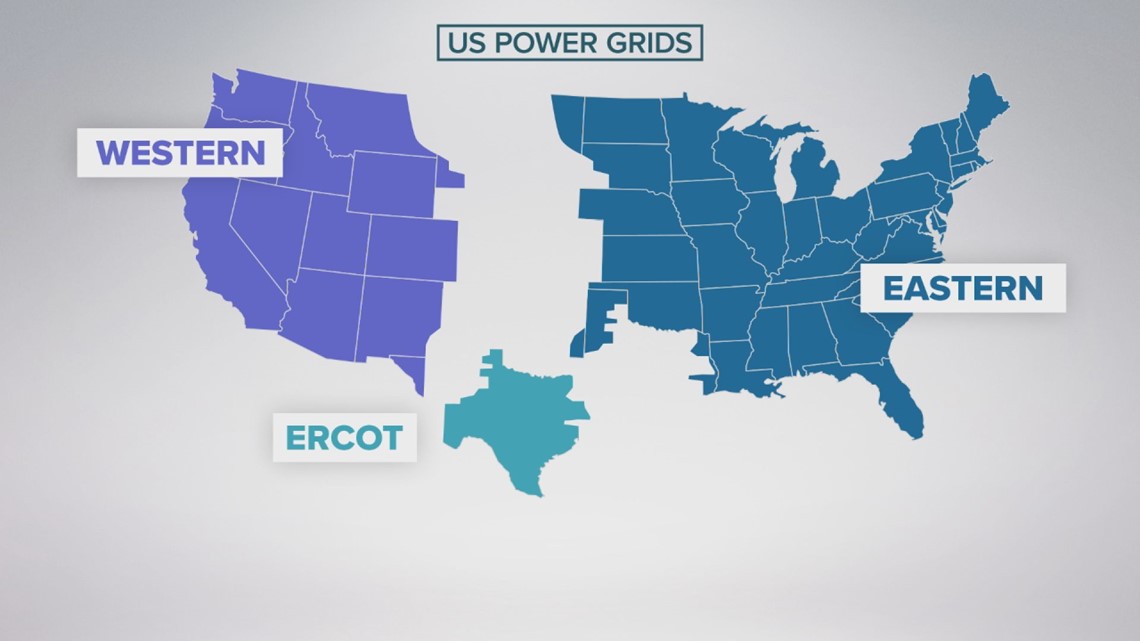 PJM Interconnection coordinates the movement of electricity in all or parts of 13 states and the District of Columbia, ensuring there's enough electricity for 65 million people in the region.
"There are hundreds of power plants plugged into [the PJM grid]. It wouldn't really be possible to have an outage similar to what they had in Texas this week," said Chris Eck, a spokesperson with Toledo Edison.
Eck explained that Texas' grid is isolated so they don't have interconnections to other grids and they can't bring in backup power.
"The PJM grid has double and backup circuits throughout it so that when there's a sizable outage or damage to a transmission line we can route power to it relatively quickly so that most customers get their power back pretty soon," Eck said.
Toledo Edison is well prepared to deal with severe winter storms, whereas Texas' facilities weren't winterized for the deep freeze.
"We inspect every substation before every winter," Eck said. "All of our facilities are checked to make sure everything's working and our heaters are working to handle the severe cold."
Eck adds Toledo Edison spends more than $100 million dollars a year on maintenance and tree trimming.
Texas governor says about 165,000 households don't have power
"There are no longer any residential power outages due to the lack of power generation," Abbott said.
"For those still without power, we want them to know that local providers are working around the clock to restore electricity," the governor said.
Abbott said officials were also focused on restoring access to clean water. The governor said busted water pipes may be the biggest challenge Texans will face over the next week.
At least 44 deaths were attributed to the storm across the South, 27 of them in Texas.
Texas was "seconds and minutes" away from having blackouts for months
The Electric Reliability Council of Texas received intense criticism for leaving some 4 million customers without power this week. Bill Magness, the president and CEO of the council, told the Texas Tribune on Wednesday that it could have all been much worse.
Magness told the outlet that grid operators acted quickly to cut the amount of power distributed on Monday – and if they had not, Texas could have suffered blackouts that "could have occurred for months" and left the state in an "indeterminately long" crisis.
"It needed to be addressed immediately," said Magness. "It was seconds and minutes [from possible failure] given the amount of generation that was coming off the system."
Christopher Brito from CBS News contributed to this report.