FINDLAY, Ohio — A major focus of Earth Day is to make sure the next generation knows all about it.
Welcome to Earth Day 101. Today's Lesson? Renewable energy.
A group of University of Findlay students got to see first-hand how wind turbines provide direct-to-consumer-power for local industry.
Many of the students participating Friday were education majors and the hope is they get a first-hand understanding of renewable energy so they can pass it on.
"I'll become a better educator in ways that I can teach kids why it's important that these things exist, why they're good for the community, and why they should be more exposed to this sort of thing," sophomore education major Jack Morrison said.
And for One Energy employees, class visits like this one go way beyond just sharing what their company does.
They said it's all about instilling a deeper understanding of the importance of renewable energy.
"There were so many people that were wonderful to me educationally and as an adult in my life that I wanted to be able to help these people go on and help younger kids then, and kind of continue that growth mindset across generations," One Energy field engineer Duncan Penizotto said.
And though not all of these students who participated will become teachers, the university and One Energy still believe it was important to give them all a first-hand understanding of how local renewable energy works.
"Not everybody is going to be a teacher, they may be working in the business setting, they, may be at a corporation where this type of technology could implemented there as well," said Kerry Teeple, assistant professor of education at the University of Findlay.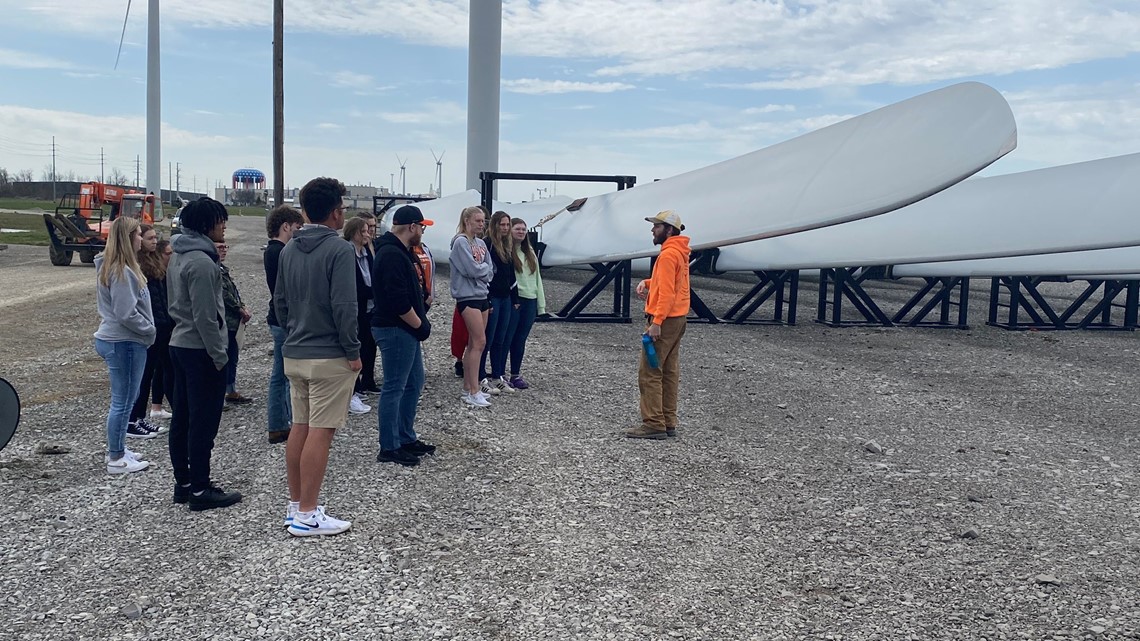 One Energy representatives said they host a lot of school field trips throughout the year. They also offer professional visits on their North Findlay Wind Campus.
"Because they are the generation of people who will changing policies, changing inventions, energy sources. And so they need to well versed in it so they can show that to their students who will be our future," Teeple said.