CLEVELAND — It wasn't unexpected, but the result came rather quickly.
Ohio Gov. Mike DeWine and Lt. Gov. Jon Husted will win a second term in office, defeating former Dayton Mayor Nan Whaley and her running mate, Cuyahoga County Council Vice President Cheryl L. Stephens. NBC News called the race just minutes after polls closed at 7:30 p.m.
"My friends, this is our time. This is Ohio's time," DeWine told his supporters in a speech more than an hour later. "This is Ohio's time in history. Things are coming our way."
DeWine is one of the most accomplished politicians in Ohio's history, having previously served as a congressman, lieutenant governor, U.S. senator, and state attorney general before being elected governor in 2018 in a close race against Democrat Richard Cordray. This could potentially be the final campaign of his life, and he entered Election Day with the advantage of incumbency.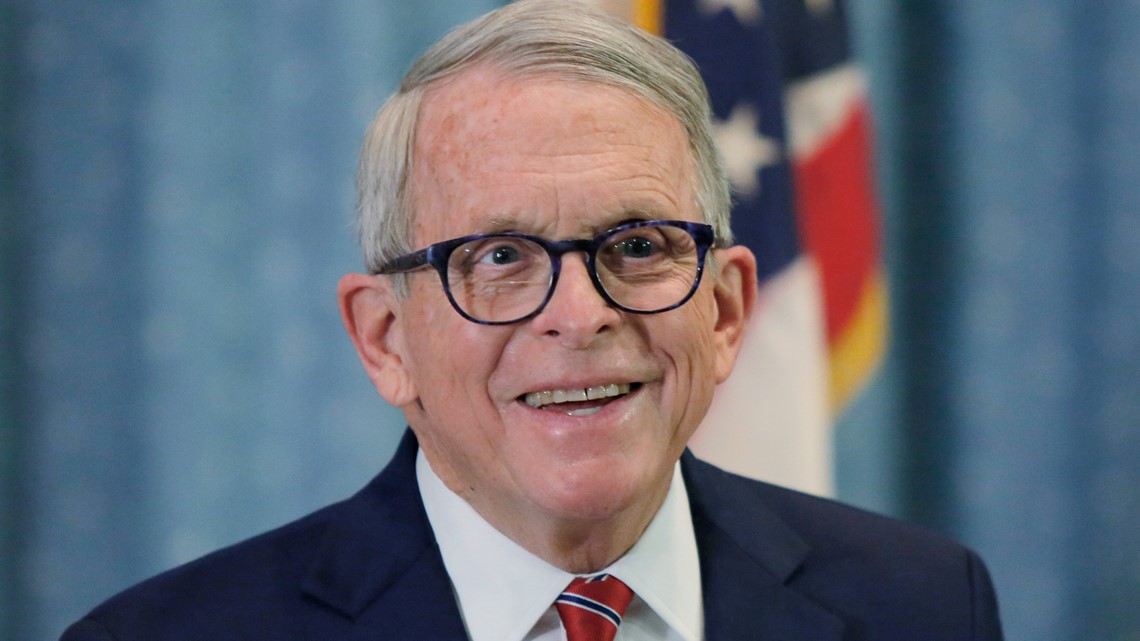 DeWine came into office seeking to focus on economic and select social issues, championing both a gas tax increase as well as the controversial "Heartbeat Law" that would ban most abortions at roughly six weeks of pregnancy. That changed in 2020, when he instead became the face of Ohio's response to the COVID-19 pandemic. The governor and then-Health Director Dr. Amy Acton became household names with their daily press conferences, championing strict health protocols that often times went against the leadership of DeWine's own party.
"Ohioans have been through a lot, as all Americans have in the last two years," DeWine said Tuesday. "But we are resilient, tough people, and we move forward."
The governor's approval rating soared near 90% at one point, but following Acton's resignation and pushback from Republicans in the General Assembly, he began to shift his focus from COVID while still pushing for vaccinations. More recently, he played a major role in Intel's decision to build two new semiconductor plants in Licking County, calling the economic boost "a historic moment" for the Buckeye State.
During his tenure, DeWine has often attempted to distance himself from some of the incendiary rhetoric of the modern GOP, shying away from former President Trump's lies that the 2020 election was "rigged" while also working with current President Joe Biden on occasion. Despite criticism from the right wing and multiple primary challengers (including former U.S. Rep. Jim Renacci), Trump gave the governor his "Complete and Total Endorsement" in November.
In his victory speech, DeWine chose to strike a less "Trumpian" tone, speaking about the "unfinished business" Ohio now faces.
"Our goal for every person in this state is for them to live up to their God-given potential, to remove all barriers that are hindering them from doing that," he said. "Because Ohio is the land of opportunity, and we must make sure that every Ohioan has that opportunity."
This was Whaley's second run for governor, having previously sought the Democratic nomination in 2018 before dropping out prior to the primaries and endorsing Cordray. This time, she was her party's overwhelming choice to be its nominee, having defeated her former Cincinnati mayoral counterpart John Cranley by more than 30 points back in May.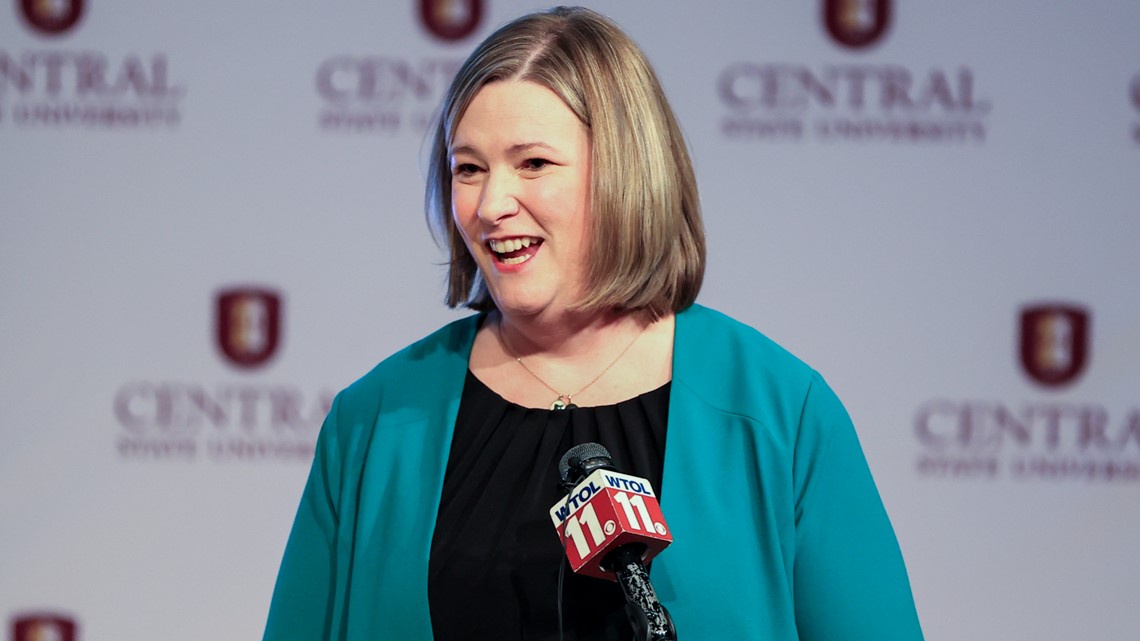 Whaley's campaign focused on attacking DeWine on a number of fronts, such as his continued anti-abortion stance following the Supreme Court's overturning of Roe v. Wade and the (since-delayed) enactment of the state's "Heartbeat Law." If elected, she had vowed to veto anti-abortion legislation and appoint an abortion-rights director for the Ohio Department of Public Health.
Despite Whaley's criticisms, polls showed DeWine's approval ratings remain relatively high, with a recent Baldwin Wallace survey reporting 50% of Ohioans view him favorably compared to just 31% unfavorably. The former mayor spoke Wednesday night after formally calling the governor to congratulate him on his victory.
"The last 20 months have been filled with high and lows," Whaley said in her concession speech. "And while tonight wasn't the high we had hoped for, I still believe in Ohio. I still believe that our citizens deserve better than what they're getting, and believe in the people of this state to get us there. I'm going to keep fighting for Ohio, and I know you will, too."
With DeWine's win, Republicans will now control the Ohio governor's office for 32 out of 36 years since the 1990 election.