TOLEDO, Ohio — UPDATE: The following story has been updated to reflect new information from the city of Toledo Tuesday.
As of Tuesday morning, three pumps remain at the intersection of Galena and Chase to alleviate flooding, while all other streets were relieved of standing water, according to a press release from the city of Toledo.
A boil advisory remains in effect until Wednesday at 4 p.m. in the affected areas. For more information, including which areas must boil their water, click here.
City of Toledo Deputy Mayor Abby Arnold, in an email correspondence with Toledo City Council member George Sarantou, said Tuesday the city is only aware of eight homes that had flooding due to the water main break.
Arnold said residents who are experiencing issues in their homes or have other concerns to call Engage Toledo at 419-936-2020.
"Those requests are all being gathered and reviewed in conjunction with the Law department," she said. "We are looking into what options we have to assist those residents. We are not aware of anyone who is unable to live in their home."
The original story, which was published Monday, is below:
A portion of a north Toledo neighborhood flooded Monday morning due to a large water main break at the intersection of Galena and Chase streets.
Residents began reporting water flooding the streets around 8 a.m. City crews investigating discovered that a large water line had broken beneath the street, causing the flood and even creating a large hole in the street.
A driver who could not see the hole because of the water covering the street apparently drove into the hole. The driver and other occupants of the car got out safely, city workers said, but the car remained in the water-logged hole late Monday morning.
High water from the break covered streets for several blocks, prompting city officials to close some streets. Toledo Public Schools also closed nearby Riverside Elementary School for the day.
Authorities do not yet know what caused the water main to break, but city officials said shortly before noon that they had managed to shut off the water flowing through the broken pipe.
Also Monday afternoon some residents whose homes were flooded with water from the break began calling for help at the city's 211 line.
At 3 p.m., the city sent out a news release saying that water had begun to recede from the flooded areas and crews expected to be able to fix the break Monday afternoon.

Residents in the north Toledo neighborhood near the break have access to running water, but must boil their water until Wednesday, Nov. 30 at 4 p.m., city officials said. Crews said the boil advisory affects about 1,700 residents.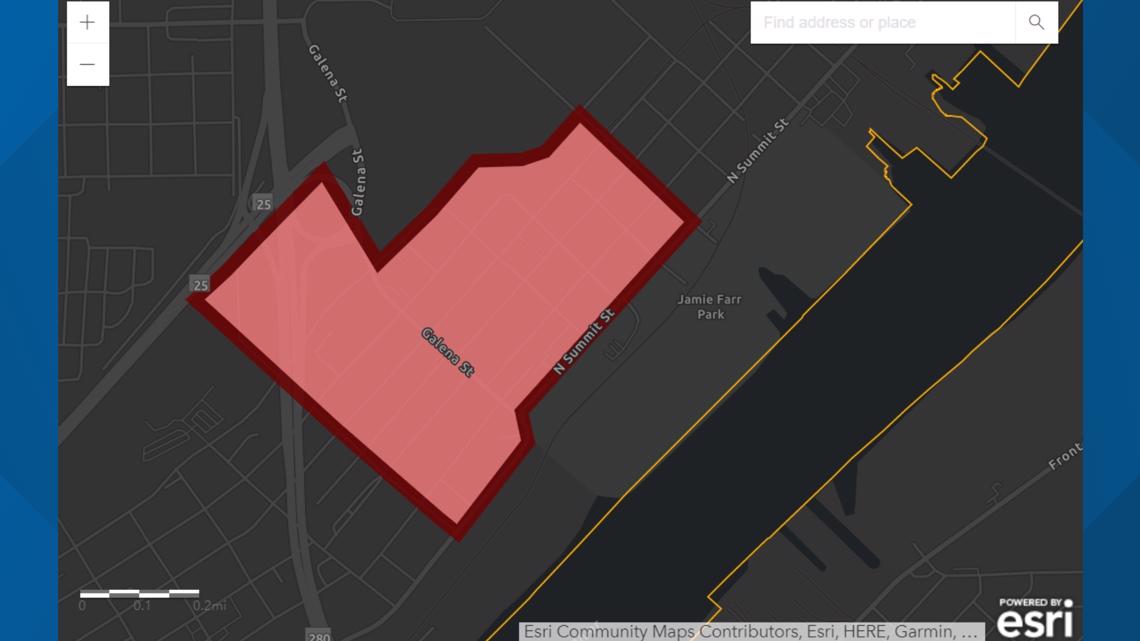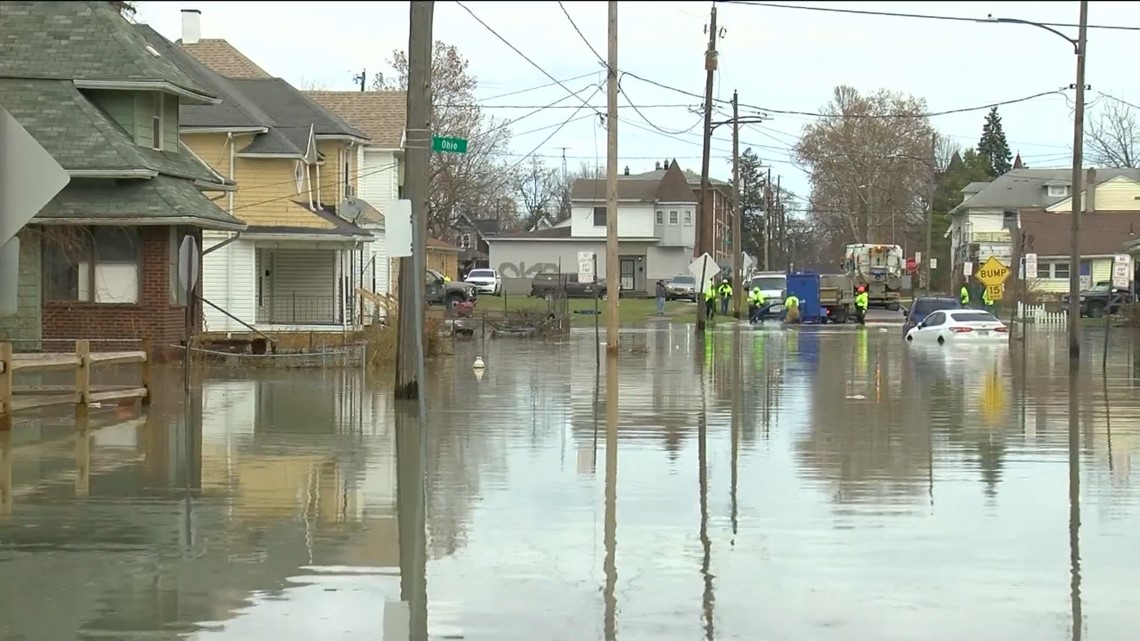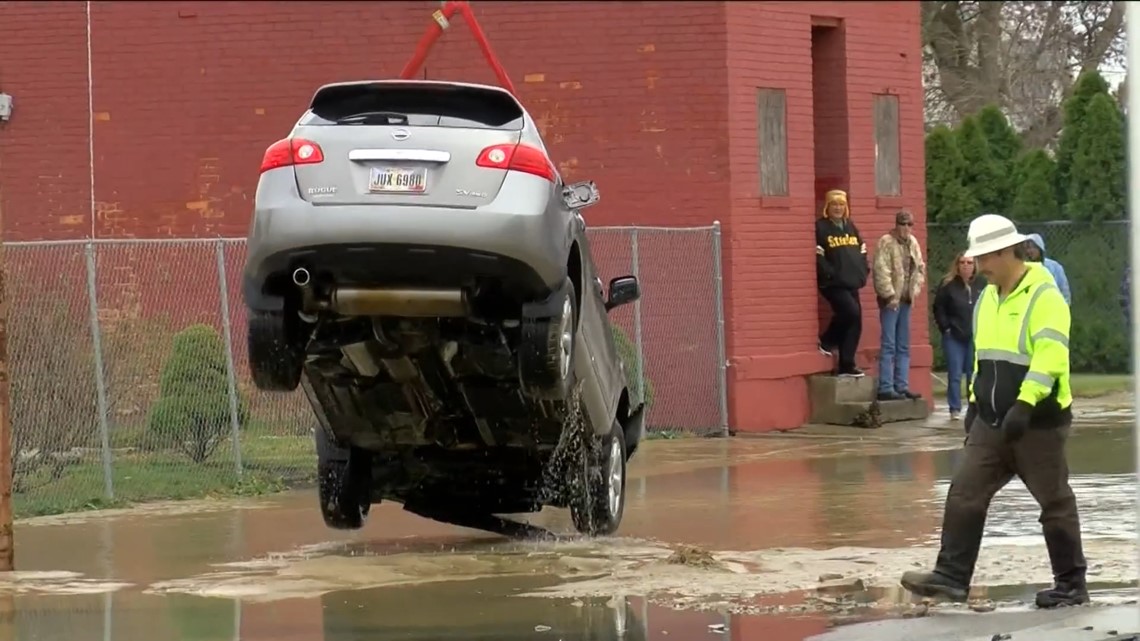 More local headlines from WTOL 11:
Get a fresh start to your morning and wrap up your day with the latest news and your WTOL11 Weather forecast delivered right to your inbox! WTOL's Your Morning Blast and Your Evening Blast deliver stories from northwest Ohio, southeast Michigan and beyond to keep you informed. Click here to get on the list!
Stay up to date on what's happening in your community with a 24/7 live stream and on-demand content from WTOL 11+.
Our free WTOL 11+ apps are available on Roku and Firetv.
WTOL 11+ features the latest breaking news and weather, plus daily talk shows, coverage of your favorite sports teams from Locked On, fact-checking from VERIFY and the latest trending stories from Daily Blast Live.