MAUMEE, Ohio — In her third battle with cancer in six years, Jenifer Mazza, a teacher at Elizabeth Wayne Preschool, is getting assistance with medical bills from her students and the Maumee community in the form of a free winter carnival at the school on Saturday from 11 a.m. to 2 p.m.
There be 12 carnival games with prizes, two inflatables, a bake sale and a raffle. Tickets for each carnival game cost $1 each or $5 for 12 tickets. Pizza will also be sold at the event by family business Mazza's Stone Baked Pizza.
In the fall of 2018, three years after she began teaching at Elizabeth Wayne, Mazza began having health issues and was later diagnosed with stage three colon cancer by doctors in 2019.
She then went through a colon resection and chemotherapy, and 2021 was the year of clean scans.
Then, in March of 2022, her scans found cancer spots on her liver. So, she had surgery to remove those spots and chemotherapy.
Then, scans in March of 2023 showed cancer spots on her pelvis and on her liver, again.
But she's not feeling defeated. She's toughed it out through multiple bouts of cancer with a smile on her face for her students and the reality that she wants to make sure everyone understands sometimes cancer doesn't follow the typical criteria. At 40 years old, she's already taken down cancer twice.
"It's been rough, a little rough," Mazza said, laughing.
But in all seriousness, it's no laughing matter when it comes to your health, she said. Even though colon cancer screenings aren't suggested until 45, if something doesn't feel right, get it checked.
"All those worries come up because you think it's a death sentence," Mazza said. "But with the advancement of treatment and all the different things they can do for you now, colon cancer if found early enough is not the death sentence it was."
Elizabeth Wayne Preschool Director Cristy Seely said fellow teachers and administrators have led the charge with parents to support Mazza. They held various smaller fundraisers to help with her medical bills.
But they all wanted to do more for a teacher who does so much for them.
"Our parents here, they love her," Seely said. "She is a devoted teacher. She goes above and beyond for her students."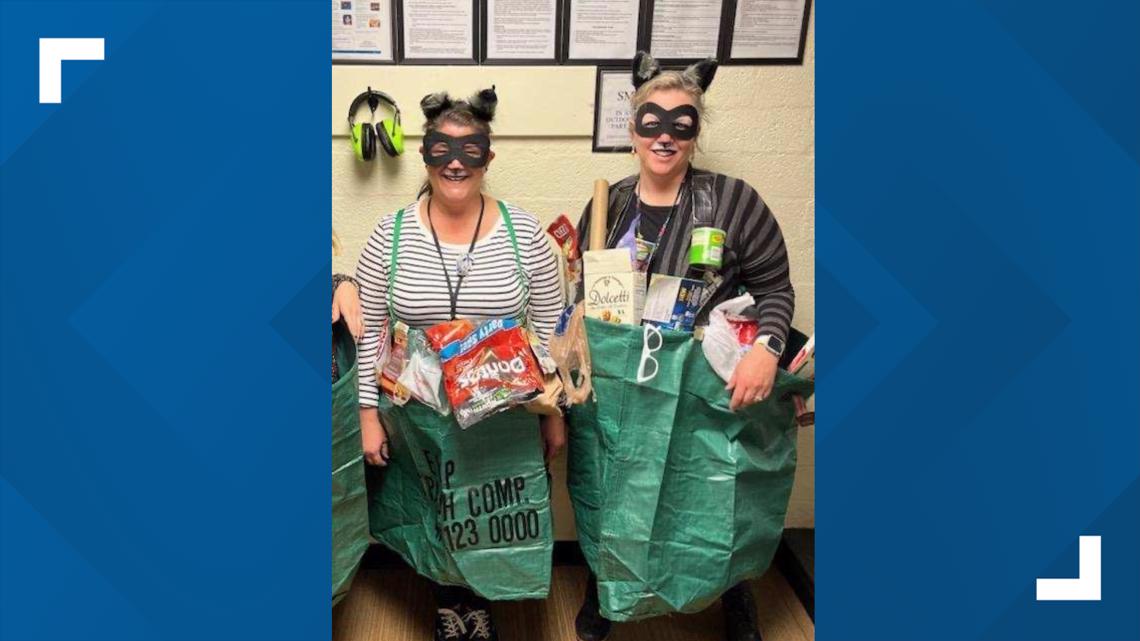 Mazza's co-workers, Seely said, are like a family. This does include Mazza's actual sister, Michelle Lott, who said she's proud of her sister's strength.
"I love watching her come to work every day and work in her classroom when she can," Lott said. "It's heartbreaking to pull into the parking lot and not see her car when she's unable to make it. I know for her, that was the biggest thing, being there for those kids."
Mazza is currently undergoing bi-weekly chemotherapy treatments and still coming to work. But there are times when she just can't be at school. Mazza said it's tough, but not for the reason one would think. She said it's hard not being around her students because they help her cope.
"This is not just my job. Being here with the preschool program and being with the kids is a passion. It's my therapy, so I try to be here as much as I can." Mazza said. "I just love being here and being with the kids."
Seely said 100% of the proceeds from the Winter Carnival will be given directly to Mazza for her medical bills. Those looking to donate can also give their funds directly to Elizabeth Wayne Preschool, who will hand them to Mazza as well.