PORT CLINTON, Ohio — Editor's note: The above video originally aired in November, 2021.
Harold Brown, 98, one of the group of Black WWII military pilots known as the Tuskegee Airmen, has died, according to posts by his family on social media.
Brown, of Port Clinton, served as a combat pilot with 332nd Fighter Group, whose exemplary service is often credited with prompting the U.S. military to desegregate its ranks after the war.
Brown joined the Army in 1942 after graduating from high school in Minneapolis. One of the best in his class, he dreamed of flying airplanes and serving his country.
He was able to achieve his dream, joining the famed Red Tail pilots who were all trained at Tuskegee Air Field in Alabama. His first mission was June 6, 1944.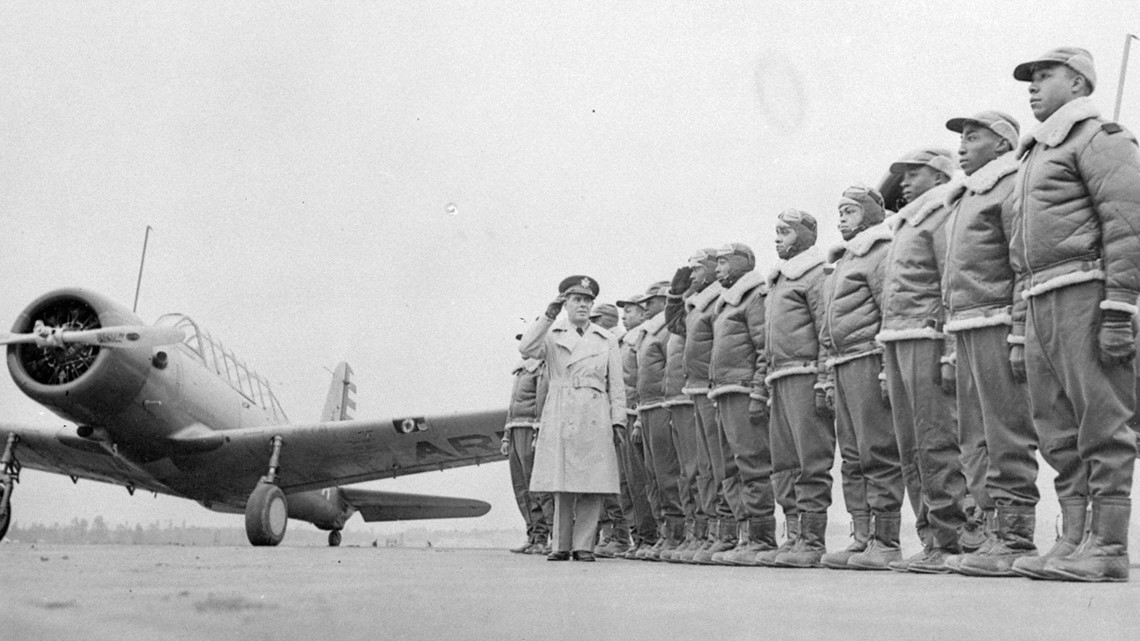 Based in Italy, Brown flew 30 missions in 1944 and 1945 with the mission of protecting American bombers raiding German factories and bases, preventing an attack from Nazi planes.
On his 30th mission, shrapnel from a train he was attacking hit Brown's plane, downing it in German territory. He was captured and spent the final two months of the war in a prisoner-of-war camp.
The 2017 book "Keep Your Airspeed Up: The Story of a Tuskegee Airman" told the story of Brown's life and his time as a fighter pilot, as well as his post-war experiences fighting racism in the United States.
Over the years, the Tuskegee Airmen have gotten recognition, getting a Congressional Gold Medal in 2007. Brown was inducted into the Minnesota Aviation Hall of Fame and is featured in a PBS documentary.
Brown was believed to be one of the last Tuskegee Airmen. In 2021, it was believed only eight remained.
More on WTOL: