PAULDING, Ohio — EDITOR'S NOTE: This is the third story in a series about the 1960 killing of Nancy Eagleson. Also read part one and part two.
On Sept. 20, members of Nancy Eagleson's family went to court to ask Paulding County Judge Michael Wehrkamp for permission to exhume Nancy's body.
It was a step they had to take, they said, because of missteps over the years by investigators.
"I was her baby sister, born 11 months after her death. We feel that we might find DNA in the casket," said Nancy's sister, Merrill Miller, during the hearing. "There was evidence lost in this case. There was a blood stain on her arm, hair in a tree, semen, a bullet fragment. We don't know if this will turn up anything, but it might."
Judge Wehrkamp agreed, offering the family prayers for answers – and for peace.
Nancy's body was disinterred in late October. The casket was filled with water and dirt, but a bullet was shockingly found beneath Nancy's head in the casket.
An original autopsy was completed by Dr. Doster, Paulding County coroner the day Nancy was found. A second autopsy, conducted by Dr. Thomas Blomquist, Lucas County deputy coroner, concluded that the teen died from multiple gunshots. He also recovered fibers from around her pelvic area. The new evidence is being tested at a state lab. After losing the initial bullet recovered during the 1960 autopsy, investigators now have one of the bullets used to kill the teenager.
Hundreds of hours on the case
A key player in reviving the Nancy Eagleson investigation is the Porchlight Project, a nonprofit group that offers support for families of the missing and murdered. They have provided funding for additional DNA testing in multiple cold cases, and they provided financial assistance for the exhumation of Nancy.
They worked in coordination with uncovered.com, an online group started in 2019 that has compiled the largest database of cold cases in the country. They digitized the entire Eagleson case file for easier use by investigators. Their site is essentially a one-stop shop for the millions of members of the true-crime community.
Uncovered's head of case research and data is Rachael Rosselet, a Paulding native whose grandfather was a Paulding police chief. Her grandfather's brother was Edward Rosselet, a sheriff's deputy who was one of the earliest investigators on the Eagleson case.
"I'm a perpetual optimist. It's been more than 60 years and we found another bullet and fibers. Will it lead to anything? I have no idea," Rosselet said. "The evidence box…I hope it's misplaced and turns up. If the semen is in there, it will be solved. Chances are small that it will be solved, but there is still hope."
If there is anyone who may have spent as much time as Rosselet on the Eagleson case, it may be Nik Edwards. A board member for the Porchlight Project and host of the "True Crime Garage" podcast, Edwards has spent "hundreds of hours" going through the case file and talking to key players.
11 Investigates has also worked on this case since last summer, reviewing records and also talking to investigators, families, friends, and even some living suspects or their families.
The thing about the murder that stuck out to Edwards and other investigators is that the town is divided on whether the killer is a local man or someone just passing through.
"If I rounded up 100 Paulding citizens and stuck them in this room right now, my answer would upset half of the room," Edwards said. "I believe that for me, I believe that I've narrowed it down to four individuals. Unfortunately, two of them are very local and two of them are only local to the state of Ohio."
Like many people, the location where Nancy's body was found is interesting to Edwards. Multiple people described it as a location where couples might sneak away to be alone and unlikely to be known by a town outsider. And there was earth built up to shield it from the road. It would not be easily discovered, but, of course, it is possible that an outsider simply turned off the county roads and made his way to the location.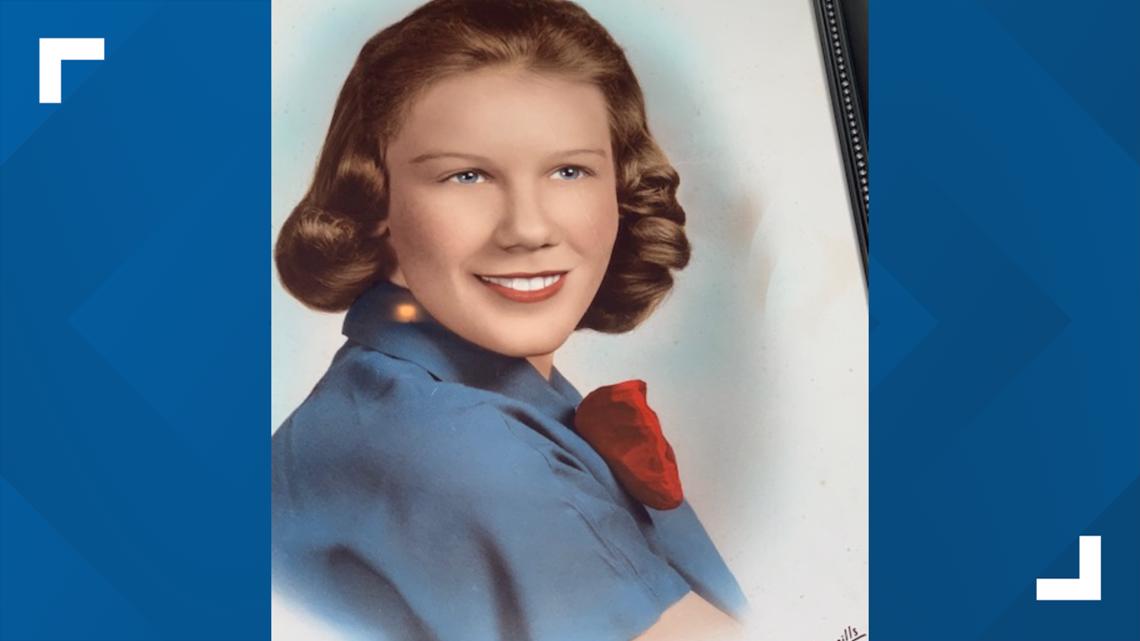 "You can look at every aspect of this case and you can make a strong argument that it was a local guy, it had to be a local guy, had to be somebody who knew the area, knew that town very well, knew the people," Edwards said. "But then you could look at every aspect of that as well and argue that for whatever reason, evil passed through here that day and took Nancy away."
And the argument for an out-of-towner comes down to this: Could a local man be so bold to kidnap a girl on what was then the main highway through town, leave behind a child who could have recognized him or his car, and then keep the secret for more than 60 years?
"Unfortunately, at that time, and around that time, we did have some pretty bad guys roaming around, and several of them committed similar types of crimes that were totally random victims. It could be they ended up here one day. They probably went out several days looking for a victim, and on one particular day, happened to find somebody who for whatever reason worked for them that day, when it didn't work other days."
Many people around town have blamed missteps by the sheriff's department over the years. Others have gone further and accused the department of covering up for the killer. Edwards is not one of those people, saying that he has witnessed a steadfast determination from current Sheriff Jason Landers to solve the case.
"When I first began researching the case, I called the sheriff and the first words out of his mouth were: 'Nancy Eagleson, that's the most heartbreaking case in our county's history.' It really rocked me to hear that from the current sheriff."
Evidence lost
Jason K. Landers is a lifelong Paulding County resident. When he was elected in 2012, he became the county's 39th sheriff, dating back to 1837.
The first thing you notice about Sheriff Landers is his stature. He is a few inches shy of 7 feet tall.
The second thing you notice about him is how personable he is. He throws out warm hellos to whoever he might pass on the street or in the office.
He doesn't hide from the mistakes his department has made in the Eagleson case over the years, but he is quick to point out that they were made long before he took office, probably even before he was born. The most obvious mistake was the loss of evidence.
"My biggest challenge with this case is that we don't have any evidence that was recovered at the time in 1960. I would tell you that this case today would be very solvable, probably be solved rather quickly, with today's technology," Landers said. "Obviously, something happened to it at some point - well before my career here. It's unfortunate because there was great evidence, I believe at that time, that would have brought a resolution to this case."
In more than 10 years in office, he has heard every theory imaginable, but the one he doesn't buy is that Sheriff Keeler was trying to protect a family member.
"There are a lot of local people who have developed the opinion that John Keeler is responsible for covering this crime up. My comment to that is professionally it doesn't make any sense to me," Landers said. "Covering up for a buddy that's drinking and driving or covering up for a buddy that might have assaulted a guy in a bar and took off before the authorities got there, could that have happened in 1960? I don't know. But it might be more practical than covering up the abduction and homicide of a 14-year-old girl. I didn't know John Keeler from the man on the moon. But I can't think professionally that anybody would be corrupt enough to try to do something like that."
But he also understands that time is running out to find the killer alive. In fact, many suspects have died over the years. If the person was older than Nancy's dad, as Sheryl Garza, who witnessed the crime, believes, the killer would now be more than 100. But if the person was in their 20s, they could still be alive. Landers said a deathbed confession may be how the case is solved.
"You're going to meet your ultimate maker at some point, who's going to make a decision what happens to you. So if I'm that person who's lying in the nursing home bed, and I know I did this, for me, I'm probably about to meet that maker," Landers said. "Being able to wrap this thing up, and bring that peace to the family, probably puts this person in a little better spot when they meet their maker. That's what they have going for them."
"I think I have the gun"
Dating back to the exhumation hearing in September, the 11 Investigates team has made several trips to Paulding to talk to law enforcement, family, and people with knowledge of the case.
Each visit produced another suspect and another claim from a resident that "I know this guy did it." As Edwards said, the suspects were usually split evenly between locals and being out of town.
Unlike other cold case investigations, this case was unique in a couple of ways: There was an actual witness who was willing to talk, but so many of the suspects are no longer alive.
By early December, a name continued to pop up – Joseph Aufrance. He is the man, who along with Kenny Nelson, discovered Nancy's body. Aufrance died many years ago, but he has family living in the area.
One of those family members, a daughter, agreed to an off-camera interview, and she confirmed that Aufrance was considered to be a suspect by police, though she did not believe he was involved.
In police reports, Aufrance said he did not recognize the body when he found her, but this family member said that Nancy was friends with Aufrance's daughter and slept over her home several times. The recovery site was less than a mile from the family's home, and Aufrance's wife expressed surprise that Joseph was gone so long on the night of the murder.
He returned home early in the morning, changed his clothes, and told his family he had to go down to the sheriff's department for an interview, telling his wife that he was probably suspect No. 1.
His daughter said the Aufrance family later would vacation at a cottage on the lake and that one summer a teenage girl who looked eerily similar to Nancy was staying nearby. She said Aufrance went into an odd funk on that trip, became very emotional, and got extremely drunk. His daughter attributed it to the memories of finding the girl, but she said she did find it odd.
A picture in the newspaper shows Aufrance looks similar to a composite sketch. He was never charged.
But no interview was as unexpected as a conversation with Don Rhonehouse, a local man rumored to have knowledge of the case. He is not in police records. The interview was not scheduled ahead of time. But he told us that he was in his early 20s when he had to pick up his younger sister, Pam, from the movies. She was at the same movie as the Eagleson sisters, and he said Pam offered to have him drive them home.
He arrived long after Nancy and Sheryl left, but said he was driving with his younger sister when they encountered the abduction.
"I was within 10 feet of the car. I know the shape of the car and the shape of the taillights. I know what the seats look like."
He said he is hopeful that the sheriff's department will arrange for an artist to help him with a sketch while he still remembers details of the car.
"She was lunging for the door trying to get the door open, banging on the back door. She turned like she was going to attack that person in the front seat, and he grabbed her by the hair and just lifted her right down on the backseat."
He said they were spotted by the man, and the killer took off. Donald said the Corvair he was driving couldn't keep up.
"I had that Corvair wide open. I could still see him, but by the time I got down by where the hospital was, and you turn to the right, I was probably a half mile behind him. Somebody asked me, 'Why couldn't you keep up?' He had a V-8, a V-8 going all out. The corridor was wide open, so he was moving, probably in the 90s."
He said he went to the sheriff that night or the next morning, and we have confirmed with Sheriff Landers that there is no report of Rhonehouse telling police his story in the days after the abduction, though Landers said he did talk to him in recent years.
Rhonehouse said he believes the car was a police car and the absence of a report proves that Sheriff Keeler did not want his report to exist.
When asked if he believes that Sheriff Keeler covered up the identity of the suspect, Rhonehouse responded: "Absolutely."
During our conversation about his distrust of past sheriffs, Rhonehouse then added something out of the blue: "I think I have the gun that was used."
Taken aback, we asked him again for clarification.
"The guy I got it from told my sister at a class reunion that he had the gun that could be the murder weapon. Somebody sold it to him two weeks after the murder. He told this guy, 'I have to get rid of this gun.'"
We asked if we could see the gun. He hesitated for a moment, but then agreed to get it from his office, but would not allow us to go into the office with him. He did keep his microphone on, however, so we could hear him rummaging through drawers.
He returned with a gun that was wrapped in a napkin inside a bag. It appeared to be a 22-caliber, the same caliber used to kill Nancy.
After our interview, we notified an agent from the Bureau of Criminal Investigation that we had interviewed a man claiming to have the murder weapon. BCI went to his home on Jan. 26 and retrieved the gun. It will be tested to see if it could be a match to the bullet discovered in Nancy's coffin.
Innocence lost
Something changed in Paulding, Ohio, on Nov. 13, 1960.
Jeanne Windsor, an Eagleson family friend, noticed it immediately.
"I remember distinctly my dad going somewhere in the evening, and he showed my mom how to use the shotgun. That really made a huge impression on me," Windsor said. "After we would all go to bed, I would hear my dad get up and go and check every door and make sure they were locked. You know everything changed and everybody was scared."
Sheryl, who now has three daughters, believes that was God's reason for letting her not be taken. At one point, her oldest daughter was 14 and her youngest was 5. It was a hard year for her emotionally. She couldn't let go of the fear. She probably never will, she said.
Years ago she turned a corner while walking downtown and nearly ran into a tall, dark-haired man with glasses. She didn't know him but said he turned back and gave her a creepy smile, a smile that still sticks in her memory years later.
For those around Paulding more than 60 years ago, they will probably always take a second look at strangers – or maybe a neighbor – and wonder.
"The innocence was gone in this town after her death," Sheryl said. "There were people who couldn't ride their bikes to their grandma's anymore, and they used to do that all the time. Everything changed in this town."