ELMORE, Ohio — The FBI has arrested now-former Elmore police officer Samuel Kurp on charges of receiving and distributing child pornography.
On Aug. 12, Kurp waived his right to a preliminary hearing and the court has sent the case to be presented before a grand jury.
A press release from the FBI confirmed Kurp's arrest and provided further details of the investigation.
According to authorities, an online tip was submitted to the National Center for Missing and Exploited Children on April 23, 2020 regarding an individual distributing 26 images or videos of child pornography using the social media messenger app known as Kik.
In June, the Ohio Internet Crimes Against Children Task Force began pursuing the previous tip. A Grand Jury subpoena was issued to one of the internet providers used in the case to determine the owner of the IP address used to send explicit content on April 16. The information matched the Oregon residency where Kurp was living at that time.
At the end of July, Oregon PD detectives issued a subpoena to another internet provider, where 11 of the files had been sent through Kik. The IP address in this instance was registered to the Village of Elmore Police Department.
On Aug. 4, the FBI began their investigation after being alerted by the Ohio Internet Crimes Against Children Task Force.
The FBI traced the IP addresses used by the sender back to 25-year-old Samuel Kurp. It was confirmed by Elmore police that Kurp was employed and attending work during the time these messages were sent. Kurp had served as an officer in Elmore since 2017.
Two federal search warrants were executed by the FBI on Aug. 11: one at a house in Oregon where Kurp lived with his parents in April 2020 (during the time that the child pornography had been sent or received) and the other at his most recent address in Elmore.
During the search at Kurp's Elmore address, his cellphone was seized. A computer forensics expert identified files and folders that matched naming conventions common in child pornography.
Investigators also confirmed with the Elmore Police Department that Kurp had been working on the days that Kik was used to distribute child pornography files through the department's internet connection.
Kurp resigned from the Elmore Police Department and was taken into custody by the Toledo branch of the FBI's Child Exploitation and Human Trafficking Task Force. Kurp was arrested without incident.
"I called all my officers for a meeting and they were disheartened. Sickened," said Elmore Police Chief Jeffrey Harrison. "I explained to them that we cannot let the actions of a few represent all the good things that we do and the positive things that we do in our community."
DJ Greenhill, owner of the Portage Inn in Elmore, has only dealt with Kurp professionally, but found the details of the case to be highly disturbing.
"It's a disease, unfortunately, that he has to deal with... And, believe it or not, there's probably more people out there doing that. It's a shame, y'know. And that's where the anonymity of the internet can hide stuff like that," said Greenhill.
On Aug. 12, Kurp appeared in federal court by video conference before Magistrate Judge James R. Knepp II. Kurp waived his right to a preliminary hearing. The case will now be presented before a grand jury to determine whether or not he will be indicted on the charges against him.
Kurp was released on $10,000 bond.
The terms of his release involve home detention with GPS monitoring and include that he must undergo a psychiatric/mental health evaluation and/or counseling. Additionally, Kurp is not allowed to access the internet or a computer and must avoid contact with minors.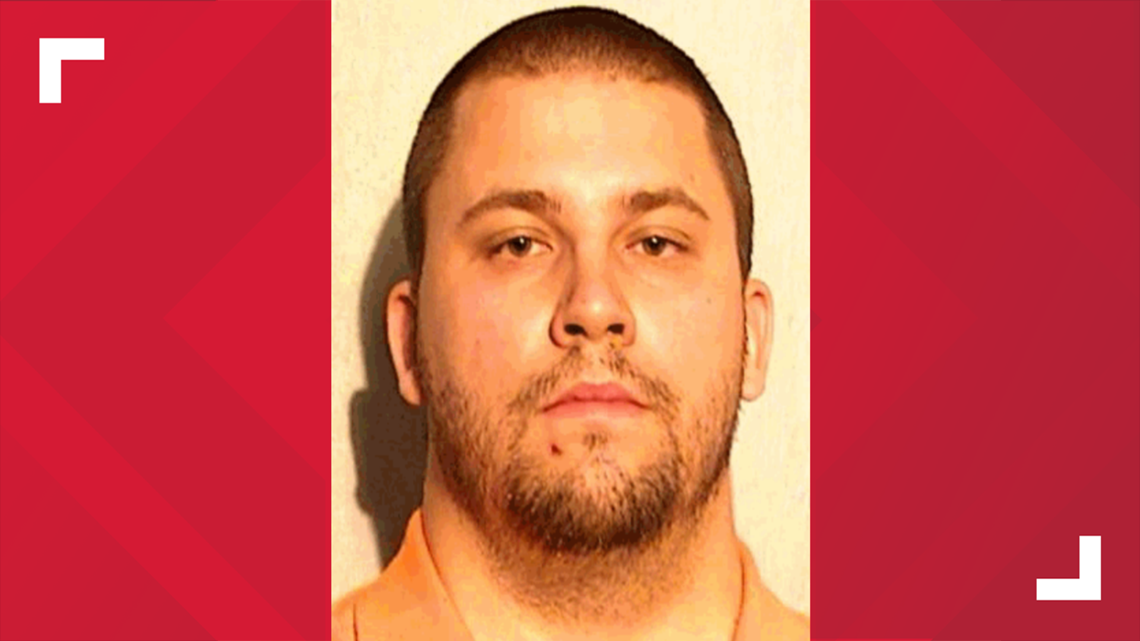 According to the village of Elmore's website prior to an update that removed Kurp from the list of active police officers, Kurp is a graduate of Clay High School and studied criminal justice at Owens Community College.
Kurp completed the Basic Police Academy in 2017. He started his career in Elmore that same year, having previously worked for the village of Genoa Police Department. Kurp's assignment prior to his resignation at the time of his arrest was patrol operations in Elmore.
The Elmore Police Department says at this time there is no information that any local victims were involved, and that anyone with information should contact the resources listed in their Facebook post.