TIFFIN, Ohio — A Tiffin-based IT company is expanding its services.
The idea is to help the community and potentially, the region, in going green.
Buckeye IT Services President Jake Schaaf has expanded the business to offer the installation of these chargers at public spaces, businesses and private residences.
"The chargers that we're putting in are the Juice Box, manufactured by Enel X. And they are universal; they have a J1772 connection that will work with most electric vehicles here in the U.S.," Schaaf said.
For cars that don't match up with the plug, most electric vehicles come with an adapter.
Schaaf said the trend of electric vehicles is expected to grow over the next five to seven years.
The biggest hurdle for people who would like to purchase an electric vehicle but don't live in a larger city is the lack of access to public charging stations like this one.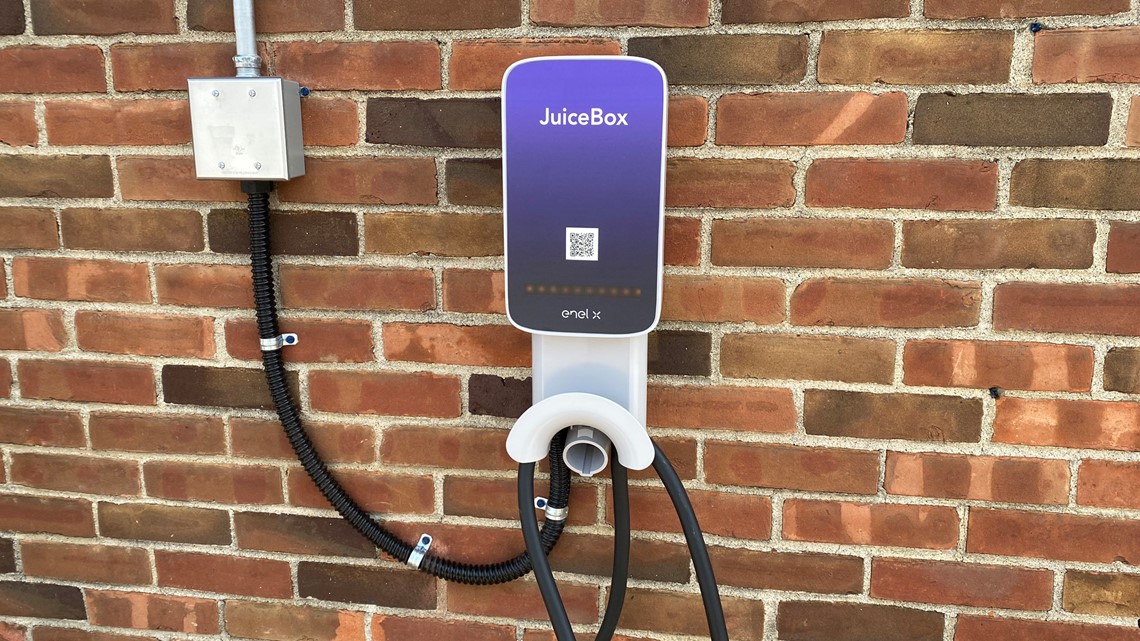 "They don't have a place to be able to charge their vehicle when they're shopping or when they're eating at a restaurant. So, it's kind of a 'chicken and the egg' thing. And we decided to push it forward and we can help get infrastructure put in place," Schaaf said.
The company is currently working with clients in Wooster, Ohio, and Tennessee.