TOLEDO, Ohio — A dry and mild setting can be expected through the weekend.
Saturday will be mostly sunny with west-southwest breezes gusting to around 20 mph in the afternoon.
You can expect increasing clouds Sunday afternoon as a storm system approaches from the south. Winds will turn northerly Sunday night.
A mix of rain and snow is likely before daybreak Monday. Rain and snow may change to all snow with accumulations possible. It is still too early to pinpoint any snow accumulations.
First Alert Days have been issued for Monday and Tuesday for the potential wintry weather.
This forecast will be updated as the First Alert Days approach.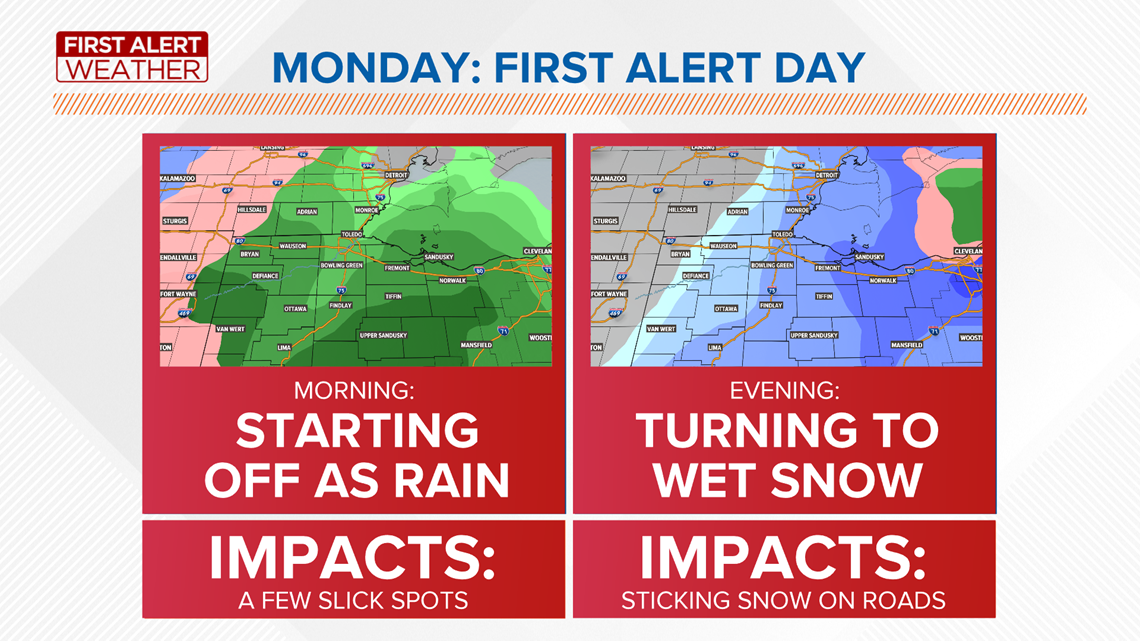 WEEK AT A GLANCE
Tonight: Partly cloudy, mild. Lows near 32.
Saturday: Mostly sunny, mild. Highs in the upper 40s.
Sunday: Increasing clouds, mild. Highs near 50.
FIRST ALERT DAY Monday: Rain and snow may change to all snow, windy. Highs near 40.
FIRST ALERT DAY Tuesday: Windy and cold, snow showers likely. Highs in the 30s.
Wednesday: Mostly cloudy. Highs in the upper 30s.
WINTER STORM TIMING:
Keep in mind the track of the storm can and will change, but this is what the latest data is showing.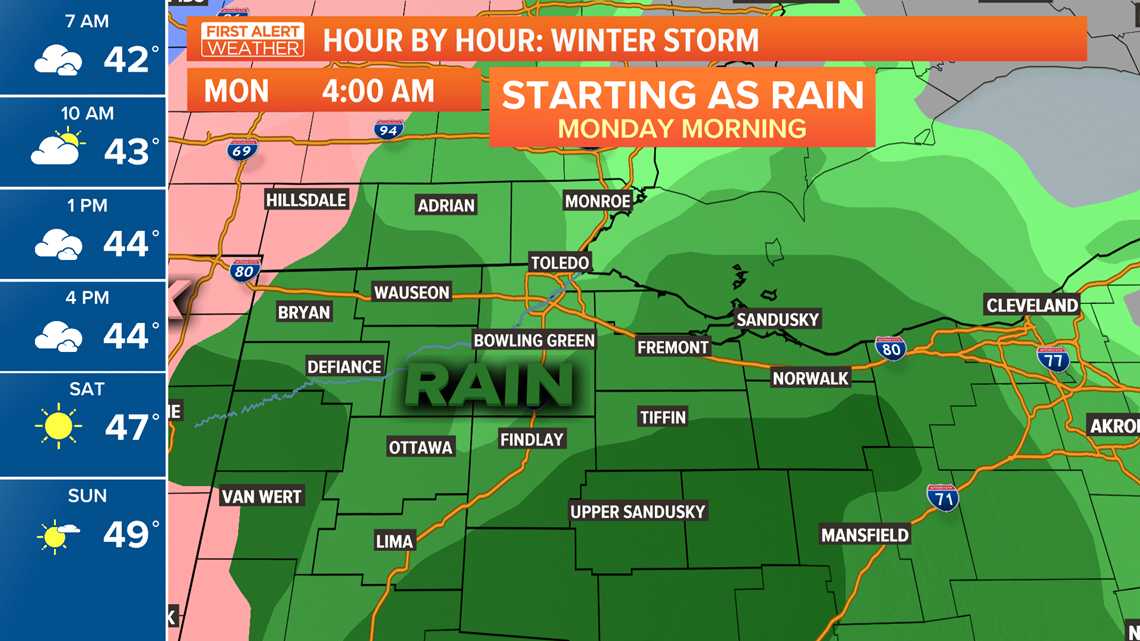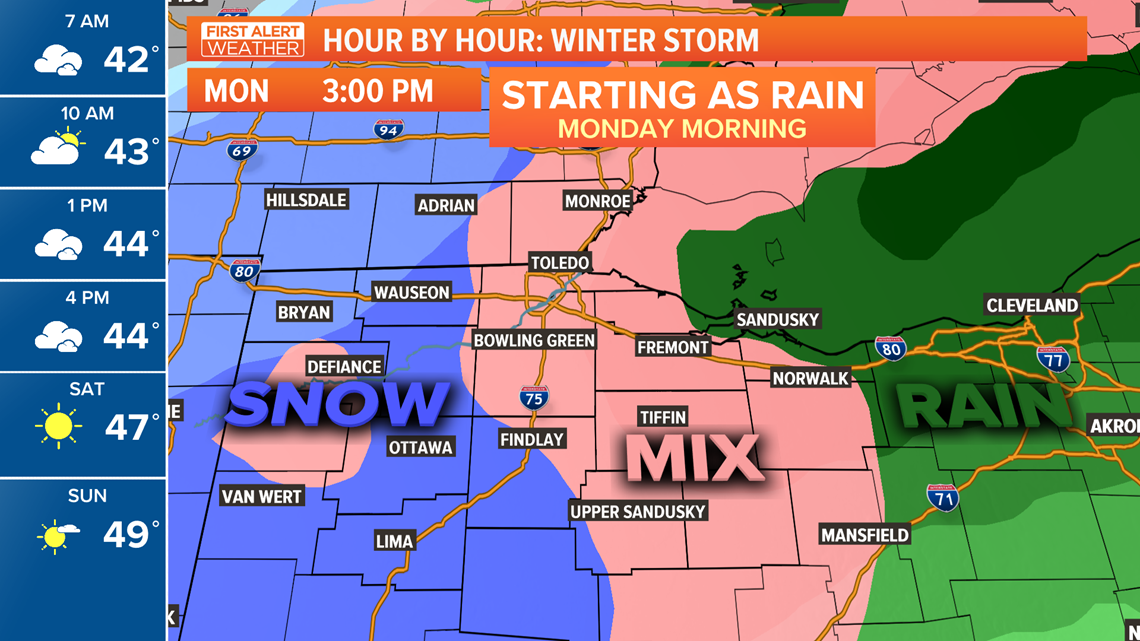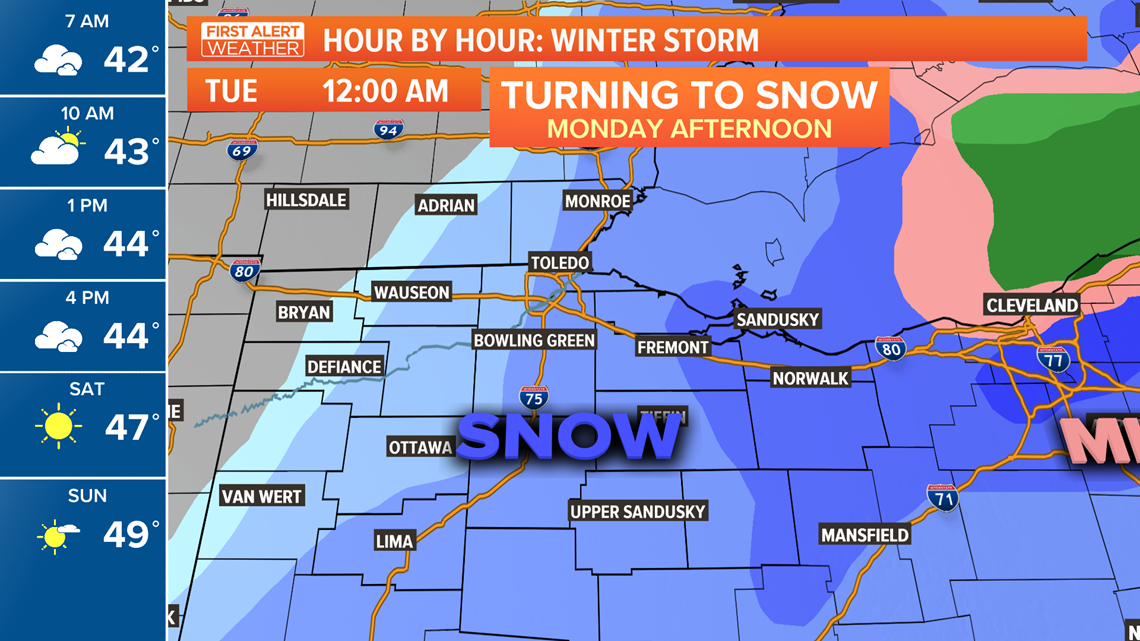 This storm system is complex, with the timing of two waves of energy in the jet stream. One wave over the Pacific coast that arrives in the US in the next 24 hours and a second wave of energy almost 5,000 miles away off the coast of Japan. The second wave of energy will arrive early Saturday morning.
By the end of the weekend, these two pieces of energy merge, potentially forming a significant storm. Details will become clearer into the weekend of the potential impacts.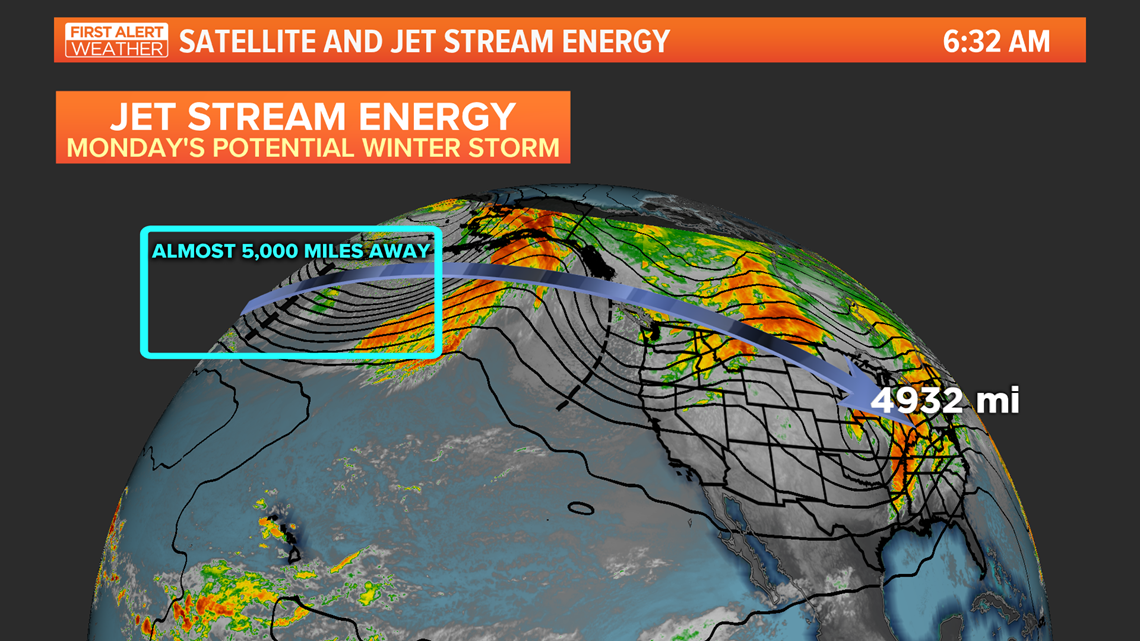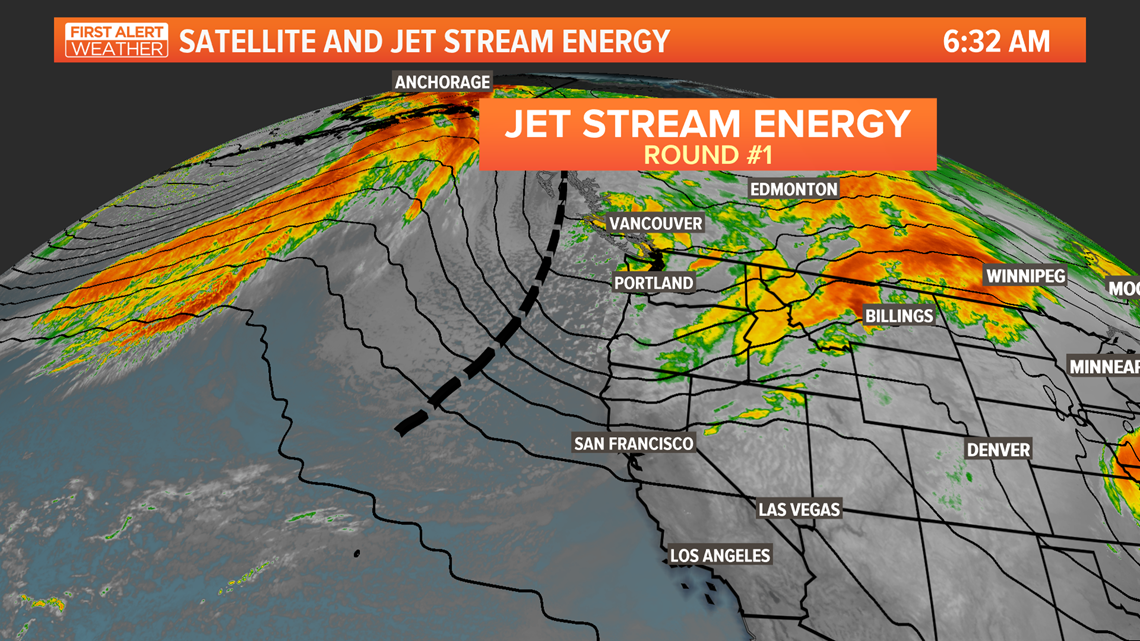 MORE ON WTOL