TOLEDO, Ohio — Mostly sunny skies Monday with temperatures in the high 80s. A nearly ideal summer setting will continue into Tuesday. Temperatures will be right near-normal readings for mid-July.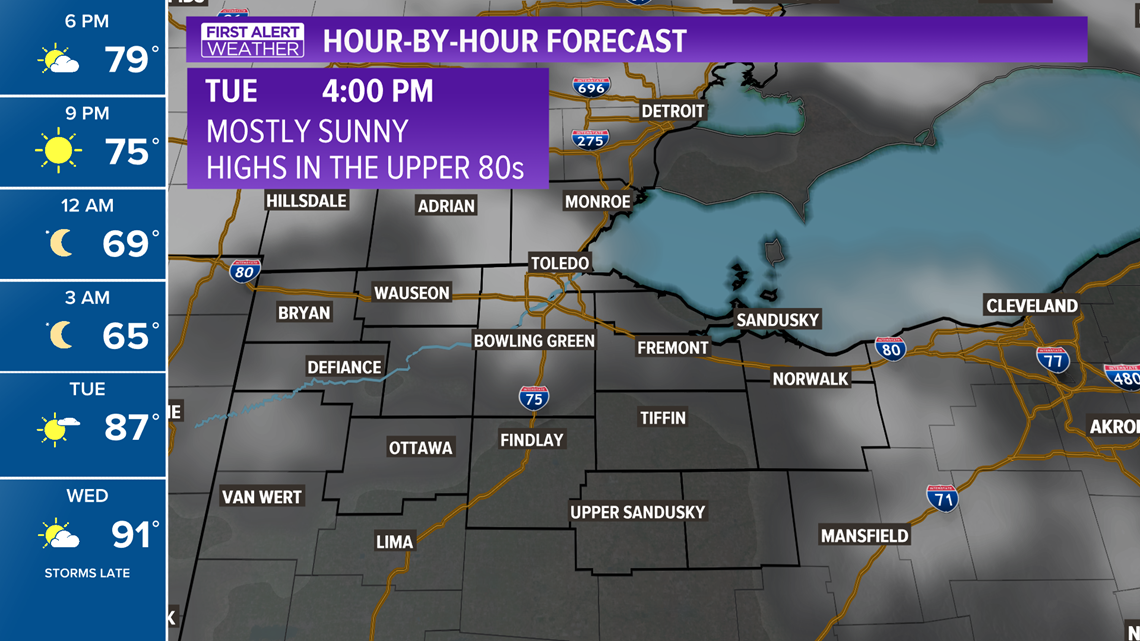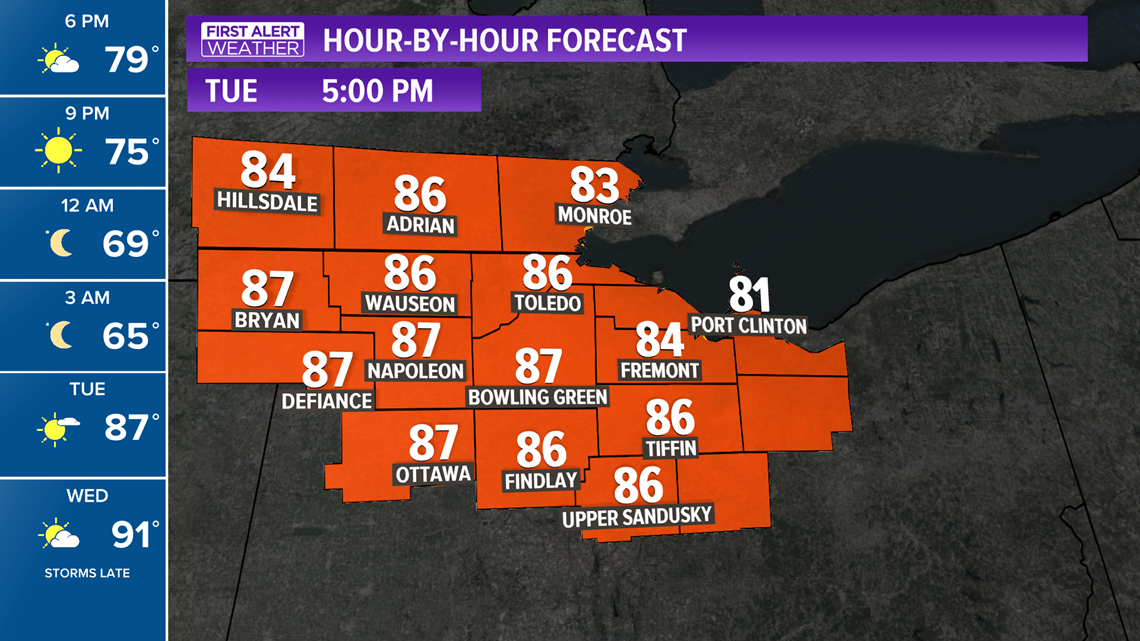 It will begin to heat up Wednesday with a chance of thunderstorms after sunset. The chance of storms should continue through the early morning hours of Wednesday.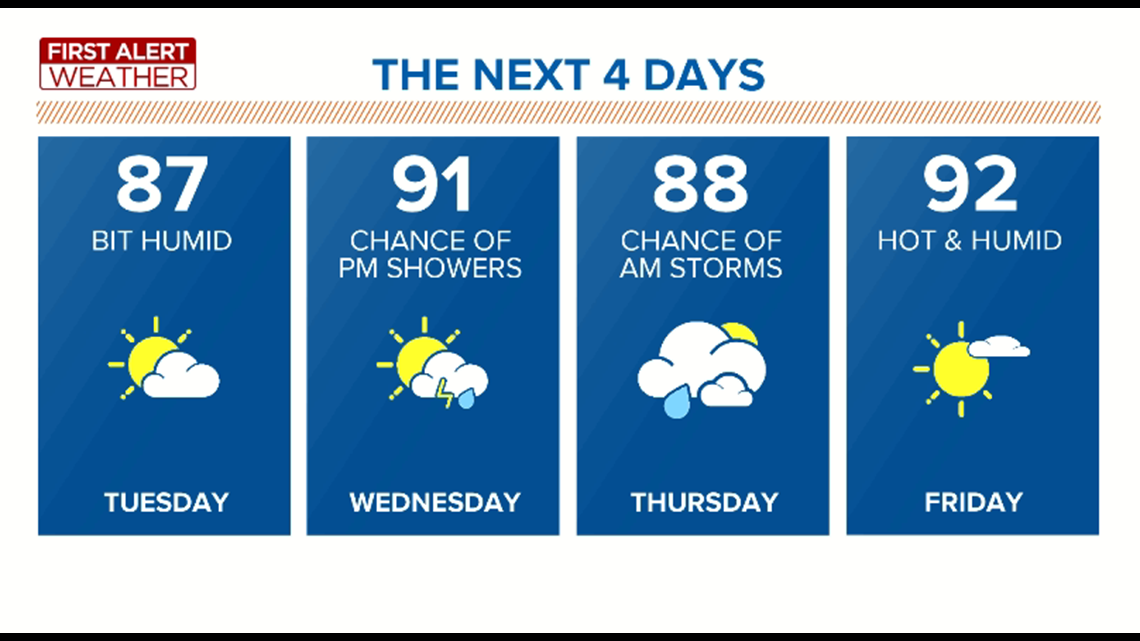 Extreme heat is likely to build in late in the week, targeting Saturday and Sunday. Highs near 100 degrees will be possible with humid conditions.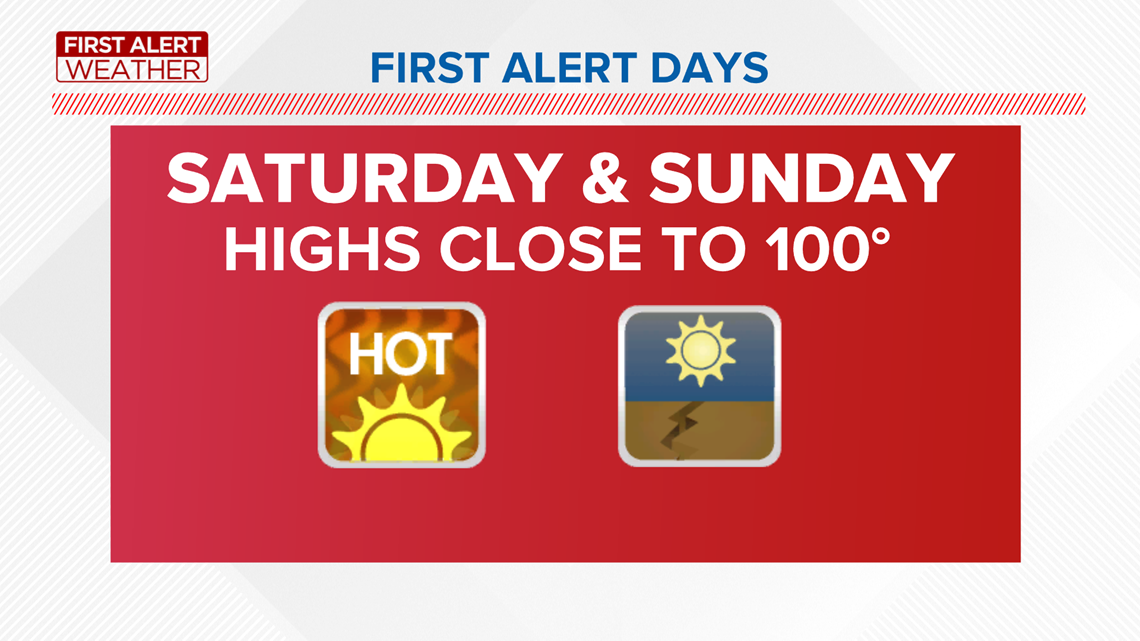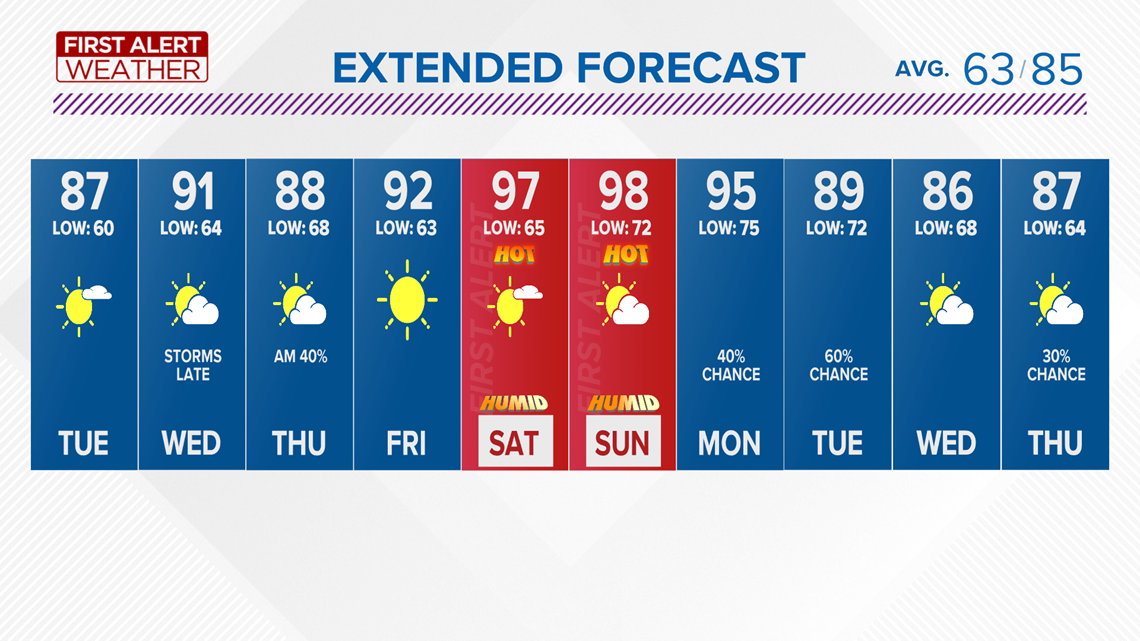 Looking Ahead
Another heat wave is going to hit later this week. The July 2020 heat has the growing potential to be historic. Another major and possibly more extreme heat wave looks to be developing next week. This will start July 15 and could bring several days near 100 degrees through at least July 17. Our last 100-degree day in Toledo was eight years ago on July 17, 2012. We may hit 100 degrees twice by the end of next week.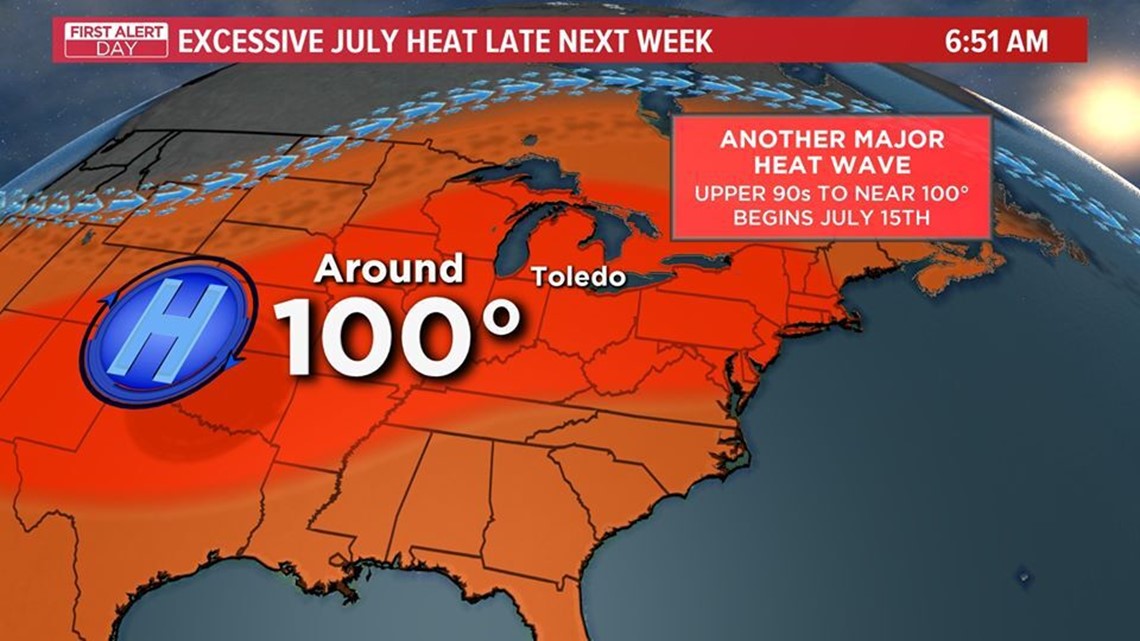 Stay cool during the heat wave
With temperatures in the upper-90s and dew points approaching 70 degrees, this heatwave will pose health risks to the elderly and those with outdoor jobs.
Take frequent indoor breaks, increase water and decrease caffeine intake, wear light-colored and loose-fitting clothing, and be sure to check in on your elderly neighbors.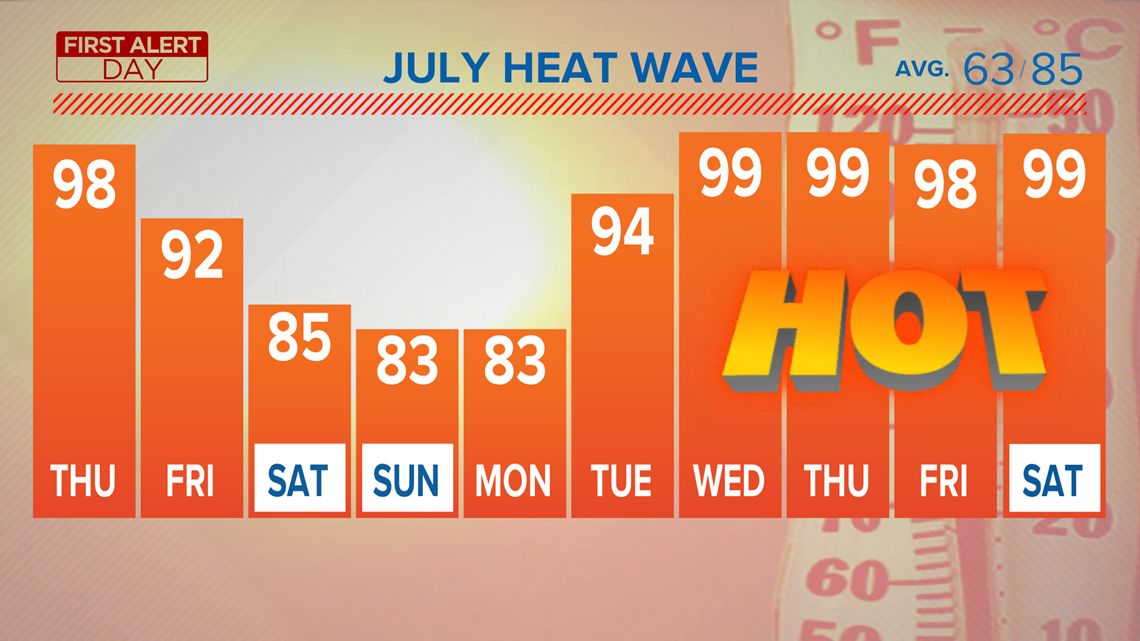 Another important reminder as temperatures heat up: if it's hot outside, it's even hotter inside your car. Watch out especially for children, pets and the elderly during this time!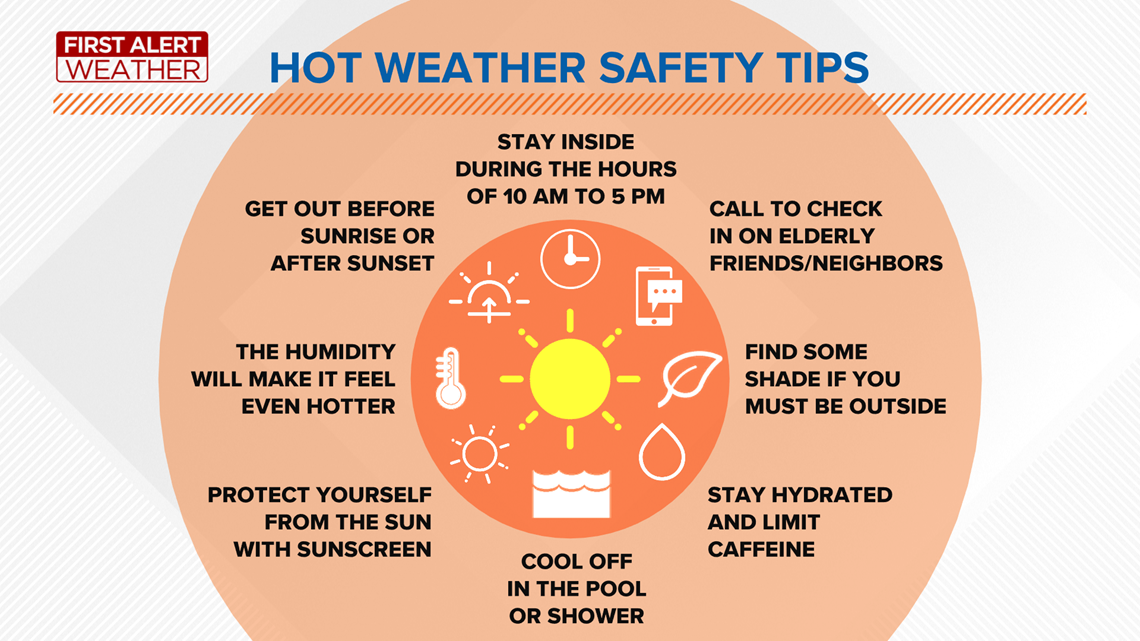 Here's how much water you'll need to drink to stay hydrated in this heat.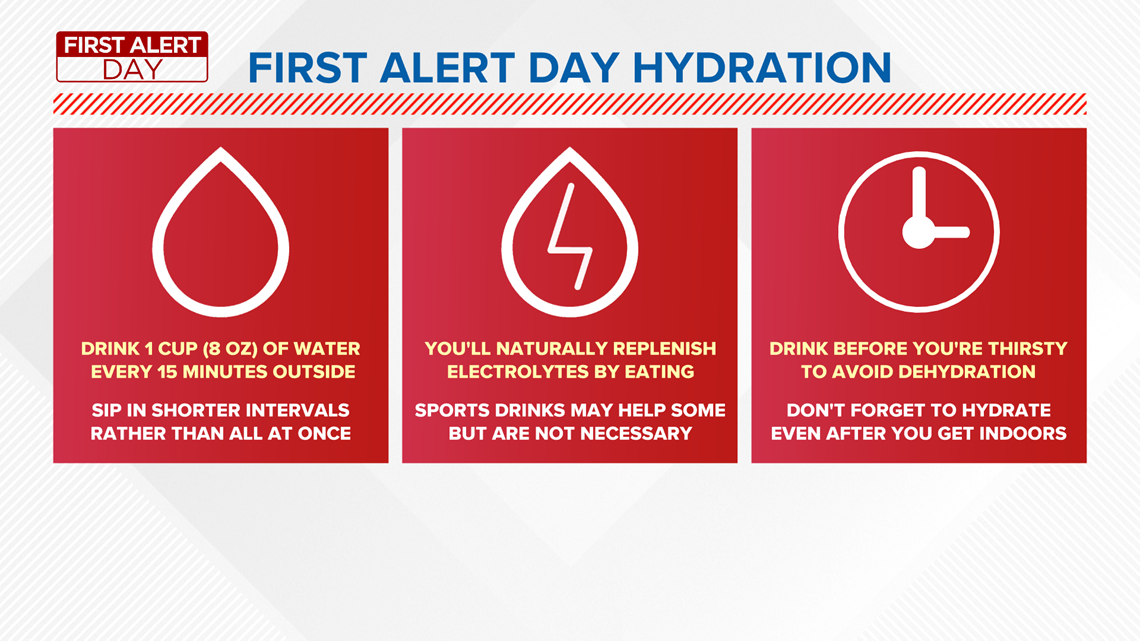 MORE ON WTOL