TOLEDO, Ohio —
Monday Evening First Alert Forecast:
- Sunny skies and low humidity
- Warmer and muggier by Friday
- Dry and sunny until the weekend

If you enjoyed the cooler feel and low humidity, you'll love the looks of this First Alert forecast! Thanks to a strong cold front that swept through on Sunday, unseasonably cool conditions will stick around through midweek.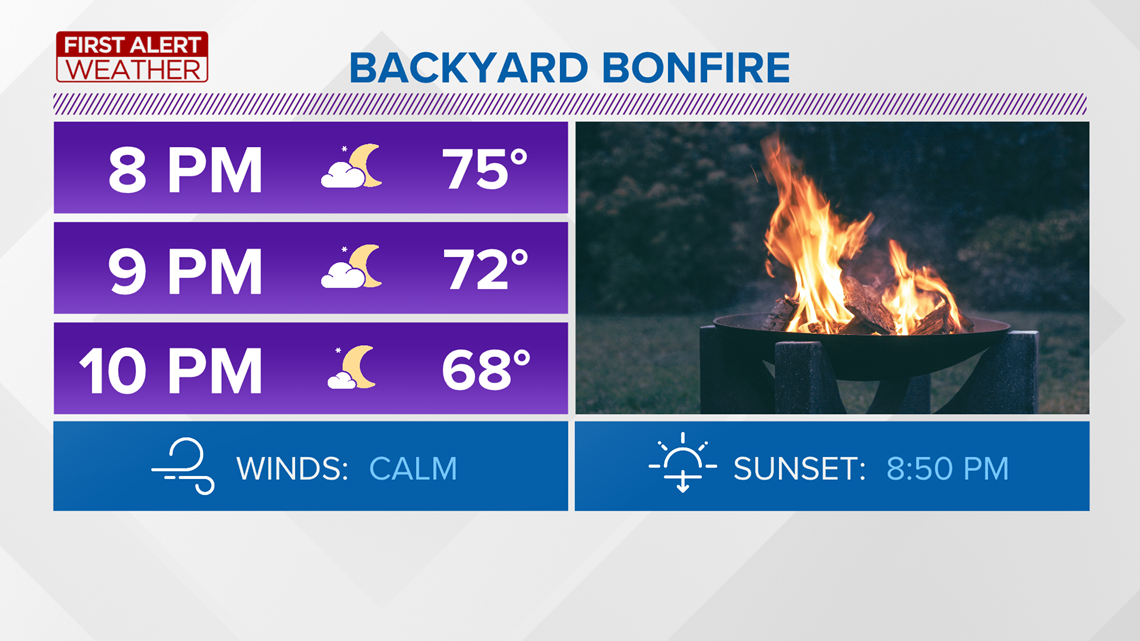 Temperatures tonight will dip down to the upper-50s, and you might need a light jacket tomorrow morning!
Tuesday afternoon will look and feel almost identical to today. You'll see plenty of sunshine and feel temperatures right around 80°. Low humidity levels will make outdoor sporting events and exercise feel pleasant and refreshing.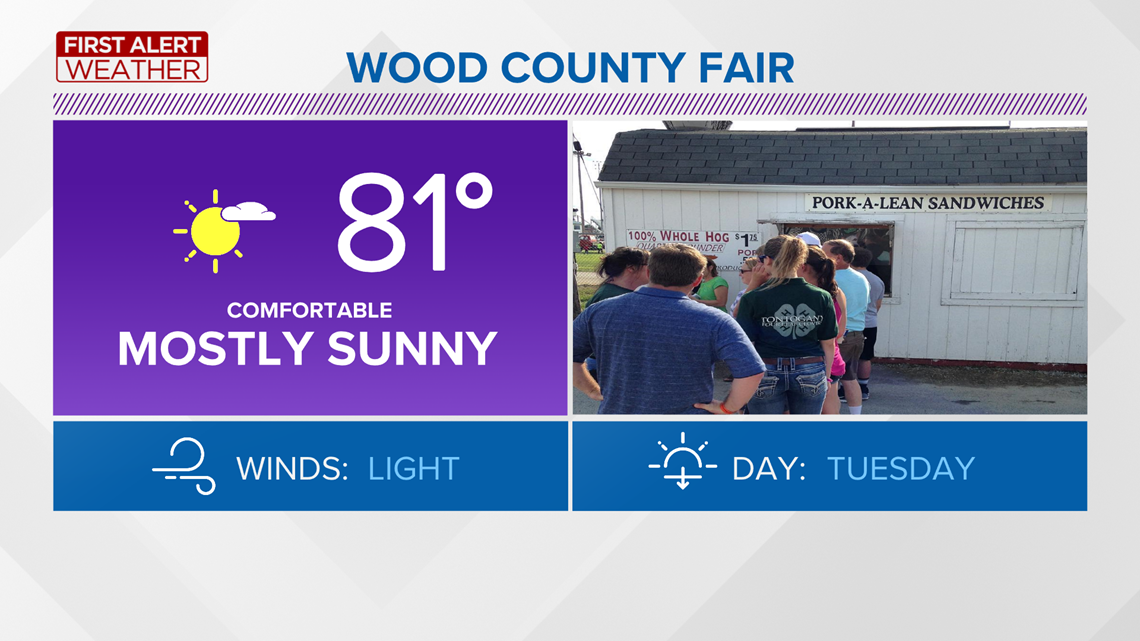 Sunshine and comfortable temperatures will continue through midweek.

Warmer and muggier weather will return by Friday as highs soar to the upper-80s! With the increased humidity will come the chance for a few pop-up showers and thunderstorms next weekend. Most of the weekend looks dry and partly sunny.
The heat and humidity will make for some nice pool weather!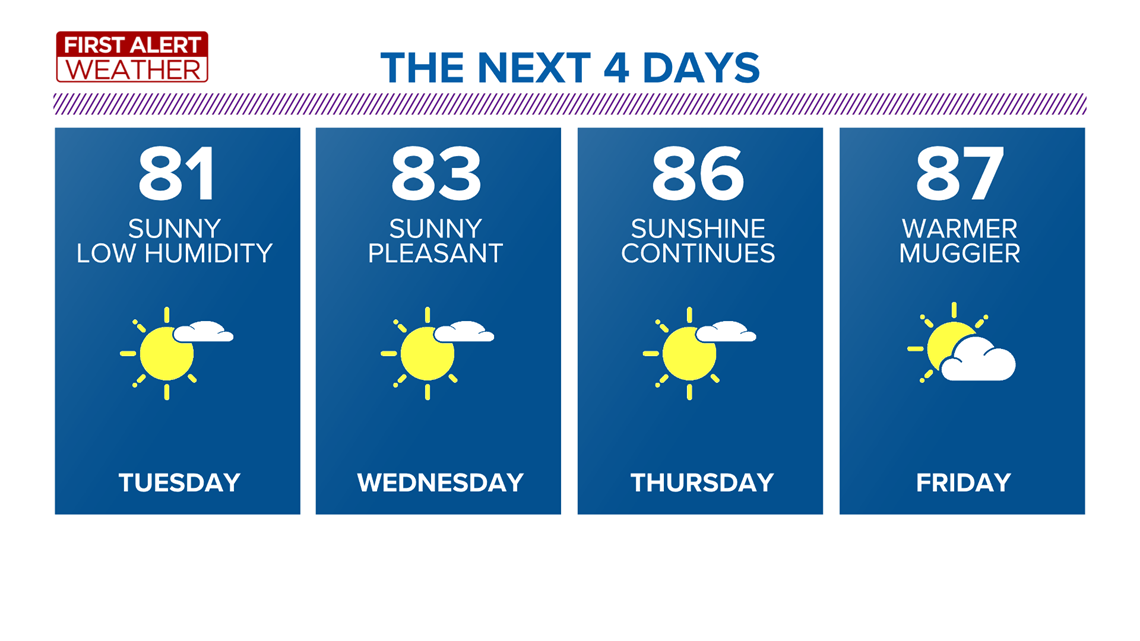 Stay tuned to WTOL 11 for the latest 10-day forecast!
Muggy Meter
It's a gradual rise this week from crisp to muggy!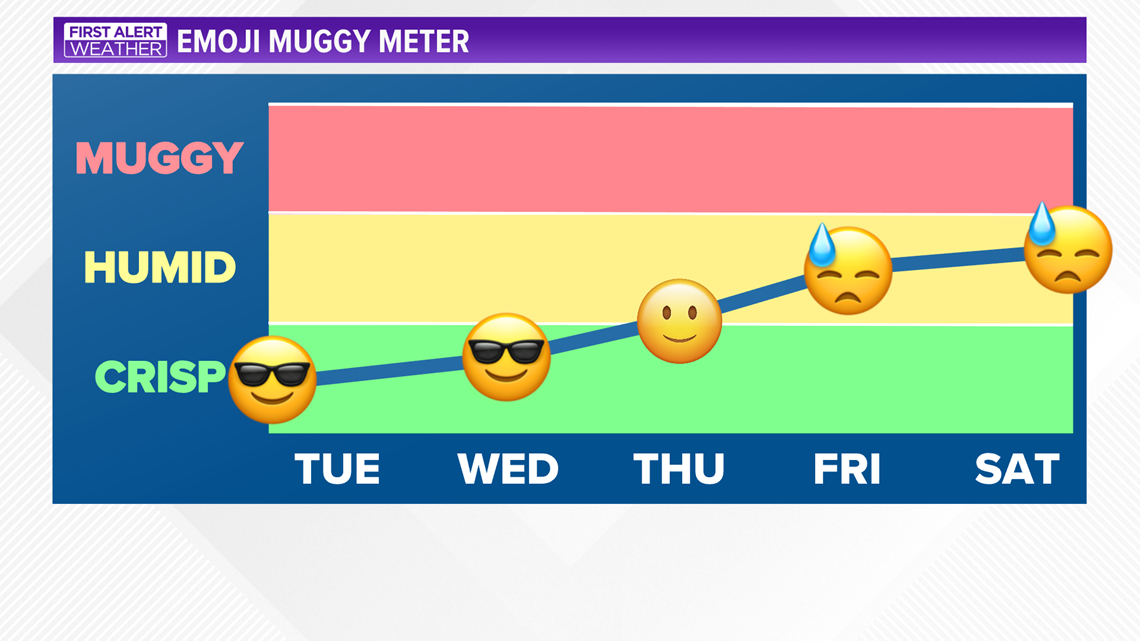 Waterspouts on Lake Erie!
Though more common in early fall, the combination of warm water temperatures and cool air aloft from a strong cold front spawned numerous waterspouts on Lake Erie.
Matt Shiffler Photography captured this waterspout, which briefly made landfall near Cleveland!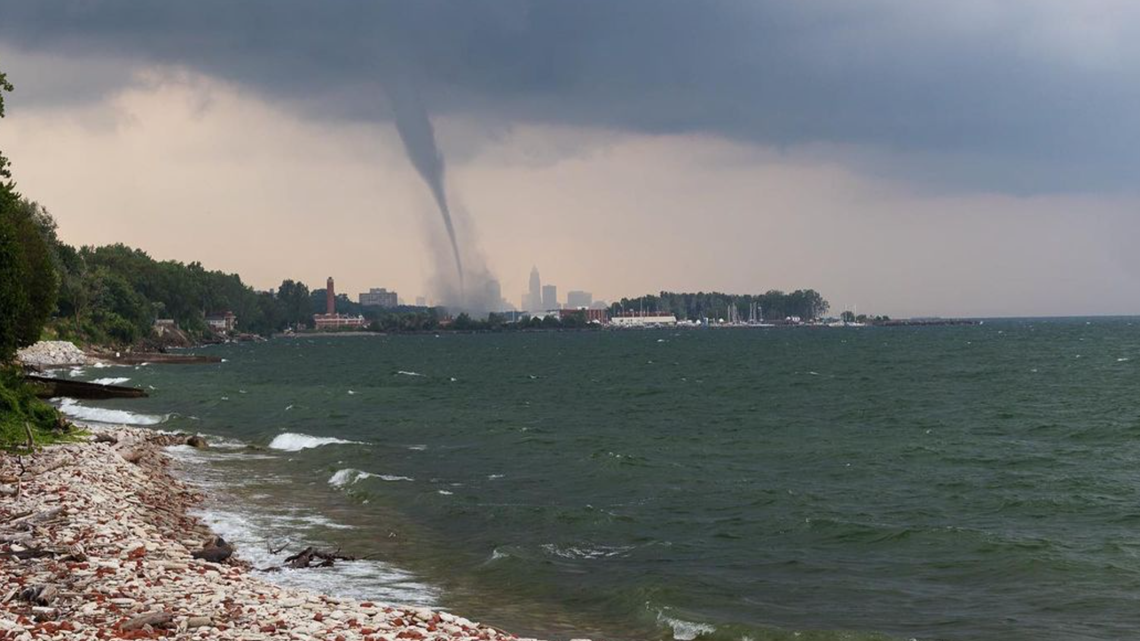 DOWNLOAD THE FIRST ALERT WEATHER APP
Download the WTOL 11 First Alert Weather app for the latest updates right to your phone! Just click this link for exclusive videos and local coverage from our First Alert Weather Team.
If you're on the fence, Chris Vickers explains (with enthusiasm) why you should get our free app, rather than spend money on a copy of Farmers' Almanac!