TOLEDO, Ohio — It will be partly to mostly sunny into the afternoon with a spectacular feeling day on tap. Highs today will be in the middle 70s with very low humidity.
Light east winds will play a part in keeping things cool.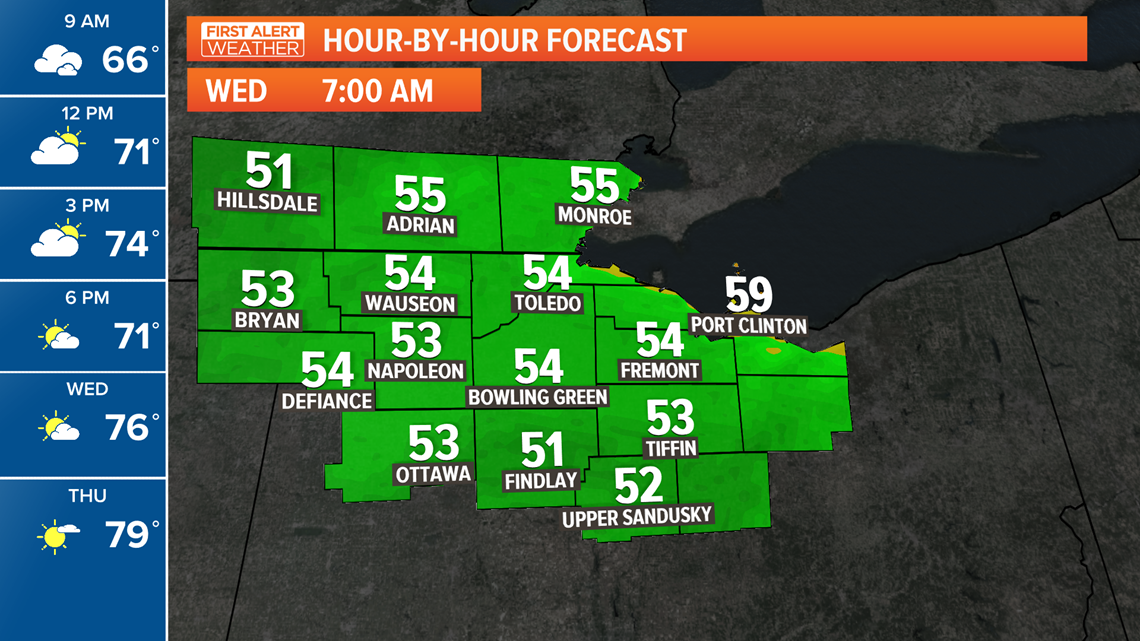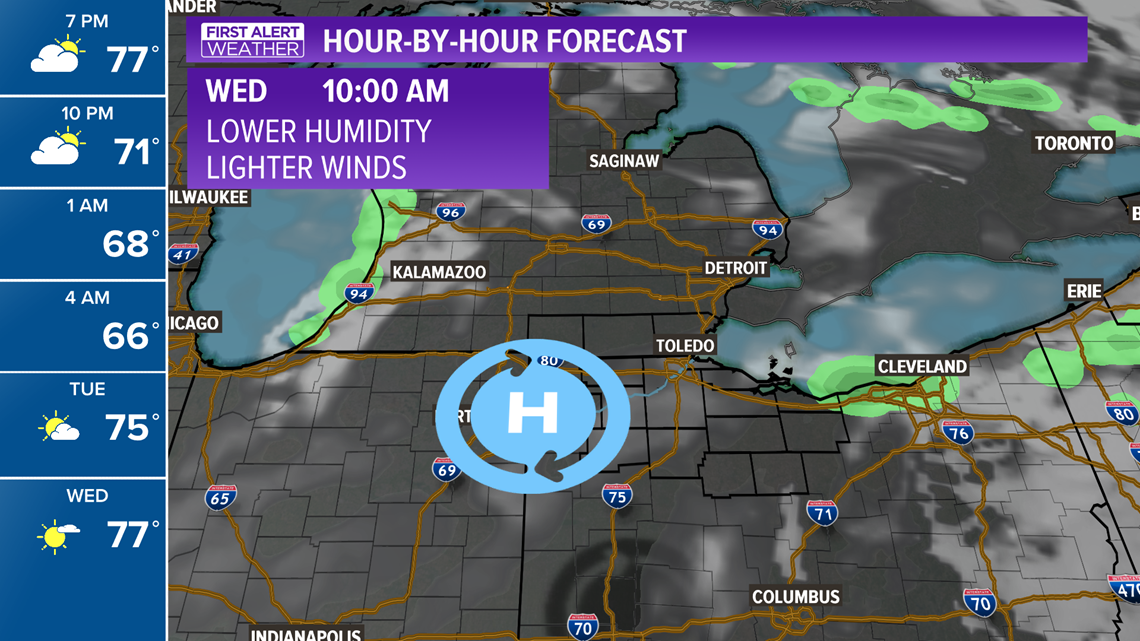 Partly sunny skies into Thursday and Friday with highs in the upper 70s and low 80s.
A cooler and less humid setting will continue into Friday morning.
Plenty of sunshine on the weekend along with shifting winds will bring high temperatures to near 90 by Sunday afternoon.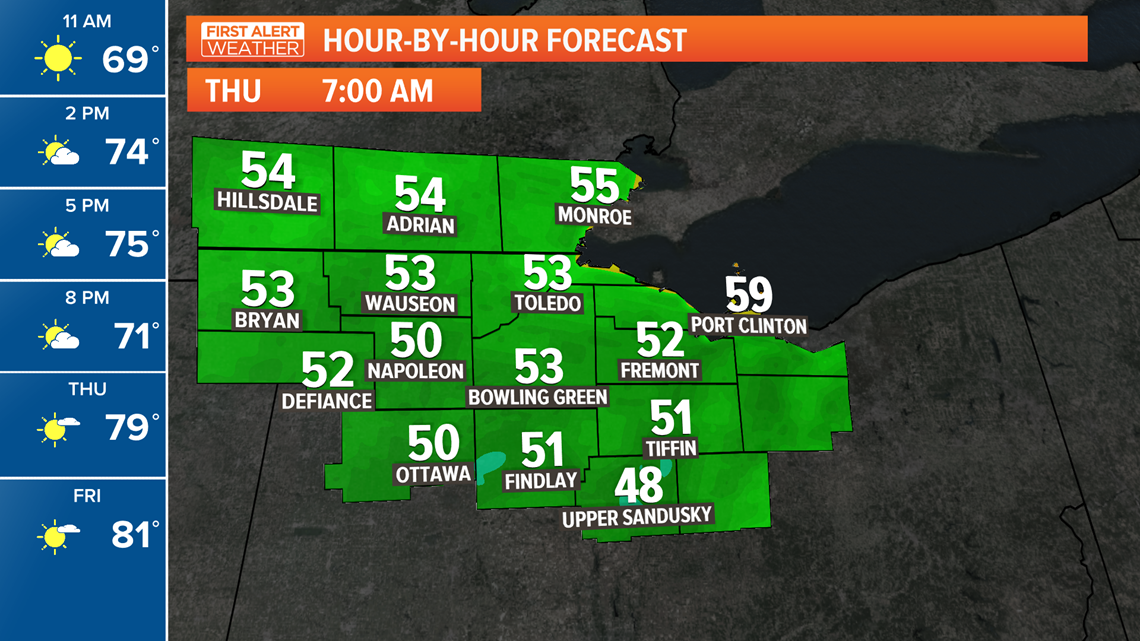 Temperatures will return back into the middle 80s into the weekend with a chance of scattered thunderstorms returning Sunday and into Monday.
The next chance of showers and storms should hold off until Sunday night and Monday.

MORE ON WTOL