TOLEDO, Ohio — A clear and beautiful day for the first day of fall! Tuesday's high will be in the mid-70s with a light breeze out of the southwest.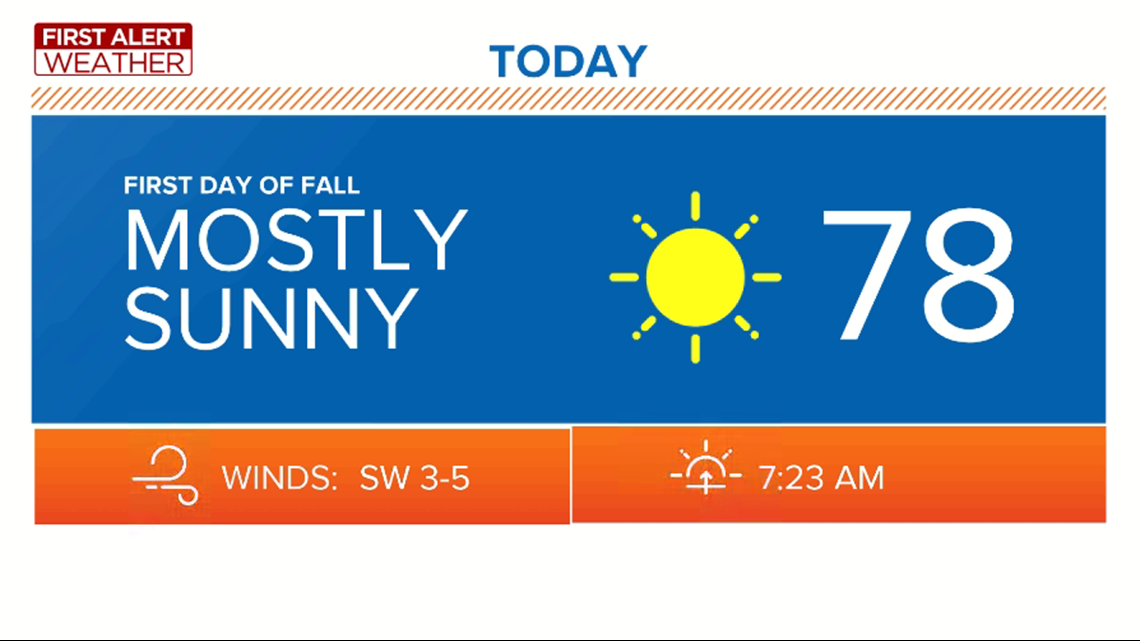 Tonight will be calm as temperatures sink into the low 50s.
By Wednesday, highs will reach the low-80s as a summer-like setting returns! Temperatures will stay into the 80s as we go into the weekend. Saturday will feel like a summer day.
Thursday and Friday will feel similar, with temperatures in the upper-70s to around 80°.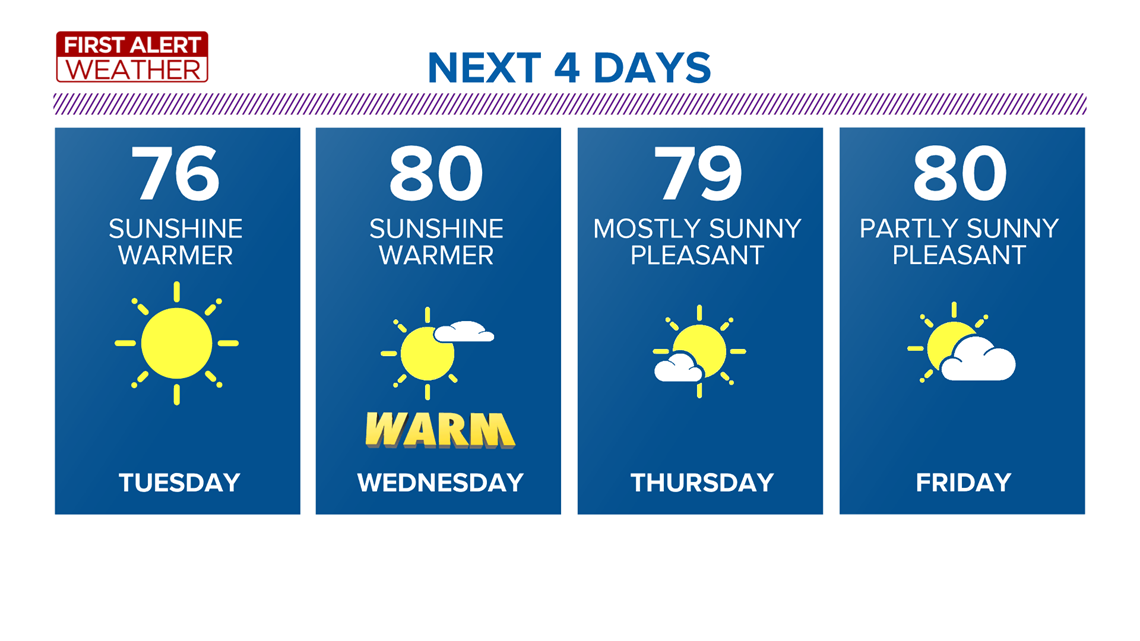 Temperatures stay in the 80s as we go into the weekend. A cold front will move in overnight on Saturday. Storms are possible overnight into most of the day Sunday will bring a chance of rain.
Temperatures will fall into the high 60s for next week, with rain ending on Monday.
The weather will take a much colder turn next week. Freezing temperatures are possible later in the week.
Get Ready For Fall
We're losing daylight! We won't get another 8 p.m. sunset until April 2 of next year.
Some people have noticed leaves falling early this season. This likely due to the hot and dry growing season, which triggered the abscission layer of the leaves to form early and caused them to fall down before fully changing colors. Ideal conditions for a colorful fall are a wetter summer growing season followed by a sunny, dry, cool fall.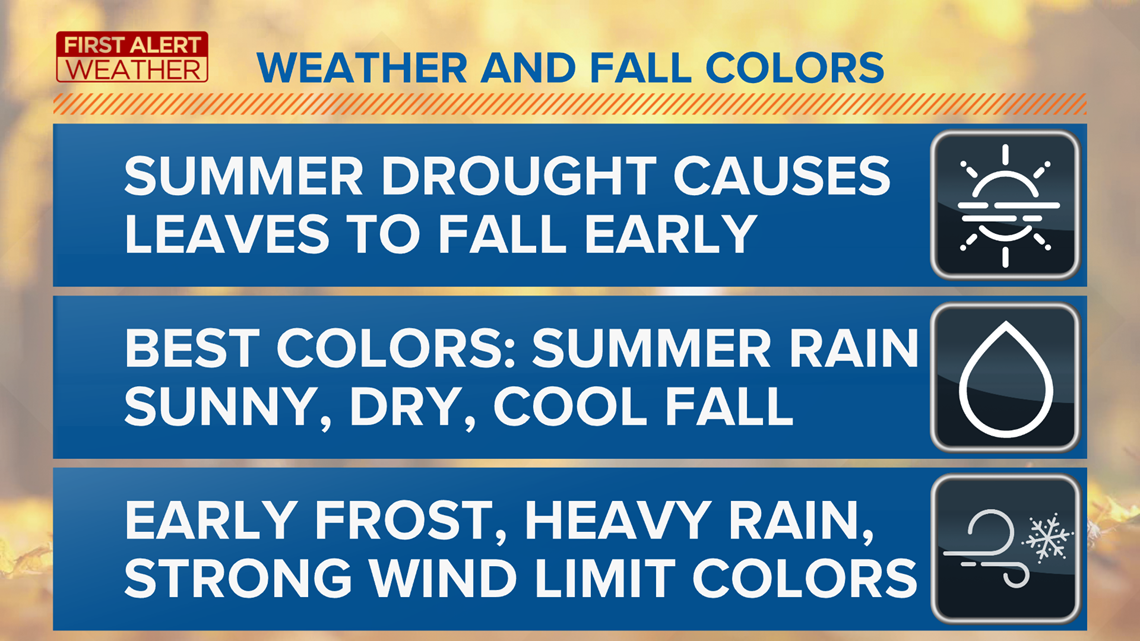 Sizzling Summer of 2020
The Summer of 2020 (June/July/August) will go down as a TIE for the #1 warmest summer on record based on average daytime high temperature.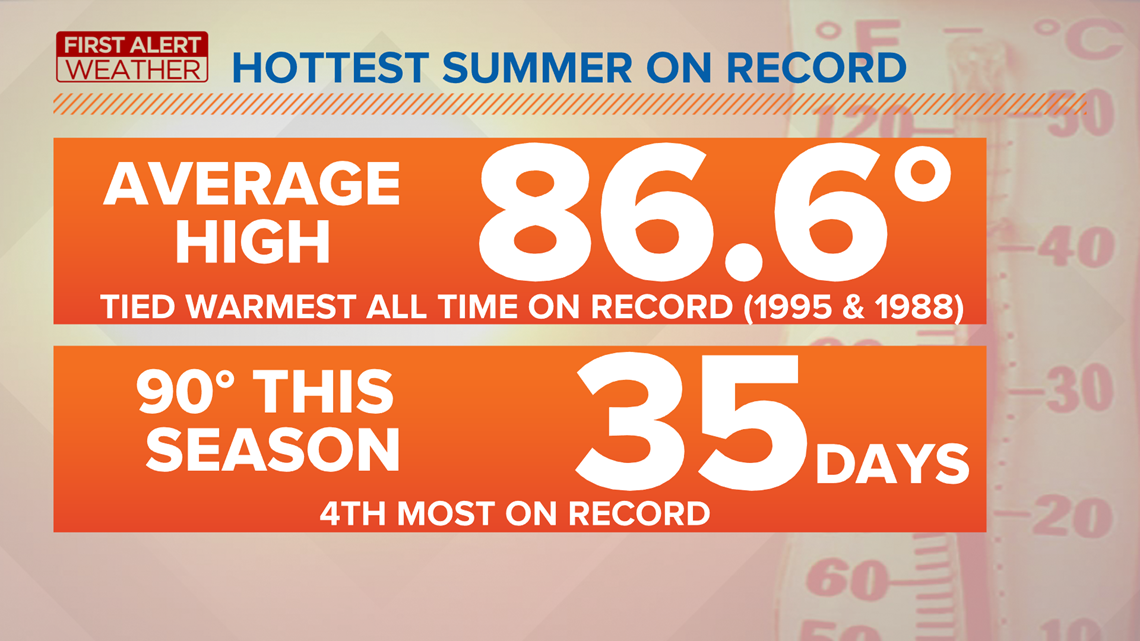 Much of the viewing area remains under moderate drought conditions. Our southernmost countries have been lifted from drought conditions due to recent rainfall.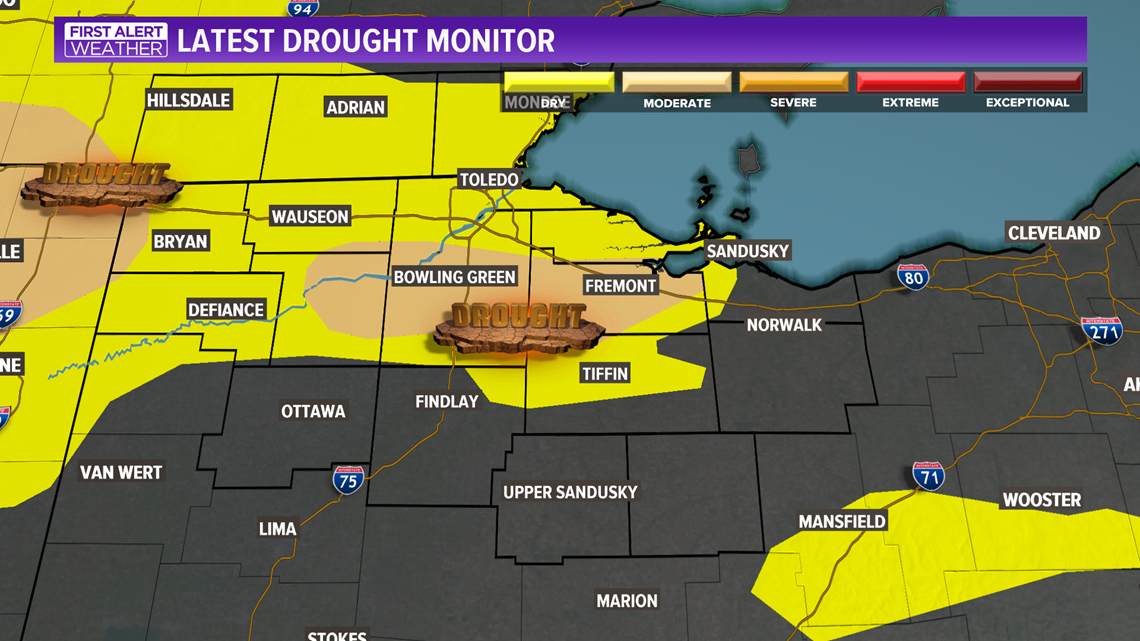 The summer was the 2nd warmest based on average daily (high/low) temperature (75.0°) and currently stands as 4th most 90° days in a season.