TOLEDO, Ohio — Tonight will be mostly clear and colder with lows in the middle 20s.
Temperatures will take a step back on Thursday. It will be mostly sunny and near normal with highs in the middle to upper 30s.
A warm up can be expected this weekend with highs near 50 on Saturday. There's a chance of showers very early before partly sunny weather.
Keep an eye out for localized flooding around your house as the snow melt continues this week.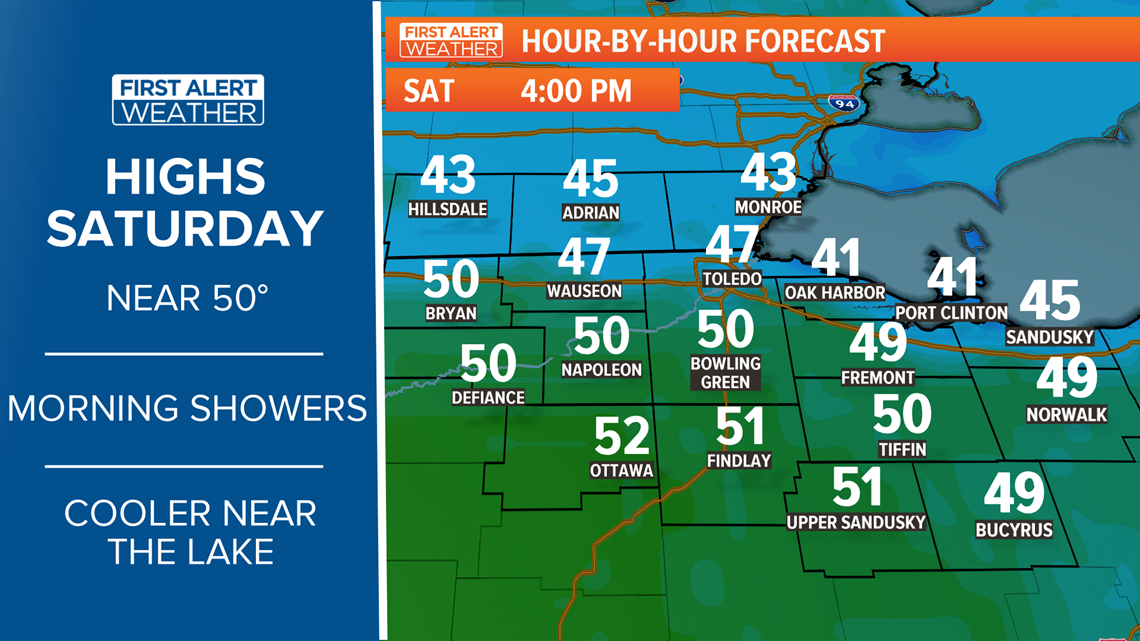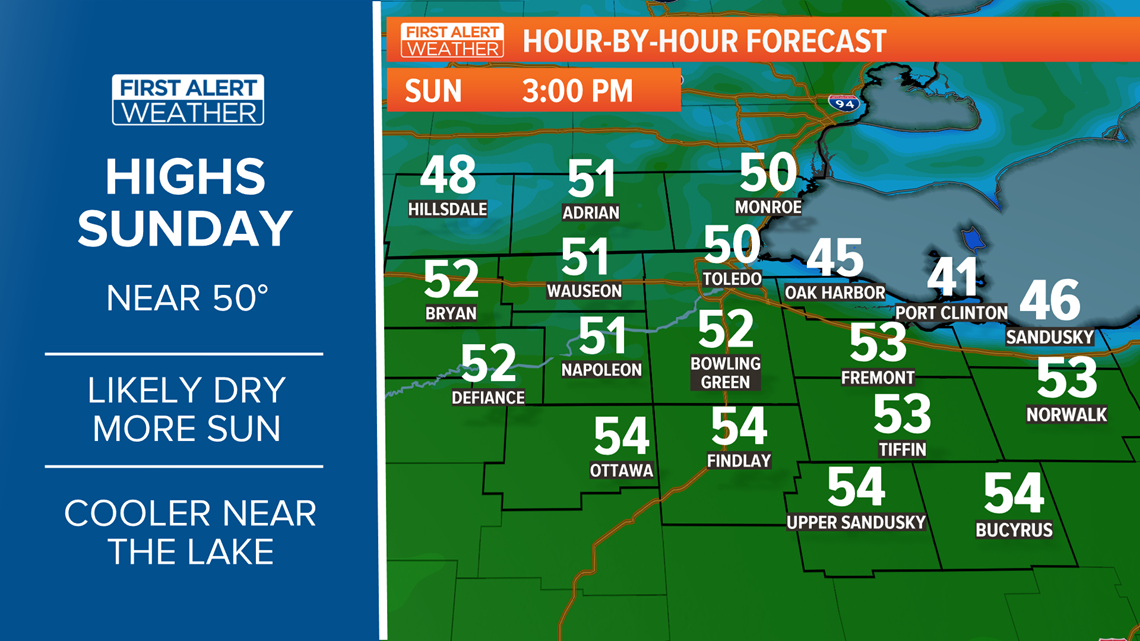 SUNRISE OVER LAKE ERIE
Check out the amazing and brilliant sunrise over Lake Erie Wednesday morning!
LOOKING AHEAD TO MARCH
The outlook into the first week of March is favorable for above-average temperatures. Many days in the 40s are expected with the chance of our first 50-degree day of the season possible.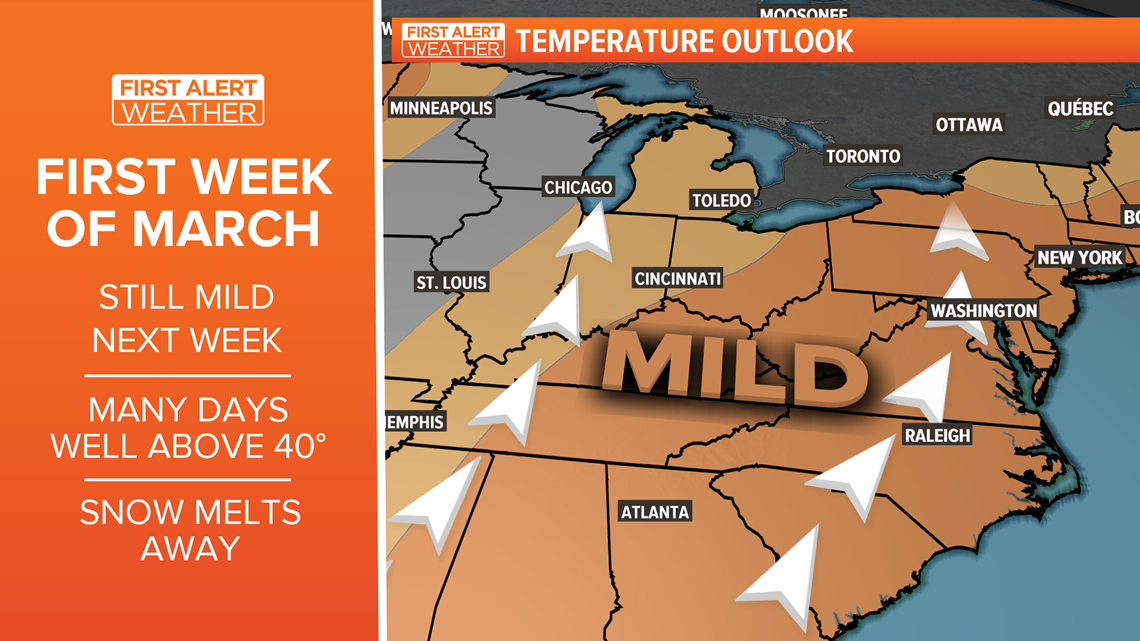 LAKE ERIE ICE
Rapid decrease in Lake Erie ice coverage. It looks certain that 85.6% ice coverage last week will be the seasons high mark. In a matter of days, significant ice fractures and melting have occurred!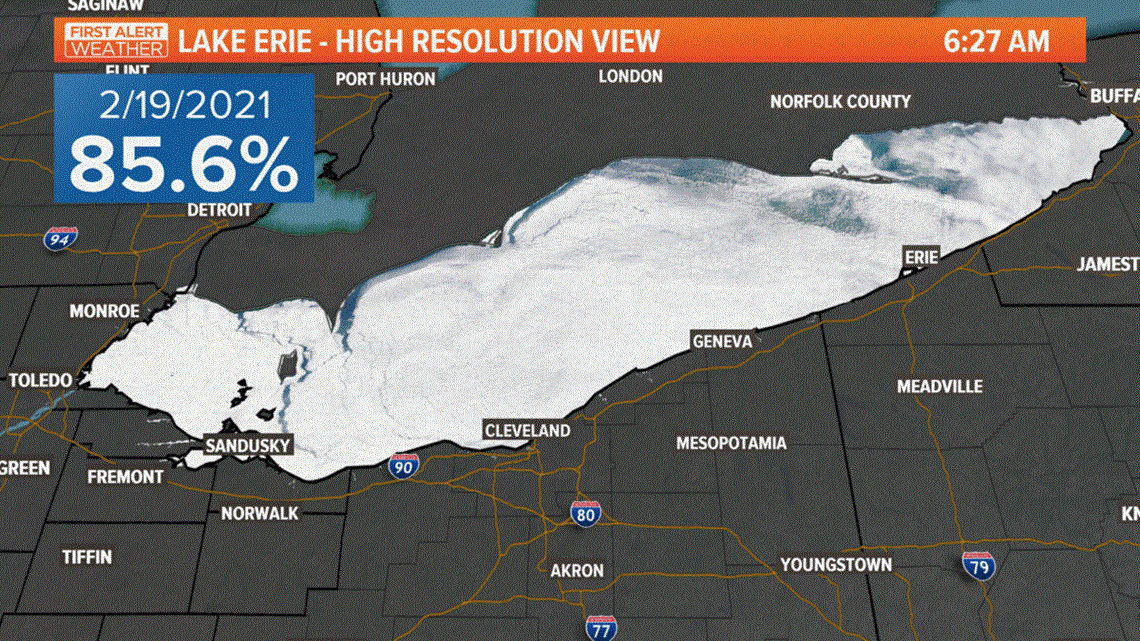 Download the First Alert Weather App for the latest 10-day forecast!
DAY-BY-DAY FIRST ALERT FORECAST
Tonight: mostly clear, colder. Lows middle 20s..
Thursday: mostly sunny, near normal. Highs middle/upper 30s.
Friday: partly sunny. Highs low/middle 40s.
Saturday: chance of showers very early, then partly sunny. Highs near 50.
Sunday: partly sunny. Highs upper 40s.
HISTORIC SNOWFALL
You've shoveled snow more the past three weeks than ever before from January 31st through February 21st. Only 22 days -- 27.2" of Snow. The previous 75 days (Since 1st snow November 17th thru January 30th) had only 7.7" of snow total!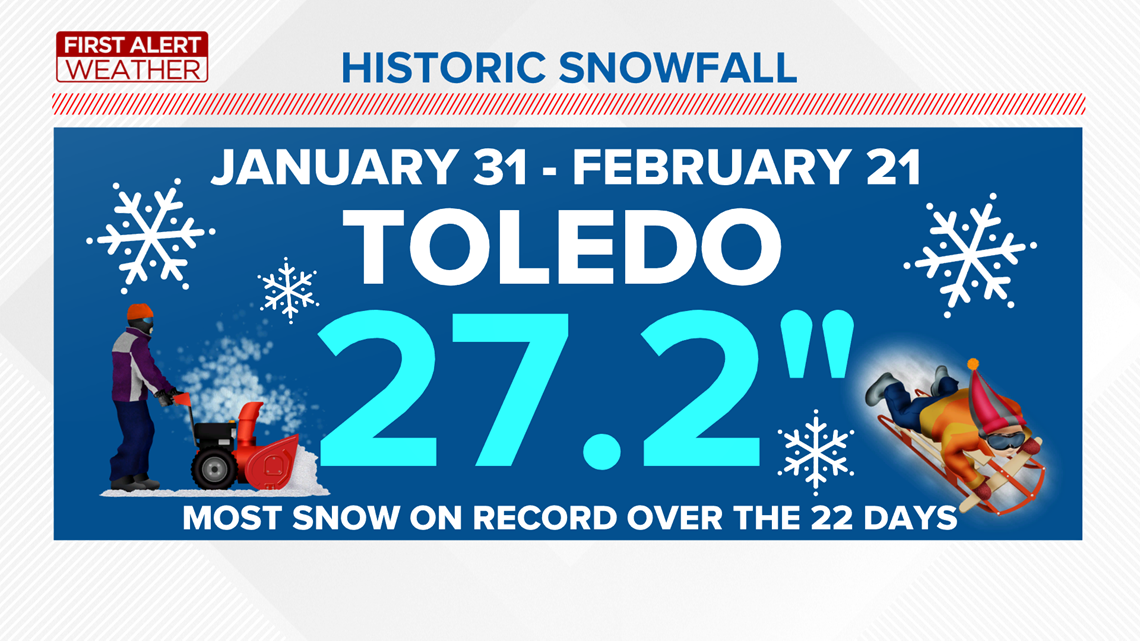 RELATED VIDEO:
WINTER WEATHER OUTLOOK
A forecast for an entire winter season can be complex and challenging. It's similar to baking a cake; if you forget the butter or sugar, the cake will be a bust.
Similar to weather, you may have many of the ingredients that give clues to how this season may turn out. But if they don't all come together just right, the outcome may be quite different.
MORE ON WTOL