TOLEDO, Ohio — It will be sunny and warm today with the high still in the summer-time range, landing close to 80 by mid-afternoon.
Breezy winds out of the southwest up to 15 miles per hour. Tonight, there is a slight chance of showers after midnight.
Warm evening with the low settling around 60.

A cold front will sweep in from the northwest Sunday night, bringing scattered showers, mainly after 8 p.m.
Rain will become more widespread Sunday night into Monday morning.
Behind that front, much cooler and less humid weather conditions will arrive.

Temperatures on Monday will only reach the upper 60s to around 70 degrees.
The work week will start off damp and breezy, with showers persisting through midweek.
Wind gusts up to 25 mph are possible Tuesday through Thursday.

A crisp fall feel will arrive Thursday and Friday, with sunshine returning and high temperatures only reaching the upper-50s.
Overnight lows could dip down into the low to mid-30s, leading to our first freeze of the season! Next weekend looks seasonably cool with temperatures in the low-60s.
Fall has arrived
With forecasted highs in the 80s on Wednesday, this is a sharp contrast to next week's temperatures in the 50s. With highs in the 50s and lows in the 30s, the end of September and start of October will really feel like fall.



We're losing daylight! We won't get another 8 p.m. sunset until April 2 of next year.
Some people have noticed leaves falling early this season. This likely due to the hot and dry growing season, which triggered the abscission layer of the leaves to form early and caused them to fall down before fully changing colors. Ideal conditions for a colorful fall are a wetter summer growing season followed by a sunny, dry, cool fall.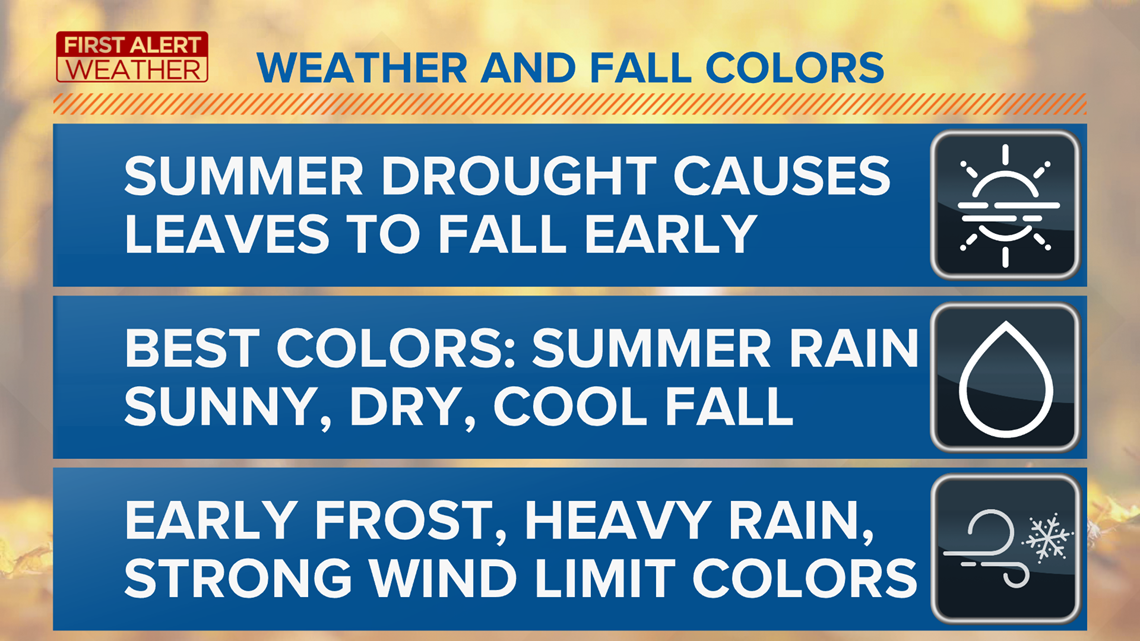 Sizzling Summer of 2020
The Summer of 2020 (June/July/August) will go down as a TIE for the #1 warmest summer on record based on average daytime high temperature.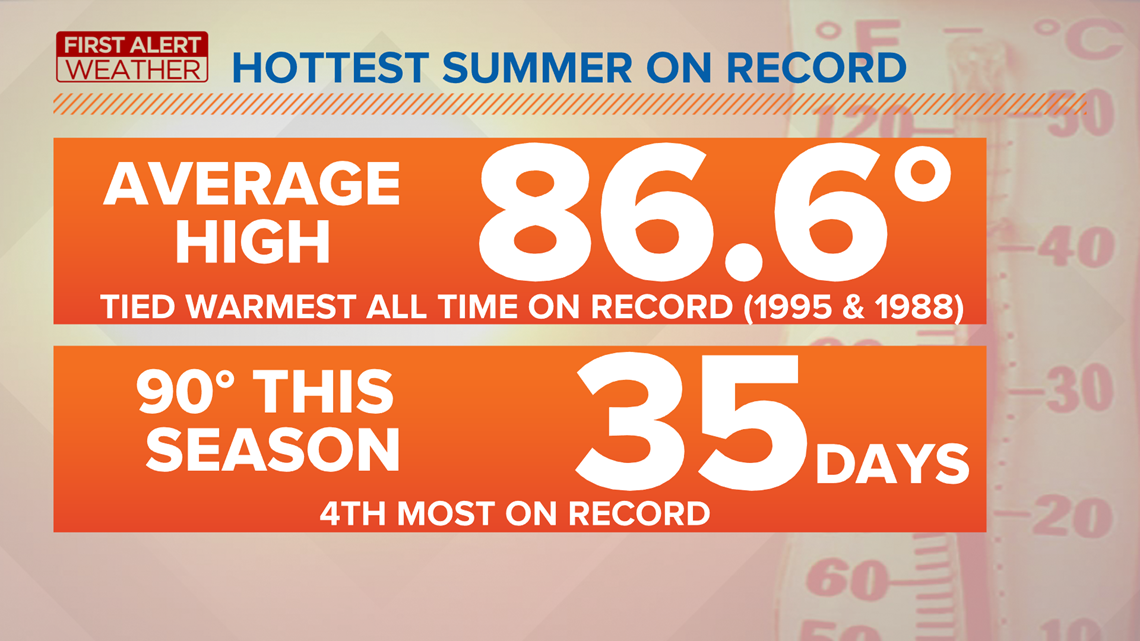 Much of the viewing area remains under moderate drought conditions. Our southernmost countries have been lifted from drought conditions due to recent rainfall.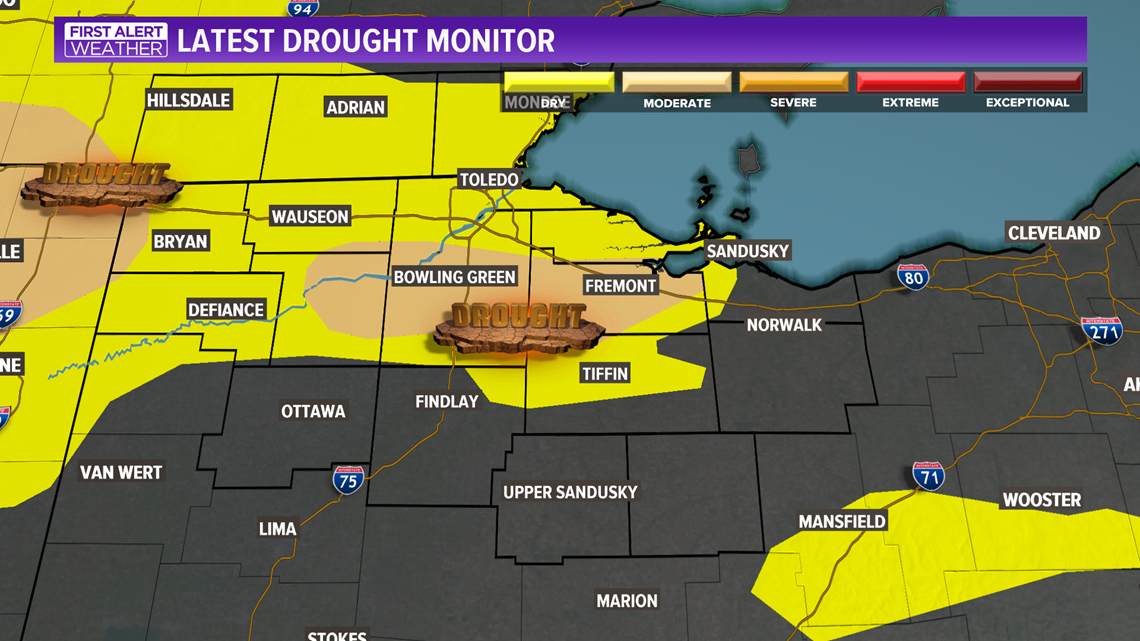 The summer was the 2nd warmest based on average daily (high/low) temperature (75.0°) and currently stands as 4th most 90° days in a season.