TOLEDO, Ohio —
Weather highlights:
- Brighter weather mid-week;
- Near-normal weekend weather;
Forecast: It will be cold and breezy tonight. Clouds will gradually clear out with lows in the 20s. We could get a re-freeze once the cold comes. Icy spots will continue into tomorrow morning. Some slippery travel expected.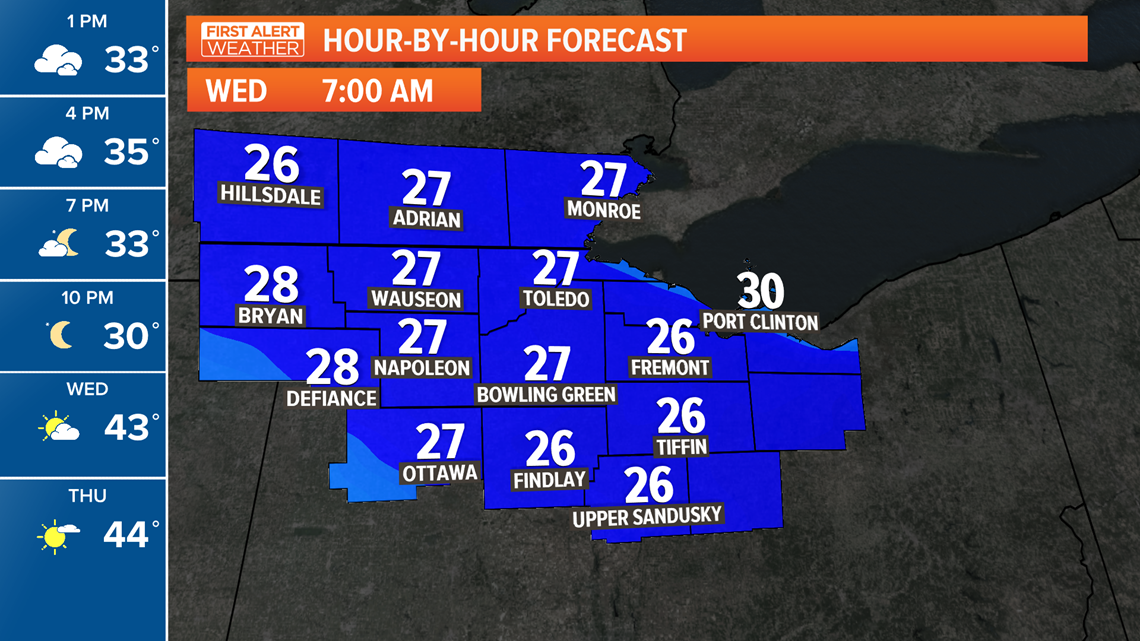 Brighter weather can be expected Wednesday and Thursday. Highs in the 40s will melt away snow cover. Late week and the weekend will bring more clouds, though only a slight chance of any precipitation.
Dry weather with highs in the 40 return the rest of the week.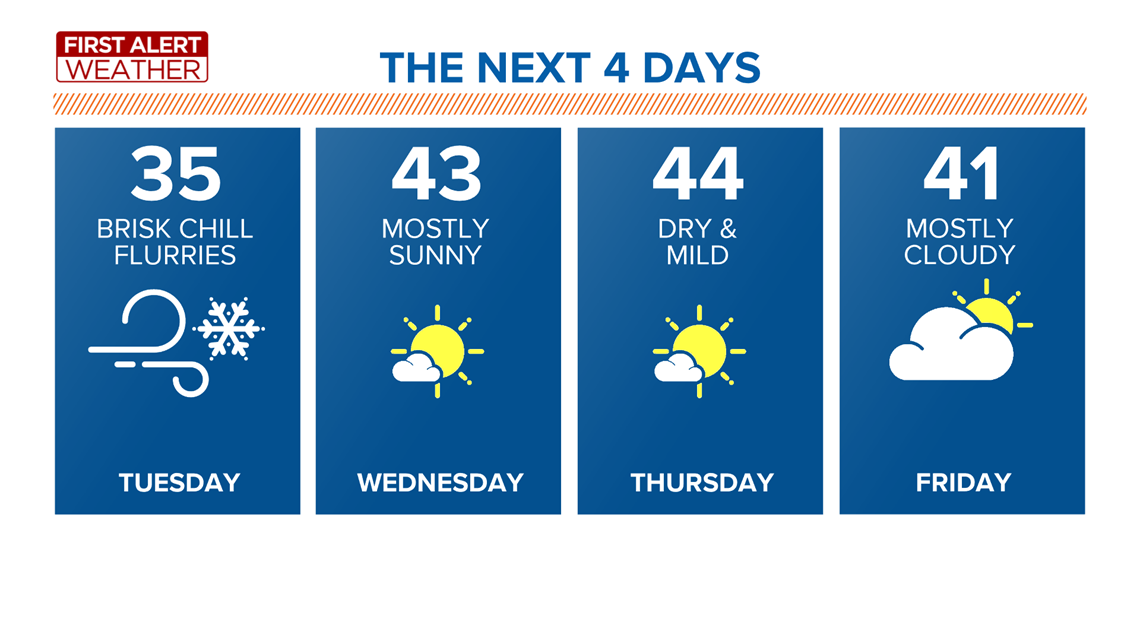 Dry on Saturday with a brief passing shower or snowflake on Sunday.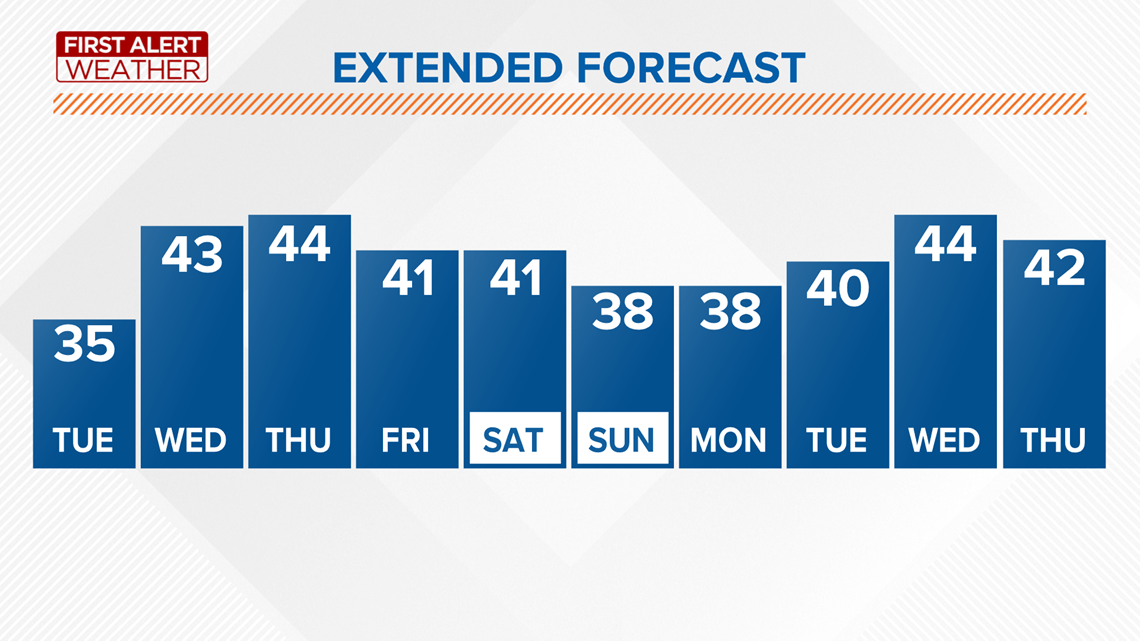 Weather at a glance
Tonight: Cold and breezy. Lows in the 20s.
Wednesday: Mostly sunny, warmer. Highs low 40s.
Thursday: Mostly to partly sunny. Highs low and middle 40s.
An outlook of the upcoming winter season:
Before the sun sets in the year 2020, the begging of winter will be yet another thing to look forward to.
The simple mention of snow stirs a lot of emotion. Some love it, and others, not so much.
A forecast for an entire winter season can be complex and challenging. It's similar to baking a cake. If you forget the butter or sugar, the cake will be a bust.
Similar to weather, you may have many of the ingredients that give clues to how this season may turn out. But if they don't all come together just right, the outcome may be quite different.
MORE ON WTOL