TOLEDO, Ohio —
ALERT DAY MONDAY

- Monday: Light snow, slick roads
- Dry and chilly midweek
- Temperatures rebound next weekend
Another round of snow is on the way today, an Alert Day Monday.
The Monday morning commute will be bitterly cold, and some school delays are likely due to lingering snow on roadways.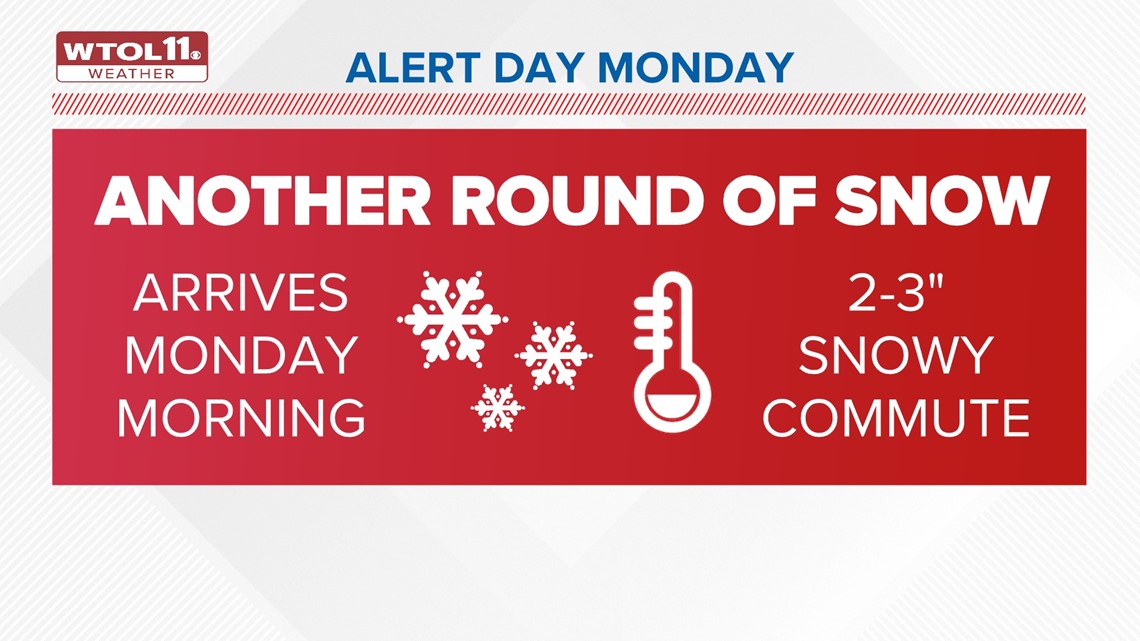 Widespread snow accumulation will eventually tally up to another 2" for many, with isolated 3" totals possible. Snowfall begins during the morning and lasts into the early evening.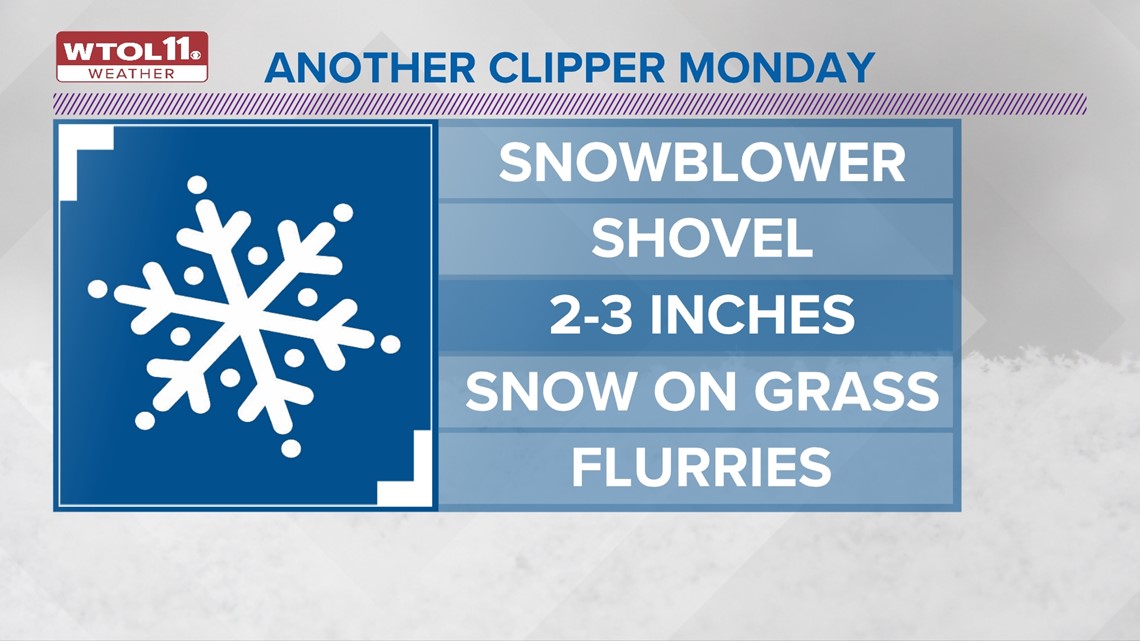 Road conditions tomorrow. Yellow light in the morning (biggest problems in rural areas) and red light at noon and 5 p.m. as more snow falls and accumulates.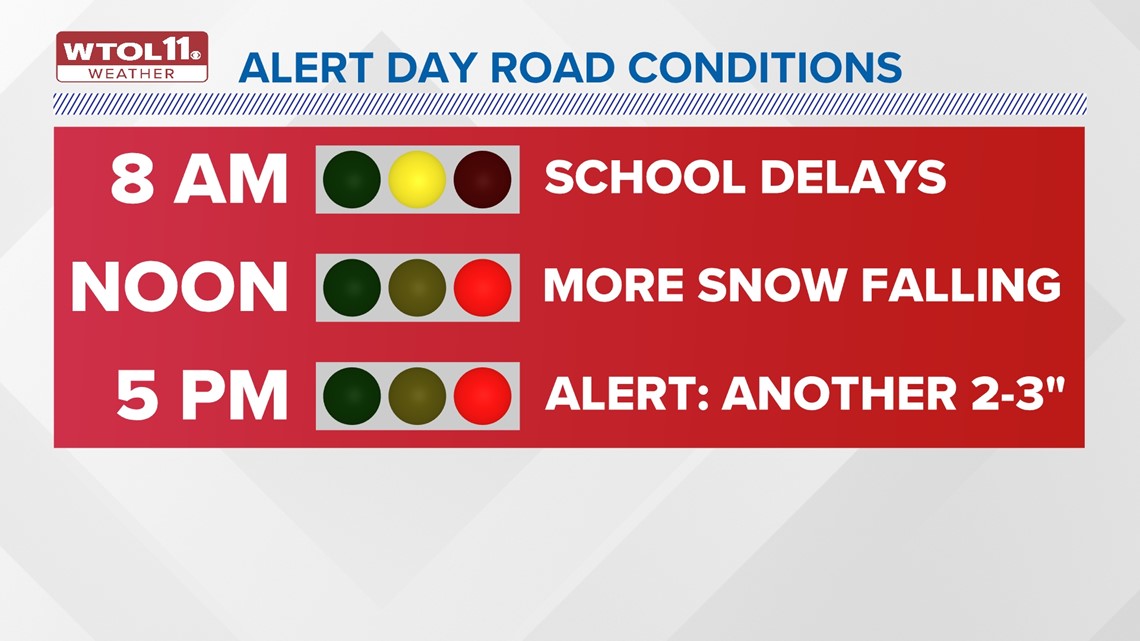 Drive cautiously and be wary of untreated roads, bridges, and overpasses. The Alert Day will continue all day Monday as light snow tapers off.

More light snow showers are possible Tuesday with accumulations more limited but black ice possible with very cold air.
Frigid weather will continue midweek high highs in the teens to 20s.
More sunshine returns mid-week but cold air is locked into place with highs Wednesday only in the mid teens.
Overall a more active weather pattern continues through our 10-day forecast with a potentially larger storm looming early the first few days of February.
Winter weather outlook: What influences a winter season?
Few things get more attention than the chill of another winter season ahead. Sure, the snow no doubt will be falling, to the glee of some and the despair of others. The mounds of snow and piles will grow, but recently, only a few Winters have been memorable.
The question is, how will this winter season measure up!
The WTOL 11 Weather team has been researching months of data. Let's dive into what may shape the winter season ahead with Chief Meteorologist Chris Vickers.
Download the WTOL 11 Weather app for the latest updates right to your phone! Just click this link for exclusive videos and local coverage from our WTOL 11 Weather Team.
If you're on the fence, WTOL 11 Meteorologist John Burchfield explains why it's a good idea to open the WTOL 11 Weather app for your forecasts instead of putting your trust in social media.