TOLEDO, Ohio — It is very likely that the Earth's global temperature reached a new modern-day record high, not just once, but on three consecutive days that broke or tied records. According to the National Oceanic and Atmospheric Administration (NOAA), July 3, 4 and 5 all consecutively broke records as the Earth's hottest day since scientists began recording in 1979.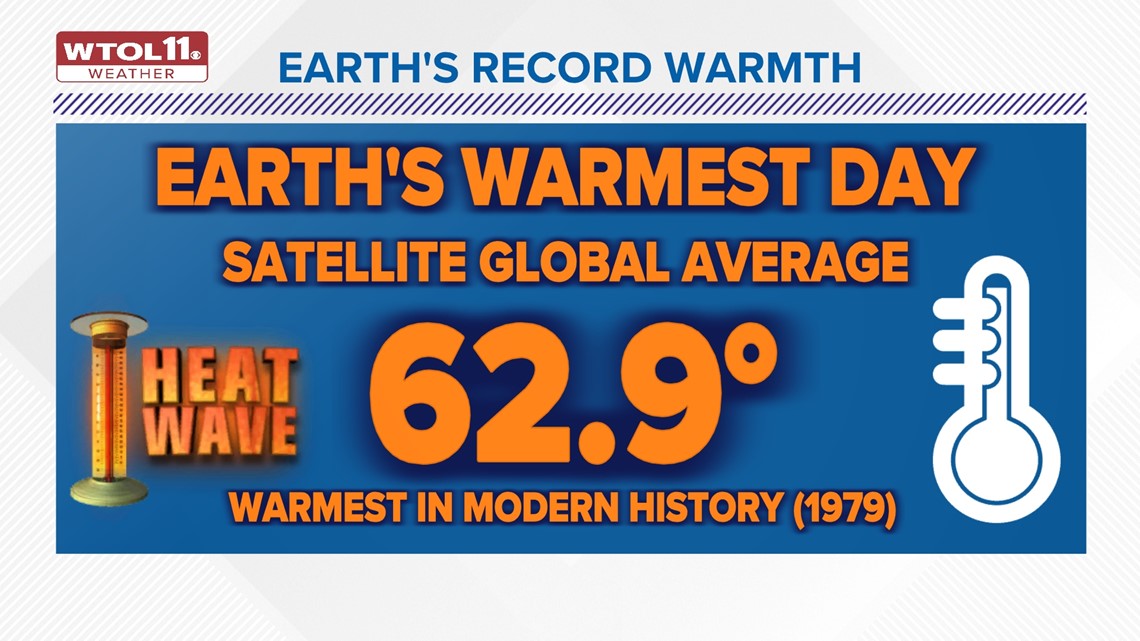 On Tuesday, July 4, scientists recorded a global average of 62.9 degrees. This broke the previous record that had just been set the day prior of 62.6 on July 3. Before that, the highest recorded average temperature in history was 62.5 degrees as measured in August 2016.
What is driving this recent extreme spike in global temperatures? The answer in part is tied to the developing El Niño conditions in the tropical Pacific Ocean.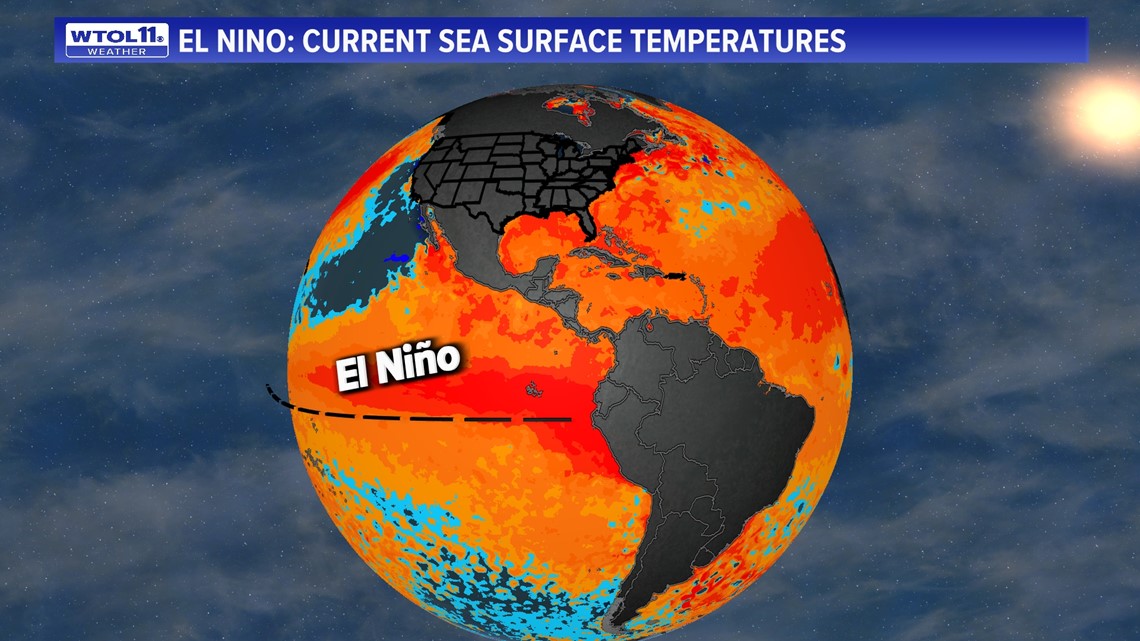 The development of the warmer-than-average equatorial Pacific waters after a 4 year hiatus (La Niña phase) is now releasing enormous amounts of heat stored in the oceans back into the atmosphere.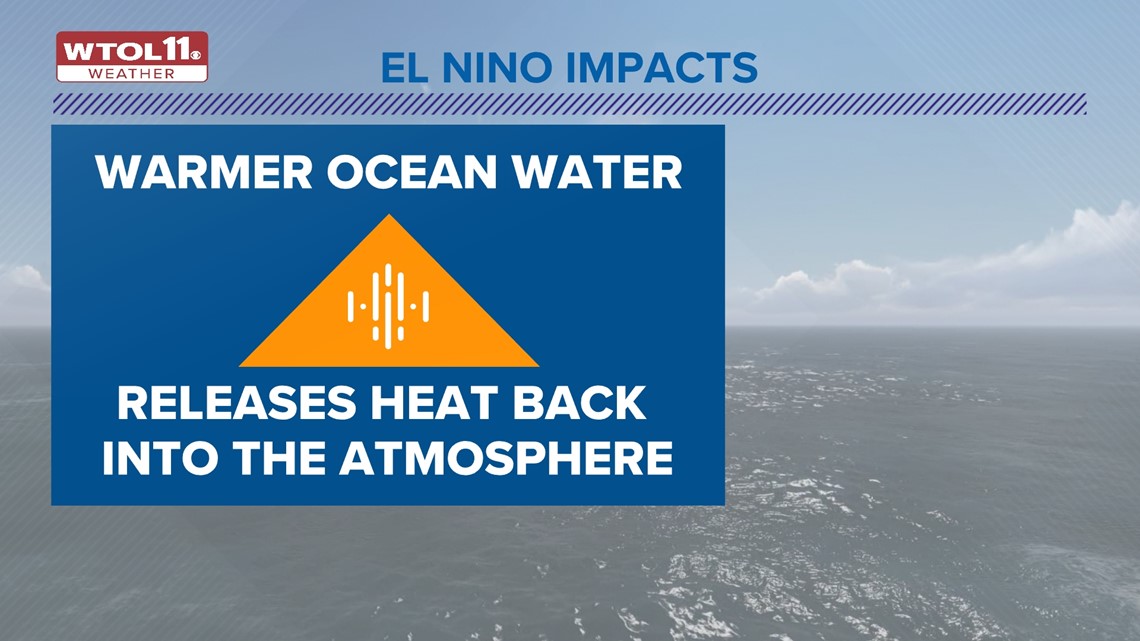 This coupled with extremely warm Atlantic ocean temperatures and record-low Antarctic ice coverage are several severe warning signs of a warming climate.
The final ingredient is a warmer climate due to human-caused emissions of greenhouse gases. Data over the past several decades shows an increase of CO2 of nearly 50% and an increase in methane (another greenhouse gas) concentrations of around 150%.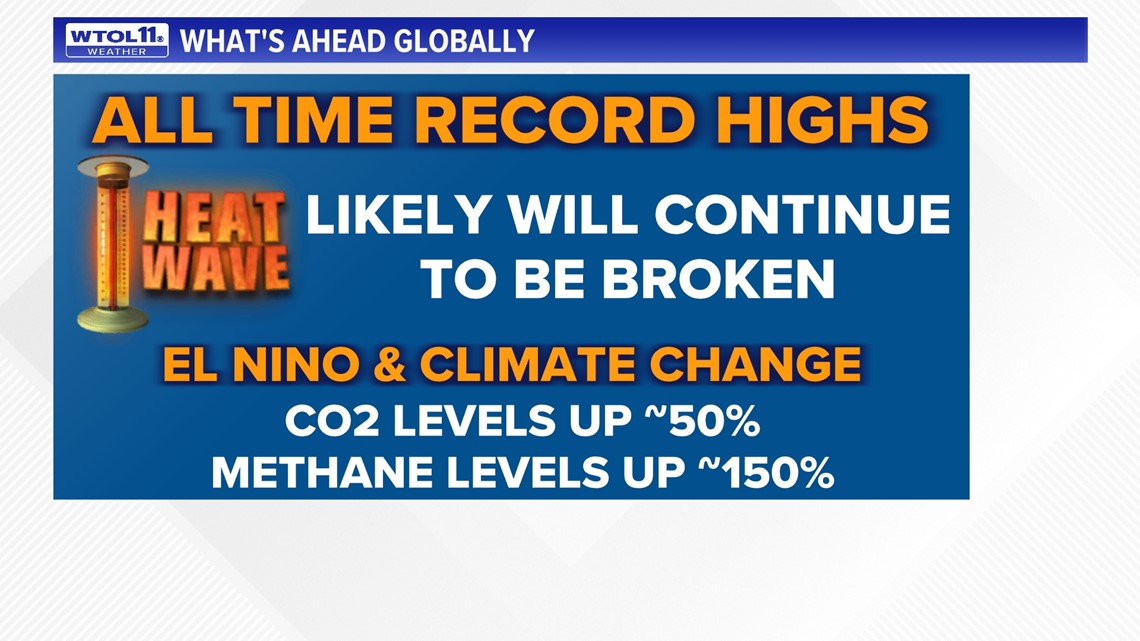 With El Niño just beginning to ramp up and greenhouse gases steadily rising, get ready for more records to perhaps break before the summer season concludes.
How is the Earth's global average obtained? The global average temperature and record registered was calculated by a model that uses data from weather stations, ships, ocean buoys and satellites around the world. This modeling system has been used to estimate daily average temperatures since 1979.
This recent global record comes on the heels of what was globally the warmest June since at least 1940.
Does this global heat wave guarantee that it will be hot here locally? Not necessarily.
In fact, based on new climate normals, the month of June was 2 degrees below average locally in Toledo. We have recorded to date this year five days at 90 degrees or warmer. Last year our season total was 23 days at 90 degrees or warmer which was above the average of 19 day per season.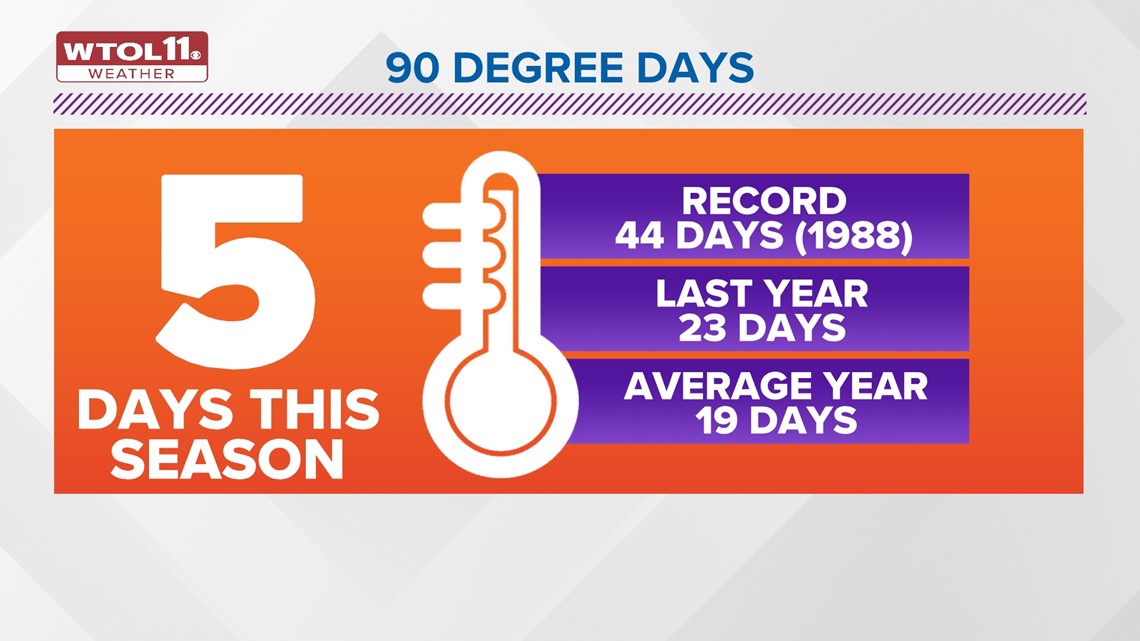 MORE CLIMATE AND WEATHER STORIES FROM WTOL 11