TOLEDO, Ohio — As NASA prepares its return to the moon, Toledo's own science center is ready for curious minds to soak up some knowledge on how engineers get rockets into space.

WTOL 11 sent reporter Trent Croci to Imagination Station Friday morning for two demonstrations directly related to how rockets are powered. The center's senior manager of community engagement and extreme scientist, Jeff Stevenson, led the experiments.

"Imagination Station is always trying to tap into what's happening in the community," he said. "Experiments are a great way to engage our audience in a really memorable experience that will also make them think about it later."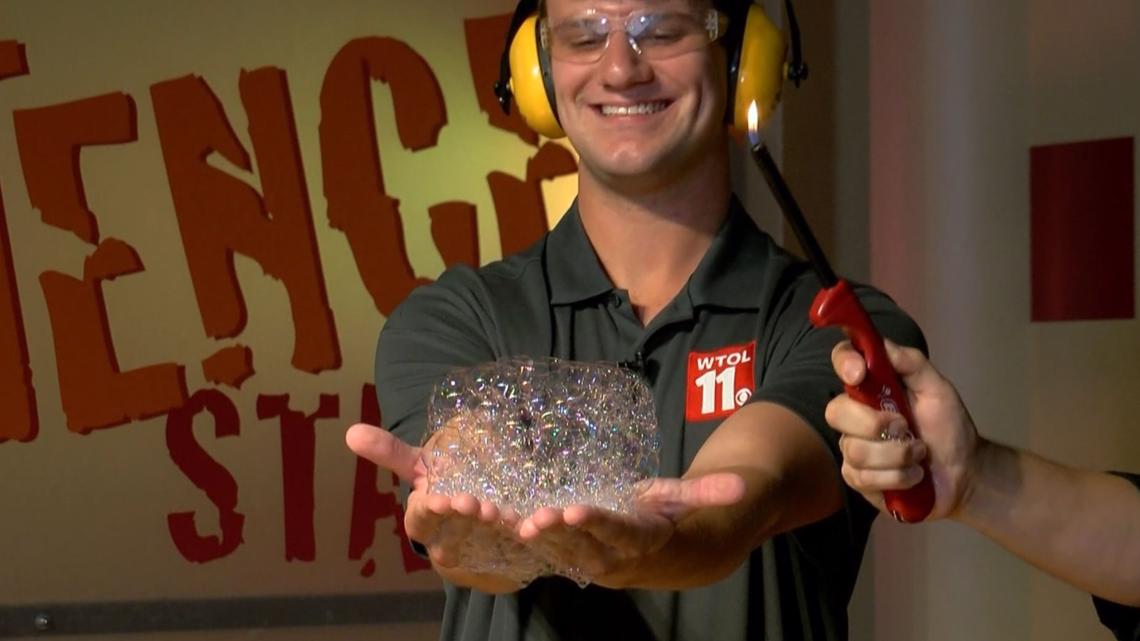 The two demos show how rocket fuel will help to launch Artemis I into the sky.

NASA uses liquid hydrogen in the fuel, and to replicate that at Imagination Station, Stevenson created liquid oxygen by placing pure oxygen in liquid nitrogen to cool it down. He showed that by placing that liquid oxygen on cheese puffs and lighting it, the same reaction occurs that Artemis I will use to launch its rocket.

Stevenson did clarify that NASA has more sophisticated technology than cheese puffs to power its rockets.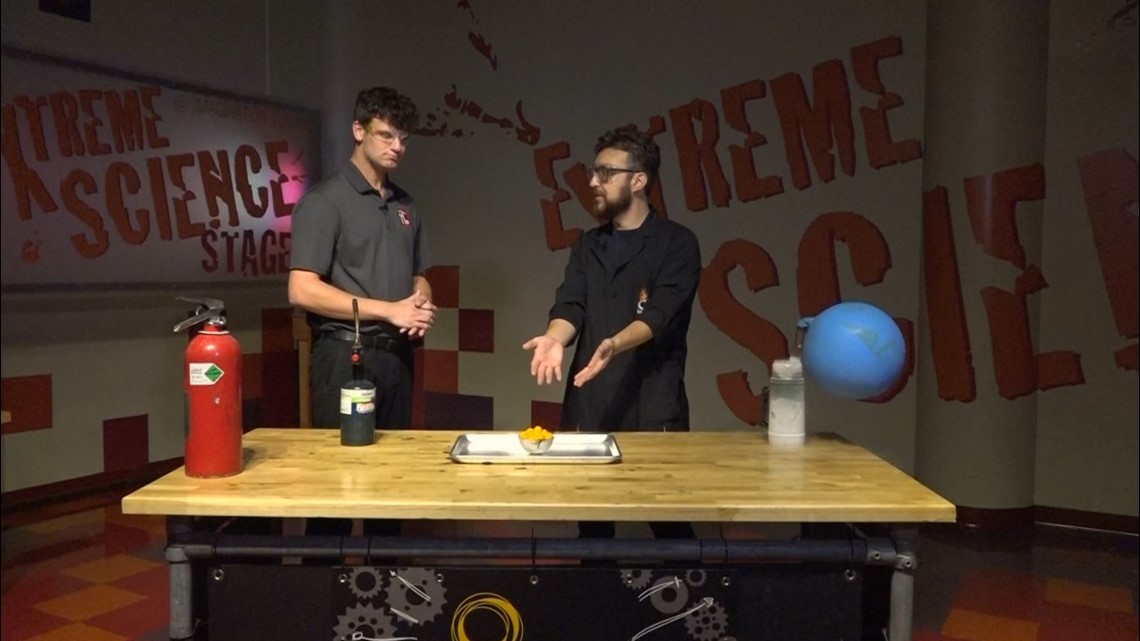 "I am personally so excited for the Artemis missions. They are our generation's Apollo," he said. "The technology is better. It's more efficient. It's safer. The rocket itself is more powerful so it's not your grandma's rocket this time around."

Imagination Station hosts demonstrations every day. Demos that Stevenson said are essential to growing young minds.

"It's really hard to get the next generation of engineers and rocket scientists and NASA engineers if they're not excited about what they're doing," he said.

Children who live in Lucas County receive free admission to the downtown Toledo science center every Saturday.

For more information on hours and science demonstrations, visit Imagination Station's website.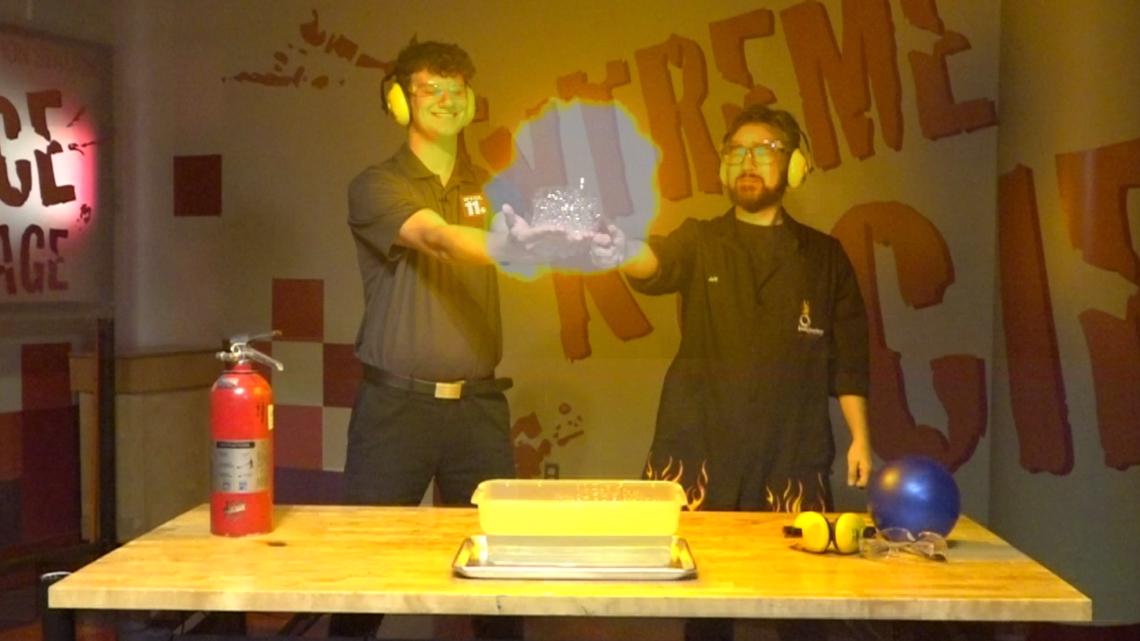 MORE FROM WTOL 11: