LINDENWOLD, N.J. — These dads went from cheering in the stands to cheerleading on the mat when they performed a heartwarming routine for their daughters.
Sixteen dads from the Linden-Boro Chargers Cheerleading team in Lindenwold, New Jersey showed off their moves during a competition Sunday.
The group, called "The Daddy Bolts," practiced once a week for six weeks to perfect their routine.
In a video posted on the team's Facebook page, the dads tumble, cartwheel and even form pyramids during the competition, wowing the onlookers who cheer and applaud vigorously in the background.
When the coaches asked the dads who would be interested in performing, they got a "great response," according to coach Rachel Amato.
"A lot of us have sons who play baseball, we're coaches, police officers, military, and now we've found something that we can do to bond with our daughters," Dad Eric Easter said in an interview with Fox 29.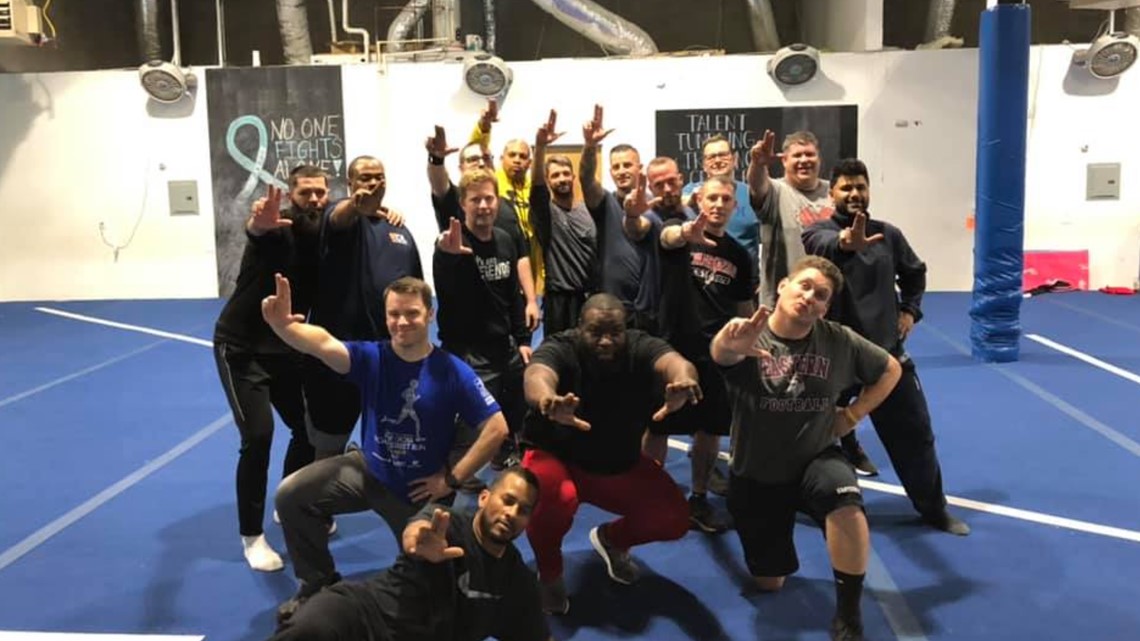 And the daughters, who range in age from 3 to 18, got a kick out of their dads jumping and cheering across the mat.
"The girls loved watching their dads perform. These dads really felt like they could bond with their daughters now," Amato said.
"I never expected it to be this much fun. I definitely have a new profound respect for my daughters with practicing and going out onto the mat and doing this. [The girls] are doing incredible things out here," dad Jason Shafer told WCAU.
The performance on Sunday was just a warm up for the Daddy Bolts. They plan to take their show on the road and perform at the cheerleading Grand National Championship in Virginia Beach in mid-March.
HeartThreads are the best stories about the best of us. Want more? Follow us: