NEW JERSEY, USA —
Lindsy Wolke and Megan Grant were on their way back from a road trip when they stumbled upon a stack of old love letters from World War II in the relic room of a knife store.
The letters, dated from 1944 to 1946, were exchanged between a woman named Ilaine, who lived in New Jersey at that time, and her boyfriend Elias, who served in the Navy during World War II. Both history lovers, Lindsy and Megan felt immediately drawn to the letters and ended up reading them for an hour and a half. Even the store attendant who helped them unlock the case joined them.
"It didn't feel that long. We were just so sucked into these letters," said Lindsy.
They ended up buying all the letters. After the trip, the two friends arranged the letters chronically and spent days reading them.
"After reading them, we felt like we knew these people. This is our family now," Megan said.
From reading the letters, they learned that the two lovebirds had known each other for a long time and were madly in love. Ilaine worked in a factory while Elias served in the Navy. They kept on writing even when they didn't hear back from the other person for weeks, never doubting the other person would return the letter eventually.
"I think that's something we lack now. If we get a message from someone, we don't put a lot of thought into it," Lindsy said.
All the sweet gestures in the letters also made their hearts melt. In one letter, Ilain drew a Cross using the letter X. "Xs for kisses," Lindsy explained.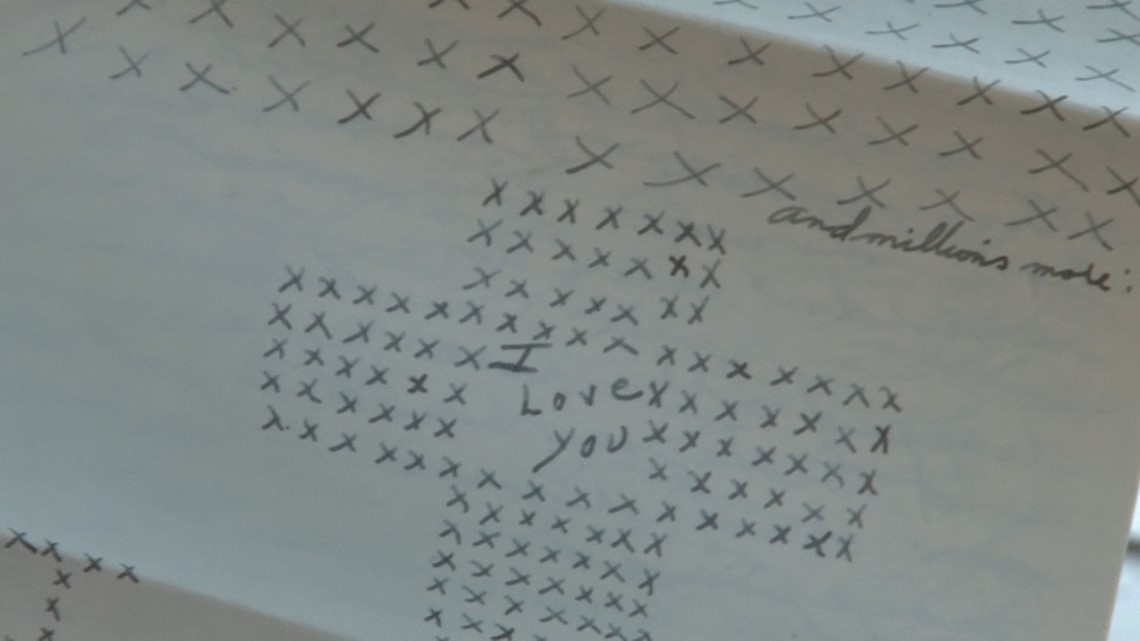 The further they dived into the lives of Elias and Ilaine, the more curious they were about the ending of their love story. Did they end up together? Did they have kids? Are they still alive? To their disappointment, as they got to the last letter, the questions were left unanswered.
Determined to find out what happened, Lindsy and Megan started searching online for clues. It was Lindsy's mom, an amateur expert in genealogy, who brought them the bittersweet news: the couple indeed got married after the war, but they have since passed away.
From there, they were able to find the names of their offspring and reached out to two of them on Facebook. Neither replied.
"I really did think [the message] was a scam," said Barbara Maxwell Murray, one of the four children to Elias and Ilaine who received the message. "We didn't know these letters existed."
It wasn't until Lindsy's post about those letters in a Facebook group went viral and a friend of Barbara told her about it that she started to believe the validity of the letters. Then one day, the two strangers connected over the phone.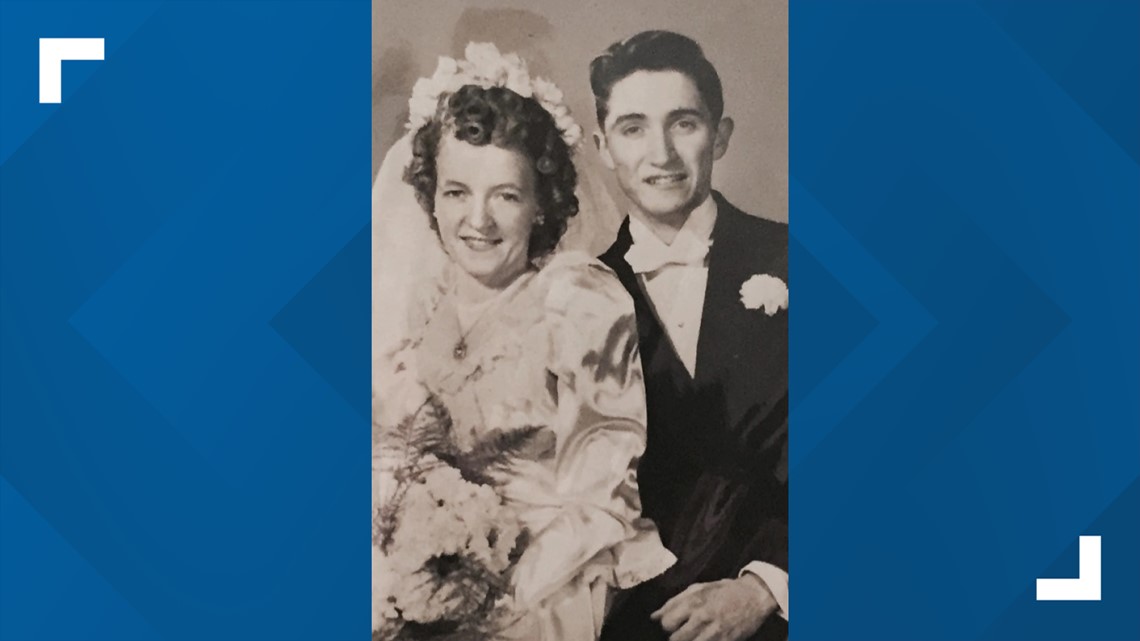 "It was like an instant connection," Barbara said. "I felt like I knew her."
The two talked for two hours. They agreed that the two girls would finish reading the letters before returning them to the family.
To ensure the safety of the letters, or "our little babies that we've been carrying around" in Megan's words, the two friends decided to deliver the letters in person.
"We decided it would be a really cool experience to see where they were, see where they grew up and walk where they walked," Lindsy said.
They drove all the way from Tennessee to New Jersey, where they met the children of Elias and Ilaine in a restaurant.
"Everyone was tearing up," Lindsy said. "It was very emotional."
Through talking to the Maxwell siblings, Lindsy and Megan were able to piece together information that was missing from the letters: Elias and Illiane lived close to each other and went to school together. They got married after the war and had four children. Elias passed away in 1993, and so did Ilaine more than two decades later in 2015. Ilaine's house went into foreclosure after she moved into a nursing home, which the family believe was when the letters were taken from her house and sold.
Barbara said she was so impressed by the determination of the two girls to track them down and return the letters, and they consider Lindsy and Megan family.
"It was interesting to see that part of my parents' lives, how things are so different today from what they were back then," said Barbara.
"People don't hand write letters anymore, that's for sure."
HeartThreads are the best stories about the best of us. Want more? Follow us: