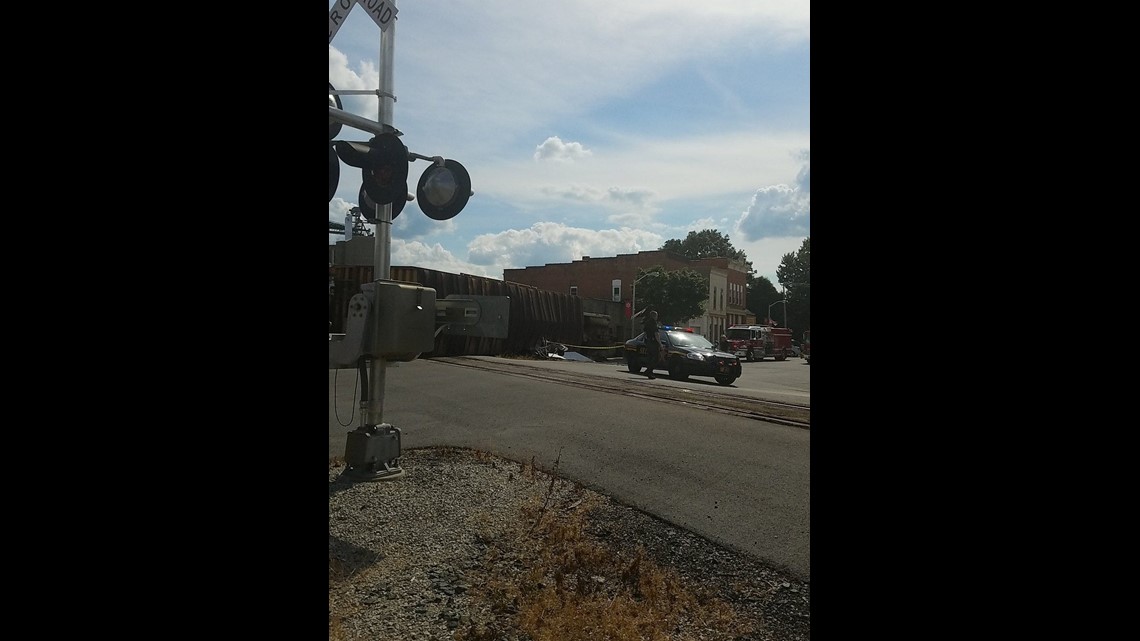 TONTOGANY, Ohio — Residents of the small town of Tontogany in Wood County won't soon forget the day a train derailed on Main St. on a Sunday afternoon in 2016.
The three mile long, 215 car CSX train came to a stop in the village where six cars derailed, blocking six intersections.
One of the cars came to rest on the side of Doc's Restaurant.
Three years later the village is getting reimbursed for the repairs made to the roads that were damaged by the accident.
According to the Sentinel Tribune CSX sent village officials a check for $23,400.
Mayor Matt Shanahan says the village should receive its check within the next 30 days.
After cleaning the wreckage, roads needed to be replaced.
A load of plastic beads was spilled from one of the derailed cars.
An eyewitness to the accident said it was the derailment was impossible to ignore.
"It was just a very loud screeching, terrifying noise that shook the ground," said Jeannie Alexander, from Tontogany.
CSX Police say the train, which was on its way to the CSX yard in Walbridge, was hauling hazardous materials but there were no leaks or safety issues.
It wasn't the first train derailment in Tontogany. In 2014 two buildings were damaged after eighteen cars derailed in downtown.