Officer Anthony Dia was responding to a call of a person intoxicated at the Home Depot parking lot in west Toledo when he was shot, according to police. He later died at Toledo Hospital.
Matthew Kleinert, who set up the campaign, has been in touch with Dia's family.
"Share for helping the family of young Officer Dia. He leaves behind a big family and a big heart. (He was) a loving officer that treated his community as a citizen, (an) honorable person, not just the word 'officer'," Kleinert wrote in the campaign description.
The GoFundMe has a goal of $1,000,000. For more information or to donate to Dia's family, click here.
In addition, an account has been set up at the Toledo Police Federal Credit Union, where donations can be made "In Memory of Anthony Dia."
If you would like to send a card of support to the Dia family the Toledo Police Department has provided an address:
Toledo Police Department c/o Dia Family
Businesses donating portions of sales to Dia family
Businesses around the area are also helping out the family of Officer Dia:
Toledo print shop Jupmode has designed a shirt in honor of fallen Toledo police officer Anthony Dia. Proceeds from each shirt sale will benefit Officer Dia's family. The shirt reads,"Toledo is Family." It serves to honor Dia's memory and was inspired by his final words, "Tell my family I love them."
The owners of Bowlero in Toledo would have extended their condolences by donating 10% of their total sales on July 7, 2020 to the family of Officer Anthony Dia. Everyone that would like to use their parking lot during the day is more than welcome, a post on Facebook said. The snack bar will also be open and restrooms will be available.
The owners of Toledo's Main Street Car Wash will be donating 20% of their sales this week to the Dia family.
On Monday, Bedford Coney Island on Stearns Road in Lambertville, will be donating 100% of their sales to the Dia family.
Lateral Gig says that 100% of the proceeds from the sale of their 'Back the Blue' T-Shirt will go to the Dia family.
Bambino's Pizza and Subs collected 10% of their proceeds on Saturday for the Dia family.
Papi's Grill on the Go will be at Ernest Brew Works on Sunday and will be donating all tips as well as a portion of sales to the family of Officer Dia.
Off the Rails will donated all tips collected on Saturday to the Dia family as well.
Vito's Pizza and Subs in Whitehouse will donated 20% of all Saturday sales to the Dia family.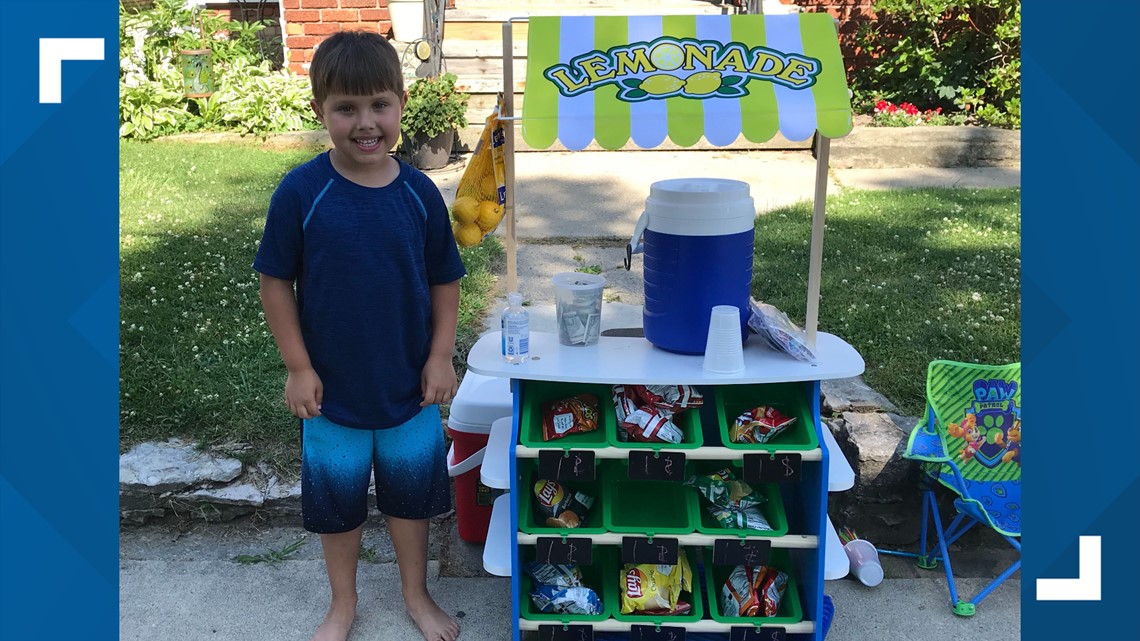 Jack's family says they will be reaching out to the Toledo Police Department to donate all the money collected today to the family of Officer Dia.
Young Max Titkemeier is also selling lemonade and will donate all the proceeds to Dia's family. Toledo Chief of Police posted a photo next to his stand Wednesday.