WHITEHOUSE, Ohio — A group of sixth- and seventh- graders from the Anthony Wayne Schools are reaching new heights.
And these young engineers will be competing in a national competition that could lead to a future career that's out of this world.
Since last June, Ryan Reed has guided these Anthony Wayne 6th and 7th graders through the process of designing, fabricating, and launching home made rockets.
"To try to teach them all of the skills that they need to learn to be successful in this competition, but also hopefully for a future career in aerospace engineering." said Ryan Reed, a local advisor with The American Rocketry Challenge.
Each team member answers to a personalized call sign.
"I had always been interested in space. I always thought it was super cool just seeing the rockets fly up," said Carson "Rocky" Vollmer.
During a recent trial, the group named "The Little Men in Black" checked barometric pressure readings, adjusted the weight of their rockets with BBs, and tried to launch their rockets to a predetermined height. Their goal was for the rockets to touch down in a certain amount of time.
And for these young engineers, they'd much rather do this than most other extracurricular activities.
"Video games can get old, but for this you have to be very precise on the mark," said Michael "Mellow" Reed.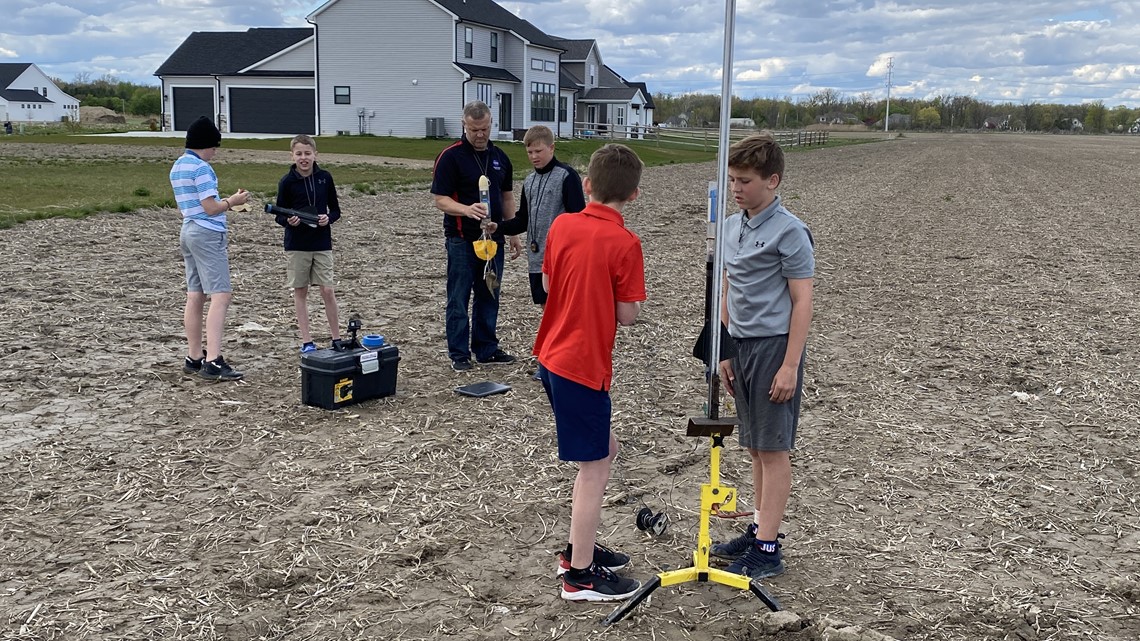 The students have gotten progressively better at hitting their mark through trial and error.
"Some rockets caught on fire. Some rockets popped in half on the pad. But we just kept working through it," said Eli "Whal-E" Dammer.
They will soon be traveling to Washington D.C, where the competition will be much more intense.
And the teams have to do everything without coaching assistance.
"The longer we go through the process I do less and less," Reed said "So, it's very important that they do everything, not only for the competition, but for their futures. There are some competitions where you see adults involved and the adults doing everything. And this is the exact opposite. The students do all of the work."
These young engineers said they intend to continue competing through high school, and hope to grow this backyard hobby into a potential career aerospace engineering.
"I wouldn't want to go in space, but I'd like to help get people in space," Dammer said.
The National American Rocketry Challenge will be in near Washington D.C. on May 20.