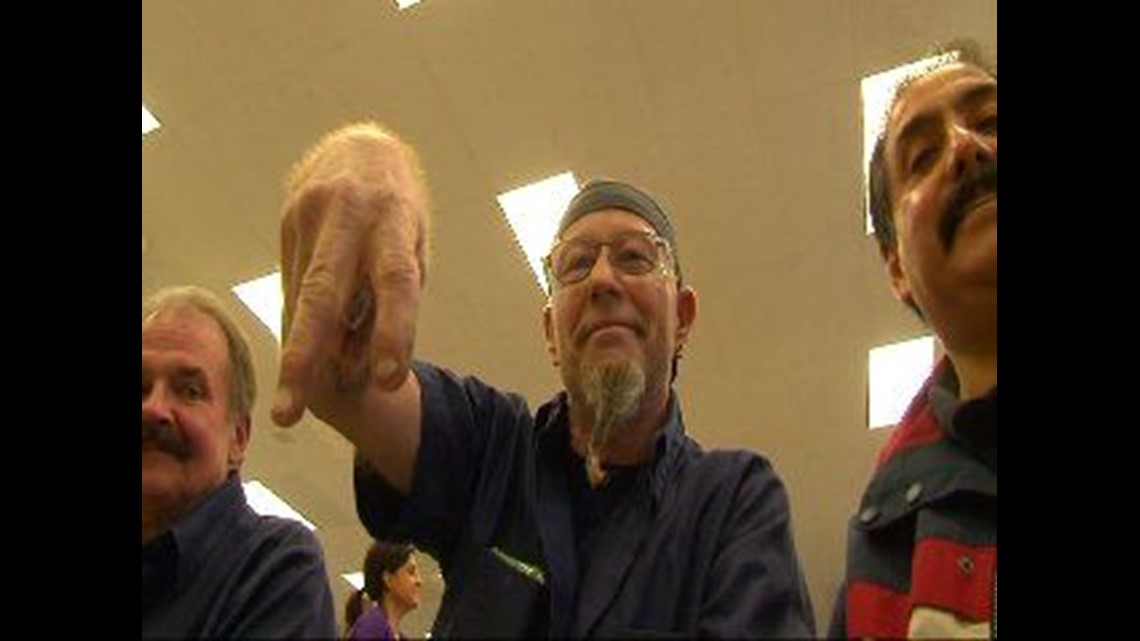 TOLEDO, OH (WTOL) - National Teamsters President Jim Hoffa called Issue 2 a war on workers in his visit to Toledo Wednesday.
Reps from a half dozen unions rallied at the Teamsters Hall against Issue 2. It's a heated issue in this union town and union state.
The firefighters union says Gov. Kasich is lying about Issue 2 so they gathered the troops.
"Do you know there's a war? You know there's a war because they declared war on us," Hoffa said.
Hoffa says his 250,000 members across the country and thousands in Ohio are under attack.
"They introduced Right to Work in 14 different states simultaneously. Do you get the conspiracy?" Hoffa asked.
If passed,Issue 2 on the November ballot would limit the bargaining rights for public employees.
Lt. Daniel Brown-Martinez with the Toledo Fire Department says Issue 2 would make for unsafe working conditions since minimum staffing requirements would likely be taken away.
"We need our manpower to do our job and do it effectively," Brown-Martinez said. "Our jobs are getting busier, harder, the arson fires are out of control."
He says that's one element his union tried to keep in place while agreeing to pay and overtime freezes and safety stipends give backs.
"Less than 500 members of Local 92 gave back $3.2 million to help the cause. What did you give Mr. Governor?" Brown-Martinez said.
Hoffa says the national spotlight is on Ohio now. He says to keep government from finally breaking the unions he needs to get voters to the polls in what usually is a year of low voter turnout.
During Gov. Kasich's recent stop in Findlay, he told supporters that it's fair to everyone to ask public workers to pay a share of their health care and pension.