Despite living her entire life with cystic fibrosis, Emily Jackson, 22, of Napoleon was able to become a nurse even though she had to go through daily breathing treatments, medications and several hospital stays.
Jackson was diagnosed with this incurable disease that affects the lungs and digestive system when she was only three months old.
Although patients with the disease can reduce the symptoms through medication and live a relatively normal live, Jackson's lungs collapsed early this week complicating her condition greatly.
She diagnosed herself and went to a hospital in Perrysburg. From there, she had to fly by helicopter to the Cleveland Clinic, according to Joshua Gerken, a family friend and Director of Christian Education at St. Paul Lutheran Church and School in Napoleon.
"As her lungs have declined she is retaining 25-30 pounds of excess fluid. We have experienced two collapses in right lung since Sunday and now two more today. She is on high oxygen flow machine and will not leave the clinic without her new lungs at this point," her mother, Sarah Jackson, said.
Napoleon nurse with cystic fibrosis has fundraiser for lung transplant

Jackson is very high on the transplant list and depending on what her blood works show and how her now-in-distress kidneys improve, she might get the new lungs in a matter of days, according to her mother.
But Jackson and her family will need help paying for the procedure costs.
The Children's Organ Transplant Association is holding a benefit dinner called "New lungs for Emily Ruth Jackson" on June 9, Sunday, at the American Legion in Napoleon.
The association is trying to raise $65,000 with the benefit that will assist all of Jackson's transplant-related expenses.
The dinner will feature auctions, raffles, lottery board, bake sale and more. BBQ chicken and pulled pork from Double "H" Southern BBQ and fixins will be served and the cost will be a free-will donation.
"She's an amazing young lady and I'm honored to be her mom, as well as her sister Alyssa's!" her mom said.
According to her mother, Alyssa Jackson, 16, is heartbroken to see her big sister suffering but even through difficult times, she has managed to keep good grades, play soccer and basketball and get her first job this summer.
"I will have to be away from her for the weeks ahead and it is so difficult. As a single mom, my two daughters are my priority and the joys of my life," Sarah Jackson said about the toll these hardships have taken on her family.
Emily, Alyssa and Sarah Jackson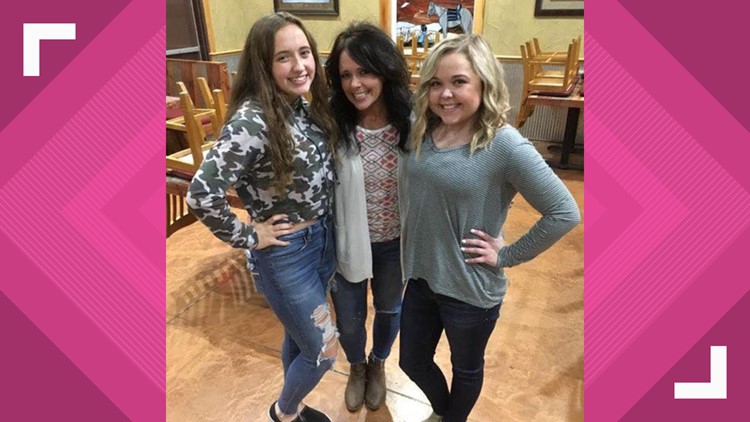 Those who are interested in making a monetary donation can click here.