Robert has been coming into your homes and bringing you the latest First Alert weather forecasts and expert meteorological insights since 1994 when he took the reins from Chief Meteorologist Charlie Umpenhour.
You have some time to still get your fix, though, as Robert will be with us through the spring severe weather season, but will say goodbye during the sunny summer.
Stay connected with WTOL 11 and WUPW 36 over the next several weeks and months as we say "goodbye" to Robert, and "thank you" for all his wonderful years of service to the people of northwest Ohio. If you want to text your well wishes to Robert, please do so at 419-248-1100 and we'll assemble them.
And now, Robert has something to say to you, dear viewers:
"Over the years you have heard me talk about my Busia many times. One of Helen's favorite sayings was 'give somebody else a chance.'
"I have decided it is time to do just that. Once we get through the spring severe weather season I will step aside as chief meteorologist at WTOL.
"I have been blessed with great opportunities and worked with so many talented, caring, giving people here at WTOL.
"Helping you plan your lives around the weather has been a fun challenge.
"My favorite part of this career has been meeting you. This community is very warm and welcoming. And being on WTOL has allowed this once shy guy the chance to come out of my shell, because you all are so quick to say hello wherever I go! :)
"I love all of you and hope to see you around through the coming years. In fact, drop me a line if you would like to play some golf!"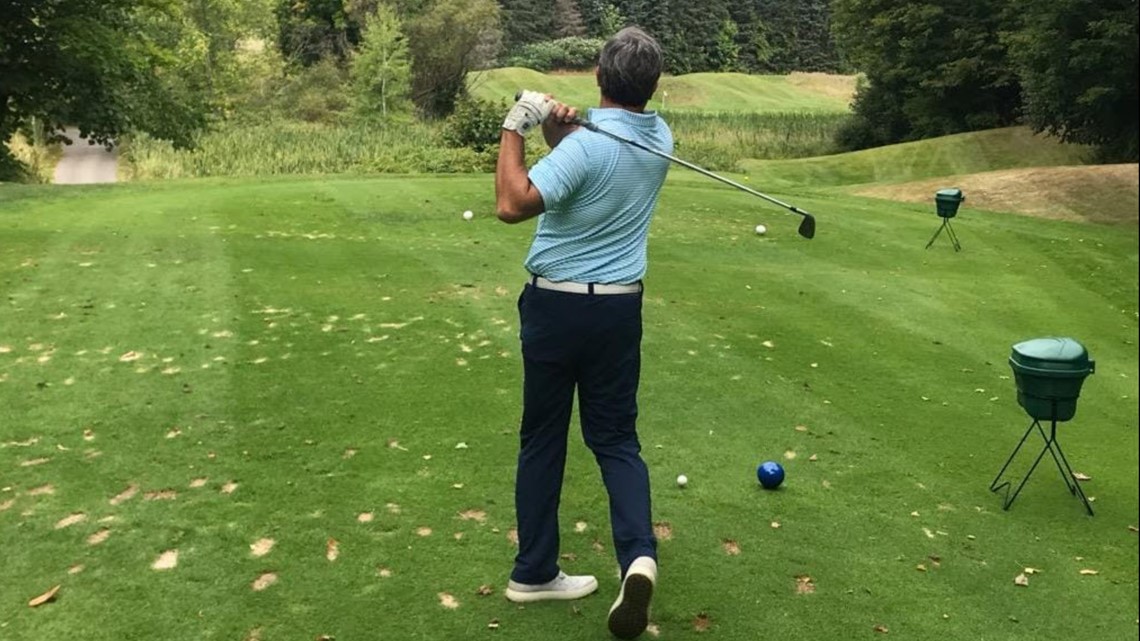 You can still follow Robert on social media through his Facebook and Twitter pages and maybe drop him a line to let him know how your golf game is doing. His Facebook Page Name will be changed from Robert Shiels WTOL to Robert Shiels.
FLASHBACK TO FEBRUARY: one of the more "creative" ways that Robert Shiels has reported the weather