TOLEDO, Ohio — An unusually cool start to this week will feature more clouds early in the day, with sunshine popping out later on Monday.
Highs will only reach the lower 60s.

An east wind Tuesday will continue to limit highs only to near 70 degrees.

By Wednesday, a slow-moving storm system will be approaching from the southwest. This will push highs warmer, but also bring back a widespread chance for rain late Wednesday into Thursday.
Rain is likely Thursday and Friday before drying out just in time for Memorial Day Weekend. An early look toward next week is looking hot!

Normal highs for spring season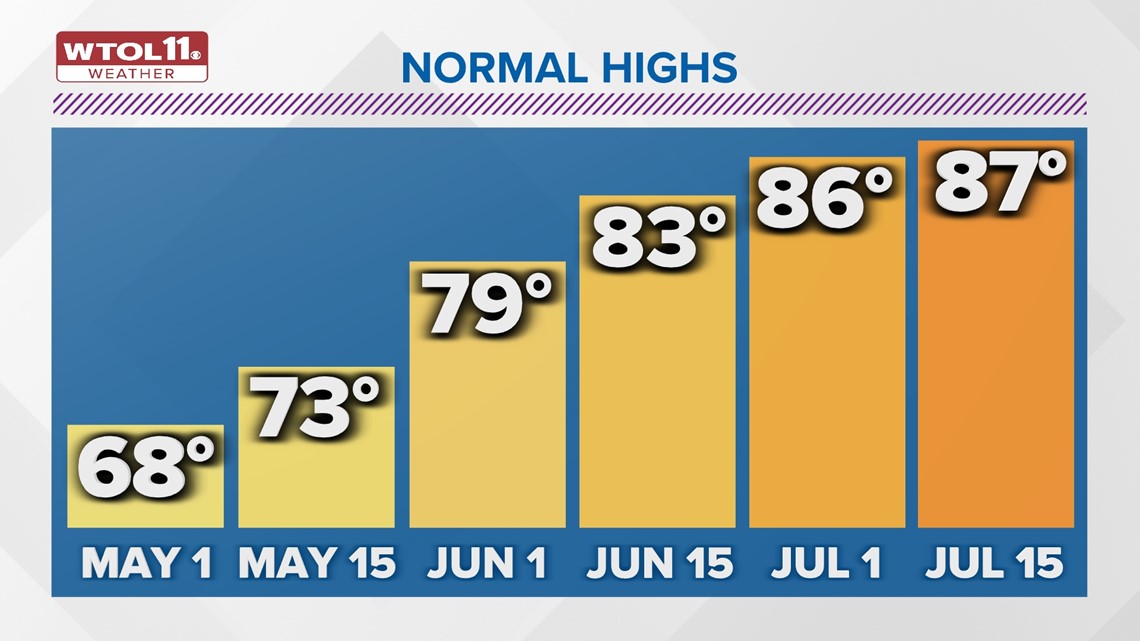 WTOL 11 Weather team breaks down what to know for our spring storm season
For storm watchers and weather enthusiasts, the onset of spring means one thing - severe weather season. From tornado preparation to derecho definitions, the WTOL 11 Weather team is here to make sure you're prepared for this potentially perilous season.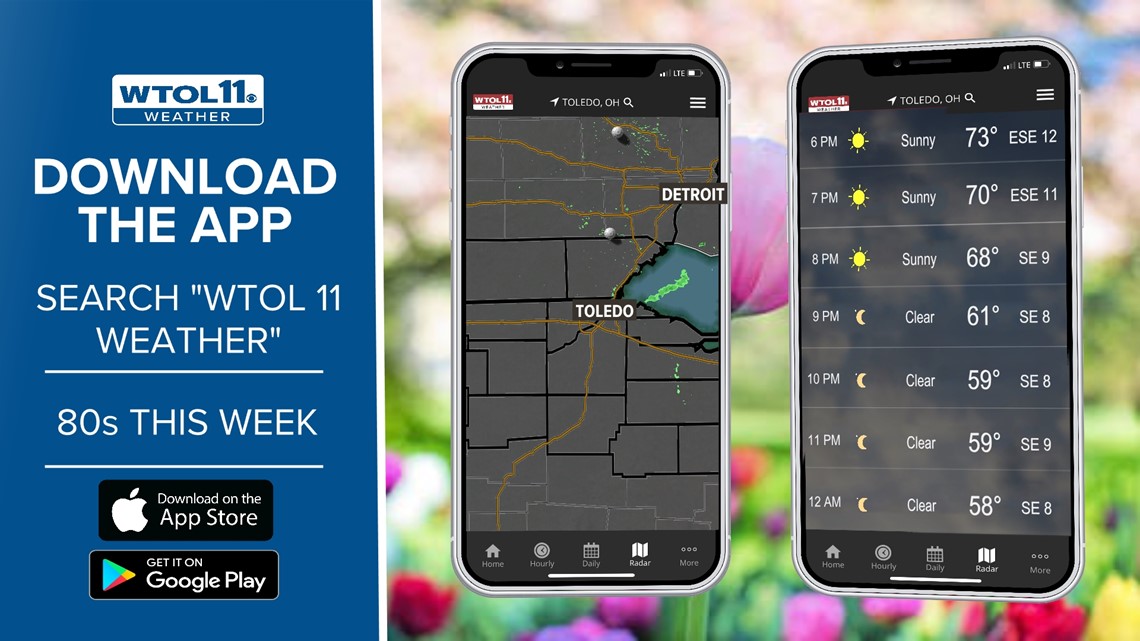 WTOL 11 meteorologist John Burchfield breaks down how the weather app works for you.