TOLEDO, Ohio — Dry conditions again on Thursday means we will officially tie the record for the longest spring dry spell in Toledo history. It has been 19 days since our last rainfall with several more days without rain possible.
Another significant smoke plume may arrive in our area on Friday morning, resulting in very poor air quality. Skies will remain very hazy and dry with highs in the middle and upper 70s.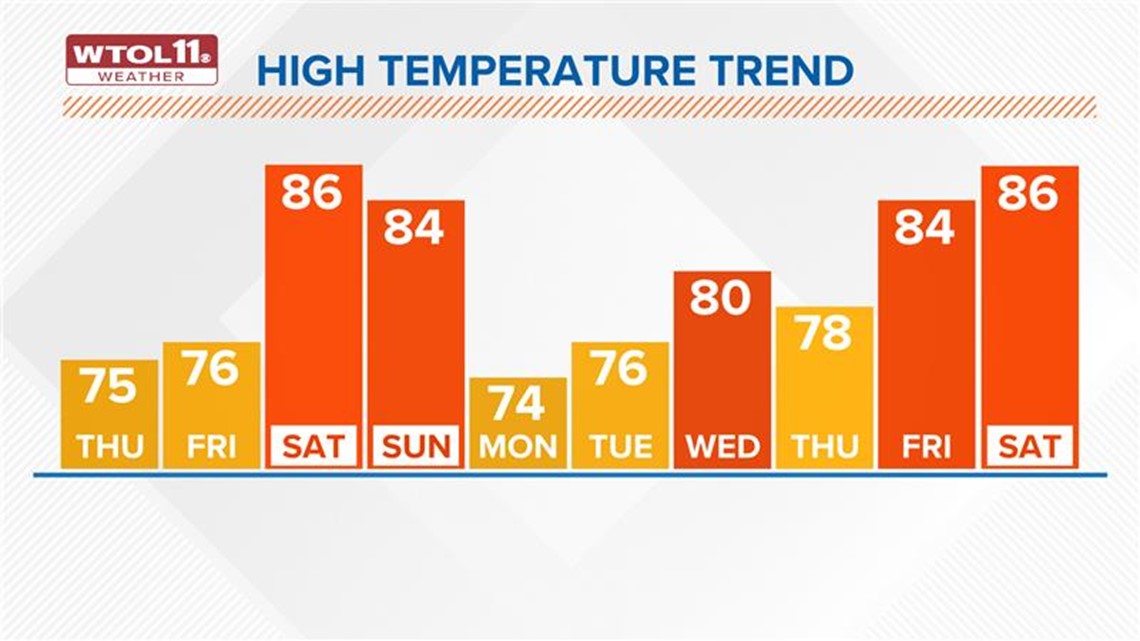 High temperatures on Saturday will reach into the middle 80s with dry weather continuing.
Scattered showers are expected to return by late Sunday with perhaps more showers early next week. The better chance of rain and scattered thunderstorms will be on Sunday night and into Monday morning.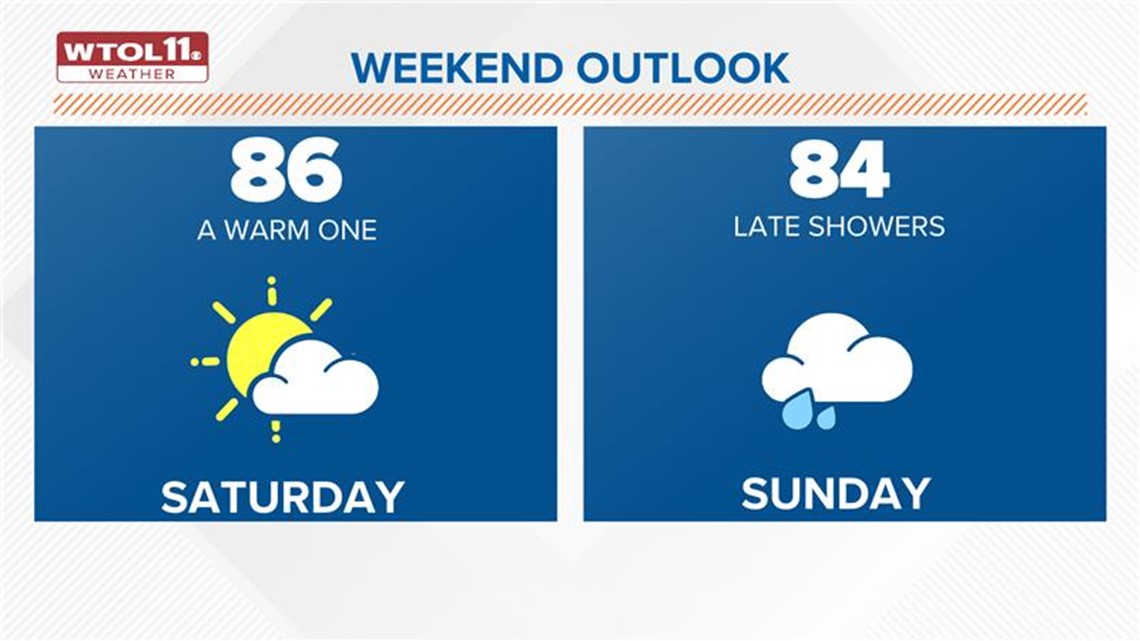 Quebec wildfire smoke
Lake Erie high-resolution satellite imagery separated by just 5 days shows how incredibly thick the recent wildfire smoke was in our area.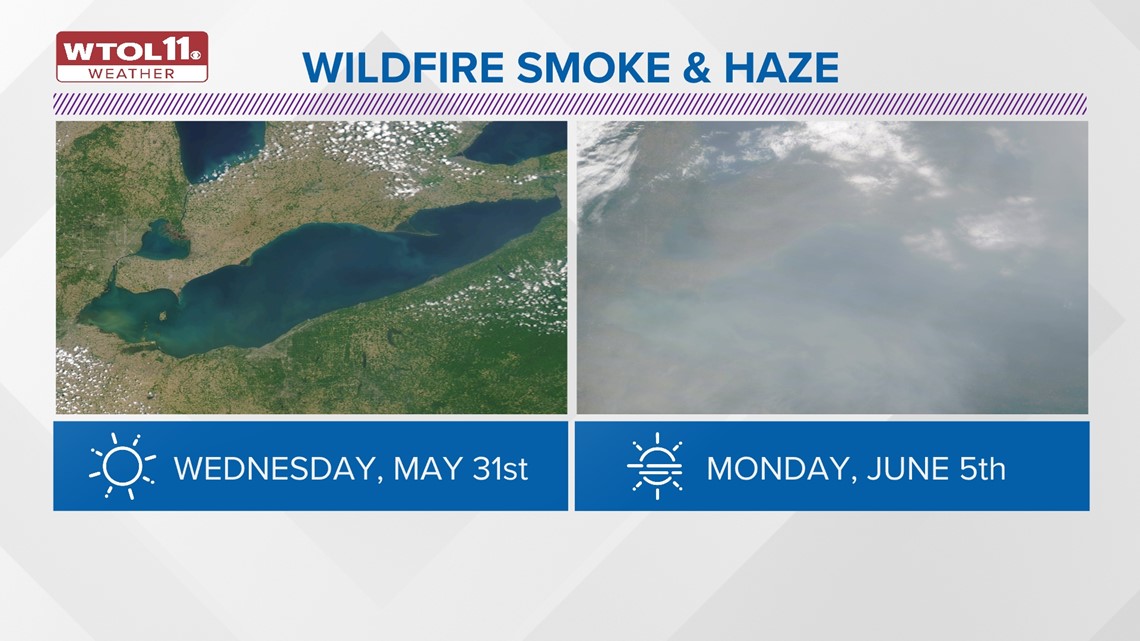 Dry conditions and drought


The U.S. drought monitor, which updates every Thursday, released updated information, categorizing much of northwest Ohio and southeast Michigan in a moderate drought.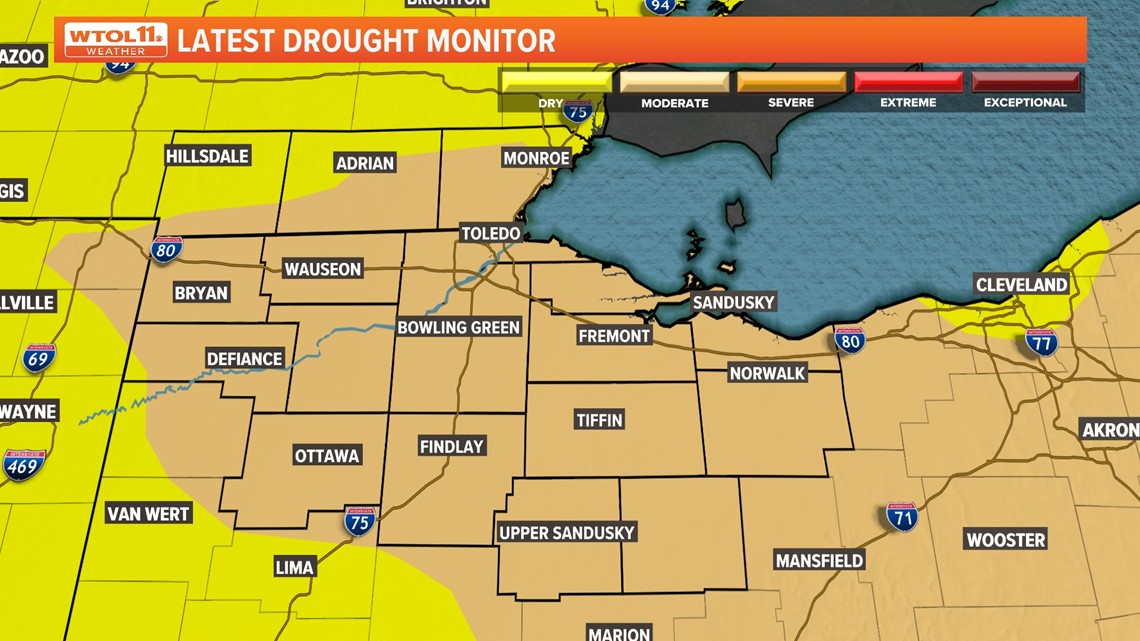 This comes after our area saw nearly three weeks of dry conditions. Thursday, which is not expected to have any rainfall, is expected to be the 19th consecutive day without rainfall. If 20 days pass without rainfall, then 2023 will rank as the longest spring dry spell in recorded Toledo history.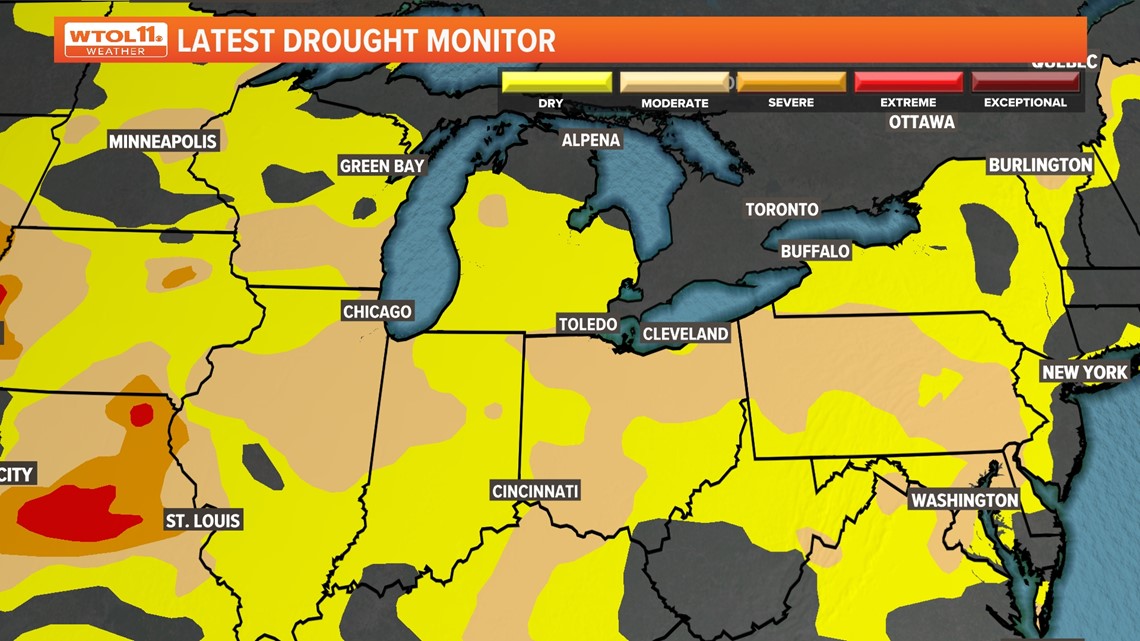 Mayflies!
A huge swarm of mayflies has hatched on the western basin of Lake Erie. This is the first swarm detected by Doppler radar this season. This swarm spans nearly 20 miles from Toledo to Pointe Mouillee State Game Area.
At this time, the mayflies remain over the lake but will come onshore in the coming days and weeks.
Dry May
May is normally the wettest month of the year! This May only delivered 0.9" of rainfall. Interestingly, our average high temperature for the month landed at 73, directly on par with the average. That doesn't tell the full story, as we experienced a roller coaster of temperatures with many ups and downs.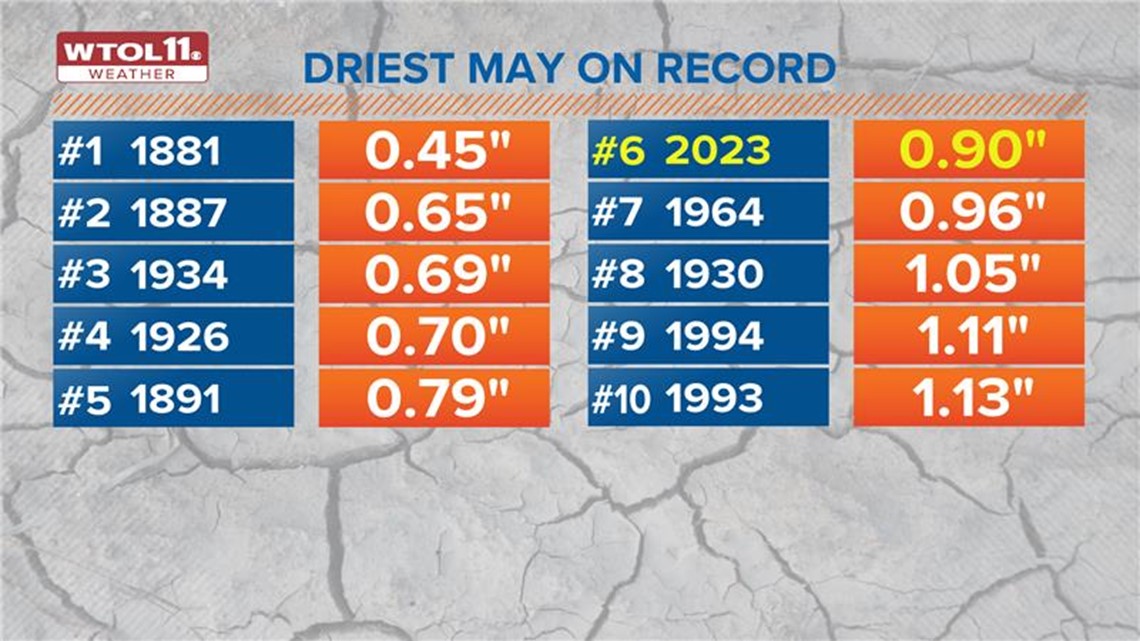 WTOL 11 Weather Hangout
Want to know what our weather team is talking about this week? Check out the WTOL 11 Weather Hangout!
WTOL 11 meteorologist John Burchfield breaks down how the weather app works for you: