TOLEDO, Ohio — The spring-like weather pattern will continue for the rest of the weekend and into the start of March.
You may wake up to a few rain showers Sunday morning as a quick-moving weather disturbance rolls in from the south. The best chance for rain will fall to the south of Toledo near Ottawa, Findlay, and Upper Sandusky after 6 a.m. A few sprinkles could linger into the late morning, but the rest of the day looks dry.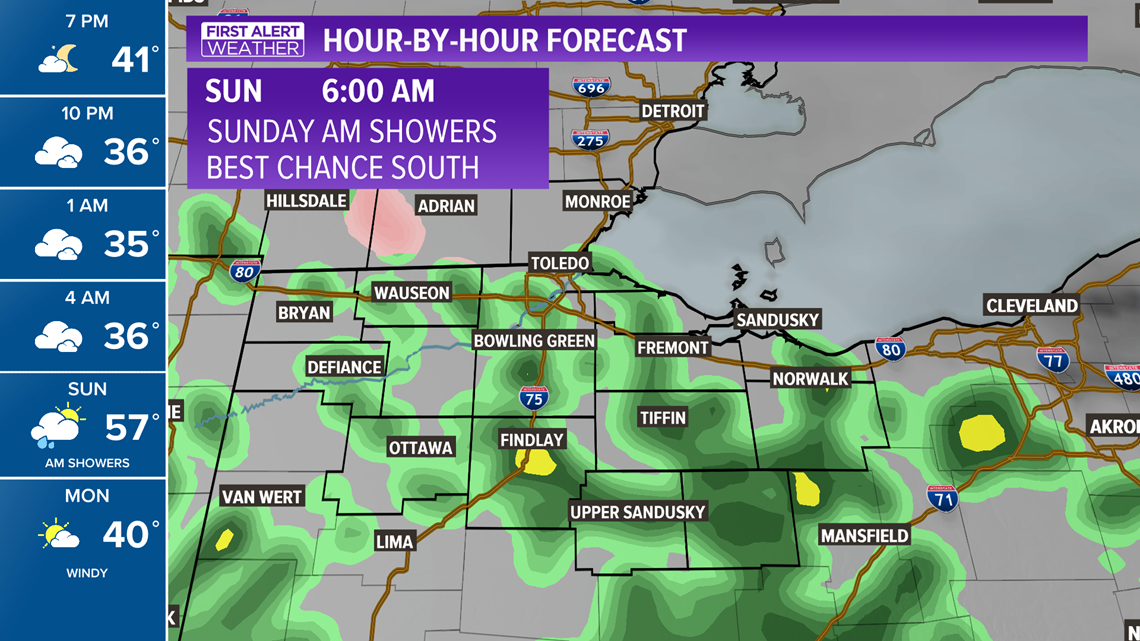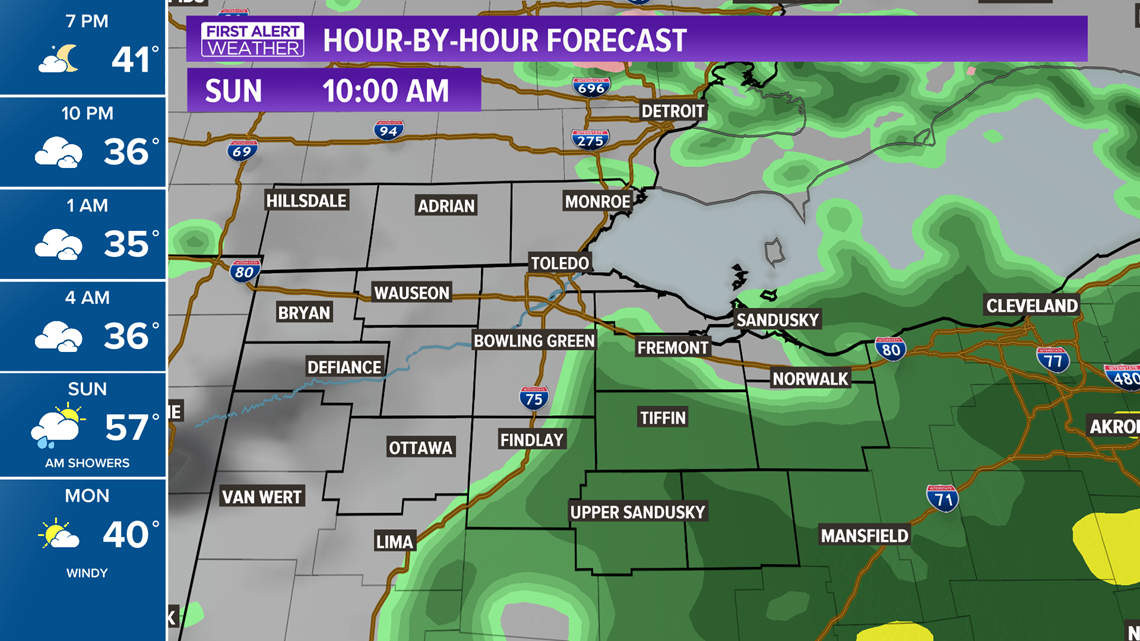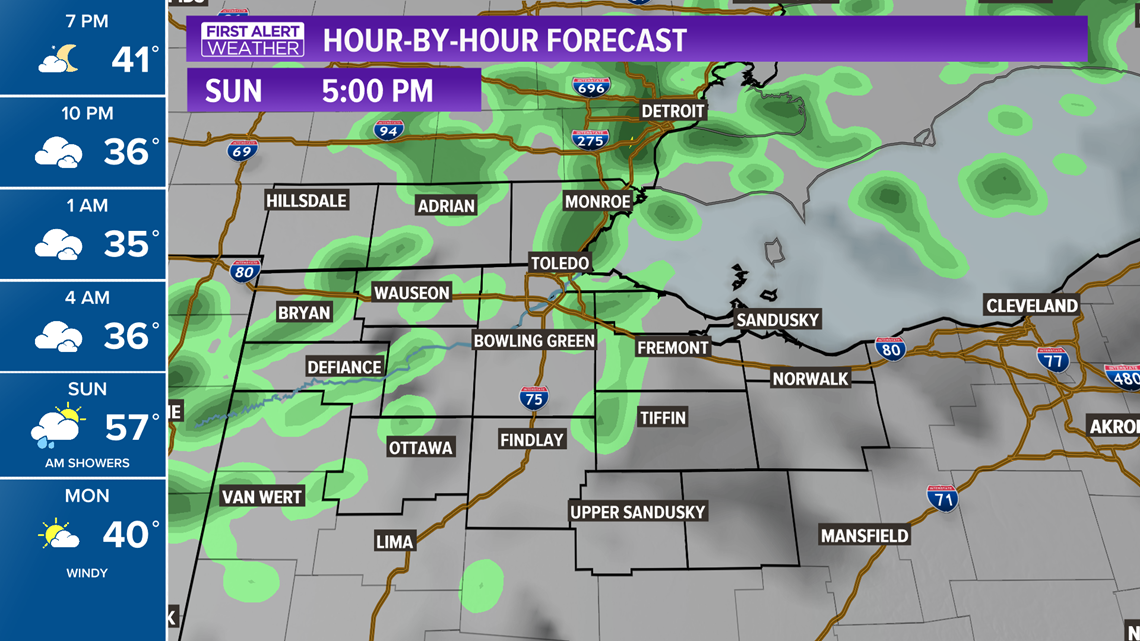 By the afternoon, temperatures will soar to the 50s as a mild southwesterly breeze develops. High temperatures will rise to the mid-50s in Toledo and soar near 60 degrees to the south!
Sunday will be the warmest day since mid-December.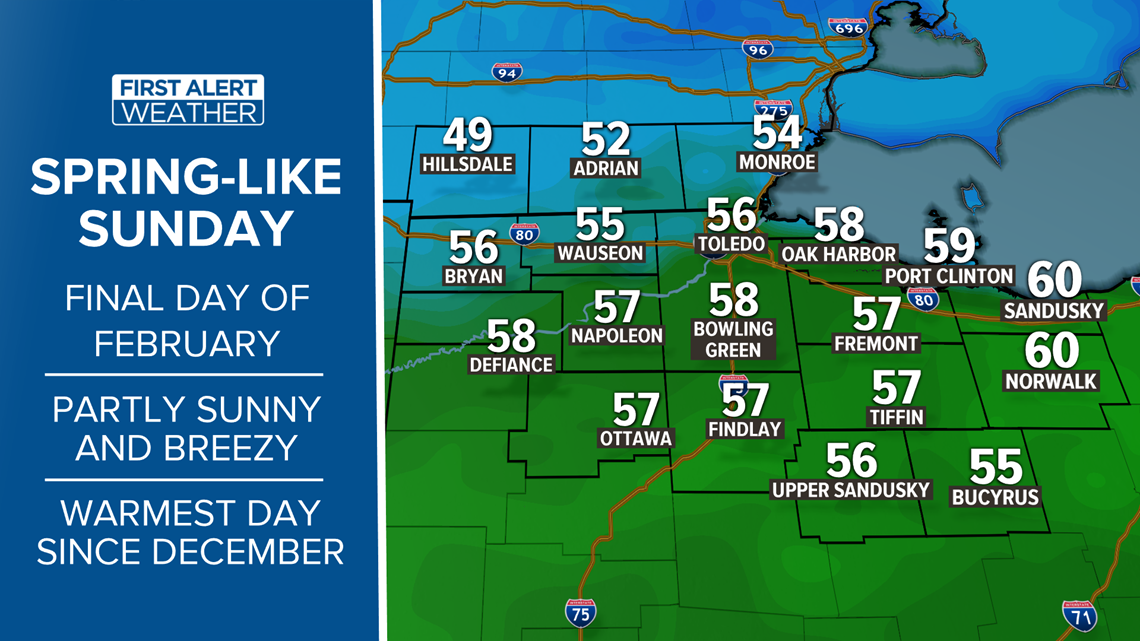 March will start off sunny, breezy, and cooler. High temperatures will only make it to the low-40s on Monday, still slightly above-average for this time of year.
You'll feel a gusty west wind of 15-25 mph.
Monday night will feel frigid due to the clear sky, but Tuesday's temperatures will rebound to the 40s.
A spring warm-up will return midweek as temperatures once again return to the 50s! The First Alert 10-day forecast is looking mild and dry overall.
FULL "SNOW MOON"
Star-gazers could see the last full moon of the winter season last night and into early this morning.
The next full moon doesn't come until March 28.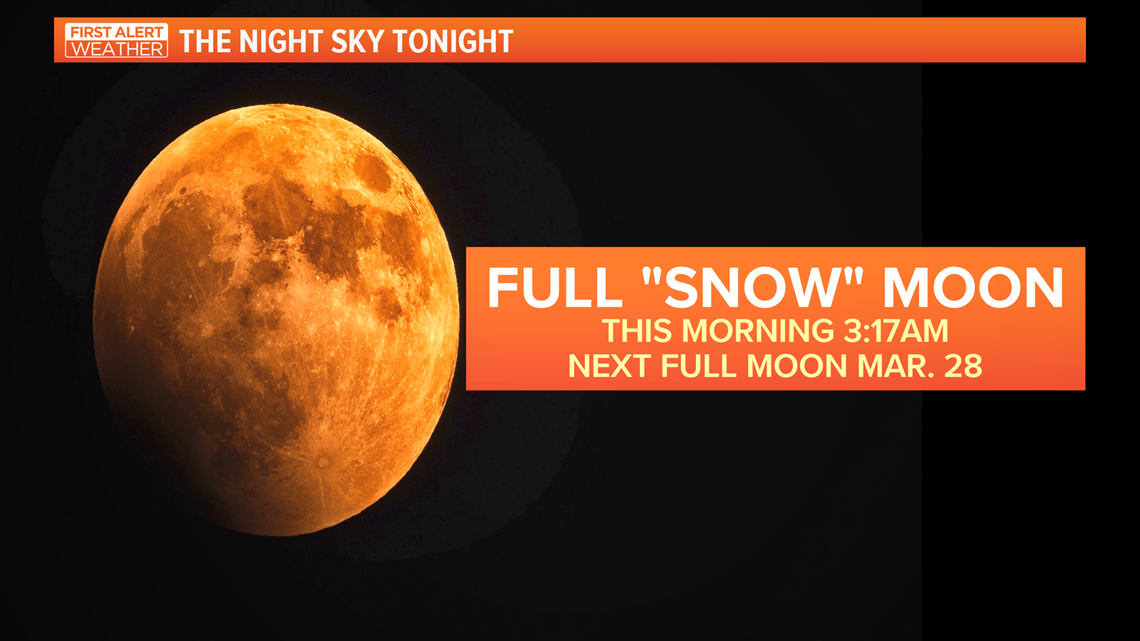 COUNTDOWN UNTIL SPRING
All of these warm temperatures have us gearing up for spring! But, it's not here just yet. As of Saturday, there are just 22 days until the seasons change.

LAKE ERIE ICE
There's been a rapid decrease in Lake Erie ice coverage. It looks certain that 85.6% ice coverage last week will be the season's high mark. In a matter of days, significant ice fractures and melting have occurred!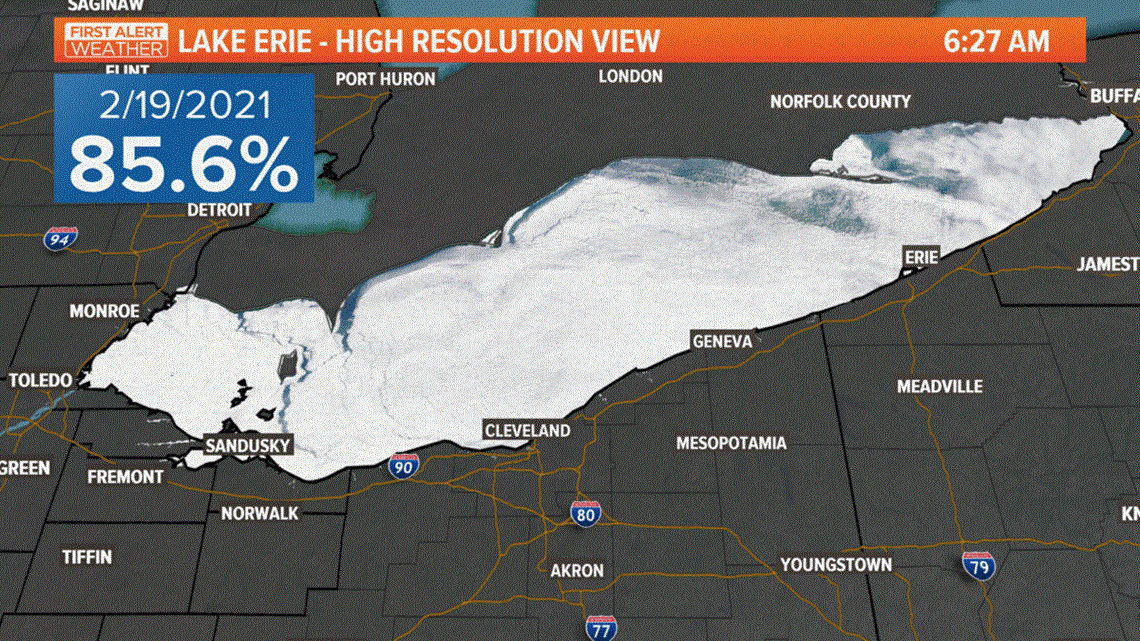 Download the First Alert Weather App for the latest 10-day forecast!
DAY-BY-DAY FIRST ALERT FORECAST
Saturday: becoming mostly sunny, warmer. Highs around 50.
Sunday: breezy, spring fever. Highs middle 50s.
Monday: partly sunny, colder. Highs around 40.
Tuesday: partly sunny. Highs low 40s.
Wednesday: mostly sunny, breezy. Highs low 50s.
Thursday: mostly cloudy, chance of showers. Highs low 50s.
Friday: rain likely. Highs low 40s.
Saturday: mostly cloudy. Highs around 40.
Sunday: partly sunny, mild. Highs in the 40s.
RELATED VIDEO:


MORE ON WTOL