A Wind Advisory was in effect for northwest Ohio early Monday morning, according to the National Weather Service. In the afternoon, the advisory was lifted.
However, we should still have windy weather until Wednesday afternoon.
Southwest winds were blowing 20 to 30 mph, with gusts reaching up to 56 mph, Monday morning.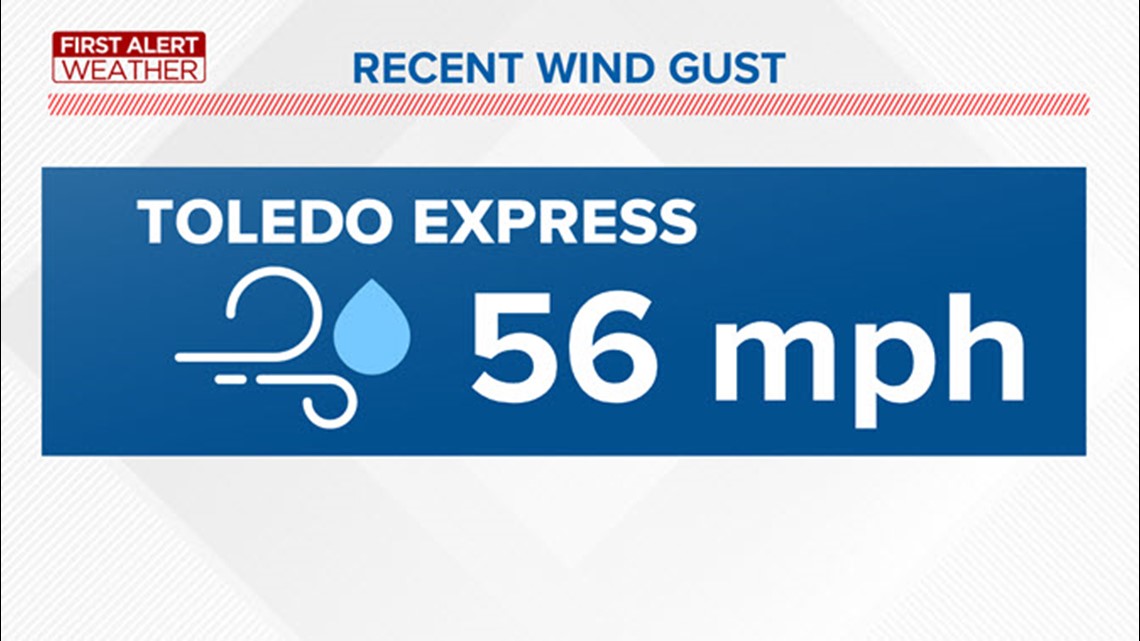 The counties affected by the Wind Advisory are:
Lucas
Erie
Hancock
Ottawa
Sandusky
Seneca
Wood
Wyandot
Huron
Fulton
Defiance
Henry
Paulding
Putnam
Van Wert
The NWS says gusty winds could blow around unsecured objects, tree limbs could be blown down and a few power outages may result.