TOLEDO, Ohio — WTOL's First Alert Weather Team is tracking another winter storm that could bring up to 5" of snow in some areas. Here's a look at what you should know before First Alert Days Wednesday and Thursday.
1. Timing and Totals
Between now and the start of snowfall Wednesday afternoon, it will be very quiet. Snowfall will begin by late Wednesday afternoon with a quick-moving system. The heaviest snow will hit Wednesday evening between 5 p.m. - midnight.

By early Thursday morning, snow will turn into scattered bursts. A more concentrated area of light snow is likely between 4 a.m. - 9 a.m., meaning roads will likely be snow-covered.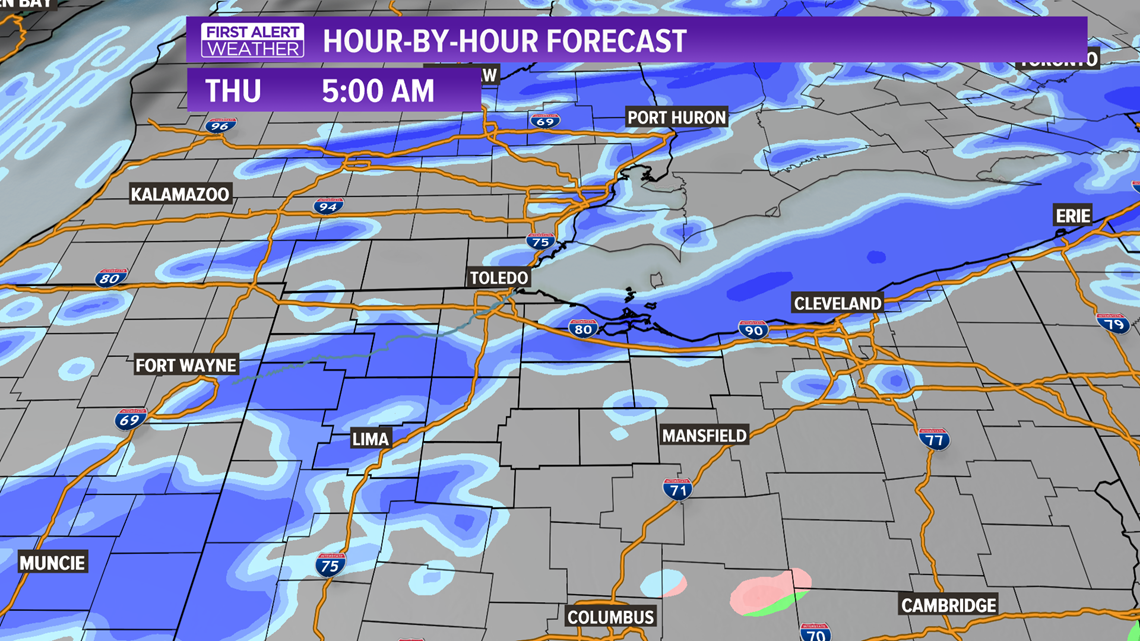 Thursday during the day will be mostly quiet, but round two of isolated snow bursts are likely, especially toward the evening. This may add an additional half-inch to an inch of accumulation.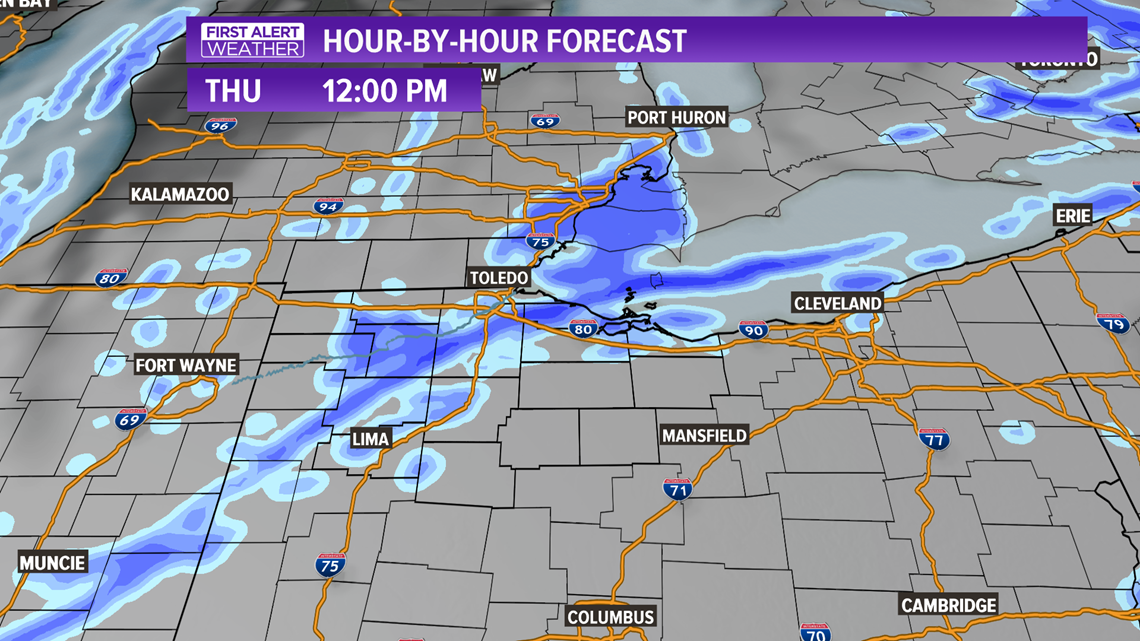 Snowfall totals will be heaviest south of Toledo. Generally, a range of 2"-4" is likely, with the heaviest in the south and the lightest across southeastern Michigan.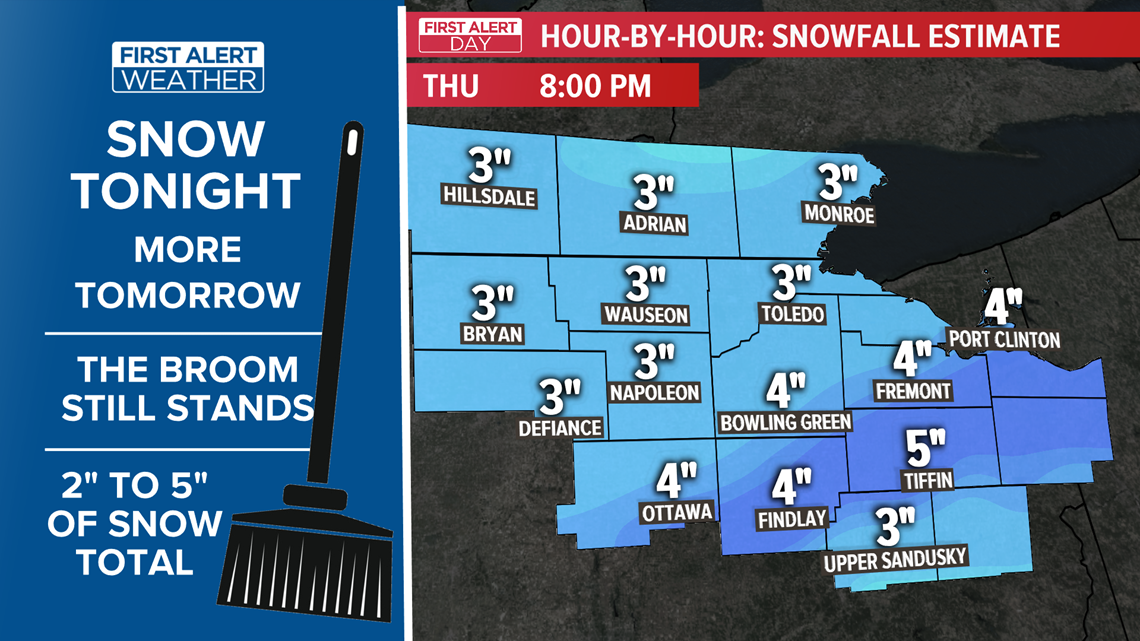 2. What Type of Snow?
The snow that falls Wednesday night and early Thursday morning will be the type of snow that is perfect for snowballs, sledding and snowmen. Any additional snow that falls late Thursday or very early Friday morning will be the light, fluffy type.
3. Frigid Cold To Follow
On the backside of the snow, late Thursday temperatures are expected to plunge. Lows should reach the low double digits Friday morning with little rise during the day. Single digit lows are likely Saturday morning.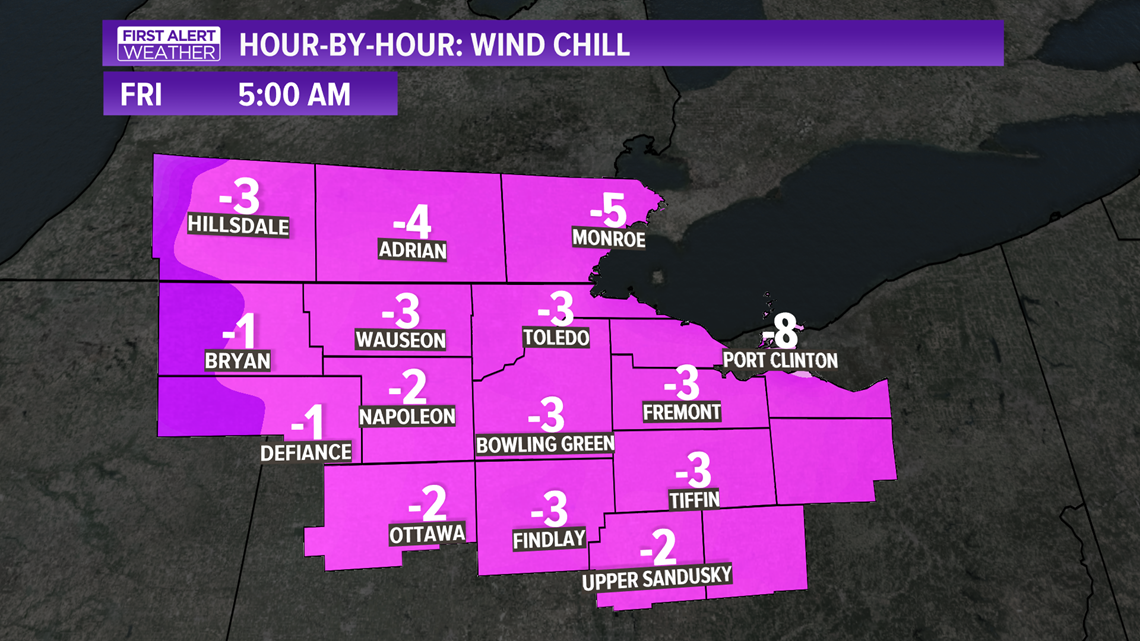 4. When Will This Winter Pattern Break?
It won't take much patience for mild air to return. By early next week, highs are expected to be back into the 40s. Our next system early next week looks to go far north of us, which will allow milder air to spill in from the south. Scattered rain showers, not snow showers, would be expected with this pattern.