TOLEDO, Ohio — Memorial Day weekend has arrived and so has the unofficial start of summer! After the recent stretch of warm days, you'll probably wondering if the summer feel will continue for the weekend.
Not Friday, that's for sure! Friday will feel more like March than May. The holiday weekend will start off with rainy, windy, and cold weather.
The First Alert Weather Team has issued a First Alert Day on Friday due to the impacts of this nasty holiday weekend weather. Here are three things you need to know:
1. Soaking rain is expected almost all day Friday
As a strong low-pressure storm system moves in from the west, rain showers will begin around midnight Thursday night. Rain will become steady and widespread by daybreak, and you'll wake up to a soggy day on Friday. Don't forget the rain jacket for the Friday commute, and leave a few minutes early to account for wet travel conditions.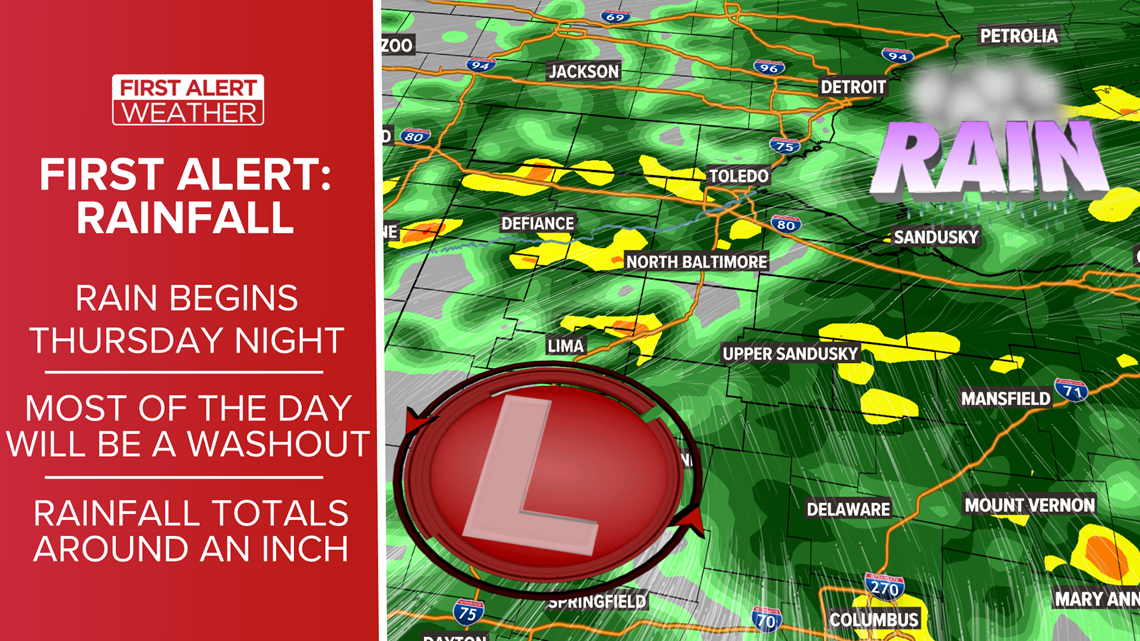 Steady rain will continue into the afternoon, finally lightening up Friday evening. When all is said and done, half an inch to an inch of rainfall is expected. A few areas could even pick up more than an inch of rain.
2. You'll feel a chilly lake breeze and temperatures in the 50s
Remember that March feel we mentioned? With temperatures in the 50s and a chilly northeast breeze, tomorrow will feel more like March than May. While Saturday will bring some improvement upon Friday's weather, it will still feel cool and breezy with temperatures in the 60s and a lake breeze.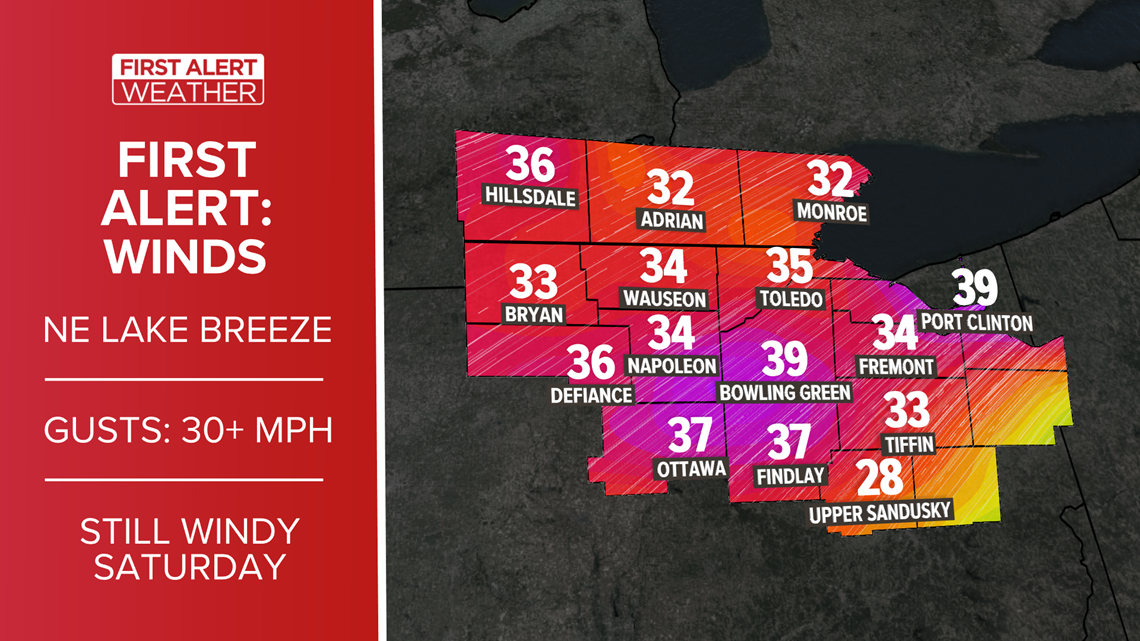 Memorial Day will bring sunny and warmer weather! We'd recommend canceling outdoor plans on Friday and rescheduling for a brighter, milder day such as Sunday or Monday.
3. Many areas still need the rainfall
We get it- this holiday weekend forecast might not come as good news for your outdoor plans! But many areas still need the rainfall. Friday's rainfall, an all-day continuous rain, will help local farmers and gardeners who have recently planted.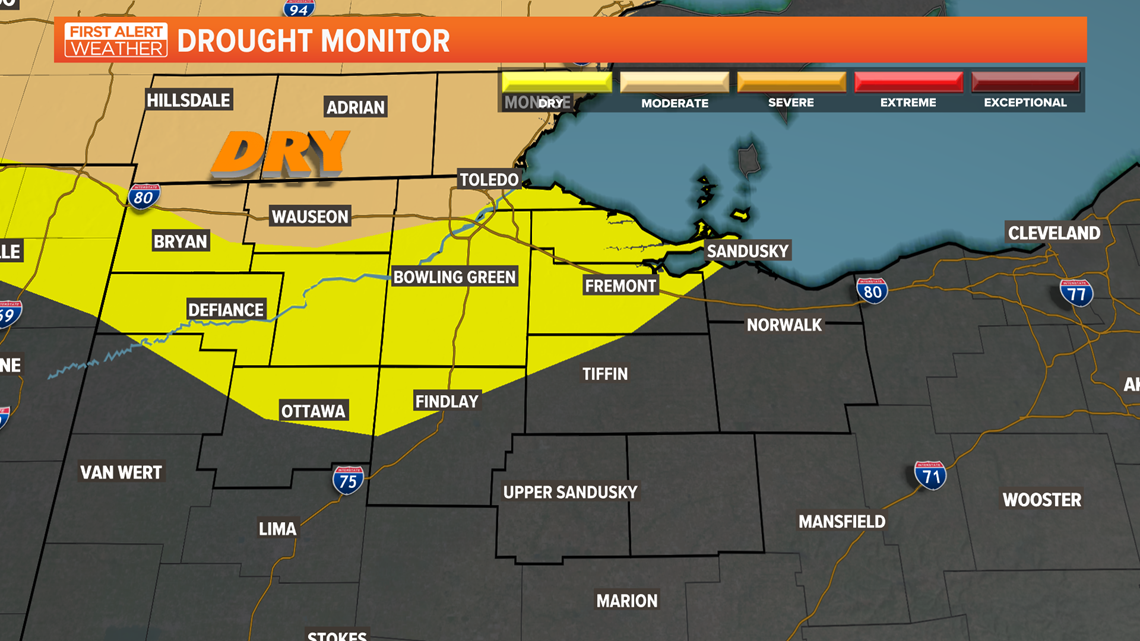 Far northern Ohio and southern Michigan in particular needs rain and is feeling the effects of "moderate" drought conditions. The rainy forecast might not be music to your ears, but the rain will help some folks who still need it!