TOLEDO, Ohio — Even if you weren't alive in 1978, if you live in northwest Ohio you no doubt know about the legacy of the Blizzard of '78. It is the hardware store yardstick against which all other snow events are measured.
In terms of impacts, there's just no comparison to '78. We may never get another storm that causes such widespread and long-lasting impacts.
However, when merely looking at snowfall totals, 2021 takes the cake. Keep in mind, though: Wind gusts and snowdrifts are also a big part of how people remember a storm. Also, a snowdrift is a highly subjective phenomenon, in that people may remember greater or smaller snowdrifts.
Even with this most recent snowstorm, snowdrifts were largely variable based on location and were much more significant in rural areas than in the Toledo metro.
Over two days, Feb. 15-16, if you've lived in Toledo your whole life, this was the biggest snowstorm you've ever lived through, with 14.5 inches measured at Eugene F. Kranz Toledo Express Airport. This is the highest snow total measured there since records began being kept, in 1955. The Blizzard of 1978 totaled 12 inches of snow.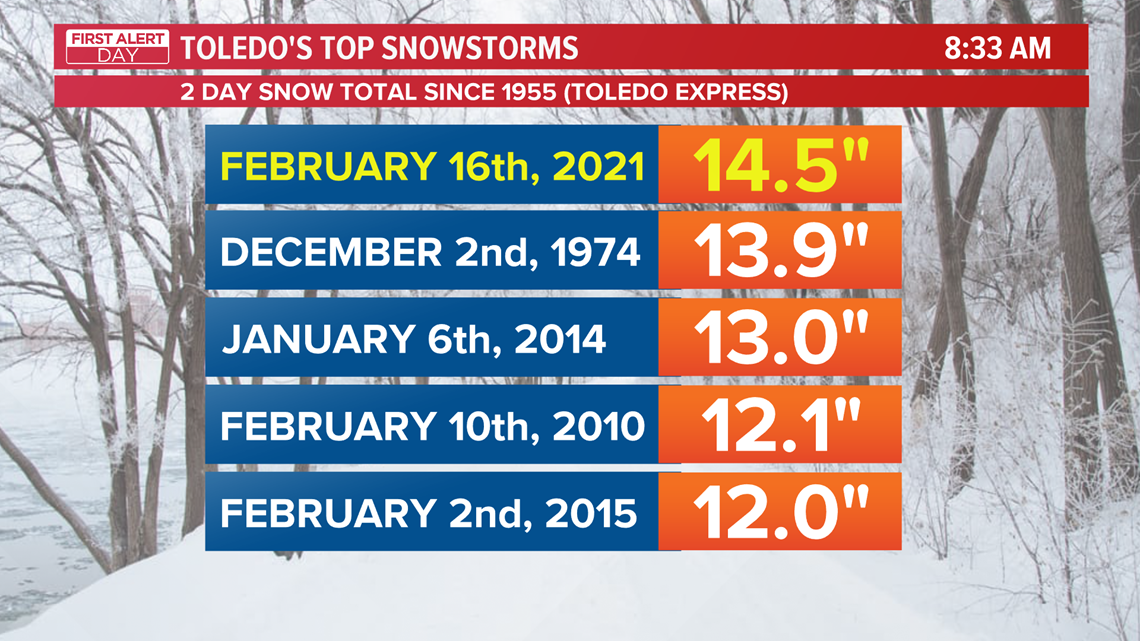 What this recent storm did not have, however, was the wind velocity that made the Blizzard of '78 the BIG one that left its mark. The winds the 1978 storm generated had gusts of 70 mph, leading to at least $100 million in damage and 50 deaths in Ohio. Snowstorm 2021 saw wind gusts of 30 mph.
The drifts of '78? Those towered at 5-10 feet. Snowstorm 2021? The drifts are about 2-3 feet.
In the game of inches, this year rules. But as far as overall impacts and impressions seared in memories? The Blizzard of '78 is still king.