TOLEDO, Ohio — The best time to think about winter is well before the first major winter storm of the season arrives.
Our First Alert Meteorologists have been analyzing the data and they are the team of experts with the insight into what to expect this winter.
First Alert Chief Meteorologist Chris Vickers says few things get more attention than the chill of another winter season ahead. 
The snow no doubt will be falling, to the glee of some and the despair of others. The mounds of snow and piles will grow, but recently, only a few winters have been memorable.  
The question is, how will this winter season measure up?
A big driver in our overall winter pattern will be La Niña. This alters the overall global circulation and can in many winter seasons modify the placement and strength of the polar jet stream.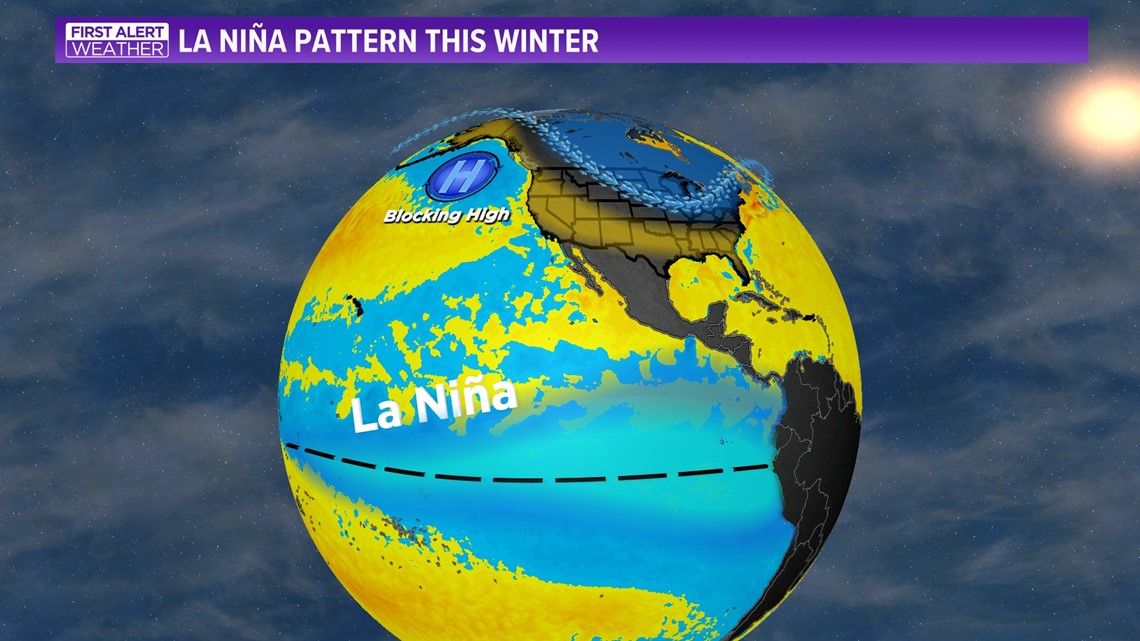 Cooler Canadian air is more likely across the Pacific Northwest and the extreme northern tier of the county.  
This focuses a more active jet stream across the Great Lakes that favors above average precipitation in the winter months.
Our Great Lakes are well above average after an incredibly warm Autumn season. This may moderate temperatures and possibly enhance lake effect precipitation early in the winter.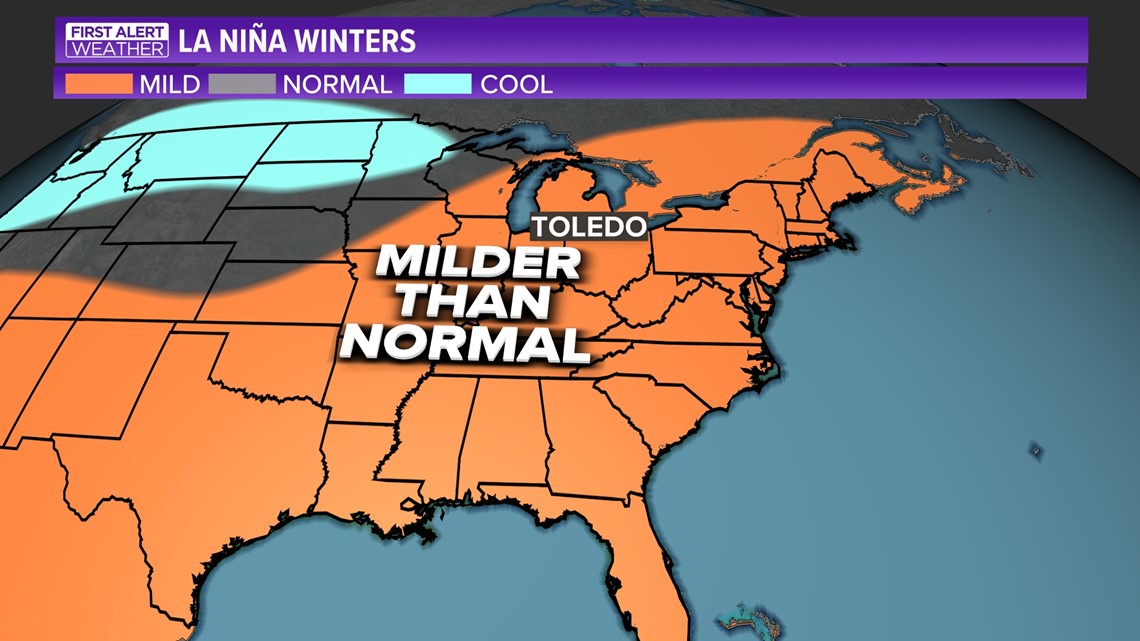 The Canadian snow cover is another factor. Parts of Canada are below average for snow cover. This is an area that we look for colder Arctic air to develop.  
It doesn't stop there. All the way across the globe in Siberia, above average snow cover has been reported early in the season. This could be a breeding ground for more late season winter cold if a "cross polar flow" develops or a split in the polar vortex occurs.
Of course, we couldn't make it through a winter season without talking about the polar vortex.  
Currently, a very strong and stable polar vortex is forecast into December. This circulation near the upper layers of the atmosphere in the polar region is expected to keep the coldest of the arctic air bottled up in the north pole in the early part of the winter season.  
It would be more likely that late-season cold may result if a disruption in the polar vortex causes the circulation to weaken increasing the chance that colder Arctic air could spill into North America.
There are seven main ingredients that can influence our winter weather:
The polar vortex

Siberian and Canadian snow cover

Great Lakes ice cover

Arctic and North Atlantic Oscillation

La Niña

A general warming climate

Hitting on the "BIG" one!
Of course, any winter season can be defined and remembered by an epic storm. Take the Blizzard of '78, for example.
Our winter weather forecast will include above average temperatures for much of the eastern half of the country.
Precipitation will likely be above average in line with a La Niña winter.
We are likely to see more frequent storms and higher variability with greater temperature swings.
MORE FROM WTOL 11: