TOLEDO, Ohio — High pressure will keep sunshine in the forecast for rest of the weekend and beyond.
Temperatures will gradually warm up next week as a spring feel arrives.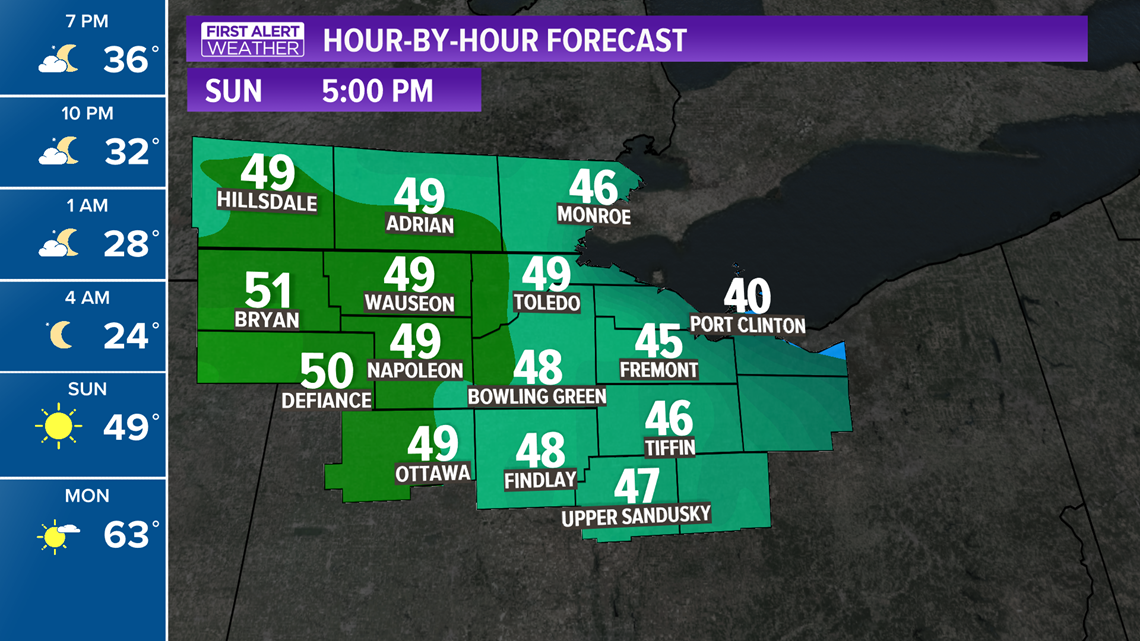 Despite the sunshine, you'll want the winter coat on Sunday since high temperatures will only make it to the mid-40s with a light north breeze.
The wind will diminish, so you'll notice calmer conditions for your outdoor activities.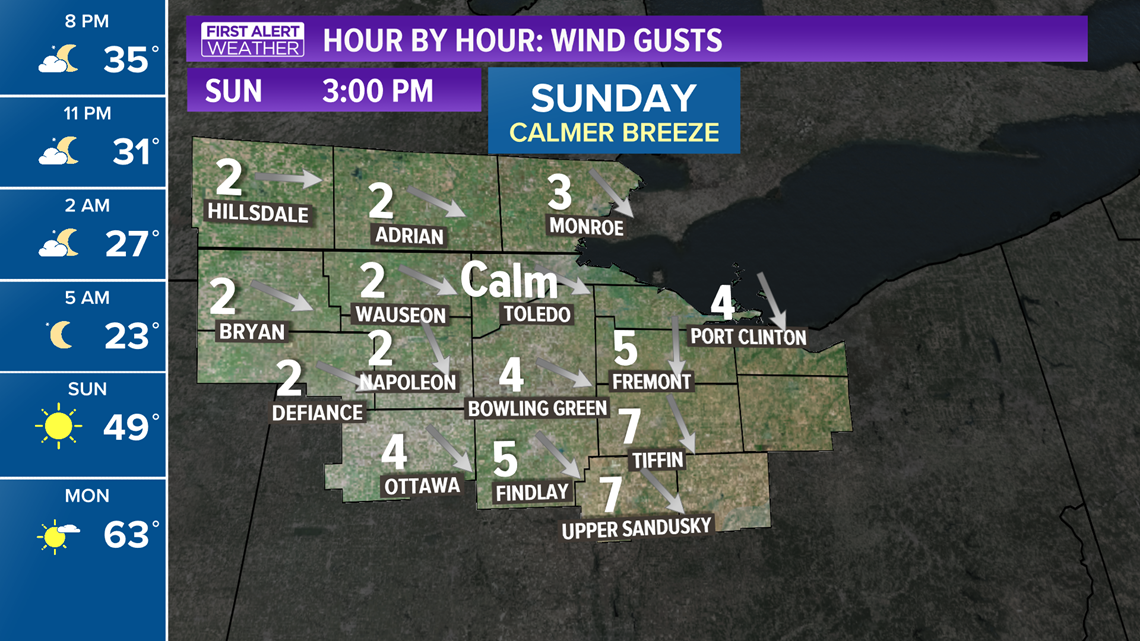 Spring warmth will build on Monday as temperatures soar to the low-60s.
A southwesterly breeze will usher in a mild feel as sunny weather continues.
Tuesday will bring the warmest weather since early November as temperatures surge near 70°, challenging record highs.
Wednesday will deliver a spring setting with highs again near 70°.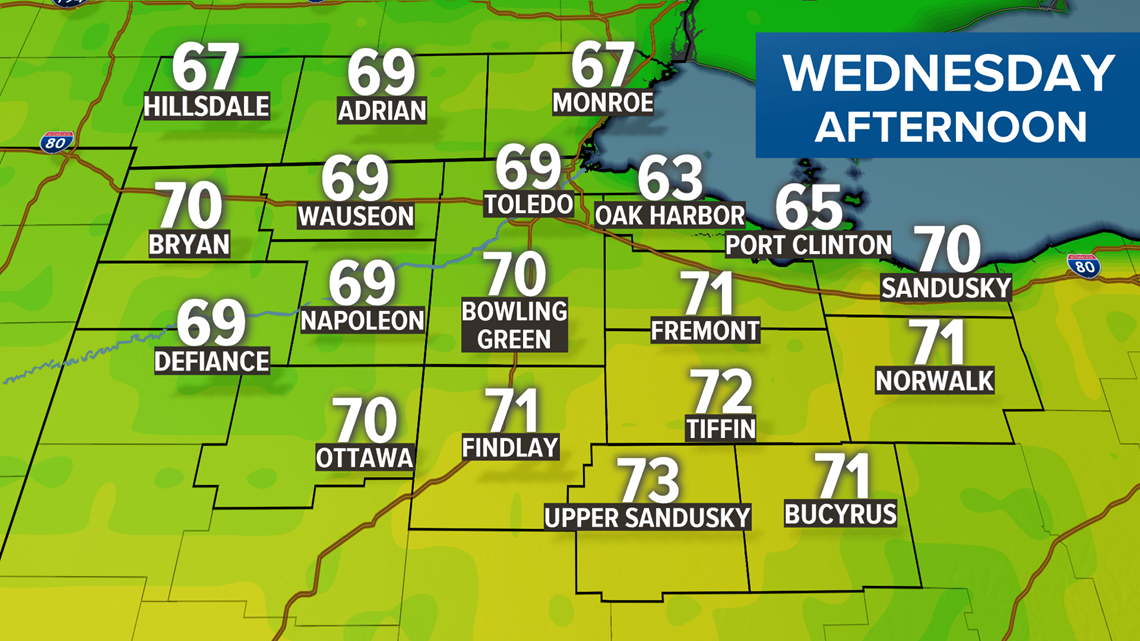 The sunny and dry stretch of weather will come to an end Wednesday night as showers and perhaps a rumble of thunder move in.
The latter half of the week will bring several rain chances, which could cause localized flooding concerns.
Check the First Alert Weather App for the latest on rainfall timing.
Cooler weather conditions will arrive by next weekend as highs drop to the 50s. Enjoy the spring warmth while it lasts!

DAY-BY-DAY FIRST ALERT FORECAST
Sunday: mostly sunny, warmer. Highs in mid-40s.
Monday: mostly sunny, warmer. Highs low 60s.
Tuesday: breezy and much warmer. Highs near 70.
Wednesday: breezy, slight chance. Highs low 70s.
Thursday: rain likely, thunder possible. Highs low 60s.
Friday: partly sunny. Highs upper low 50s.
Saturday: mostly sunny. Highs upper 40s.
Sunday: partly sunny. Highs mid-40s.
The First Alert 10-day forecast is looking mild and dry overall, until we hit Wednesday and Thursday.
Download the First Alert Weather App for the latest 10-day forecast!
SPRING FORWARD
Don't forget about the time change next weekend!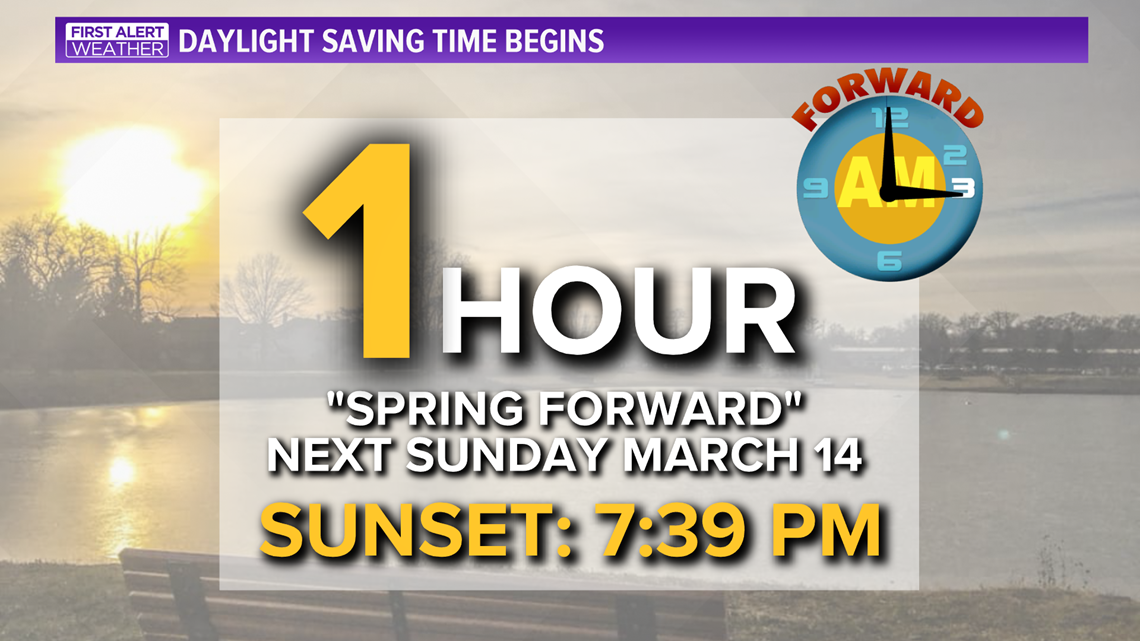 SPRING SNOWFALL?
Are we done with snow? Not likely. We average 7.0" of snow in spring. We expect March will start very mild with no snow, but it's seldom that we are entirely done with snowfall by March 1.
No measurable snow in spring has only happened three times in Toledo history: 2010, 1991 and 1946.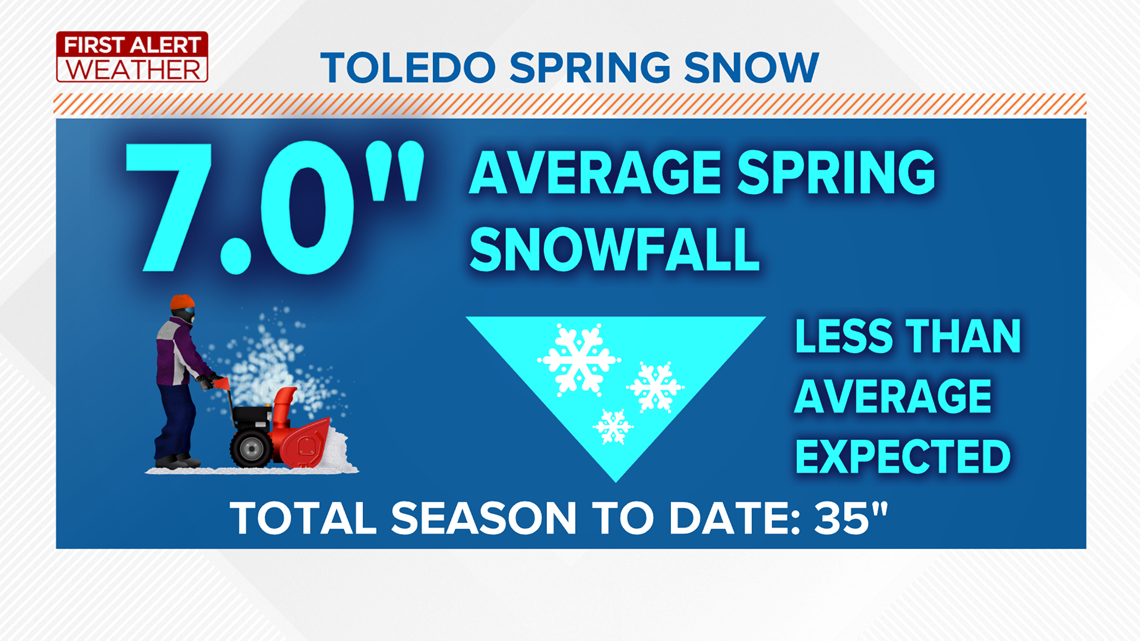 RELATED VIDEO: