TOLEDO, Ohio — There will be mostly clear skies tonight with dry and crisp fall-feeling weather, setting up the evening well for Big Board Friday Football.
Starry skies and chilly weather will see lows tonight dropping into the 40s.
It will be considerably warmer near the Lake Erie shore with temperatures remaining in the 50s. It will turn breezy on Saturday and Sunday, especially near the lakeshore with brisk northeast winds.
This will cause rough and unsettled conditions on Lake Erie.

Bright skies will be seen to the west on Saturday and more clouds to the east due to the remnants of Post Tropical Cyclone Ian. It is expected the remnants of Ian will miss our area this weekend, keeping us dry, pleasant and a bit breezy.
Dry and mild weather will continue for the first full week of October with several days featuring highs in the upper 60s to near 70 degrees. The arrival of a front next Thursday may be the lone chance of sparking a few scattered rain showers as cooler fall weather pushes into the area.
Stay tuned to WTOL 11 and download the free WTOL 11 weather app for the latest 10-day forecast!
Fall foliage
Many people think it's the prettiest time of the year.
The fall colors will turn more vibrant as we head into October.

Lightning and storm safety
It's a grim, tragic reminder to stay safe before, during and even after storms.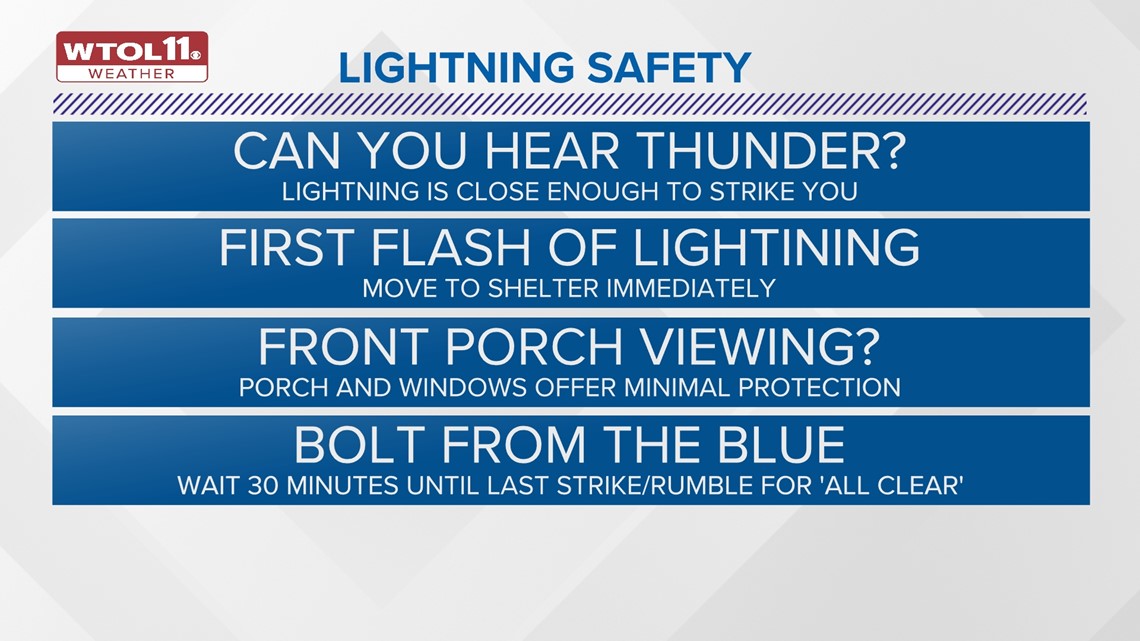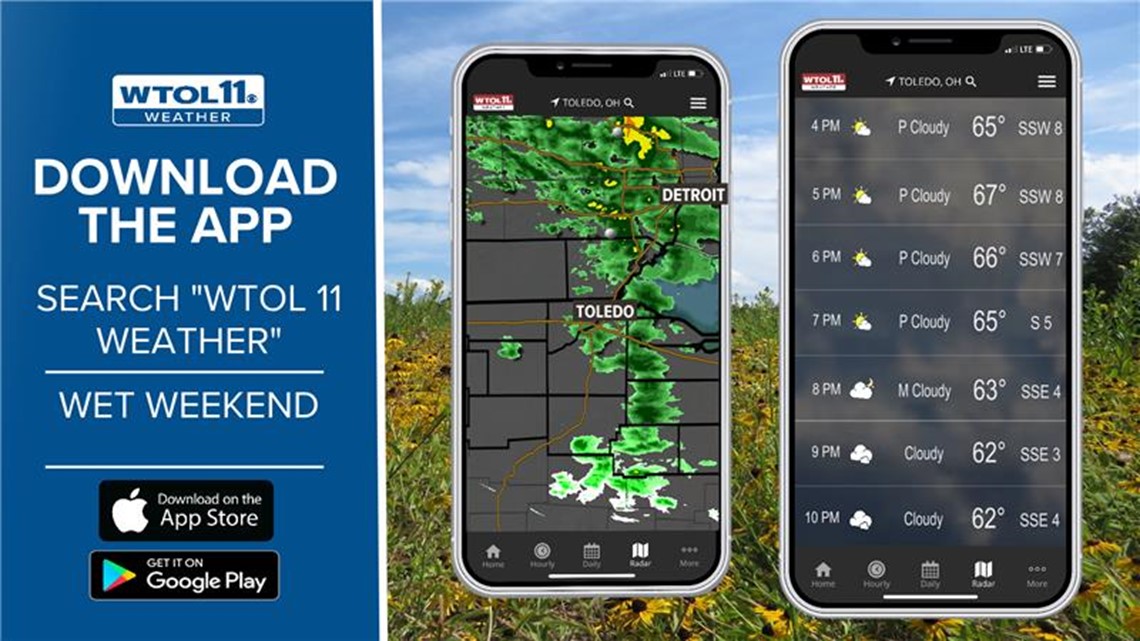 WTOL 11 meteorologist John Burchfield breaks down how the weather app works for you.
Want more from WTOL 11?
➡️ Get a fresh start to your morning and wrap up your day with the latest news and your WTOL 11 Weather forecast delivered right to your inbox!
WTOL 11's Your Morning Blast and Your Evening Blast deliver stories from northwest Ohio, southeast Michigan and beyond to keep you informed.