TOLEDO, Ohio — Behind the cold front that brought rain showers this morning, you'll feel cool and breezy weather this evening. Temperatures will drop to the 50s after sunset as west winds continue.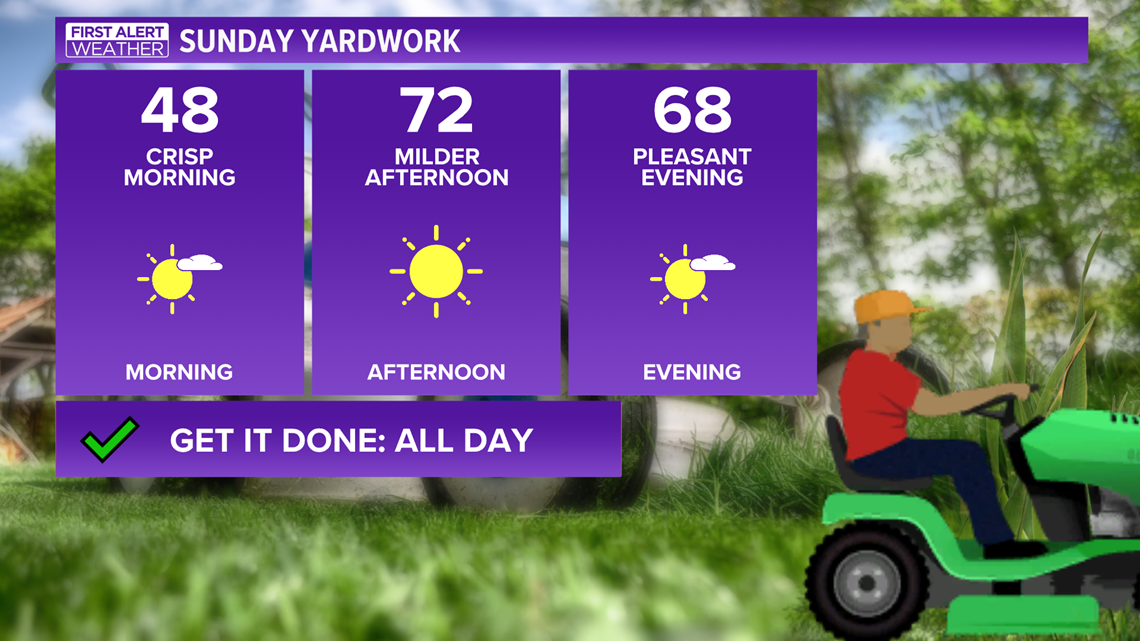 Sunday's Komen Race For The Cure in Toledo will have great weather. Sunday will be breezy, sunny, and milder with temperatures in the mid-70s, near normal for late September.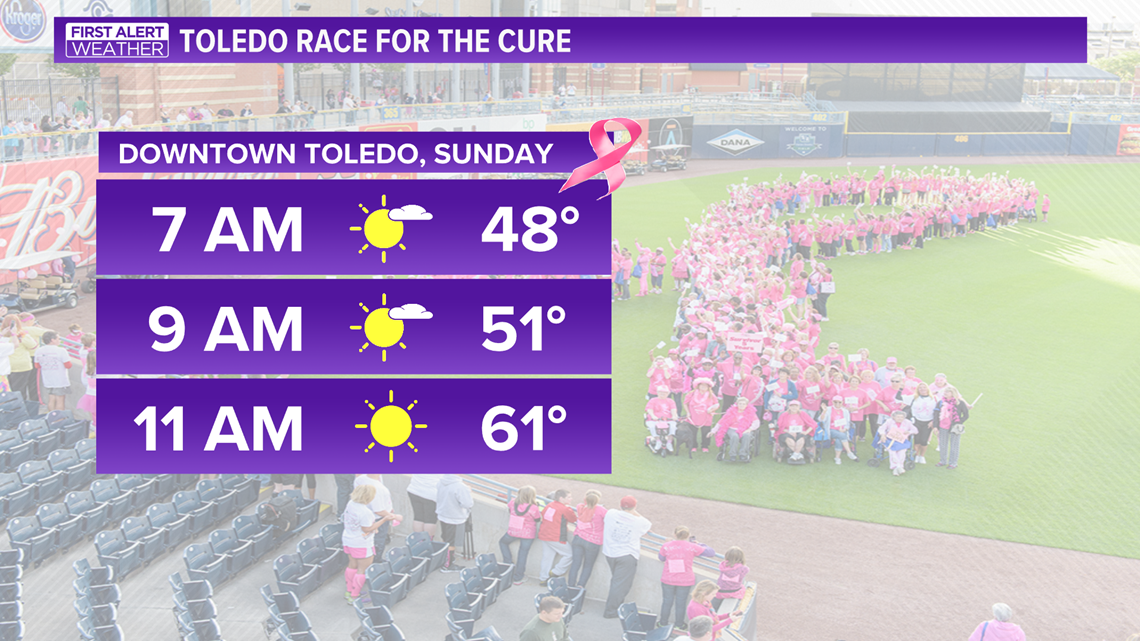 If you like it warmer, you'll enjoy Monday's weather. As a warm front lifts in, high temperatures could make a run for 80. A weak cold front will drop temperatures down to the low 70s by Tuesday. The sunny and dry weather will continue for the workweek. Temperatures will remain mild and pleasant in the 70s and sunny weather will continue.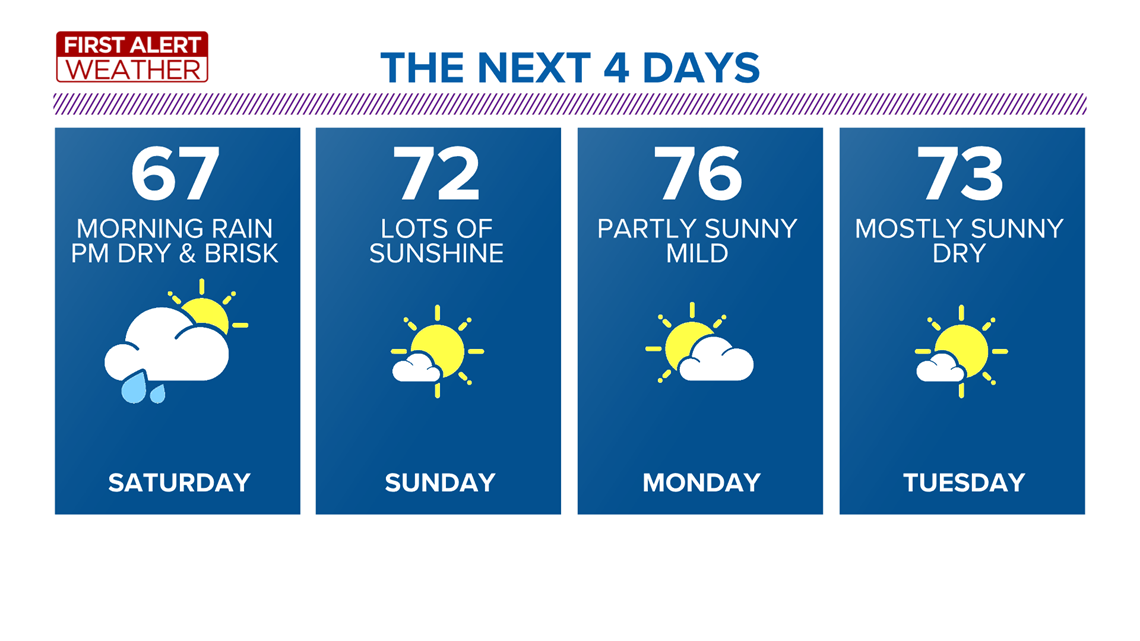 Fall foliage!
Fall foliage is just starting to change color! Peak color will arrive in mid-October. Should be vibrant this year!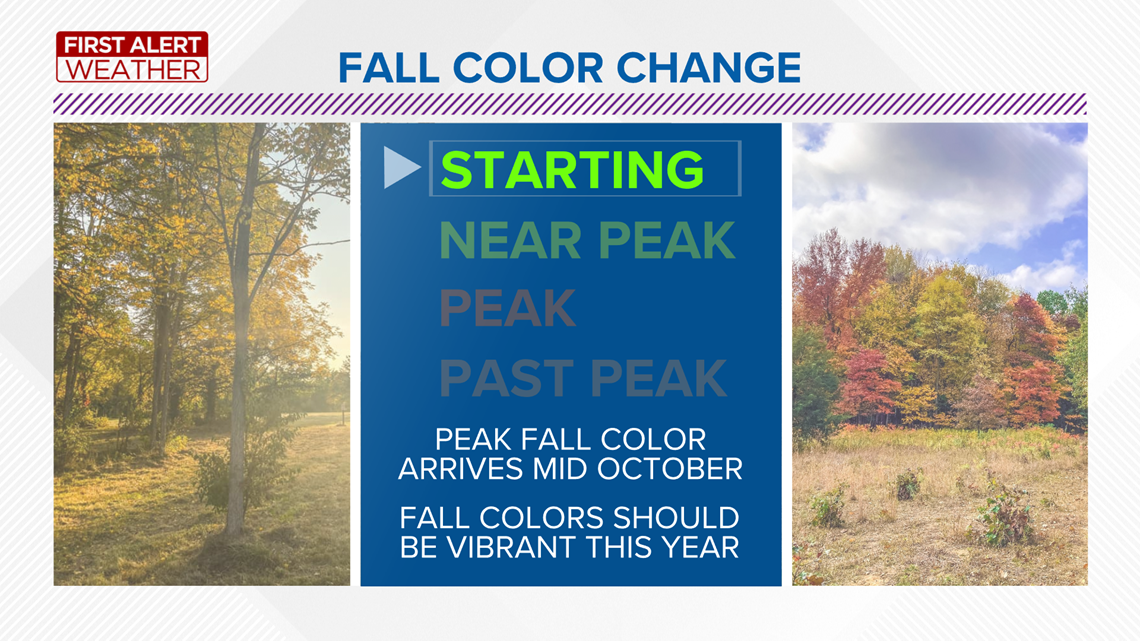 Wettest September days since 1871
Here's a look at the cumulative rainfall total from this week's soaker!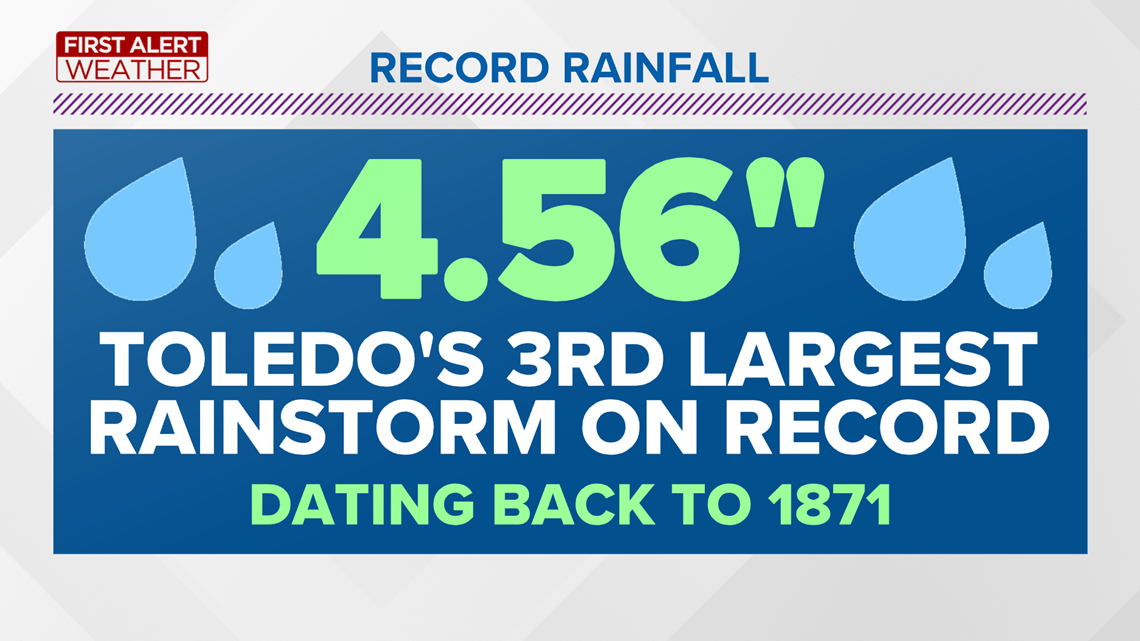 Since 1871, there have only been four September days out of about 4,500 total days that have ever record 3" of rain or more in a single day. (That's 0.0009% of days!)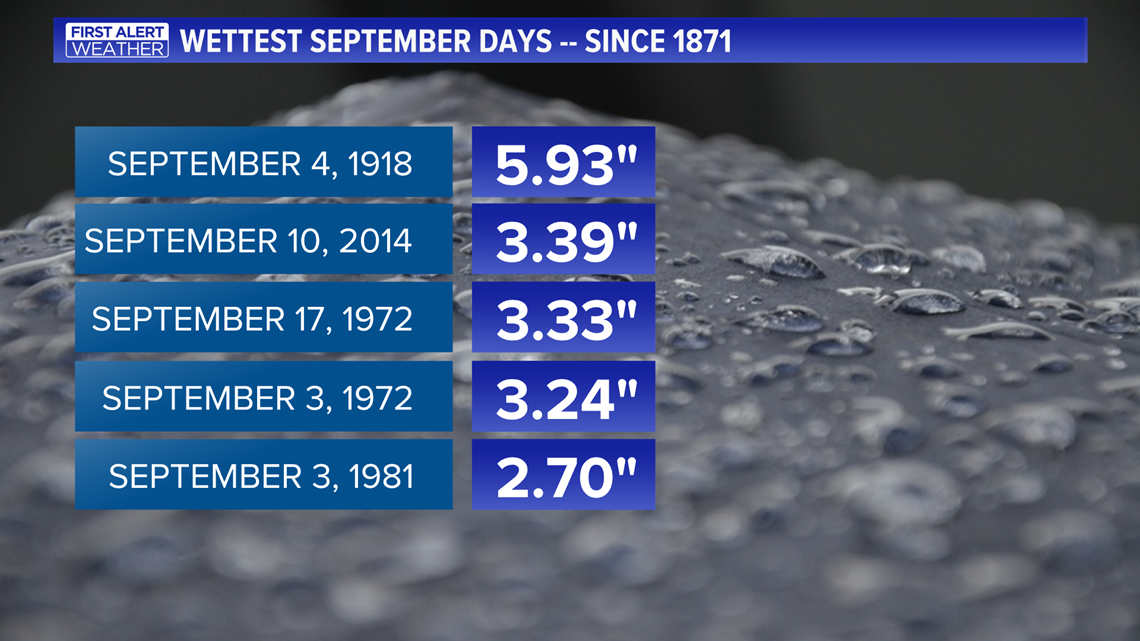 How much rain fell over the past few days? Bottom line, this was the largest multi-day rainstorm in your lifetime.
First Alert Chief Meteorologist Chris Vickers ran some rough numbers and to put this week's historic rainfall into perspective, used two tried and true units of measurement: gallons and... bathtubs!
With an estimated average of 5" overall, almost 52 BILLION gallons of rain fell just in Lucas County alone!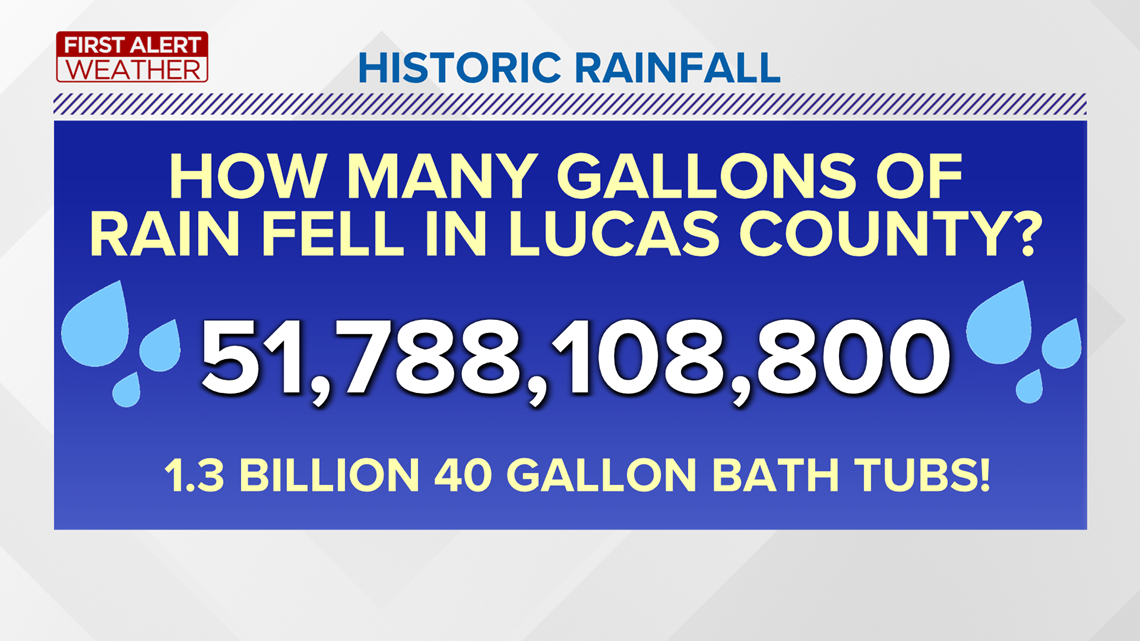 In Wood County, just enough rain fell to fill 65,300 Olympic-sized swimming pools!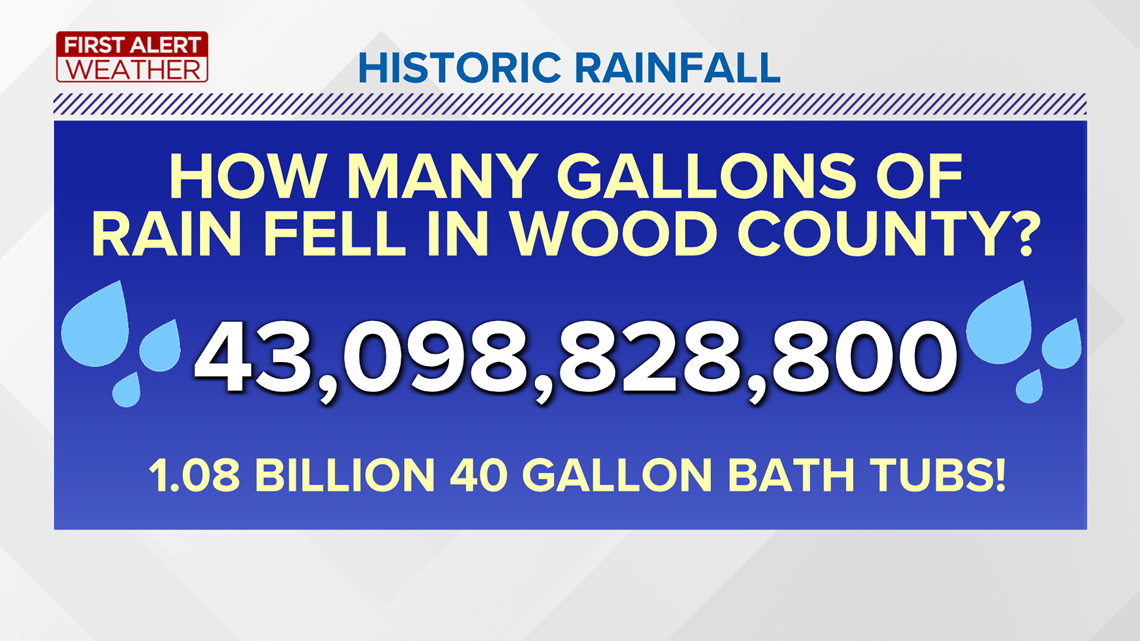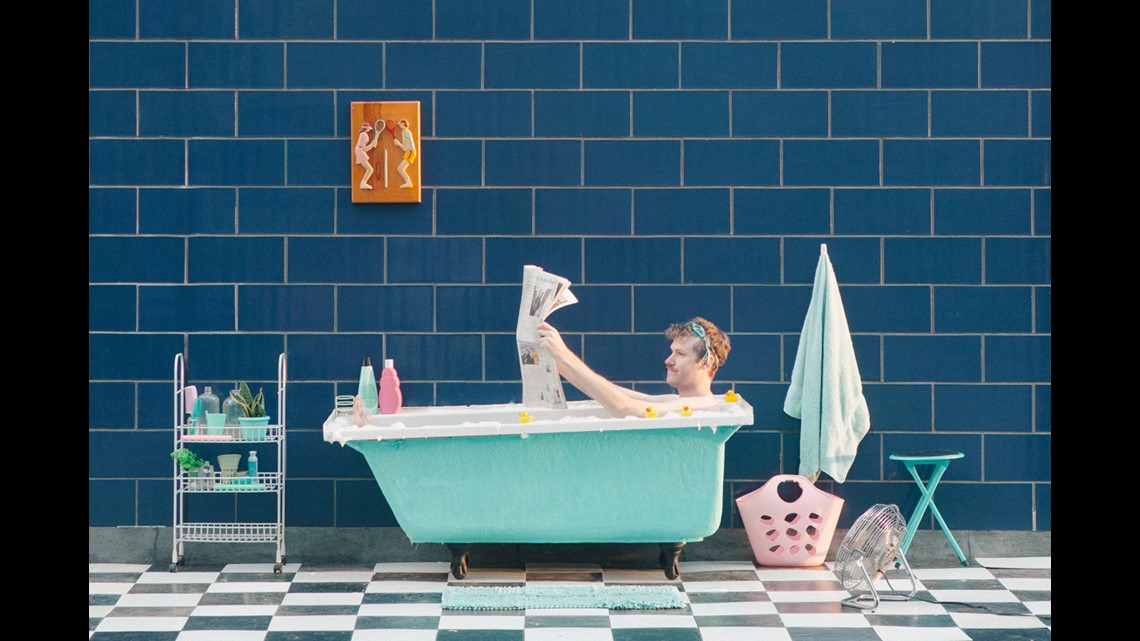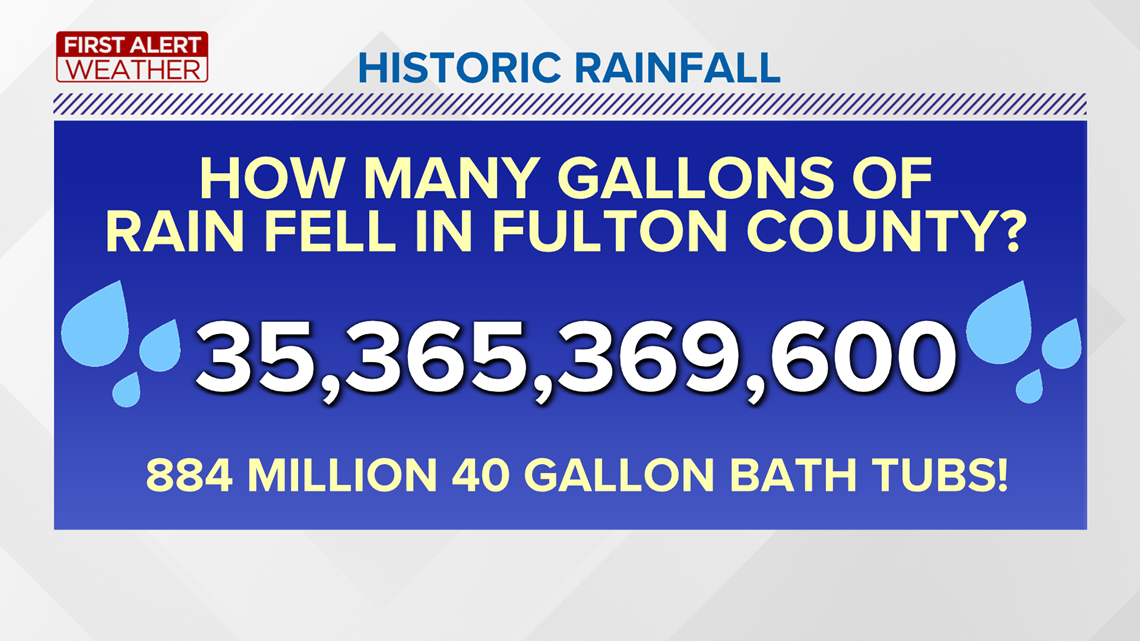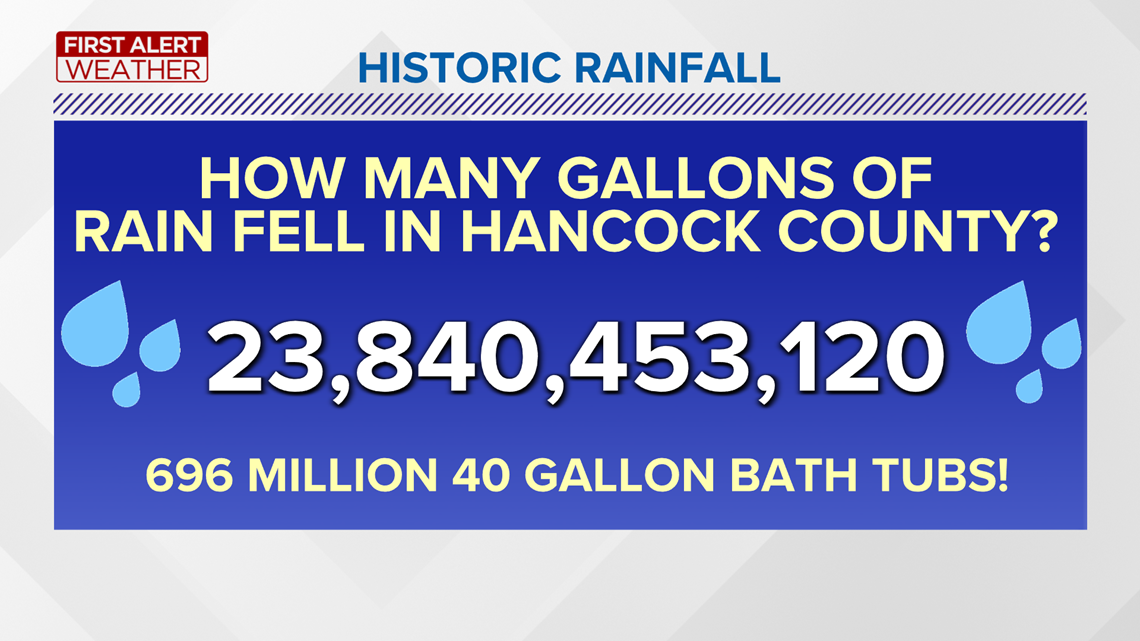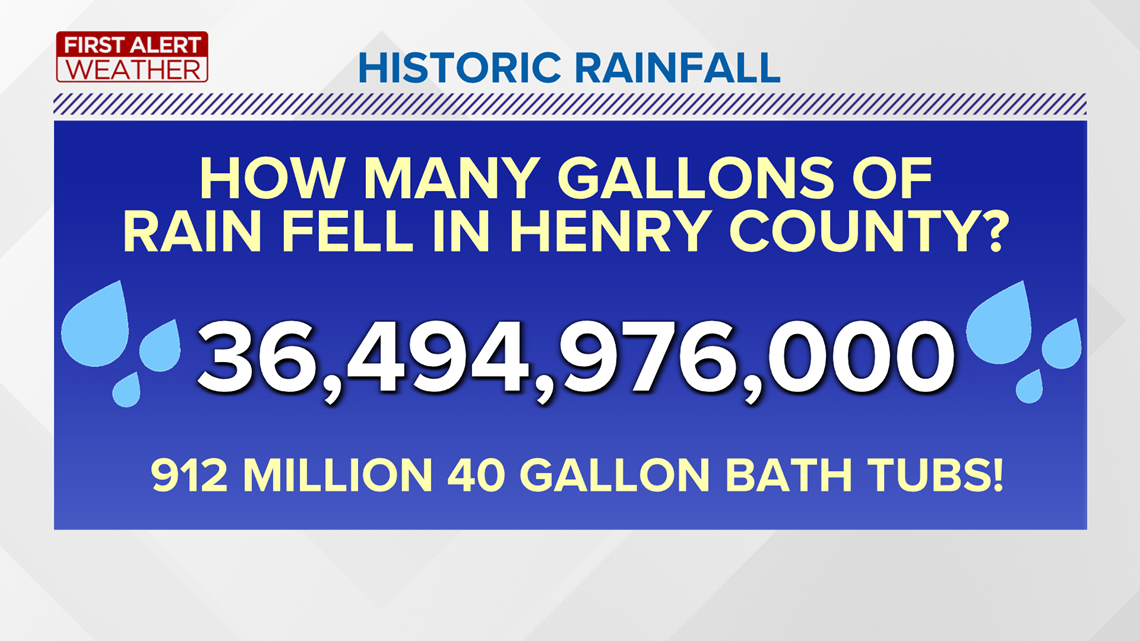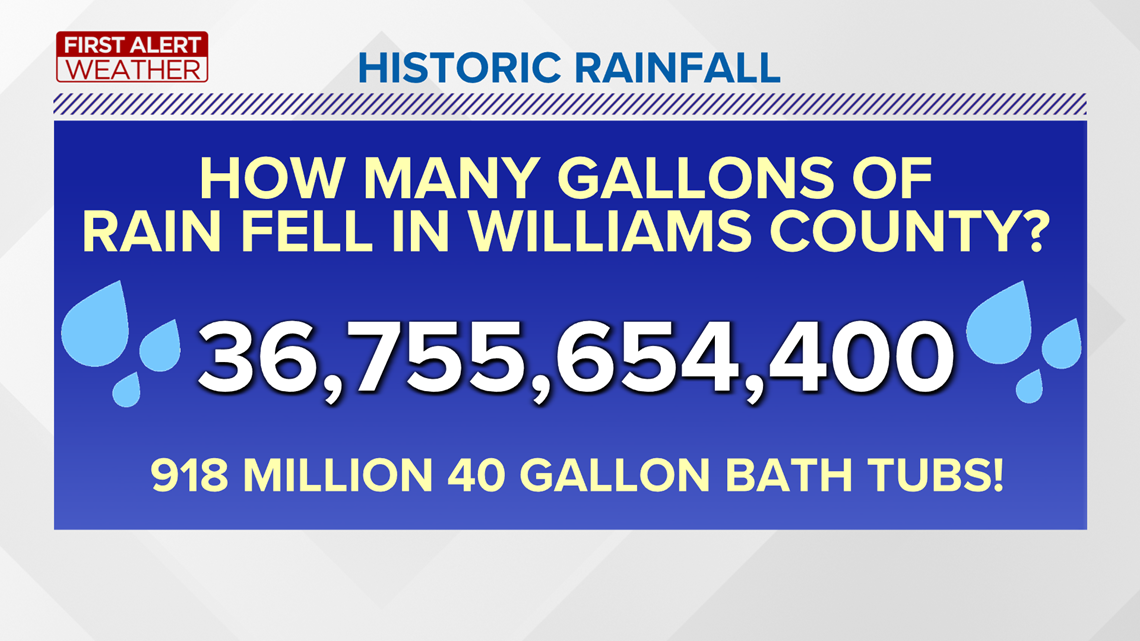 Download the WTOL 11 First Alert Weather app for the latest updates right to your phone! Just click this link for exclusive videos and local coverage from our First Alert Weather Team.
If you're on the fence, Chris Vickers explains (with enthusiasm) why you should get our free app, rather than spend money on a copy of Farmers' Almanac!