FINDLAY, Ohio — A busy intersection in Hancock County is set to close next week.
Starting Monday in Findlay, the five-way intersection of West Main Cross, East Street and Martin Luther King Jr. Parkway will close for 90 days.
This joint county and city project is elevating this stretch of road so the parkway can remain open in the event of another 100-year flood.
The last time floodwaters got that high, the only river crossing that was left open over the Blanchard River was I-75.
"That's obviously an issue, especially for emergency services not being able to have that quick access; and the separating between the east side of town and our hospital which is on the southwest side of town," Findlay mayor Christina Muryn said.
Over the last few weeks, crews have been busy working on the east side of the bridge, raising the Clinton Street intersection four to five feet.
Then, this upcoming project on the west side of the bridge will raise this intersection about three feet.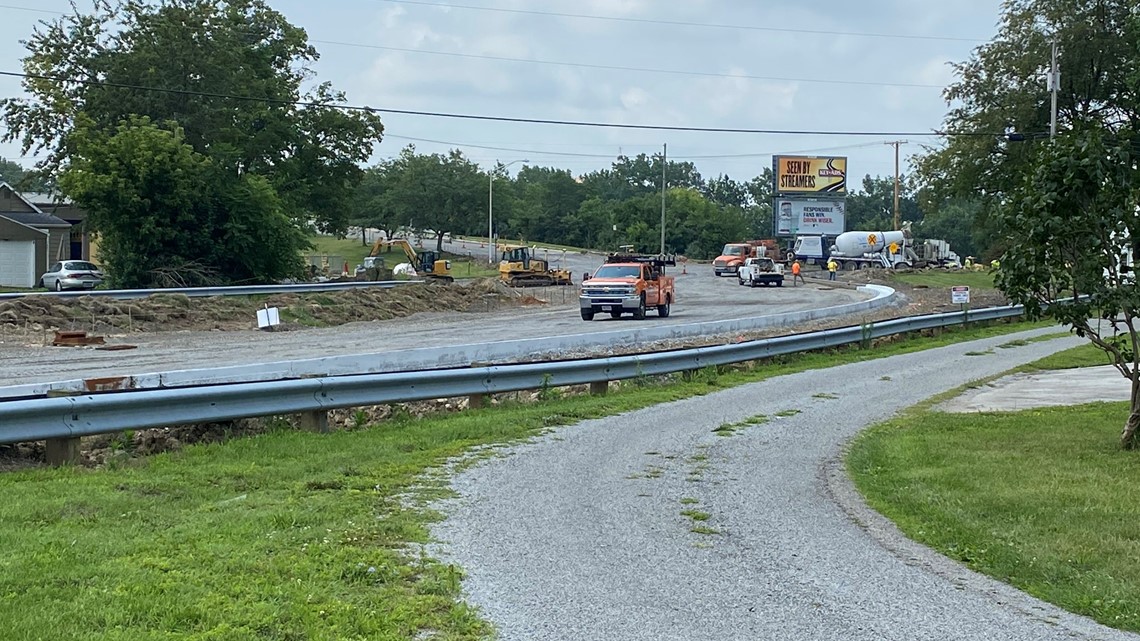 It is easy how much higher this roadway will be elevated by looking at the current road levels compared to the height of the new storm drains.
Though there will be a much different grade to the roadway once the project is done, it is designed specifically to redirect floodwaters back to the river.
"One thing that's important for folks to know is that the surrounding area is not going to be negatively impacted by floodwaters because of this change," Muryn said.
MORE FROM WTOL