LAS VEGAS — As the Browns continue to bolster their roster through the NFL draft, we're take a moment to celebrate a local kid who is about to realize his football dream.
The Seattle Seahawks on Saturday selected Cleveland native Coby Bryant with the 109th overall pick in the fourth round. A cornerback, Bryant is one of several Northeast Ohio natives on draft boards this year, but is the first to be taken so far.
Bryant graduated from Glenville High School, where head coach Ted Ginn Sr. has made a tradition out of producing future NFL talent. He helped the Tarblooders to the Division II regional finals as a junior in 2015 and was a Senate League All-Star a year later.
Bryant then moved on to the University of Cincinnati, and after playing just three games during his redshirt year in 2017 quickly emerged as one of the nation's top DBs. He finished his college career with 35 pass deflections, five tackles for loss, and nine interceptions.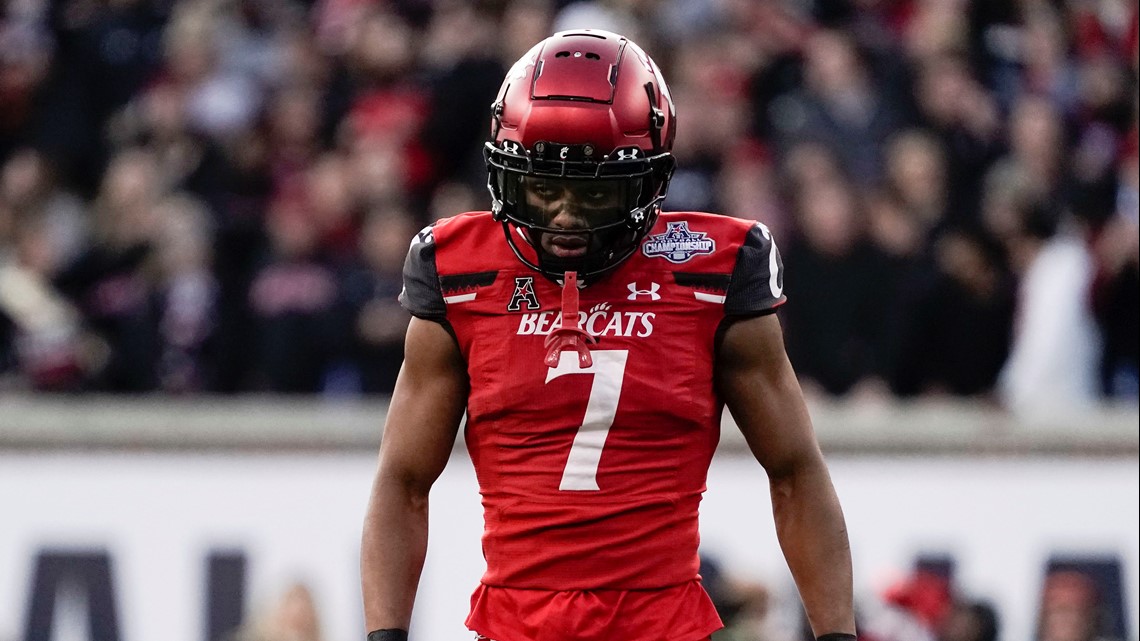 The 23-year-old Bryant's crowning achievement came in 2021, when he teamed with Ahmad "Sauce" Gardner to form a lethal secondary that helped the Bearcats to an undefeated regular season and a College Football Playoff berth. Though Gardner was the more highly touted prospect and ended up being drafted fourth overall by the New York Jets, it was his fellow All-American Bryant who earned Jim Thorpe Award honors as the best DB in the land, deflecting 11 passes and hauling in two interceptions while also forcing two fumbles.
Besides hailing from a high school football powerhouse, Bryant also comes from a football family: His older brother Christian also starred at Glenville before becoming an All-Big Ten safety at Ohio State and spending parts of three seasons in the NFL.