BEREA, Ohio — The Cleveland Browns designated for return from injured reserve third-year tight end David Njoku prior to Wednesday's practice at team headquarter, after he missed eight games because of a wrist injury suffered in mid-September.
Although Njoku's availability for Sunday's game against the Miami Dolphins at FirstEnergy Stadium in Cleveland has yet to be determined, the Browns will get their first extended look at the athletic pass catcher on the practice field in more than two months.
"He's getting more healthy, so from that standpoint, that's all I know. I don't know what kind of condition he's in," Browns coach Freddie Kitchens said prior to practice. "I don't know where he's at mentally. Sometimes, you just have to put them out there and see how they do."
Although Kitchens is not yet sure what kind of shape Njoku is in, physically or mentally, he feels the player is ready to test the waters at practice.
"He's ready to go full-contact," Kitchens said.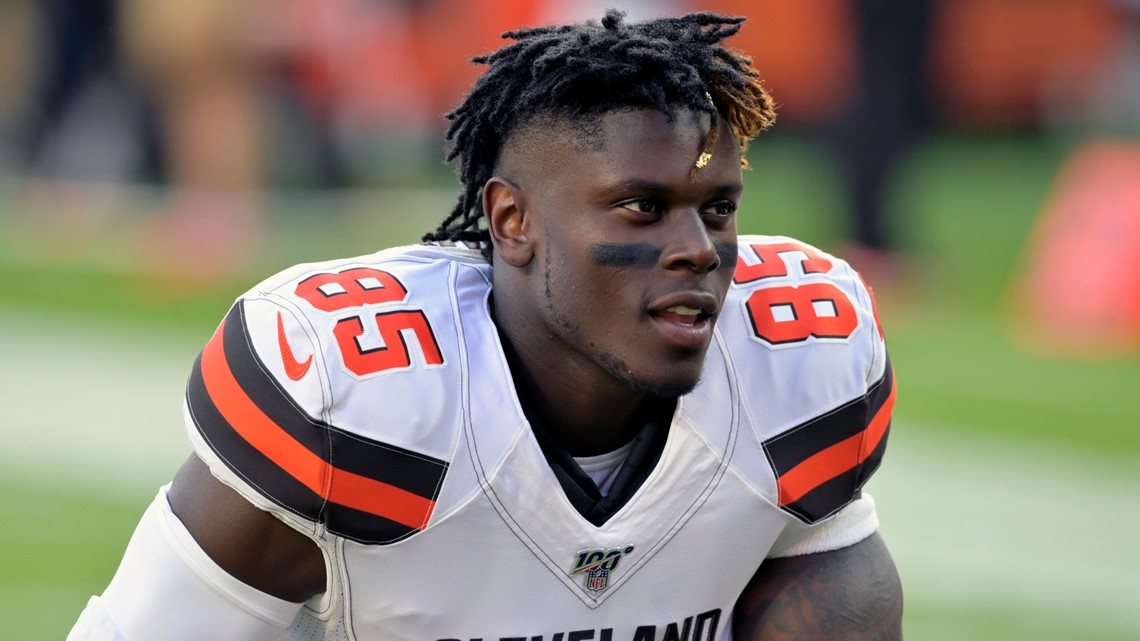 Currently, Njoku is working back into game shape after suffering a broken wrist in a 23-3 win over the New York Jets at MetLife Stadium in East Rutherford, New Jersey on "Monday Night Football" on September 16.
Until now, Njoku has not dealt with major injury concerns in his professional career, as he played in 34 straight games since joining the Browns via a first-round pick in the 2017 NFL Draft out of the University of Miami (Florida).
This year, Njoku has four receptions in seven targets for 37 yards and one touchdown, which came in the Browns' 43-13 loss to the Tennessee Titans in the 2019 regular-season opener at FirstEnergy Stadium in Cleveland on Sunday, September 8.
"We haven't made a decision on that," Kitchens said of Njoku possibly being ready to play Sunday. "We haven't even seen today what he can do, so we'll get him out there and see. If he can play only two plays, that's not going to help us at all, so we'll see."