BEREA, Ohio — With a COVID outbreak hitting the Browns' roster hard, we now know that Saturday's scheduled game against the Las Vegas Raiders has been moved to Monday, giving those players potentially more time to get back on the field.
Although Cleveland's reserve/COVID-19 list remains long, it appears one of those players will be ready to go.
The team officially activated Anthony Walker Jr. from the list Friday afternoon. The veteran linebacker had been out since testing positive for the virus more than week ago, forcing him to miss last Sunday's win over the Baltimore Ravens.
In his first season with the Browns, Walker has emerged as one of the club's best defensive players, leading the unit with 85 tackles along with two pass deflections and a sack. All this has come despite missing four games this year, including three back in September and October due to a hamstring injury.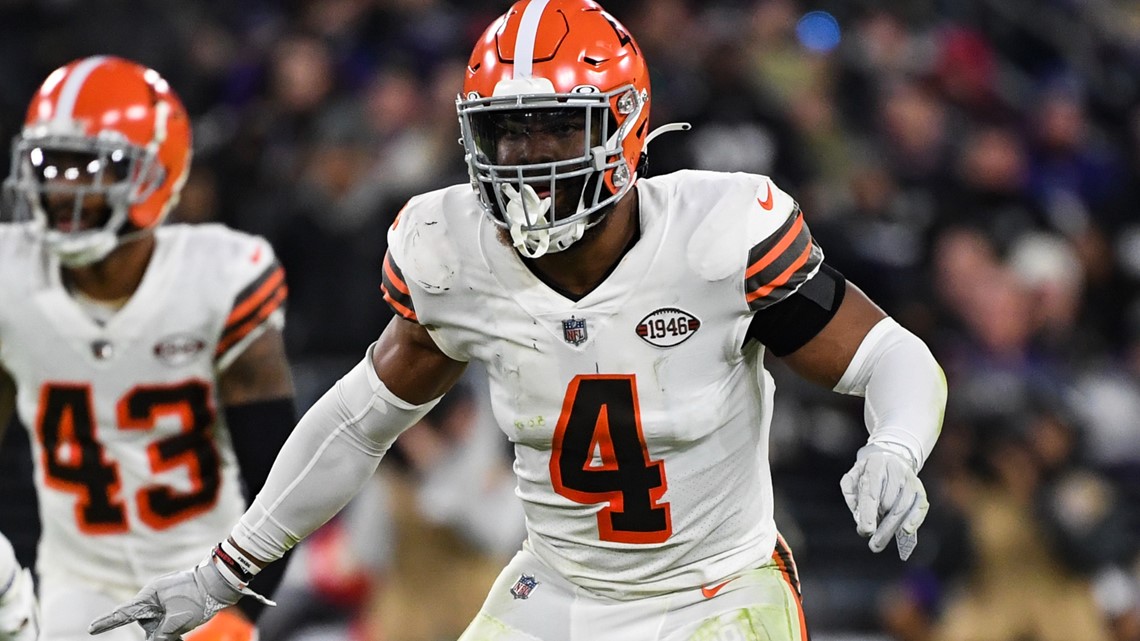 QB Case Keenum
RB Kareem Hunt (inactive anyway due to injury)
LB Tony Fields II
LB Jacob Phillips
LB Mack Wilson
CB A.J. Green
S Grant Delpit
S Ronnie Harrison Jr.
In addition, multiple members of the practice squad are sidelined, further impacting the Browns' depth. With both backup quarterback Keenum and starting QB Baker Mayfield out for now, third-stringer Nick Mullens was activated from the practice squad and is currently slated to start Monday, while former Cleveland preseason player Kyle Lauletta was signed from Jacksonville's own squad to be the emergency backup.
In a statement released after the NFL moved the game, the Browns said they "are fortunate that every member of our organization who has recently tested positive was vaccinated." League rules stipulate any vaccinated player who tests positive can return to the field if he tests negative at least twice 24 hours apart.
The team also said the "majority" of those on its list "are currently asymptomatic or experiencing mild symptoms." The NFL changed its protocols this week to make it easier for vaccinated players who have tested positive and are asymptomatic to return to team activities, but officials have not given specifics, and it is unknown how the alterations could affect Cleveland prior to Monday's kickoff.