CLEVELAND — We are exactly two weeks away from the announcement of the voting results for the National Baseball Hall of Fame's 2023 ballot, and this year's results are expected to create a good deal of conversation either way.
With former stalwarts like Barry Bonds and Roger Clemens having exhausted their eligibility, this year's slate of candidates is seen as one of the "weakest" in years. However, there remain several viable options for election to Cooperstown, including two stars with Cleveland ties who both find themselves in precarious positions.
Let's start with Manny Ramirez, the slugging outfielder who spent eight seasons with the Indians. The 12-time All-Star finished his career with a .312 batting average and 555 home runs, and while those numbers would ordinarily make him a first-ballot Hall of Famer, allegations of steroid use have left his candidacy in limbo, notably two positive performance-enhancing drug tests that left him suspended for a total of 150 games.
Ramirez hit 236 of his home runs with the Tribe from 1993-2000, and while most of the PED allegations occurred after he left Cleveland, they have been enough to sink his case so far, especially with more established steroid-tainted players like Bonds and Clemens failing to be inducted. This is the 50-year-old's seventh year of eligibility out of a possible maximum of 10.
According to renowned Hall of Fame ballot tracker Ryan Thibodaux, just 40.9% of baseball writers have checked Ramirez's name during this cycle, well short of the 75% needed for induction. In addition, he has failed to gain any net votes (i.e. writers voting for him this year after not doing so last year), meaning if current trends hold his final number will likely be around the 28.9% it was in 2022. Thibodaux's tracker shows 149 ballots have been made public as of Tuesday, roughly 37.8% of the electorate.
But while Ramirez's credentials will likely continue to be debated by voters next year and beyond, that might not be the case for his former teammate. Shortstop Omar Vizquel finished his career with 2,877 hits and 11 Gold Glove Awards (including eight with the Indians), and while his candidacy has always been seen as "borderline" he managed to rally the support of 52.6% of the writers in 2020 and appeared to be on the fast track to election. Unfortunately, his own alleged misdeeds have changed that.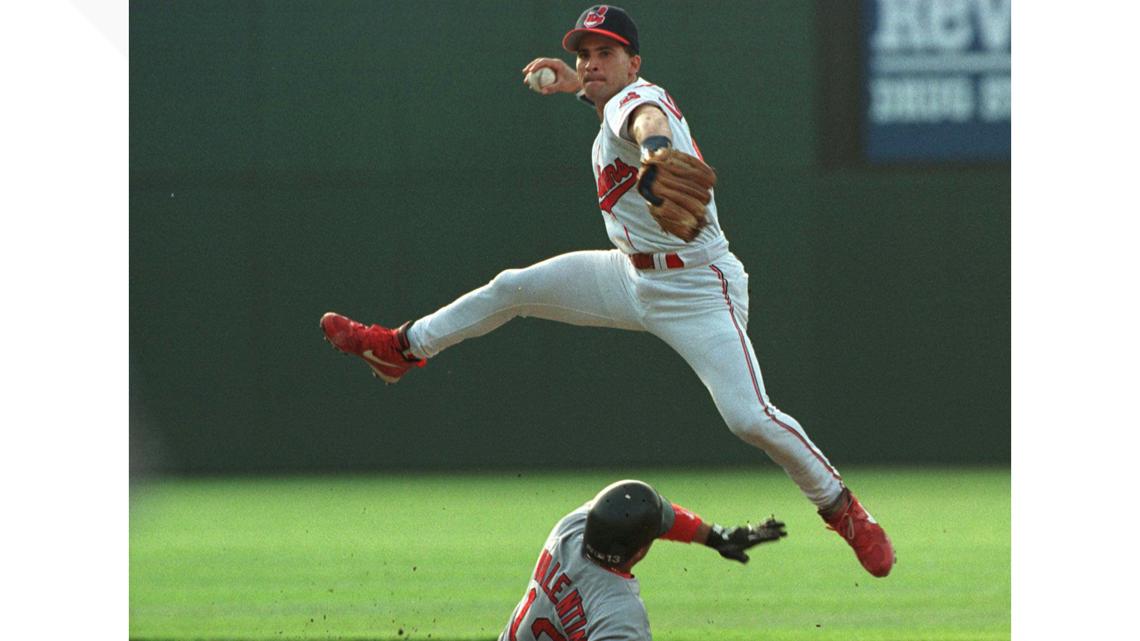 With the disturbing claims now public, Vizquel's candidacy collapsed, falling to 49.1% ballot support in 2021 to just 23.9% a year ago. Now, Thibodaux says Vizquel has appeared on just 8.7% of known ballots in his sixth year of eligibility (with two net votes lost), and if that figure falls below 5% on the final tally, by rule his name will be removed from further consideration among the writers.
Jhonny Peralta, Vizquel's replacement at shortstop for the Tribe, is making his debut on the ballot this year, as is 2016 fan favorite Mike Napoli. However, both have yet to gain a threshold vote and are seen as likely to fall below the 5% threshold.
According to Thibodaux, former third baseman Scott Rolen (81.2%) and Colorado Rockies legend Todd Helton (79.9%) are the only candidates currently polling above the 75% needed for induction, with former relief ace Billy Wagner not far behind (73.2%). Power-hitting second baseman Jeff Kent, who played briefly for the Indians in 1996, also has a net gain of 26 votes and sits at 50.3% in his 10th and final year of eligibility.
The baseball writers will announce the final results on Jan. 24, and it remains possible no candidate will be elected this year, as was the case most recently in 2013 and 2021. Should anyone get the call from Cooperstown, they will be inducted this July alongside former first baseman Fred McGriff, who was selected for enshrinement in December by the Hall of Fame's Contemporary Baseball Era Committee.