BLOOMDALE, Ohio — The Hoiles family tradition runs deep out at Elmwood High School. If you've spent any time out on Jerry City Road, you know that name is synonymous with Royals athletics.
Being at the diamond is just a right of passage for the Hoiles family. At first, it was baseball, but it's now all about softball.
Matt Hoiles is the hall of fame softball coach at Elmwood. He's been there for over 20 years and has built an amazing tradition.
His brother Chris played in almost 900 games in the major leagues with the Baltimore Orioles.
Their kids all grew up playing. Now, Matt's daughter Madison is making a name for herself. She's been an All-Ohio player twice in her high school career.
"My whole life has been softball," said Madison. "My cousin's played baseball, my brother went to college and played baseball, obviously Chris and my dad coached it. I don't really have another option. That's all I know."
Madison learned from a young age, growing up with all boys, that she had to get good and fast.
"In our family, it was all about winning," said Matt. "They didn't care if it was a four-year-old or a five-year-old girl. If they could beat her, they were gonna beat her. She learned how to play rough and tough from an early age because those boys weren't gonna lose."
Three years ago, Chris moved back to Northwest Ohio. It didn't take long for Matt to call his brother with a job offer.
"I don't even think the front door was actually shut and locked to the house there before Matt called and said 'Hey since you're moving back, you want to help me coach softball?'" said Chris.
"There were some things that I had to learn, but learned a lot from Matt in the first year," said Chris. "Being the second year now, it's been a lot of fun."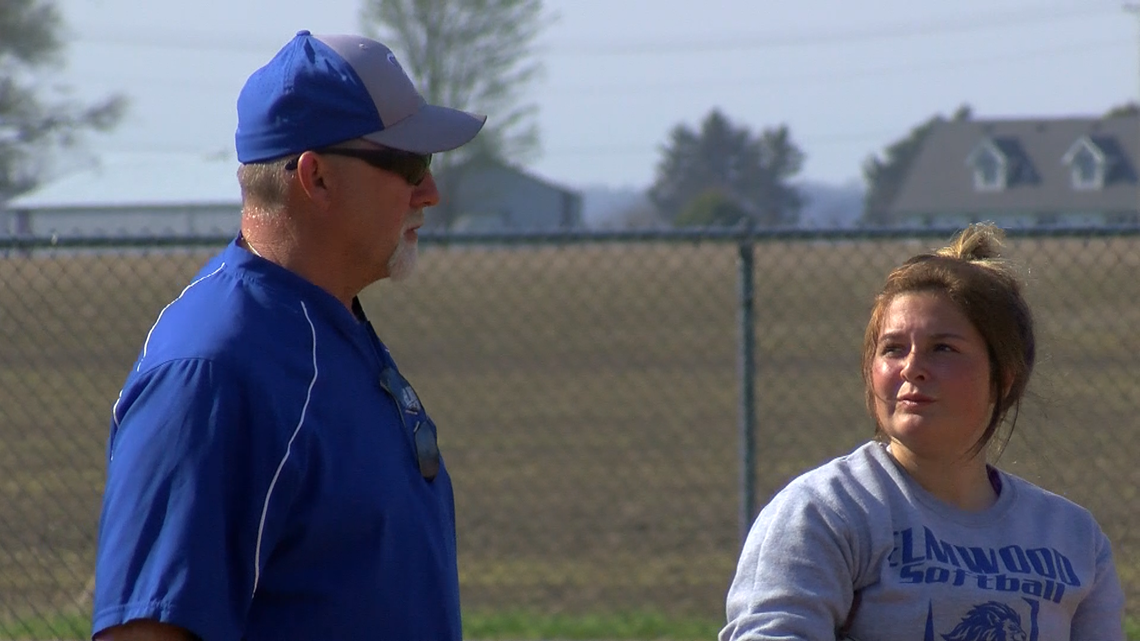 "Our family's been built around being together," said Matt. "I cherish the moments that I get with him during this game and being able to help not only my daughter but everyone's daughter that plays. That's what's been unbelievable."
Chris spent a decade in the big leagues, but that was all before the girls on the Elmwood softball team were born. So, inevitably, they had to do some research on their new assistant coach.
"The good thing about nowadays is the internet and google, and you punch my name in I'm sure there's probably a whole bunch of things that come up," said Chris.
"To have him and all the girls wonder who he is is kind of amazing," said Madison. "Because to me he's just my uncle and I don't think much of it. The girls definitely, I think now, understand that it's legit and he is legit. We've watched videos of him hitting his grand slams and doing what he did is very amazing."
There is no place like home, and for the Hoiles family, Elmwood will always be home.