Band of the Week: Bowling Green High School Marching Band
It's another football season - or for many in the area, marching band season - and we're excited to again feature a different band and halftime show each week.
WTOL 11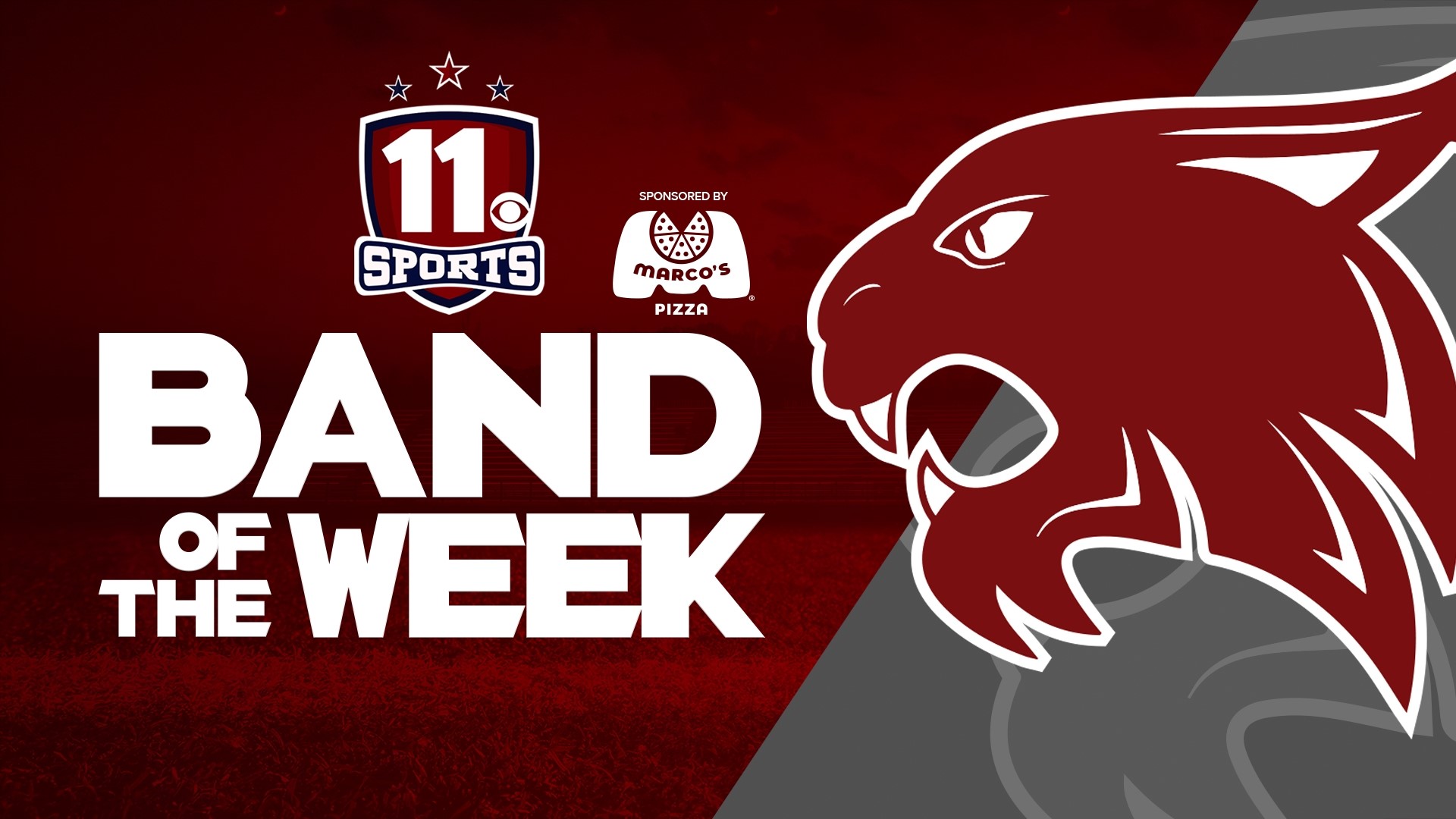 Those Friday night lights are ready to burn bright and local high school marching bands are also ready to shine with their halftime shows.
Band members work just as hard, if not harder, than the football players on the field. Musicians from across our area bring the noise before, during and after games.
That's why WTOL 11's Band of the Week is back for a second year to take some time and recognize bands during this year's Big Board Friday.
You can also catch replays on the WTOL 11+ channel on Roku and Fire Stick.
BOWLING GREEN BOBCATS MARCHING BAND
:
Week 10
Around 100 students are part of the Bobcats marching band.
They didn't expect to be Band of the Week.
"It's really exciting," senior field commander Aidan Pepper said. "We were told there was a special guest here tonight and this was a big surprise, but this is an honor. It's really cool that we were chosen."
For clarinet player Joe Boyle, one of the best parts is that the marching band's senior show will be the one highlighted. "Friday night football wouldn't be what it is without the band," Boyle said.
Watch the Bobcats' full performance below: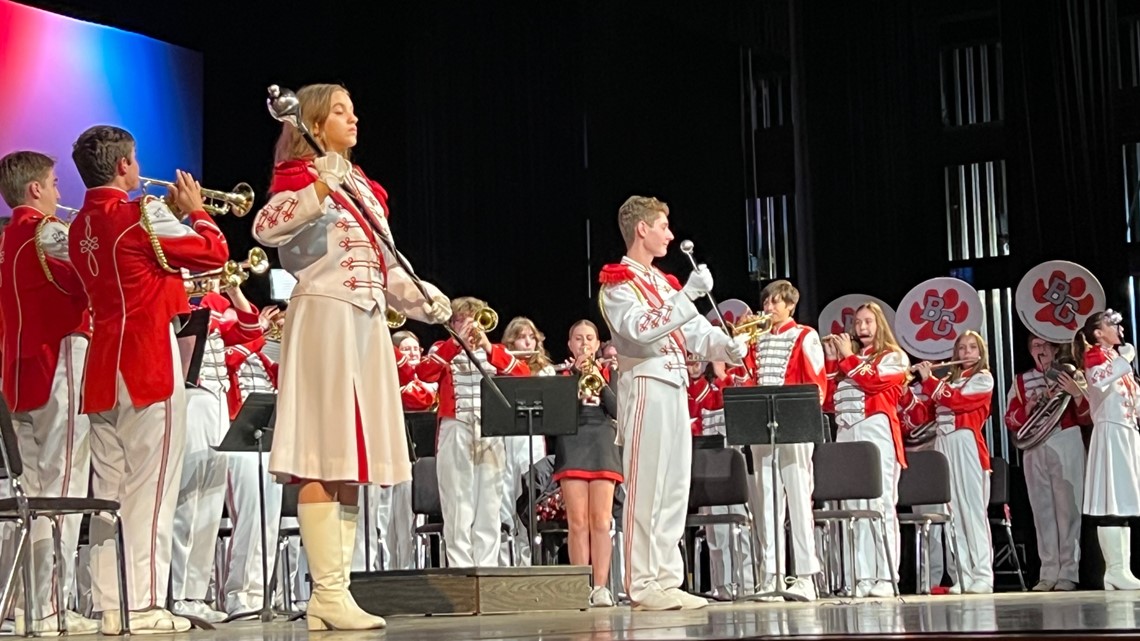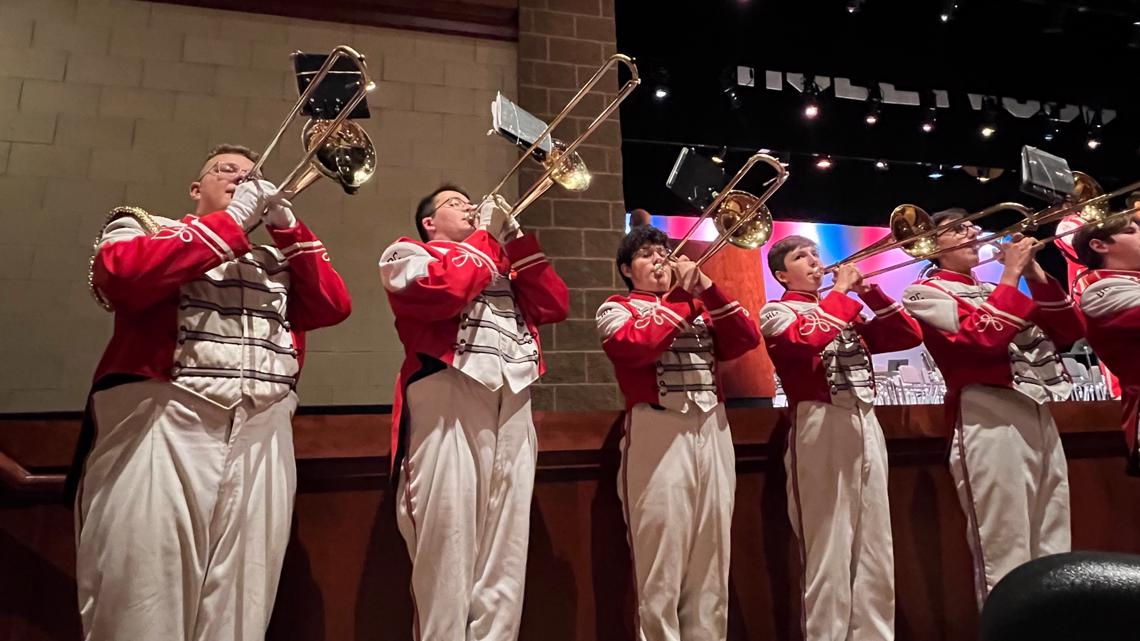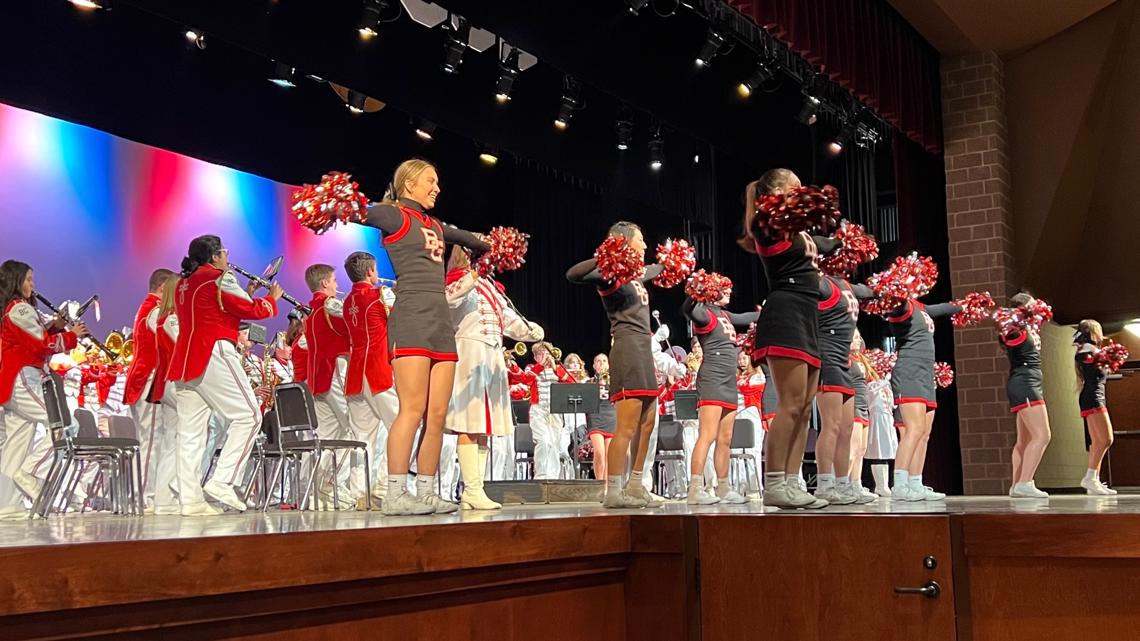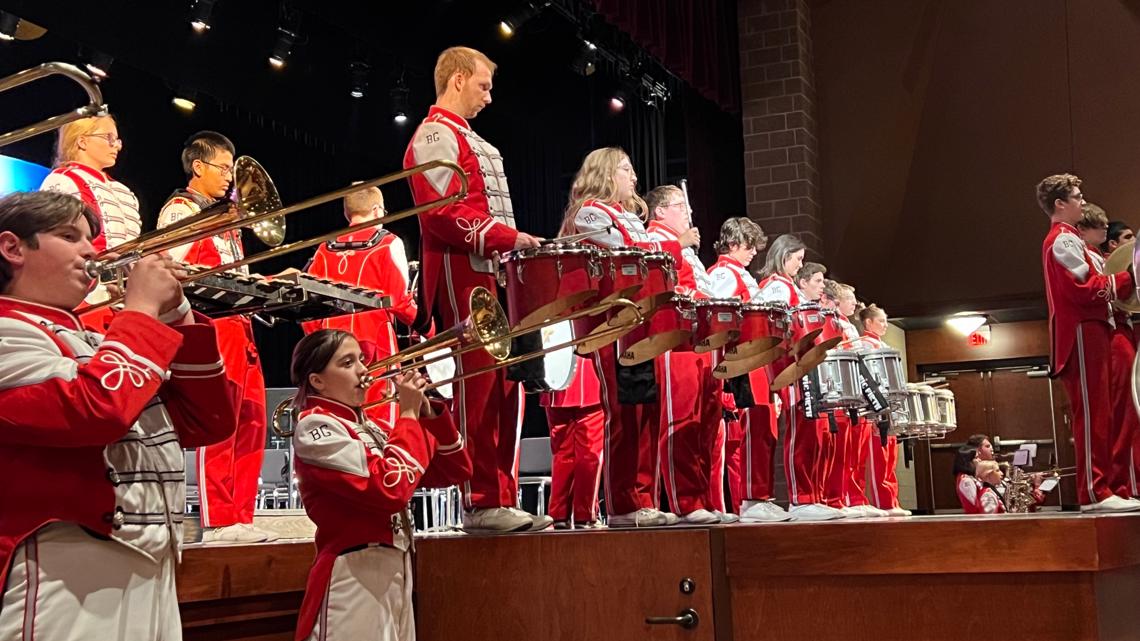 EASTWOOD MARCHING BAND
:
Week 9
This week, we pay a visit to Pemberville. It's home to the Eastwood Eagles and to our next Band of the Week.
The Eastwood High School Marching Band is a small but mighty group of 47 students. It's a family tradition and for at least the past 24 years, the Eastwood band has had at least one set of twins. This year, they have three sets of twins!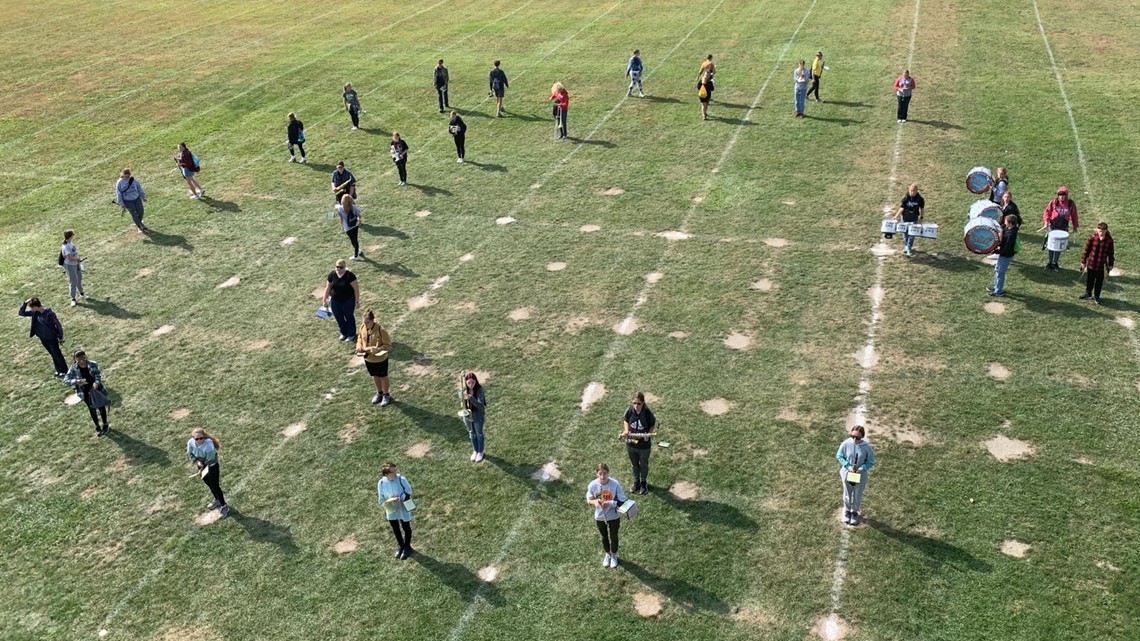 The group used to be much larger. A senior member of the band remembers when he first started and the drumline was twice the size it is now.
"It was difficult to cope with at first, but then you learn that just because the band isn't so big, it's still got heart," snare drummer Joseph Hohman said. "And I feel like this band, as much as any, has as much heart as any we had before. It's really fun to play with these guys every day. I love it."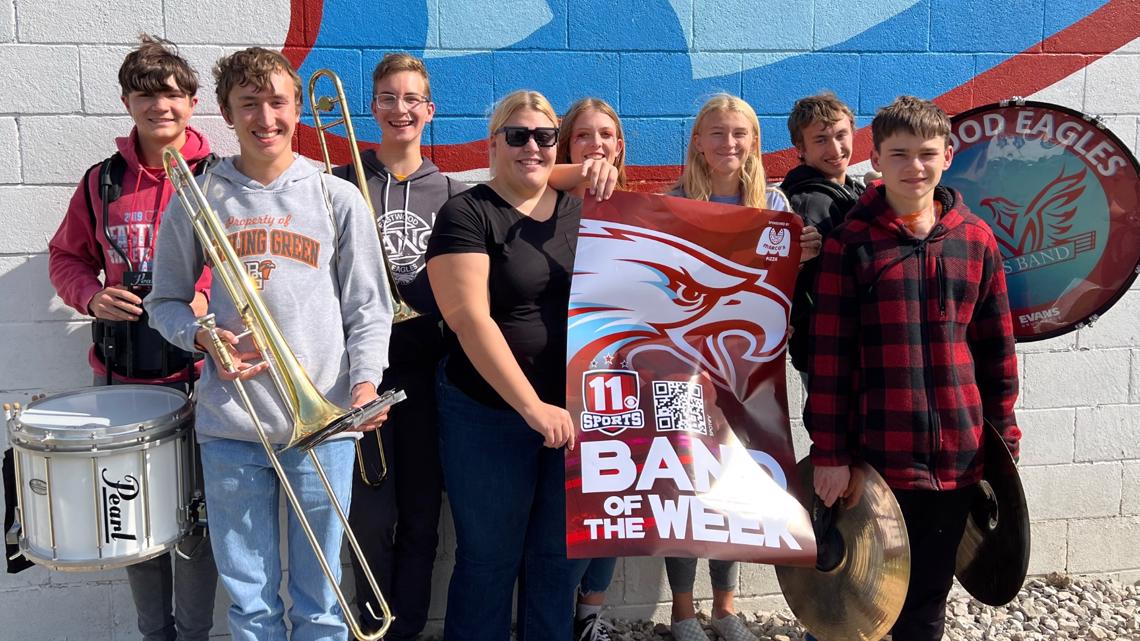 Kailin Wargo, an Eastwood senior, started her musical career in sixth grade playing alto saxophone. Now she's a field commander for the marching band and leads the Eagles on and off the field, including during parades.
The band isn't big, which makes Band of the Week even more meaningful for Eastwood.
"It's pretty special," she said. "We're sort of a small, small school. We don't get as much attention as the bigger schools in our area. So it's kind of special to have that attention on us."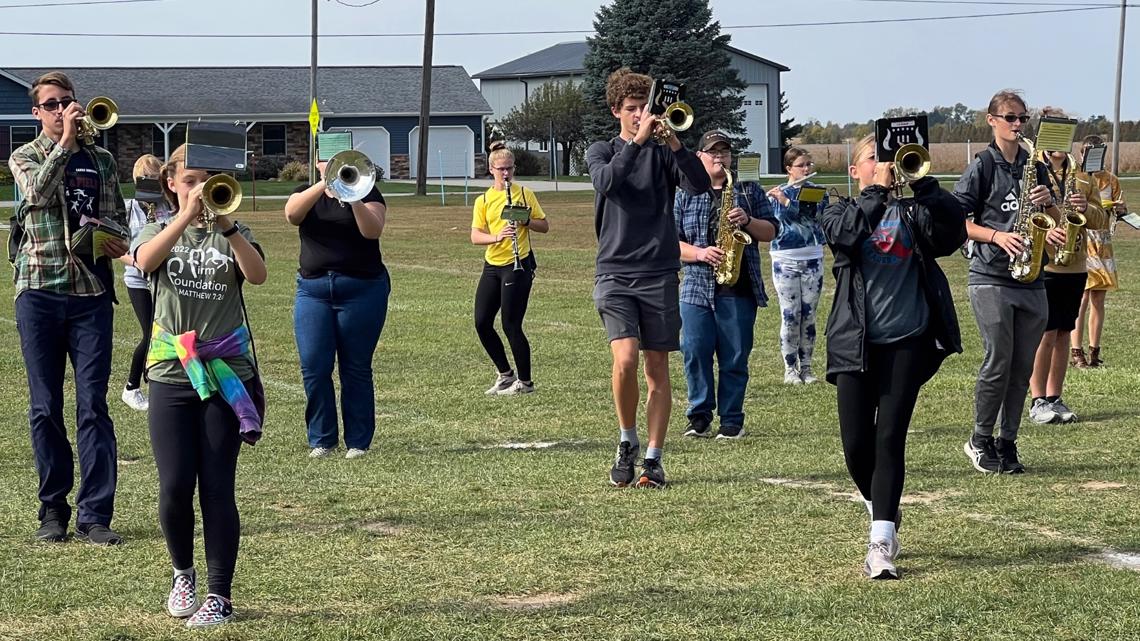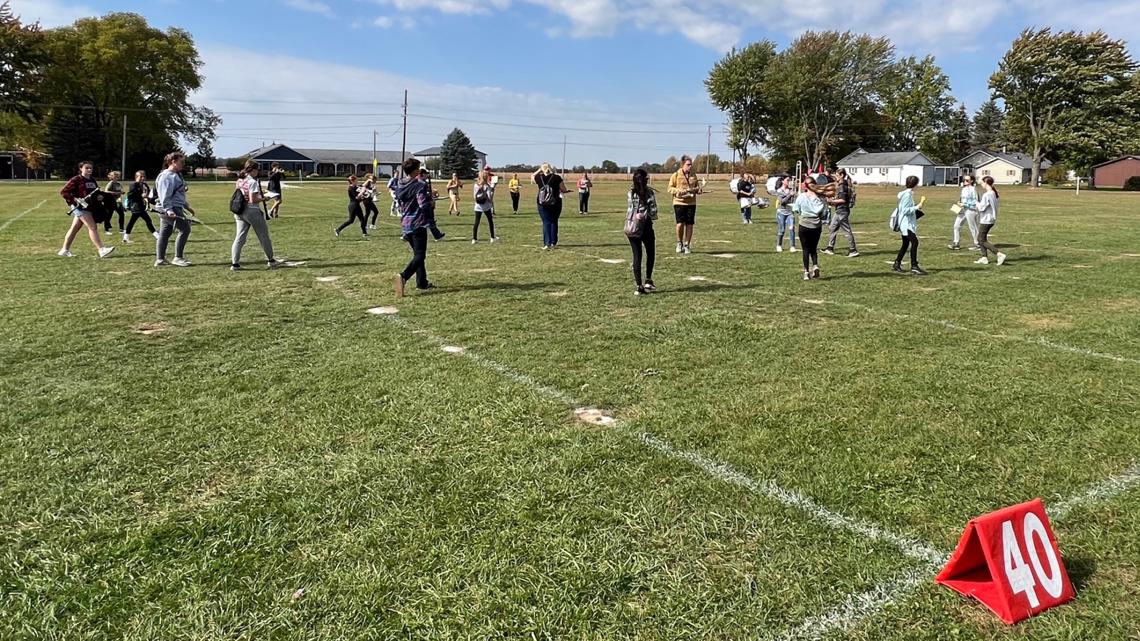 LAKE MARCHING BAND
:
Week 8
65 students march for Lake.
"We are technically a little 'small' this year, especially compared to last year, but the attitude, direction and future of our band has never looked brighter," band director Sam Maran said.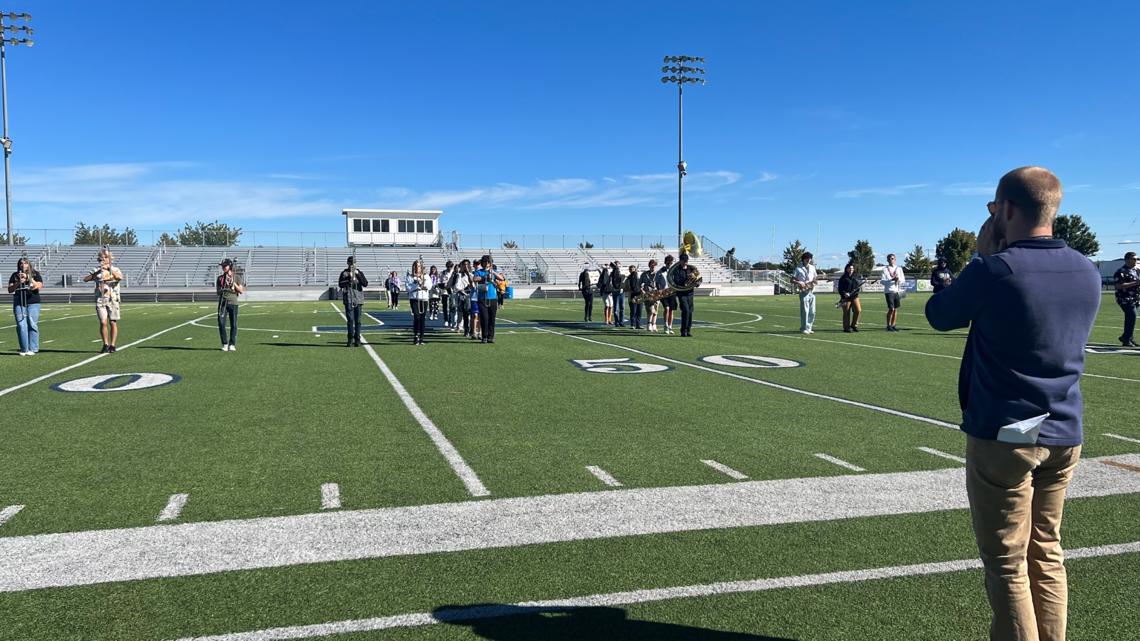 "It's exciting," trumpet player Zachary Bushman said. "It's nice to be recognized because a lot of times we can go under the radar, a lot of people don't notice us. So getting this recognition is good for us, I think, and the program."
Snare drummer Bryan Zheng admits he isn't a "football nerd" but loves the brightness and excitement that the game brings, taking things to the next level for everyone involved. The recognition is appreciated by him, too. "I'm glad our hard work has paid off to this point," he said.
Maran spoke highly of the members of the Flyers marching band this year in particular.
"A few weeks ago, my 33rd birthday was on a Friday night so I had a game. You wouldn't believe the thought these kids put into making my evening special," Maran said. "I don't know that anyone wants to work 14 hours on their birthday but - I wouldn't want to have to do that with any other crew than what we have this year. We are absolutely blessed to have them with us."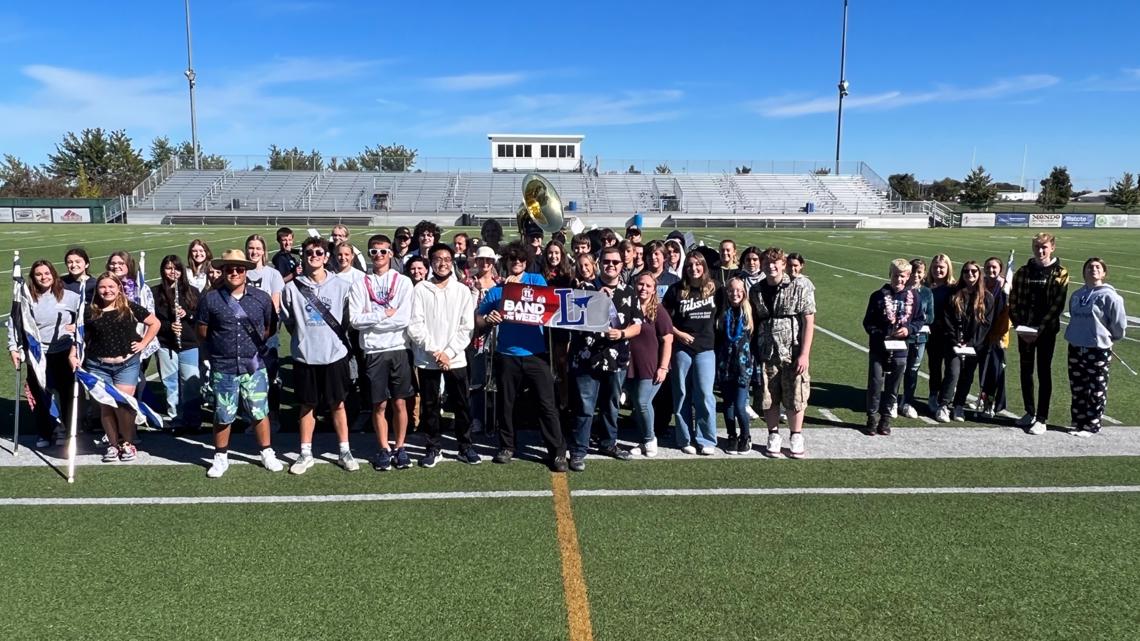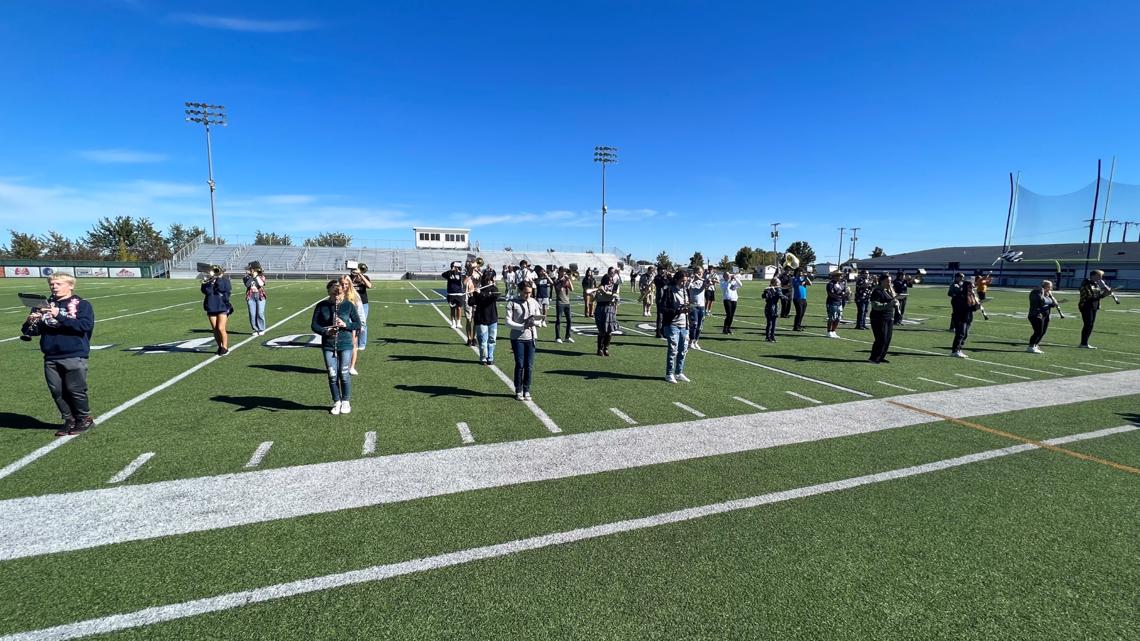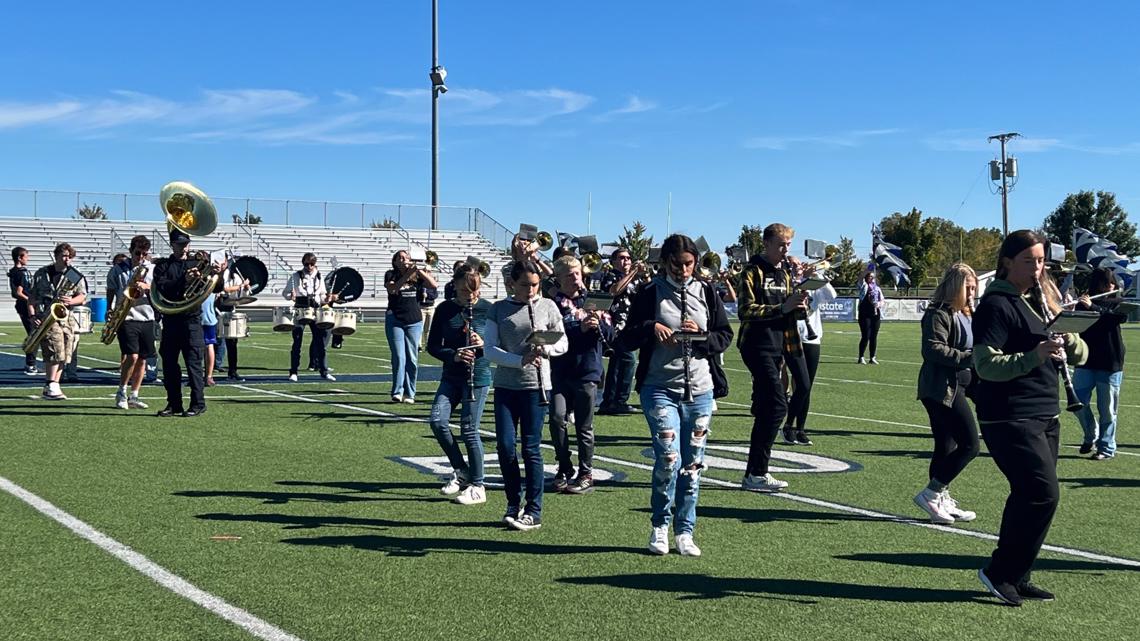 OTSEGO MARCHING BAND
:
Week 7
The Knights under the lights are our latest featured band.
"It's like a whole new system and everything so we're getting used to everything, but I feel like it's been a lot of hard work and this is well deserved," snare drummer Neil Amborski said.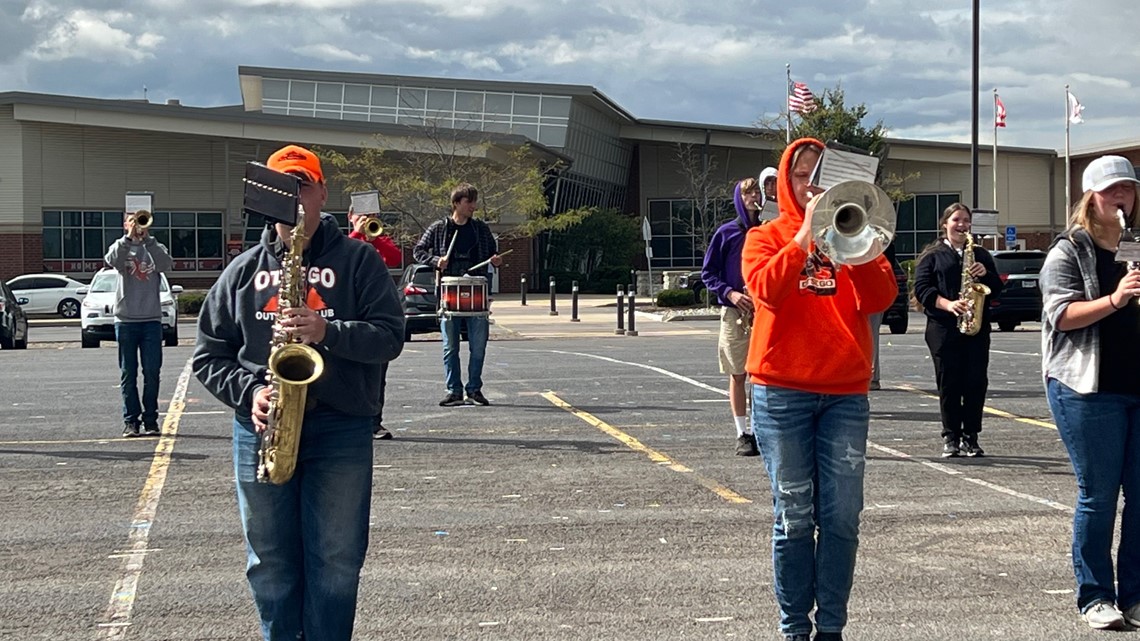 Principal Kevin O'Shea shared some interesting facts about the group. Several members of different families take the field together each week. Four band members might make you think you're seeing double, because Otsego's ranks include two sets of twins.
The entire band has put in the work to put together a great show.
"During band camp, it's exhausting," clarinet player Sofia Ellis said. "It's been hard rebuilding after a COVID year when we didn't really march that year."
Friday is a special night for the Knights both past and present.
"This week is our homecoming game," O'Shea said. "And we look forward to welcoming back several alumni to perform with us during pregame, halftime and in the stands."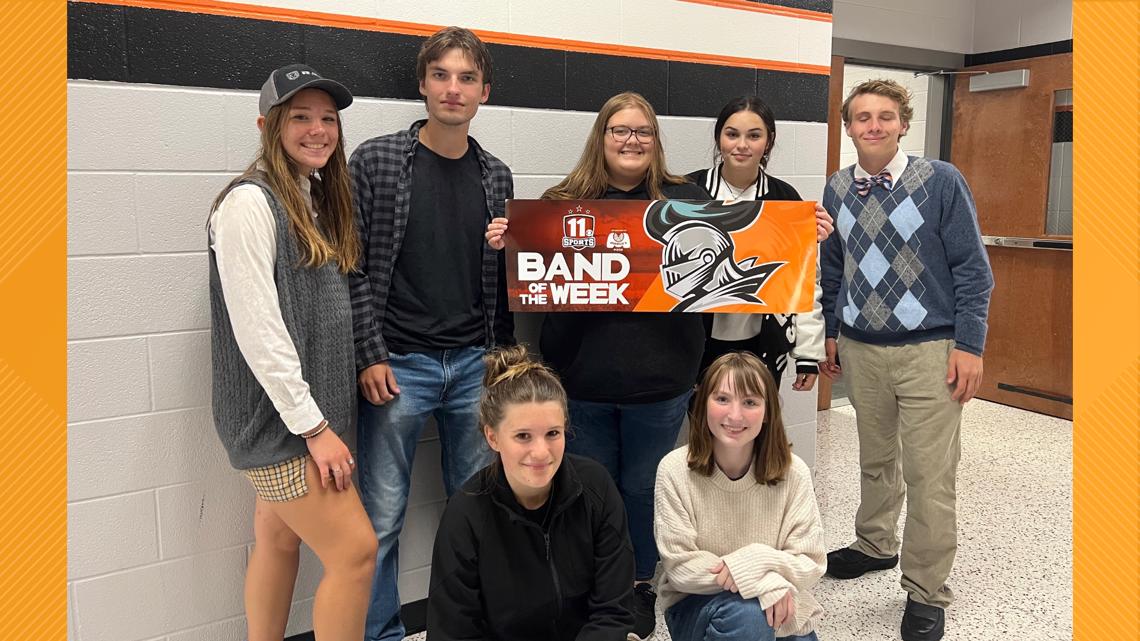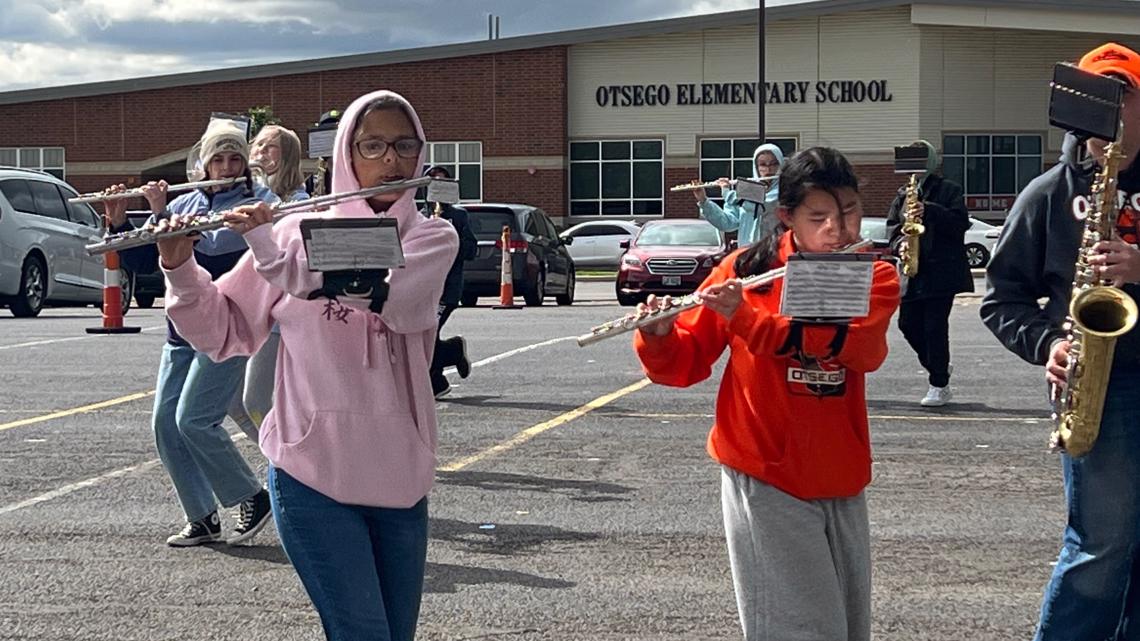 MAUMEE MARCHING BAND
:
Week 6
It's time to take a trip to Maumee to meet the 67 students who perform for Panthers faithful on Fridays and throughout the year.
"In my four years I don't think we've had anything like this before and I'm very excited about it," Maumee Marching Band mallet percussionist Sam Mullins said.
It's a diverse group of students who do more for Maumee than just march.
"Within the band, we have volleyball players, football players, esports members, soccer players, theater members and cross country runners just to name a few," Maumee High School band director Eric Boswell said.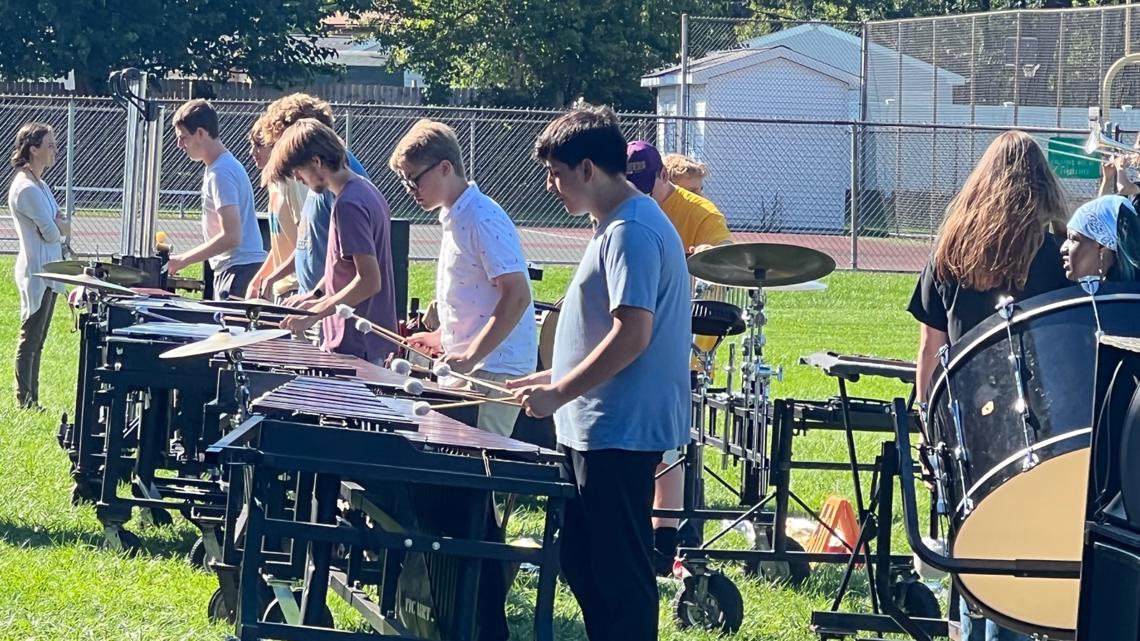 Boswell voiced his appreciation for the students who devote their time to the opportunities Maumee offers. "Bands are some of the most unique groups in a high school in that bands are able to bring students from a wide variety of backgrounds together to work towards a common goal of a superior performance."
Maumee is hosting the "Maumee Music in Motion" marching band show on Sept. 24 at 5 p.m., where eight high school bands will perform at Kazmaier Stadium in front of judges across the state for feedback.
87 members from the Gateway Bands joined Maumee for a combined performance on Friday.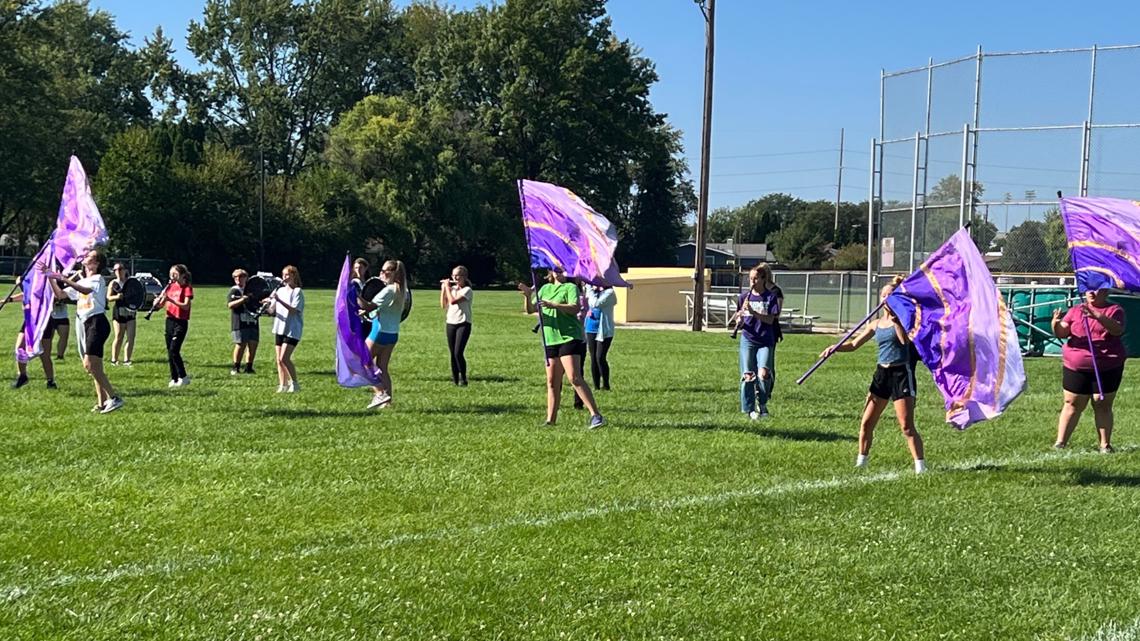 ROSSFORD MARCHING BAND
:
Week 5
The Bulldogs field 65 marching band members and several big accomplishments.
"The Rossford band has been fortunate to qualify for State Marching Band Finals each of the last three years it has been held," band director Justin Kelley said. "Last year for the first time in school history, the Rossford band earned the highest rating possible: 'superior.'"
The competition marching band has multiple performances planned throughout the season and a theme to match. "This year our competition marching band show is called 'Code Red' and shows different stages of extreme weather," Kelley said.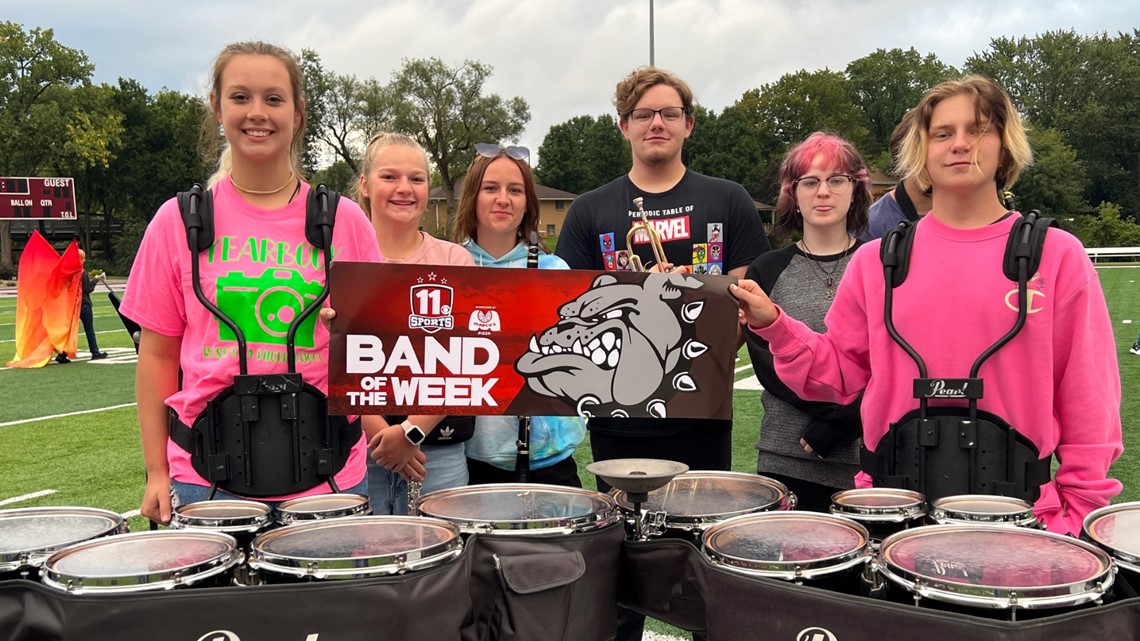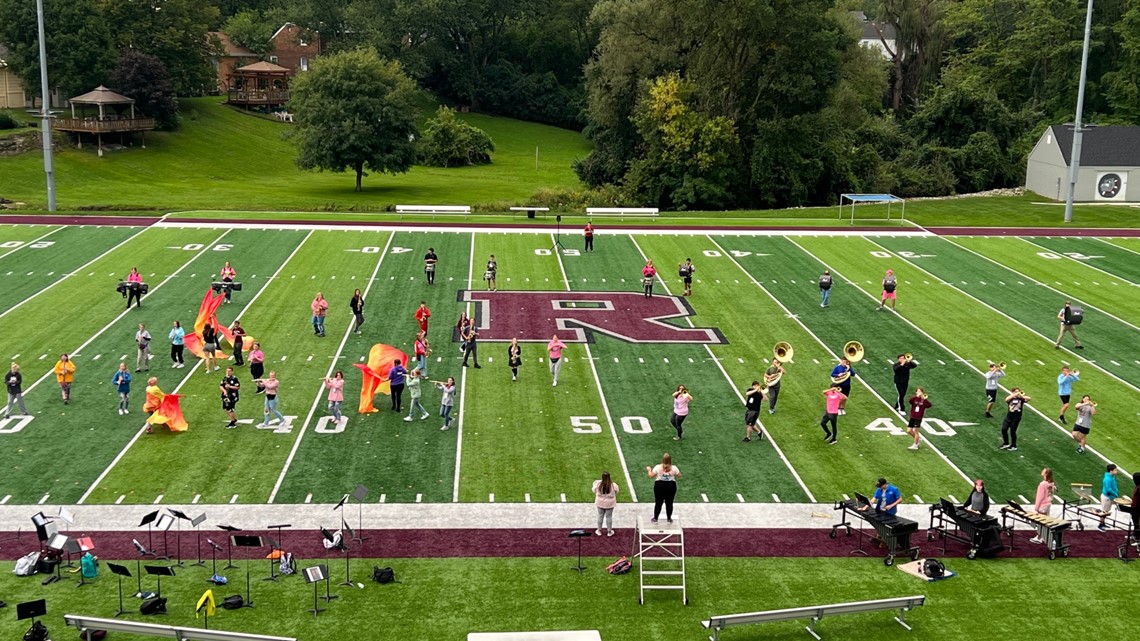 START SPARTANS MARCHING BAND
:
Week 4
It's time to pay a visit to Start High School, home of the Spartans and home of our fourth Band of the Week.
Like most marching bands, Start students believe in traditions. Theirs is a wacky one.
"Whenever we win, it's fun for the band because have our little tradition," flutist Rebecca Consani said. "If we're in our full uniforms we put our helmets backwards. It's interesting to march with."
The 32 members of the Start High School Spartan Marching Band work hard to do their best for their team and for each other on and off the field.
"Sometimes it can be family, sometimes it can be we want to rip each other's throats out," snare drummer Manny Wagner said. "But at the end of the day, as long as we sound good, there's no complaints."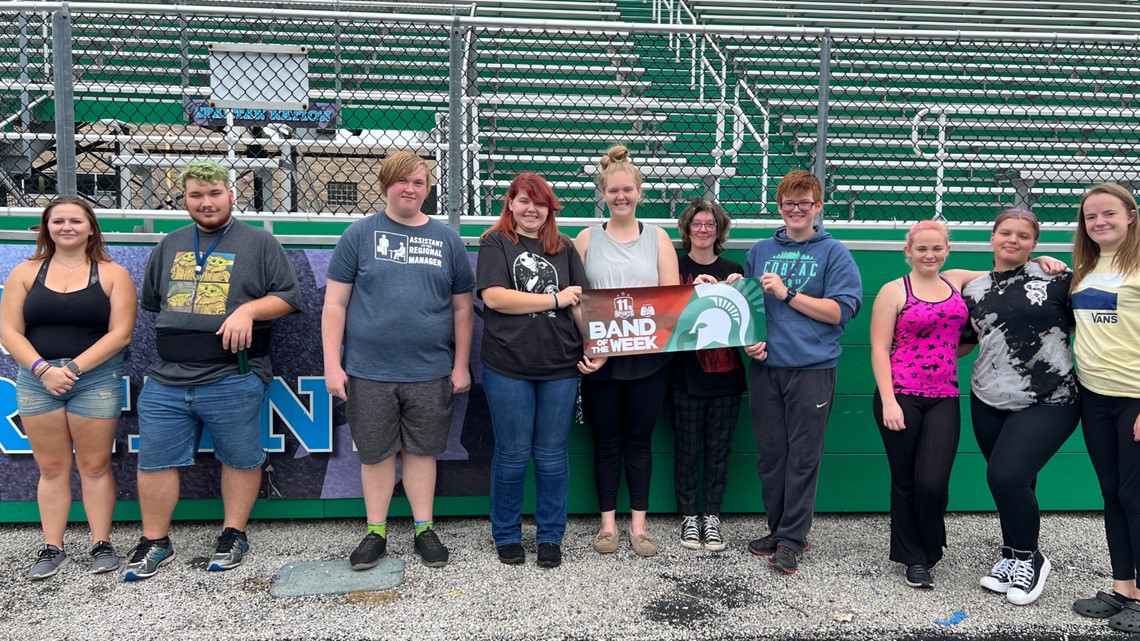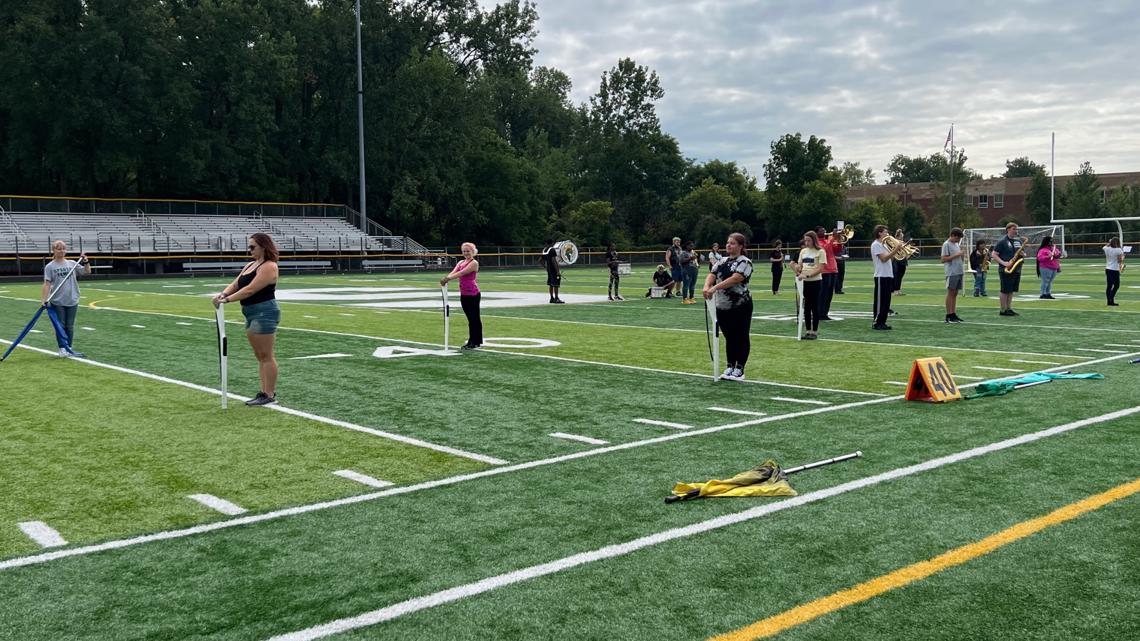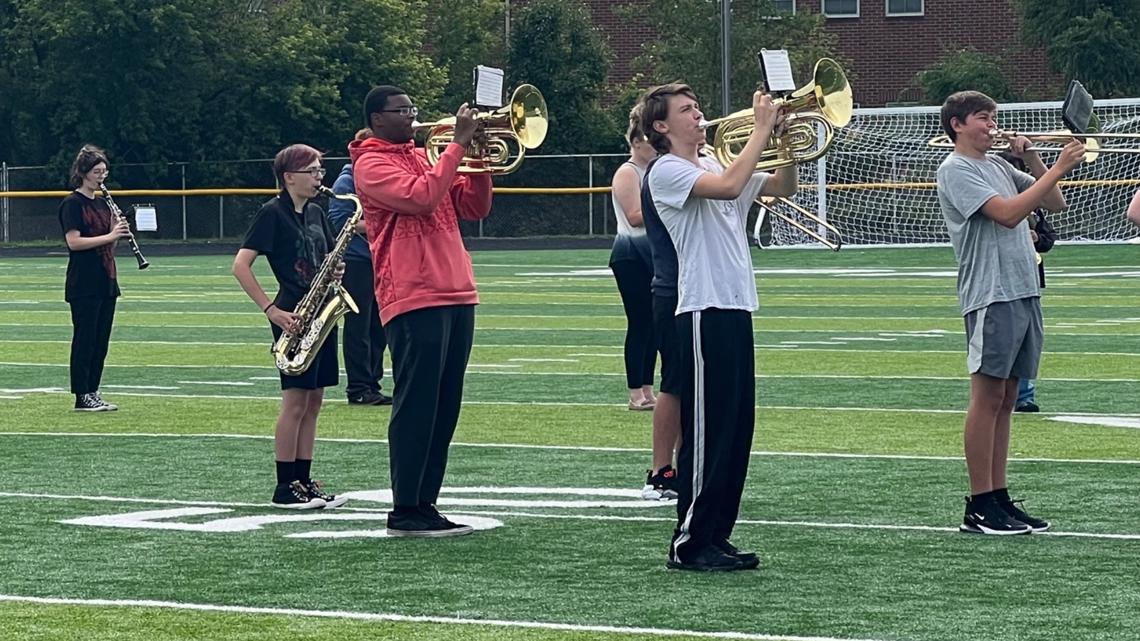 ST. FRANCIS MARCHING BAND
:
Week 3
The next stop for Band of the Week is St. Francis de Sales.
St. Francis' marching band has 31 members. But the band isn't just Knights. Some members are from Notre Dame Academy and St. Ursula Academy.
Two students are also children of former band members.
"The best thing about this band is how hard they work each and every day, and how well they treat each other," director Carl Collier said.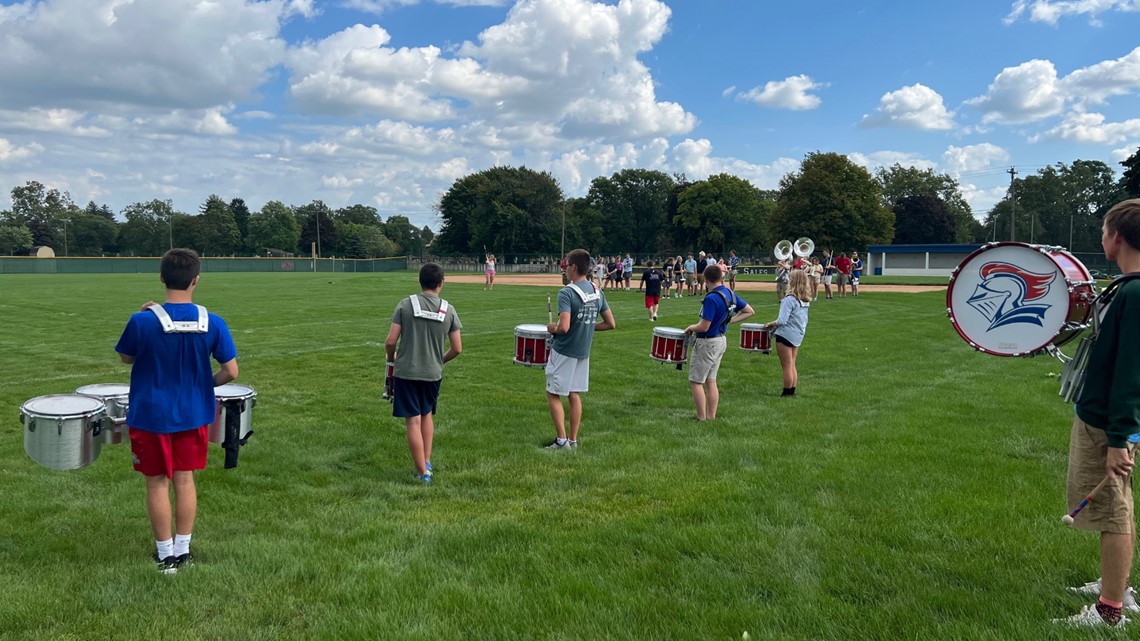 "It's really fun, especially when you get a lot of audience participation," senior trumpet Zachary Montri said. "The clapping and the cheering. It makes it all worth it in the end, all the time spent."
The band will participate in the Elmwood Band Festival on Sept. 17 and senior band members take a trip to New York every June.
"Just absolutely blown away by this," senior flute Keira Spielvogel said. "Usually I wouldn't even think about this in a million years and I'm so happy."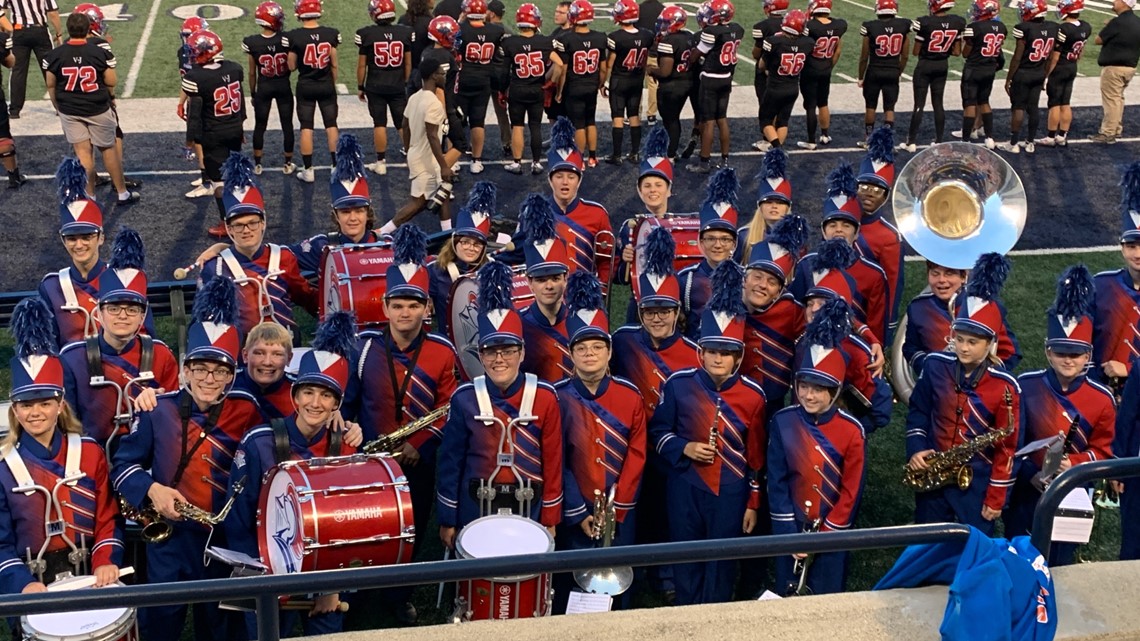 FOSTORIA MARCHING BAND
:
Week 2
This week, we head to Fostoria.
"It's always the football players or the cheerleaders who get all the light, but now it's us and that's kind of cool," sousaphone player Alexia Coleman said.

In December, the band is heading to the AutoZone Liberty Bowl in Memphis to tour the city, march in the parade and perform with other bands at halftime with a special guest artist yet to be announced. When Fostoria went in 2014, that artist was Big and Rich.
"We've put in a lot of work, so I really think we do deserve it," baritone player Chrystianna Branch said. "I think we earned it."
WTOL 11 is proud to present Fostoria High School as our second Band of the Week.
NORTHWOOD MARCHING BAND
:
Week 1
"I think our participation rate in the high school for band is somewhere around 18 percent -- more than double the national average," band director Matt Shirey, said.
This group is made up of kids who participate in almost every other extracurricular Northwood has to offer and they're going to Chicago in March, but right now, all focus is on Friday night.
Shirey says that this is the hardest show the band has put on the field since he took over the program more than five years ago.
"Definitely feels good because we've been pushing ourselves for harder shows to do and just to do them. It's really fun to do," senior trombone player Amelia Lewin said.
"Feels pretty nice," senior trumpet player Cecil Niederkorn said. "I feel like we put quite a bit of work in, so it's nice finally get recognized for the work we do."
WTOL 11 is proud to present Northwood High School as our first Band of the Week! Check out their full show below!
MORE FROM BIG BOARD FRIDAY: