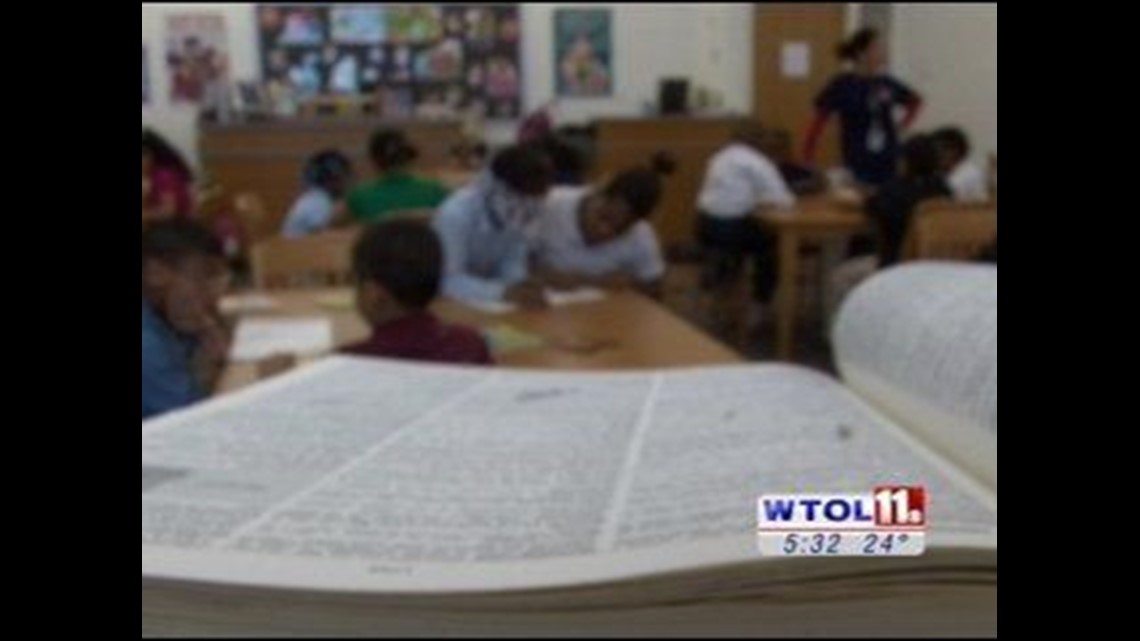 TOLEDO, OH (WTOL) - More students are entering school without a firm grasp of the English language, and Toledo Public Schools is struggling to keep up with its English as a Second Language (ESL) program.
Anthony Bronaugh has been principal at Sherman Elementary School for five years. In those years, he has seen more students that speak primarily Spanish.
"Their parents at home speak very limited English, so those students when they go home try to adjust and speak Spanish," Bronaugh said. "Then they have to transition back to school and speak English. Sometimes that takes a toll."
More than 200 elementary school students are eligible for the ESL program, and those numbers are growing.
Spanish, French, Thai and Vietnamese are just some of the 18 total native languages. Only one-third of ESL students have opted in for the district's weekly ESL program. Some TPS staff worry students will fall behind if they do not get the attention they need.
"Some of them are really nervous about having to come in and deal with people that don't speak their language, or they don't speak English," said Diana Lerma, a Sherman Elementary staff member who often translates for parents and teachers.
Administrators hope to address this problem by putting all ESL students in one school. The school will probably be in south Toledo, where one half of ESL students reside.
"This is our response to make sure that all of our children learn by changing our delivery in terms of instruction," said Jim Gault, Interim Chief Academic Officer for TPS.
The elementary school would have an international focus. Students would have a normal class schedule, but when English-speaking students head to a foreign language class, ESL students will go to their program.
Bronaugh said he thinks it would be a good idea to unite the ESL students spread throughout the district. "Right now, with having only one day, the instruction they're receiving is very limited as opposed to having five days of instruction."