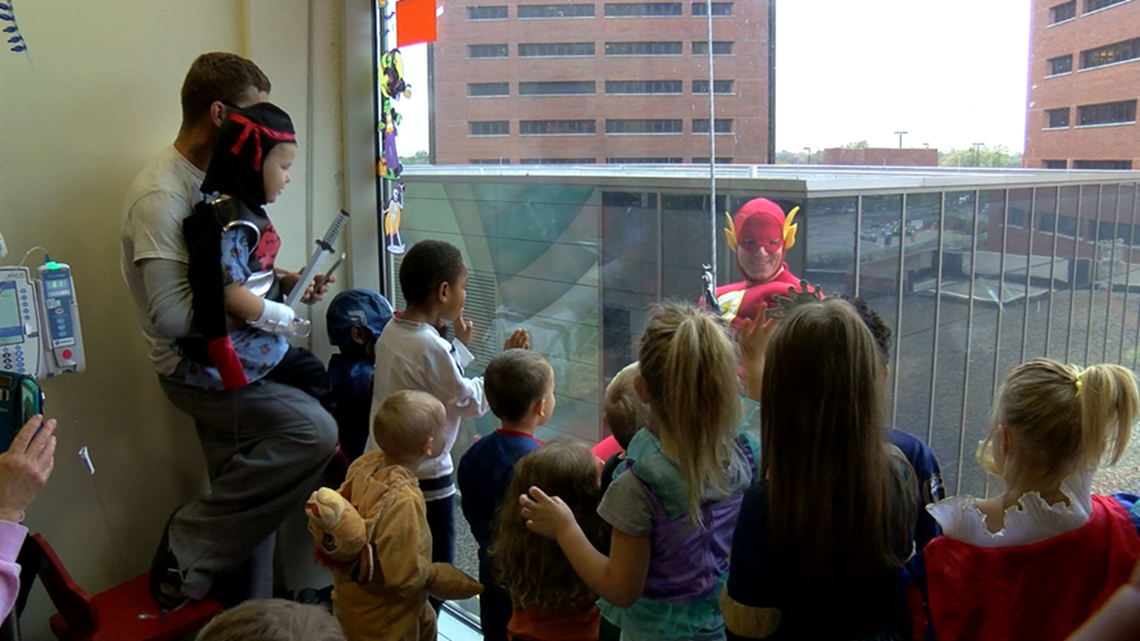 TOLEDO, OH (WTOL) - For an afternoon, the tiny heroes at ProMedica Toledo Children's Hospital watched in amazement as their favorite Superheroes repelled down the side of the building and passed their window.
Members of the Toledo Police Department SWAT team dressed in costumes would meet the real heroes; the brave, young children facing a battle no child should have to endure.
"It's like perfect you know," said Robert Orwig, dressed as Captain America. "It's the one thing that we're here, to see them smile. That light in their eyes it's a wonderful feeling."
The light in their eyes, left a mark forever on their hearts.
Captain America proudly keeping a photo of his friend Jaxson on his shield who always showed courage and bravery until his battle on earth came to an end.
"I'd come up and visit. We'd hang out and play ball," Orwig said. "Then last year a bunch of us on the SWAT team dressed up and went to Stryker, Ohio for his birthday. Then shortly after that, he passed away from leukemia."
For one family the memories of the superhero's visit has brought them back year after year.
"He (Isaiah) lived here for two years before he ever came home," said Rebecca, Isaiah's mom. "These people are family. To come and show them how Isaiah has grown is awesome to reunite with them. This used to be a place of pain and discomfort and they get to have joy in seeing their superheroes and their dreams come true."
After a day of make-believe, these tiny heroes will continue their battle. The costumes will be put away.
But the good news, the heroes walk our streets every day dressed in blue.