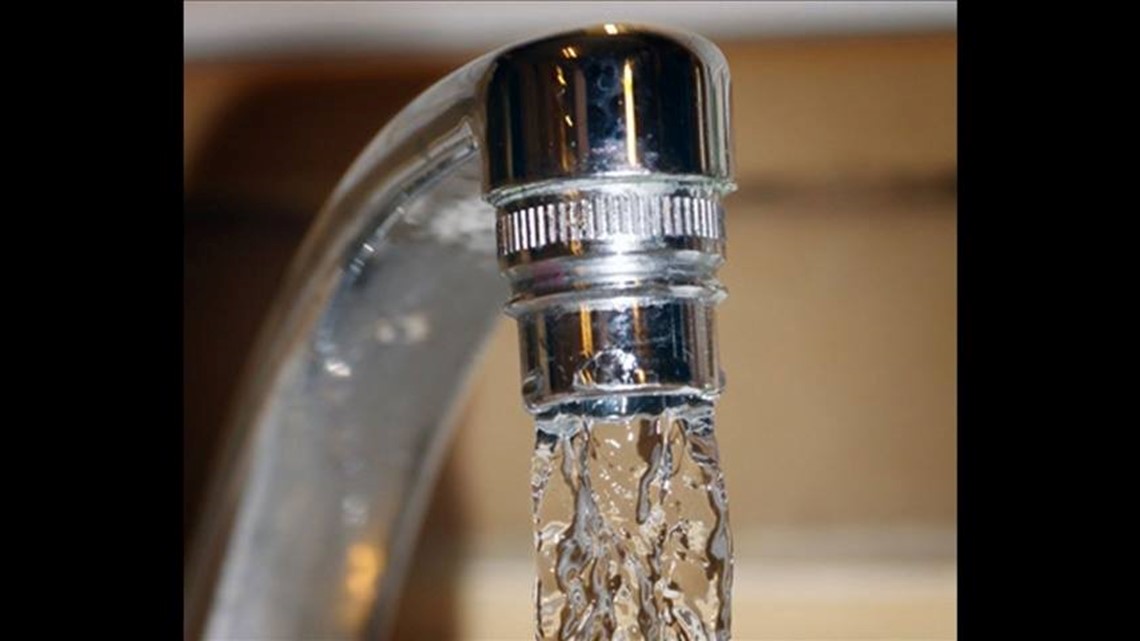 (Toledo News Now) - A great deal of changing information has been reported regarding Toledo's water crisis. Here's a full timeline of events, beginning early Saturday, August 2:

2 am Sat - The City of Toledo issues a "Do Not Drink" notice, warning residents to not drink the water, boil it or bathe in it because of an algae bloom in Lake Erie contaminating the city's water supply.
6 am Sat. - Representatives for Lucas County confirm they're affected by the contamination
7 am Sat. - The City of Oregon issues a statement saying they're unaffected by the contamination
7-9 am Sat. - Dozens of other areas confirm they too are affected, and put in place a "Do Not Drink" advisory
10 am Sat. - Oregon fire departments begin offering free water to people who bring containers
10:45 am Sat. - Lucas County Health Department says it's safe to bathe, but maintains Do Not Drink or boil advisory
11 am Sat. - Parts of Fulton county added to list of places affected
11:45 am Sat. - Mayor Collins addresses the media and announces distribution centers at Waite, Central Catholic.  He says samples of the contaminated water have been sent to Columbus, Cincinnati, Lake Superior State for testing and results are expected Saturday night around 5-7 PM.
12 PM Sat. - Governor Kasich declares a state of emergency
12:15 PM Sat. - Lucas County Health Department urges restaurants to close
2 PM Sat. - Health Commissioner Dave Grossman says "this is the beginning, not the end"
3 PM sat - Water distribution is scheduled at Waite and Central Catholic High School at 5 and 6 PM
3:30 PM sat - Promedica spokesperson says 60 people at Toledo hospital with gastroenterological problems"
8 PM sat - Mayor Collins says water results delayed to 9 PM
8 PM sat - National Guard arrives with water at Woodward high school
8 PM sat - Mayor Collins says testing showed two different results from water tests
9 PM sat - City Spokesperson Lisa Ward says no test results from EPA will be given Saturday due to lack of sampling material
10 PM sat - Mayor Collins says he expects to receive all results at 7 am Sunday
10 PM sat - Health Commissioner says people with sensitive skin, liver problems should not bathe in contaminated water
10 am sun - Mayor Collins says Governor Kasich will arrive in Ohio around 1 PM
11 am sun - Mayor Collins says "everything is trending in a positive direction", still waiting on confirmed results
11 am sun - Cherry Street Mission runs out of water
1 PM sun - Health Department says people will need to flush their water system once water is cleared
1:45 PM sun - Congresswoman Marcy Kaptur says no results have been received yet, should arrive around 4 PM

2 PM sun - State Emergency Center says still waiting on results to come in
3 PM sun - Head of Utilities says city will not shut off water
3:30 PM sun - Gov. Kasich says we've seen improvement  in the water, need more confirmation
4 PM sun - Waite high school runs out of water, expects shipment around 4:45 PM
4 PM sun - Air National Guard arrives at ut Scott park campus with 10,000 gallons