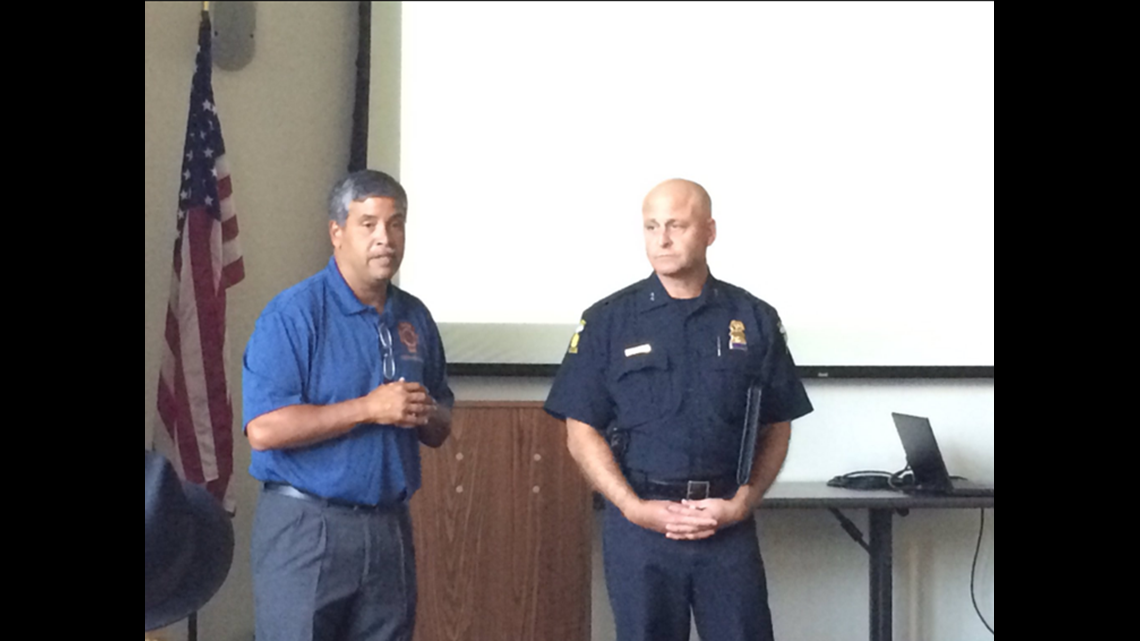 TOLEDO, OH (WTOL) - With tens of millions of dollars on the line, Toledo leaders are asking voters to once again pass a temporary income tax. Monday night, District Five hosted the first of several town hall meetings to explain the tax.
Councilman Tom Waniewski says this temporary income tax is not an increase, it's a tax voters have actually said 'yes' to since 1982. So why town hall meetings this time around?
"Be as transparent as we can, get all the information out and let the public know what it is that we're doing," said Waniewski.
Waniewksi says he does believe the attempt to increase the income tax during the March election has affected thoughts about this renewed tax. But he says he'll work alongside the administration to make sure the more than $50 million created by the temporary tax will be well spent.
"I think we do provide good services for what the income tax brings in. Could we do better? Yes. Could we do more? Absolutely," said Waniewski. "But under the circumstances, to not have the $52 million coming in, that three-quarter percent provides, would be very challenging for us."
James Lemerand was one of only a handful of people who went to the town hall meeting. He asked how it was fair that only those with incomes should have to pay for this tax.
"They get the same rights I do, but they don't pay for it," said Lemerand.
The language on the ballot will include a part about giving city council the ability to dip into the Capital Improvement Fund (CIP), that's where the city gets money for things like road repair, to pay for items in the General Fund, like public safety.
It's a transfer voters have approved in the past and Waniewski says his goal is to limit the amount they transfer.
"They are ways we're going to need to look at to save in the General Fund, so we don't pull it out of the CIP pod, because paving the roads and maintaining our infrastructure is just as important as maintaining a police and fire force," said Waniewski.
Below is the schedule of other town hall meetings to be held:
Sept. 13 - District 1 - Kahle Senior Center - 6 p.m.
Sept. 20 - District 6 - Regina Coeli - 7:30 p.m.
Oct. 5 - District 4 - (1415 Jefferson) Nexus - 6 p.m.
Oct. 11 - District 2 - Bowsher High School - 6 p.m.
Oct. 12 - District 3 - East Toledo Family Center - 6 p.m.