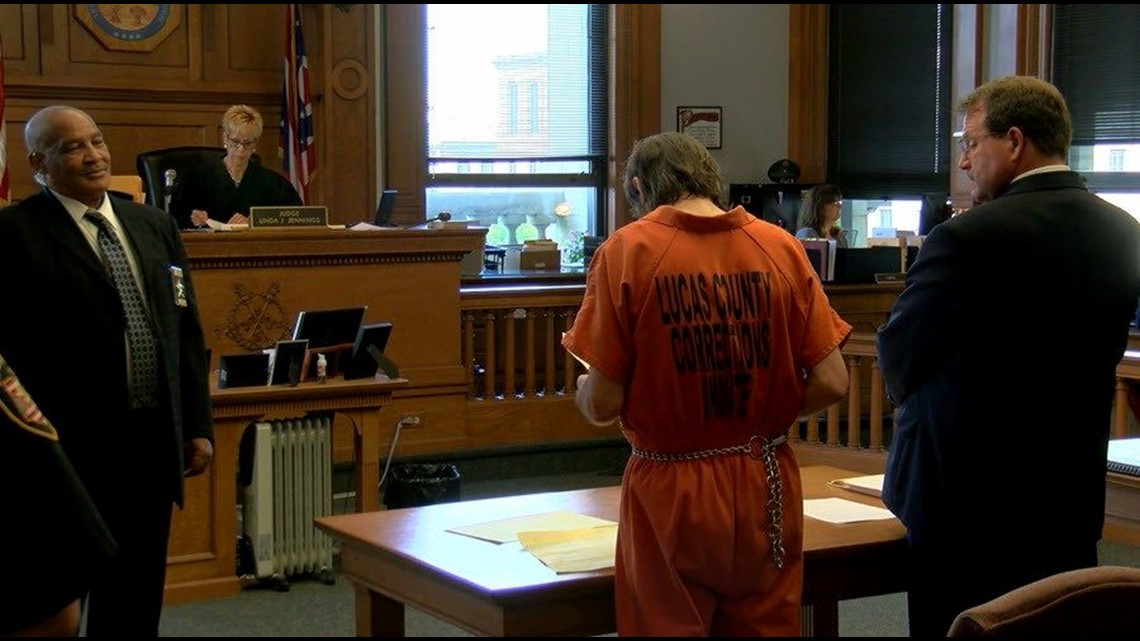 TOLEDO, OH (WTOL) - Timothy Ciboro, the man accused of holding his step-daughter captive in the basement, had his right to represent himself taken away in court Thursday.
Ciboro was already charged with kidnapping and child endangerment. Thursday, he was arraigned on rape charges for his 13-year-old step-daughter and her sibling.
He pleaded not guilty to several counts of rape. But his plea was hard to get, as at first he refused to say what he had been charged with.
"Offenses against my children," said Ciboro.
Judge Linda Jennings responded, "What are the offenses that you're charged with against your children?"
"Bad - things I don't want to talk about your honor," said Ciboro.
Eventually, Ciboro acknowledged he was being charged with five counts of rape. The accused rape is of a minor under the age of 13 and under the age of 10.
But as Judge Jennings was reading out loud the details of the counts, Ciboro was reading something else.
"It seems you're reading something else there Mr. Ciboro," stated Judge Jennings.
"No, I hear you perfectly your honor," said Ciboro.
Judge Jennings proceeded, but eventually decided to let Ciboro read the pages of handwritten notes he had entered the court room with.
Among other things, Ciboro adamantly maintained he wanted to represent himself, because he says he will have the best defense possible.
But Ciboro says the court isn't allowing him to adequately prepare. He says he's in solitary confinement most of the day, without access to the right tools.
"With me being in jail under these conditions, I will never get a fair trial," said Ciboro. "Do I not have the right to gather evidence to prove my innocence?  I need to gather evidence from home and many other places. I will need to spend countless hours at the law library."
Lead Prosecutor Frank Spryszak says that's why Ciboro should let someone else defend him.
"The things that he's complaining about are exactly the type of issues that the court advised him of the last time, at the last pre-trial hearing where he indicated he wanted to represent himself," said Spryszak. "These are the things she said he was going to have a difficult time with. He doesn't have access to witnesses from the jail, he can't pick up a phone and call them, he doesn't have internet access, he doesn't have social media access."
Ciboro also requested the trial be moved to a new venue in Columbus, Ohio, with a new judge and attorney.
Eventually, Judge Jennings terminated Ciboro's right to represent himself and assigned his stand-by council Merle Dech to be his attorney.
"Because of your conduct, I have terminated your self-representation," said Judge Jennings.
Dech says Ciboro won't act like this in court in the future, that he was just frustrated Thursday. Spryszak says his gut tells him Ciboro will, and time will tell.
Dech and Ciboro will look to get Judge Jennings to change her mind about Ciboro representing himself at a pre-trial hearing Tuesday, Oct. 19.