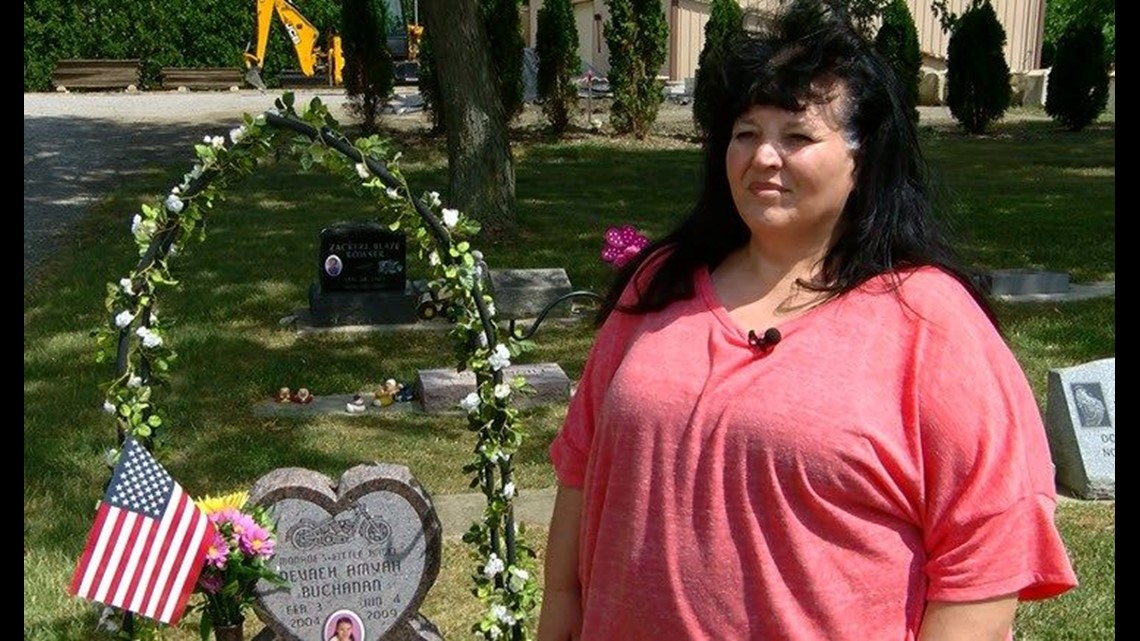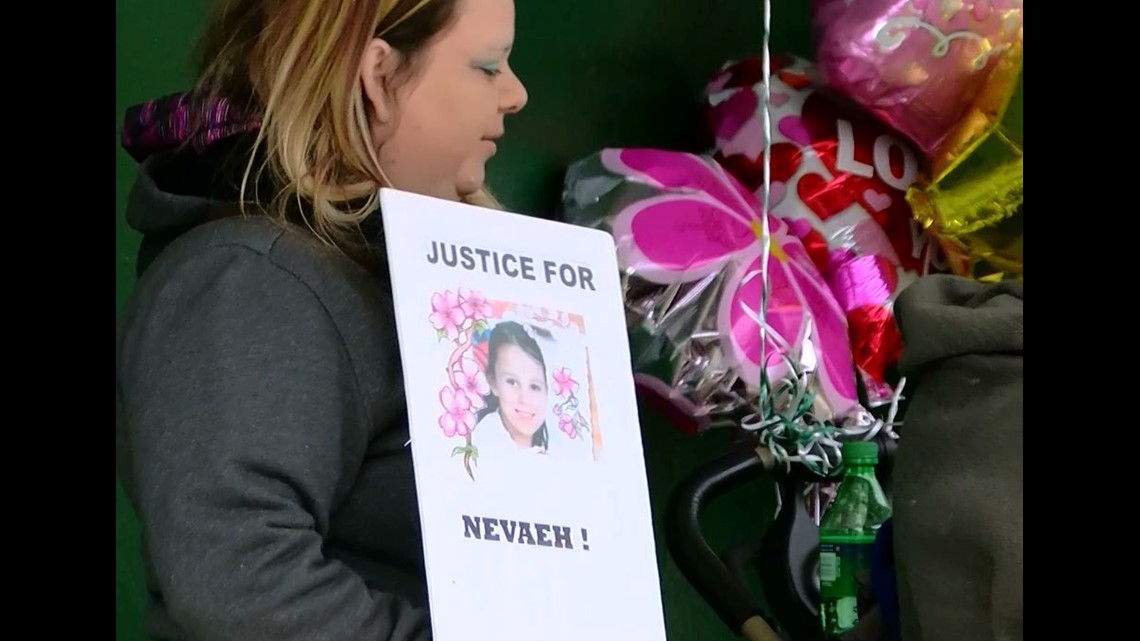 MONROE COUNTY, MI (WTOL) - It's an unsolved murder, with no break in the case. Police believe someone knows who killed 5-year-old Nevaeh Buchanan seven years ago, and any new tips could help finally put a child-murderer behind bars.
"Wow. Seven years ago, we got the call that she was missing," Nevaeh's paternal grandmother Carla Nash said.
Nash recalls May 24, 2009, the day before Memorial Day, when her granddaughter vanished from a parking lot right outside the Charlotte Arms Apartment complex where she lived.
Who could've taken Nevaeh in broad daylight without anyone noticing?
"Everybody was in shock, everybody," Tim Finley said.
Finley said he was visiting his sister at Charlotte Arms the day of Nevaeh's disappearance. He said he remembers leaving the parking lot around 7 p.m., about the same time Nevaeh went missing.
He said he didn't see any children playing outside.
"But I did see a little red car speeding out of the back parking lot that night," Finley said.
About ten days and ten miles from where Nevaeh was last seen, her little body was found buried and covered in cement along the River Raisin.
The emotional wounds are still fresh for Nevaeh's grandmother.
"That was probably one of the hardest days of my whole life I've ever had to face," Nash said.
Just two weeks ago, the family finally received a copy of Nevaeh's autopsy report. The report indicates she was possibly buried alive. However, the family said the report did not address whether or not Nevaeh was sexually assaulted.
"I don't believe that it was a random kidnapping and murder," said Nash. "I believe that it was someone who knew Nevaeh."
Back in 2009, two men, George Kennedy, 39, and Roy Lee Smith, 48, both friends of Nevaeh's mother, were arrested as possible suspects. Both men are registered sex offenders, yet neither was ever formally charged.
But the family says it is suspicious that the autopsy report didn't even address if Nevaeh's body had been evaluated for a sex crime.
In fact, there haven't been any updates from law enforcement since 2012.
"I want justice for her," said Nash. "It's been seven years; we should have heard something by now."
WTOL 11 reached out to the Monroe County Sheriff's office to get an update on Nevaeh's case and find out if they have any new leads. The Sheriff declined the request for an interview.
Over the phone, a detective said, "We gave an update in 2012. There's nothing new."
Nevaeh's cousin Risa Smith has been searching for answers since the beginning. 

"Why are we the only ones fighting? Why isn't there more interest? Why isn't there more information?" Smith said.
She and other supporters created the movement "Justice for Neveah". The group is offering a $50,000 reward for any information leading to the conviction of her killer.
"I have a hard time with the fact that there are no witnesses," Smith said. "Where she was found was not an easy spot to get to."
With no word from law enforcement or any new clues, for now, a little girl's killer is getting away with murder.
"Until law enforcement comes and tells us otherwise, Nevaeh's murderer is still out there. And my family didn't, in a million years, think that we would ever go through something like this," Nash said. "It happened to us; It can happen to you, too."
If you have any information about what happened to Nevaeh Buchanan please contact the task force at 734-457-6713.