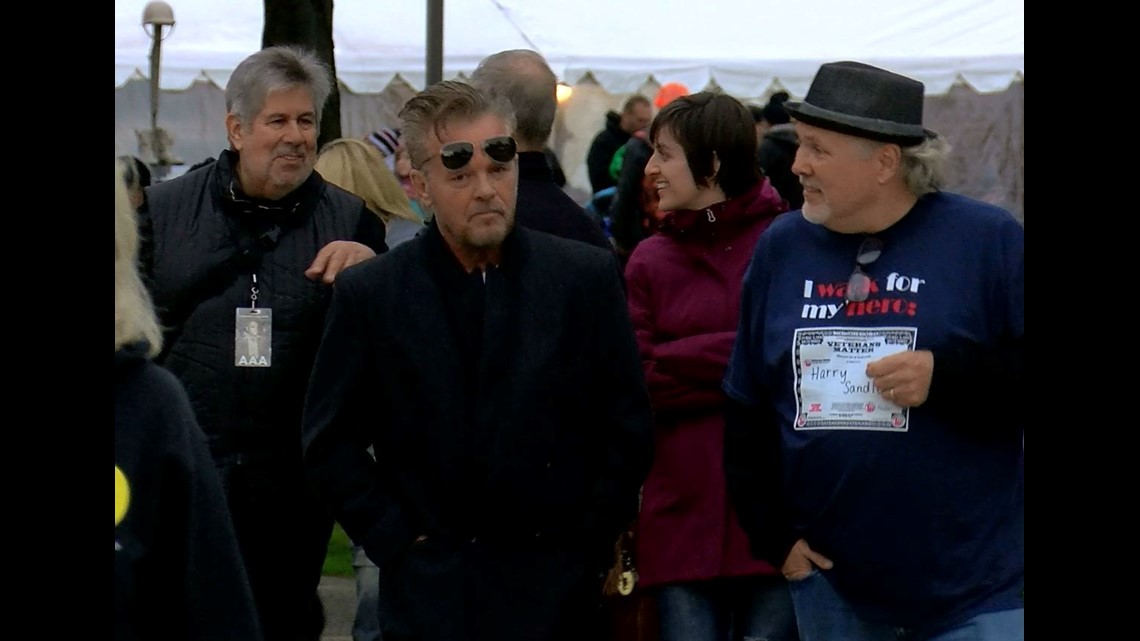 TOLEDO, OH (WTOL) - Since 1990, Tent City has been Toledo's annual event to help the homeless.
It began Friday night and will run through Sunday in the downtown Civic Center Mall.
A warm meal is just one of the things Toledo's homeless community can find there.
The goal is to get the homeless off the streets and find them housing and jobs by connecting with medical and social services.
Celina Stevens' experience at Tent City turned her life around.
The once homeless teenager is studying at Pena Career Center to be a licensed cosmetologist.
"Just staying strong. Life hands you different situations. You have to stay strong and live through it. That's things will get better with time," said Celina.
Celina lives with her aunt Melissa Alvarado.
"She's been through a lot. She's overcome all the obstacles that she has been faced with and on the road to recovery and has a bright future ahead of her," said Melissa.
Rock and Roll Hall of Famer John Mellencamp returned as honorary mayor and to kick off Tent City activities and a Veterans Matter walk.
Mellencamp first visited here in 2007 and was the inspiration for the sponsor of Tent City,  1Matters.Org.
Veterans Matter, an offshoot of 1Matters, provides deposits directly to landlords who will provide VA supported housing to homeless veterans.
"For unhoused veterans and non-veterans it's all the same. If you're on the streets, it sucks. And often times you need someone to tell you you really do matter," said Ken Leslie of 1Matters.Org.
He adds Veterans Matter has provided housing for 1200 veterans in 165 cities.
At any given time, 900 homeless people live on the streets of Toledo.
Close to 1,000 folks are expected to attend this weekend to receive warm clothes, medical and social services.
In addition, they'll be able to pick up critical documents including ID's and birth certificates.
Mellencamp is also in town for a concert at the Stranahan Theater.